The days are longer and the sun is just starting to feel warm. As the weather changes so does the produce that line the perimeter of the market. When the first vibrant red stalks of rhubarb appear at the store I know spring has indeed sprung. Then our dinners are fresh salads littered with flavorful herbs and soft cheeses. The oven familiarizes itself with charring asparagus and peas; whether sugar snap or English, make their way into many of our meals. Spring cooking is all about fresh, vibrant and flavorful, yet light, foods.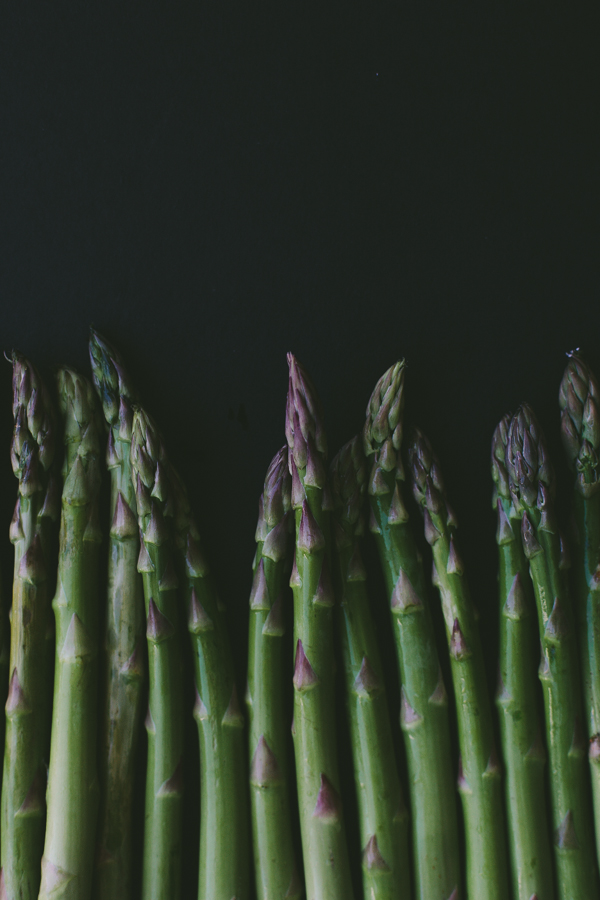 Photos via notwithoutsalt
At the end of one season I'm always eager to herald in the next, particularly when it comes to spring. I'm more than ready to rid myself of the winter coat, see less gray in our days (I am from Seattle after all) and eat something other than kale and root vegetables. It's rather needless to say than that I am thrilled to be writing this post because spring is indeed here in all its edible glory. So let's talk what's in season and hopefully I can introduce you to some new-to-you ways of eating this season's bounty.
Here's your guide to seasonal spring foods
Herbs
Herbs are perhaps my favorite thing of spring. Pay no attention if I say that for all the seasons to follow. They are usually the first thing to pop through the earth heralding their way through frozen dirt to reach for the little bit of sun that is just starting to shine. I have a small but prolific garden, and much of my limited space is devoted is to herbs. One reason for this is that I'm still just a beginner when it comes to growing food, and herbs are quite possibly one of the easiest things to grow. My other reason for focusing on herbs is that I use them all the time. So, because they are in my garden (and I derive great satisfaction from eating anything that I've grown myself), I've become quite creative with my herb usage.
A green vinaigrette
Into a blender add a handful of soft herbs such as chives, mint, basil, parsley, or tarragon. Add to that a garlic clove or chopped shallot, some dijon if you have it, a splash of apple cider vinegar and some sour cream or even plain yogurt. Give that a whirl until the ingredients mix to form a vibrant chartreuse dressing. Drizzle in a bit of extra-virgin olive oil to give it a bit of body and to round out the flavors. I like to add just a touch of honey for balance and then salt and pepper to taste.
An herbal soda
Combine 1 cup sugar and 1 cup water with a handful of herbs. Mint, thyme and rosemary are all very lovely here. Bring the mixture to a boil, turn off the heat and then let cool. Add a bit of the syrup to sparkling water over ice. Or make rosemary lemonade by adding fresh lemon juice to rosemary simple syrup and a bit of water until it tastes just right to you.
Other uses for herbs
I add herbs to my green salads by the handfuls. Their bright green pop of color garnish everything from my morning eggs to my evening cocktail. I'll even freeze little snips of the herbs or their blossoms (thyme, rosemary, mint or tarragon) in ice then use those stunning cubes at a party for a simple way to dress up a pitcher of water.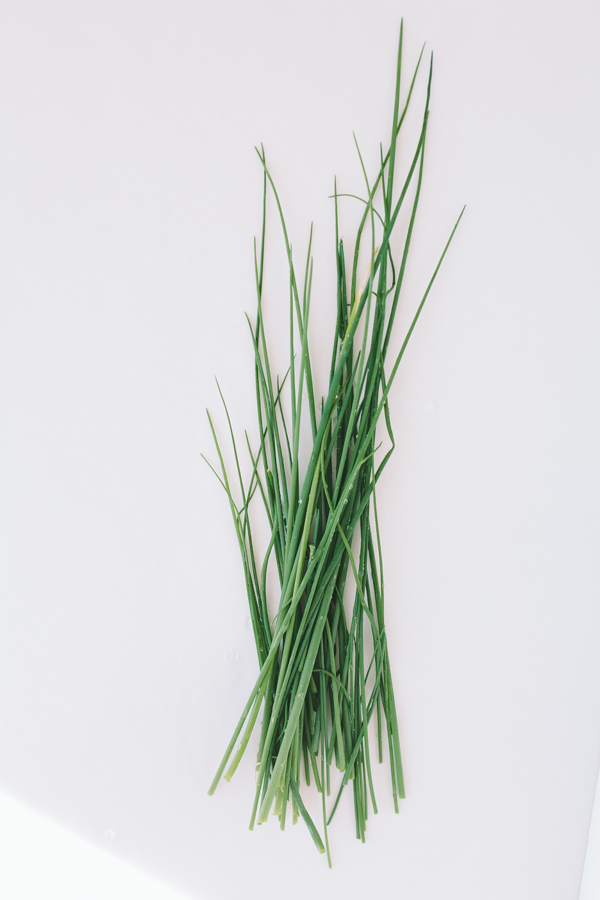 Arugula
I met arugula in Italy, and we've been in love ever since. It's peppery bite adds a lot of flavor to a simple salad, on top of pizza or with pasta. I love using some arugula to make a peppery pesto and then tossing that with lentils and a bit of feta for a healthy lunch or picnic side dish. 
Peas
One can not talk about spring without mentioning peas. Honestly, my favorite are snap peas right off the vine. Speaking of pea vines; did you know those are edible too? And quite nutritionally dense. They taste of green, if green had a flavor, and look really lovely on a vegetable platter.
Pea salad
Blanched peas tossed with a bit of creme fraiche and minced mint.
Peas on toast
Grilled bread slathered with ricotta and topped with fresh peas. Finish with extra-virgin olive oil, salt and a squeeze of lemon.
Fresh Pea soup
Sauté onions, carrots and celery until soft. Add chicken stock and fresh or frozen peas. Boil until cooked through then blend until smooth. Finish with salt and pepper. Add fresh herbs for more color and flavor. Garnish with sour cream or creme fraiche.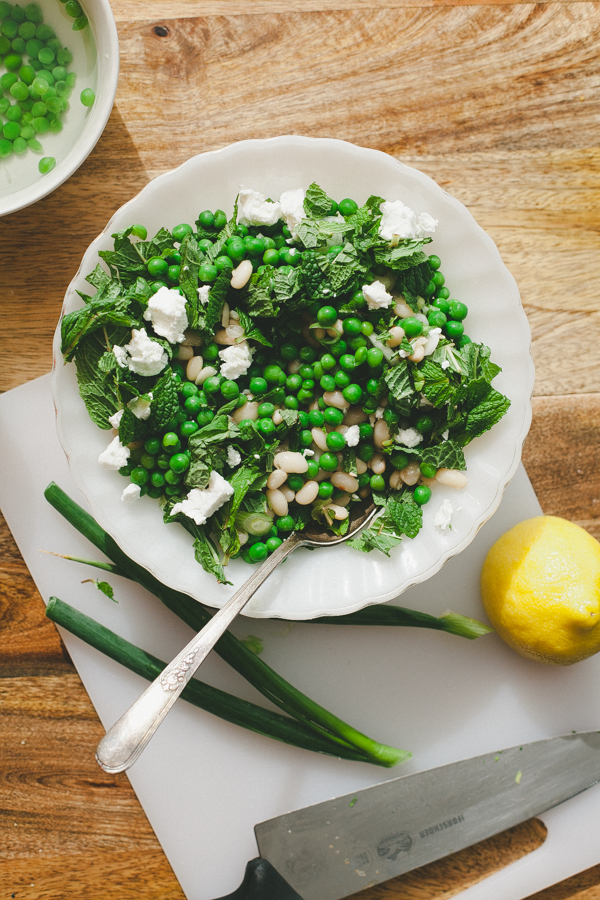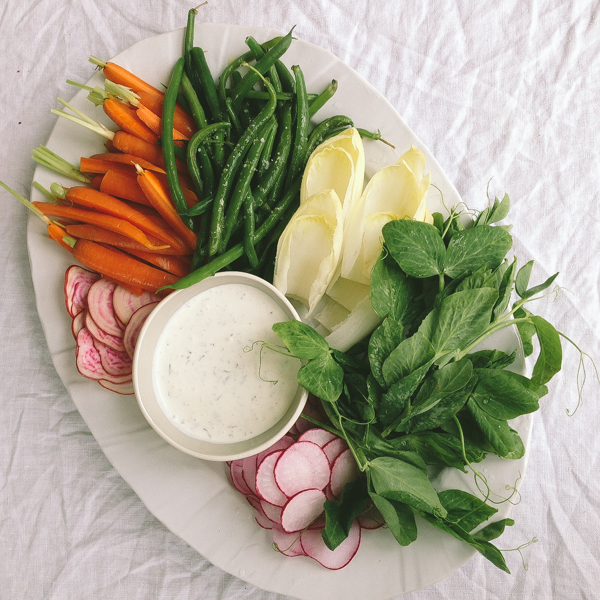 Rhubarb
I've already talked about how roasted rhubarb makes delicious jam and the many things you can do with rhubarb, so I'll just direct you there. But, if I didn't convince you in my other posts to grab some stalks from the store, may I give one last plea to try your hand at this unassuming vegetable. For me rhubarb ties with herbs as my favorite taste of spring.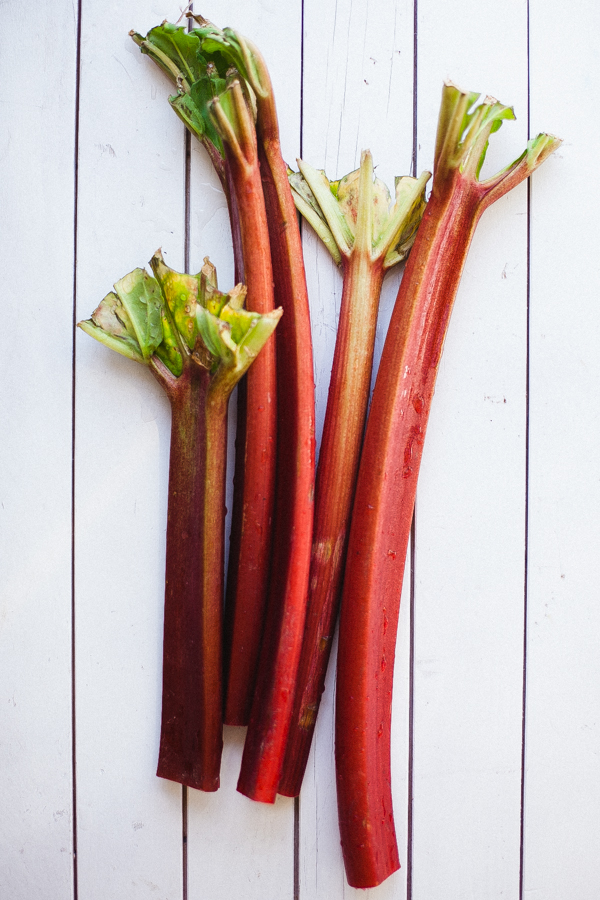 Asparagus
It's a classic. No matter how you prepare asparagus: roasted, grilled or blanched, I love them all. But have you tried raw? Thinly shaved and tossed with a shallot vinaigrette makes a fine salad. Or, raw tossed with pasta and that same vinaigrette for a picnic-ready salad.
Also, it should be noted that asparagus and eggs make a mighty fine team.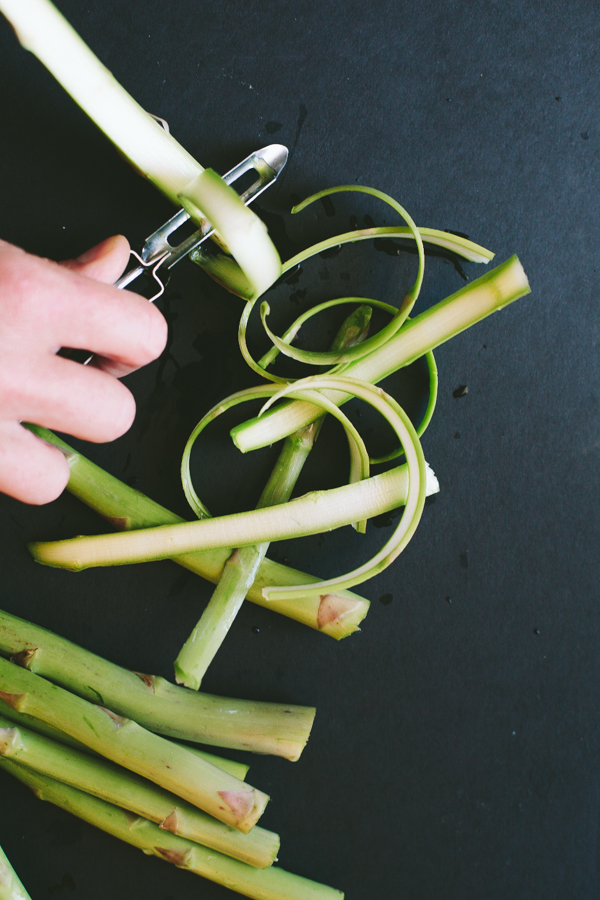 Nettles
We'll finish this spring edible discussion with something that you may not have even realize was edible. I sure didn't until recently. Are you familiar with stinging nettles? Sounds delicious right? As I child, I loathed these torturous plants. I remember running freely through the woods trying to keep up with my big brothers until I was suddenly stop by what felt like thousands of burning bee stings all over me. Really, I had just ran into a patch of nettles. These days if I ran into that same patch, I'd put on some gloves and harvest the young greens for dinner.
Once blanched in boiling water for 30 seconds, the sting is gone and what remains is a nutritious green that is one of the most protein-rich plants and can be used anywhere spinach is used. It's particularly good as a pesto or inside ravioli.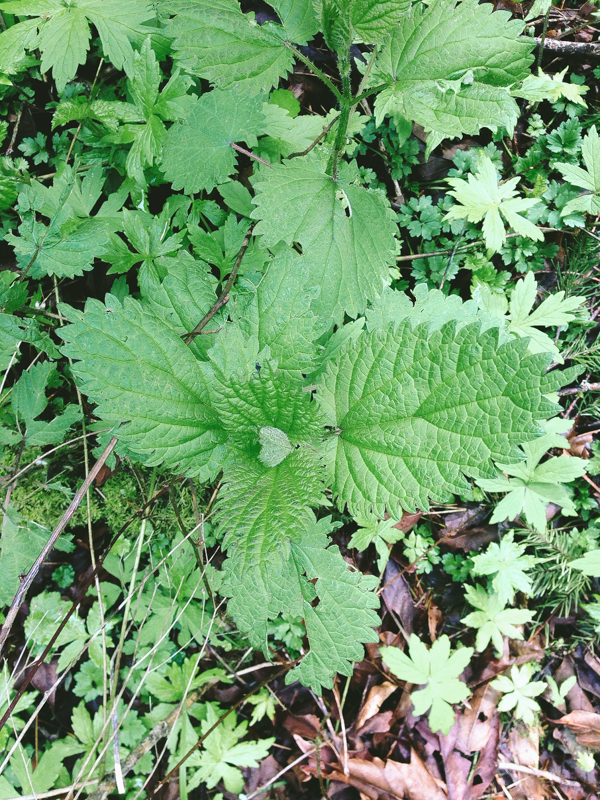 What spring produce do you most eagerly await?