Split appliqué designs are very popular right now. They are so extremely versatile, too. You can add a person's name or other personal identification and even a sentiment, like "Welcome."
Ready to give this fun technique a try? Here are some inspiring split appliqué designs that will help you get started.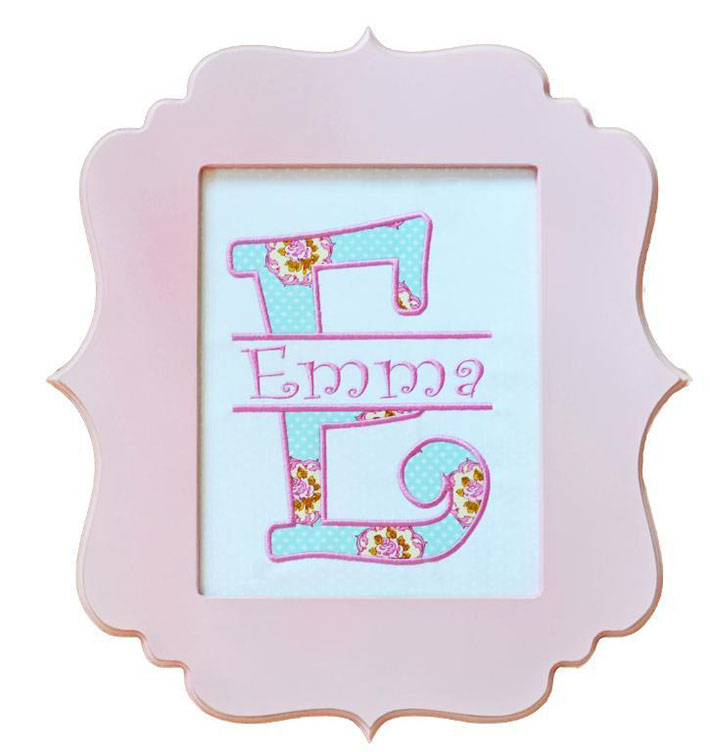 Photo via Bluprint member Pickle Pie Designs
The Ultimate Monogram
A monogram becomes something spectacular when you combine text with the alphabet. Highlight a beautiful fabric with coordinating thread and a fun font for a one-of-a-kind personal statement.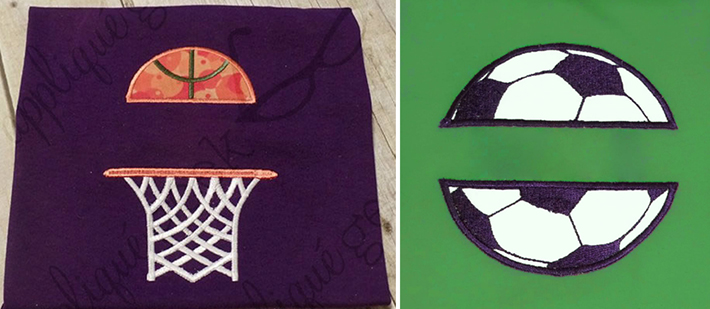 Photos via Bluprint member Appliqué Geek
Sports Fanatics
Stitch up sports appliqué designs and either add player names, player numbers or team names. These are perfect gifts to stitch for sports enthusiasts of all ages.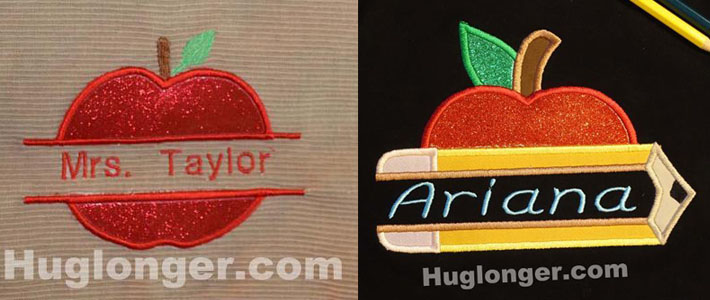 Photos via Bluprint member Hug Longer Digital Designs
Teacher's Pet
Because split appliqué designs can be personalized, it makes them extremely useful. These designs would work for personalizing items for both teachers and students, like shirts, totes or room banners. Stitching with glitter vinyl gives extra appeal.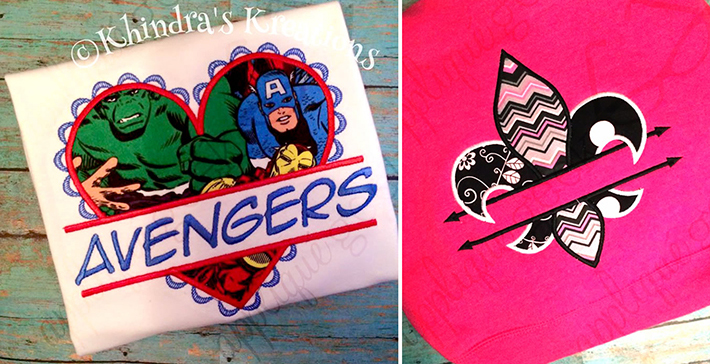 Photos via Bluprint member Appliqué Geek

Sentimental Statements
Not all split appliqué designs have to feature a person's name. It can also show a favorite band or superhero group. The fleur de lis would be ideal for a garden flag that says "Welcome!" or even "The Henrys."
Get the heart design >>
Get the fleur de lis design >>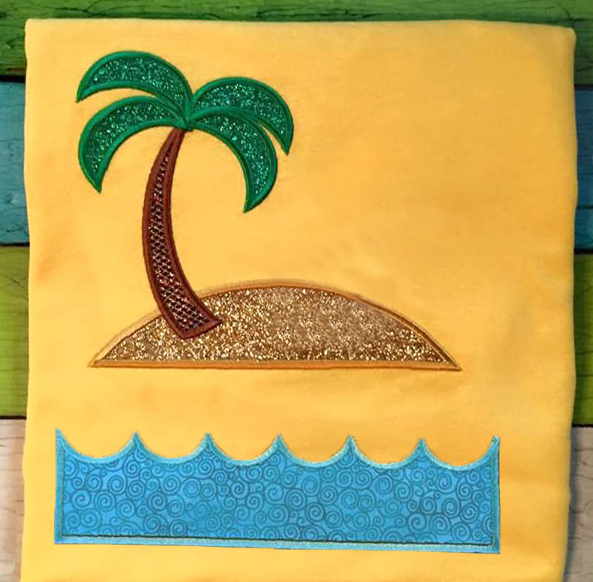 Photos via Bluprint member Appliqué Geek

Clean Break
Not all split appliqué have horizontlal lines. Some have a separation that is a natural part of the design like the beach scene above. It would be adorable embroidered on personalized beach or swim towels as would the anchor below.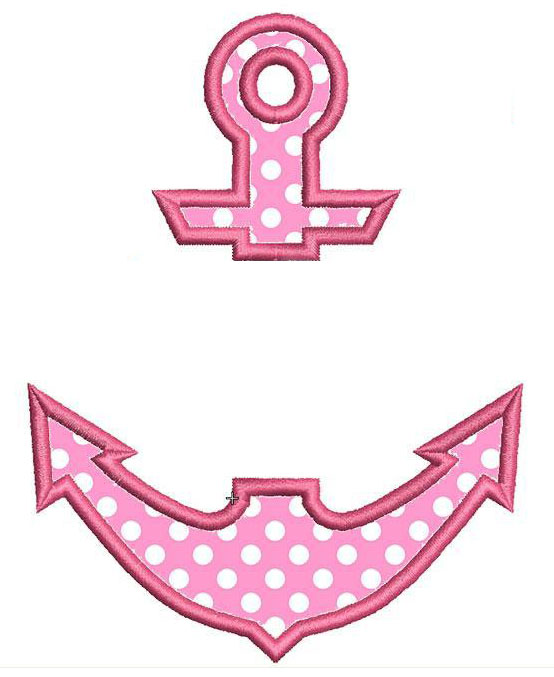 Photos via Bluprint member Embroidery Designs FE
Split designs for embroidery that's bigger than your hoop!
Learn how from one of the world's best instructors in online, HD lessons you own forever.Enroll Now »