I taught myself how to spin when I was newlywed living in a tiny third floor apartment without air conditioning. Being frugal was part of the process. I spun for 7 years before I invested in a drum carder. I still like to find ways to spin gorgeous yarn without breaking the bank. Here are some money-saving tips and tricks for spinning yarn on a budget that I have learned along the way!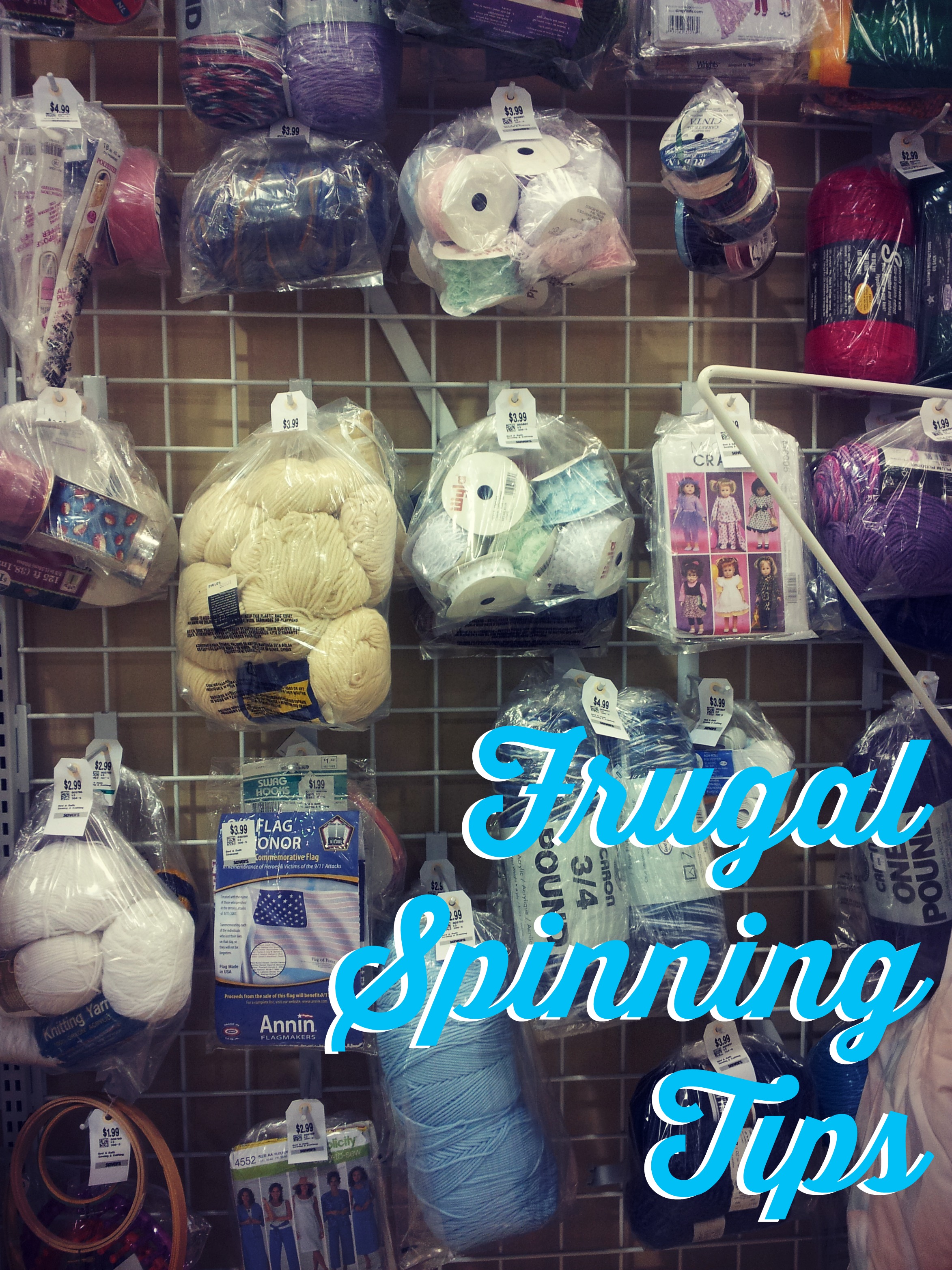 Finding frugal spinning supplies: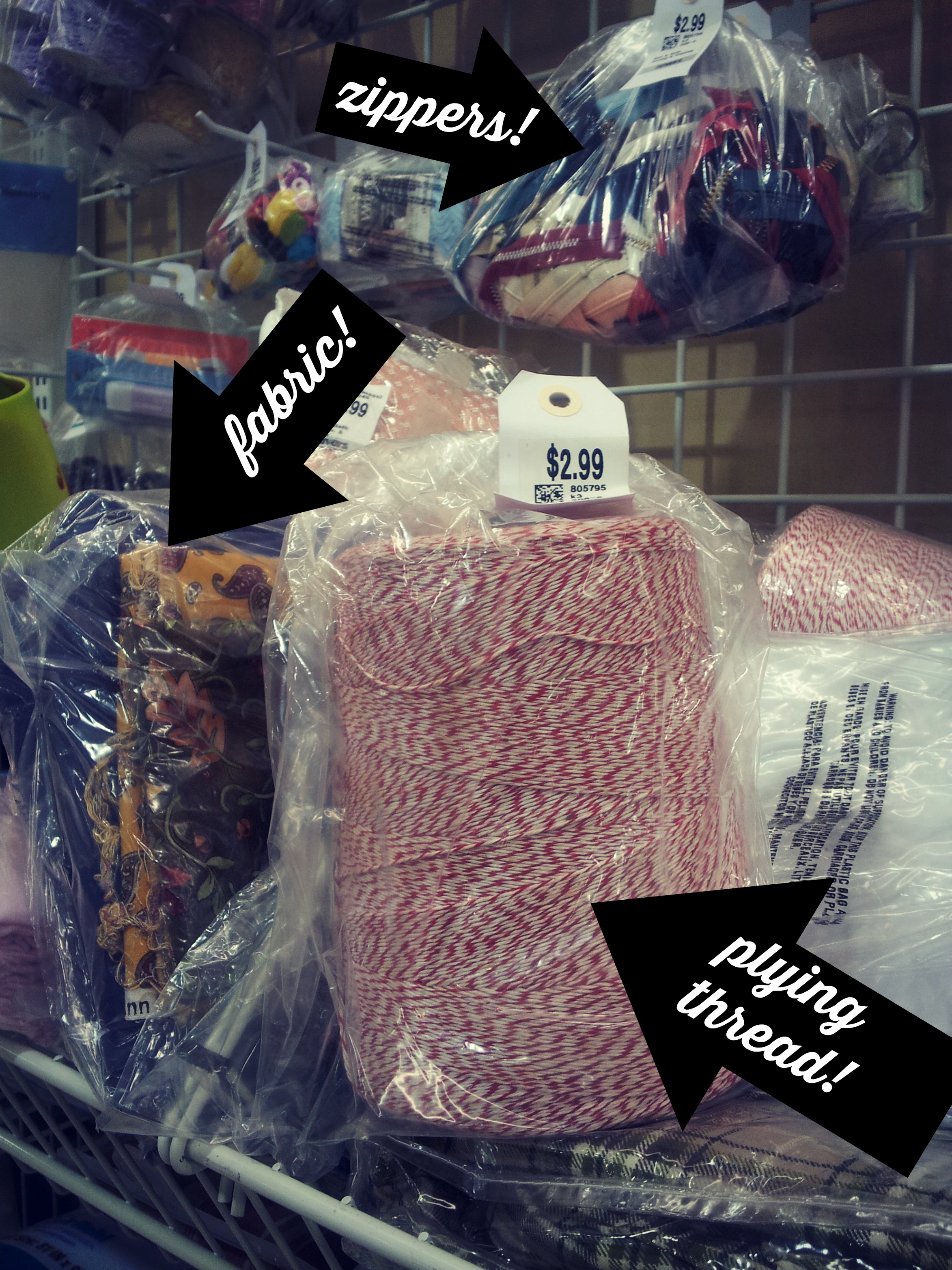 Thrift store treasures for spinning yarn
1. Thrift yarn and threads
Most thrift stores have a "craft supply" section where you can buy cheap acrylic yarn and scraps of lace and notions. All of these items are perfect for spinning art yarn. Cheap acrylic yarns make excellent cores for core spinning. Look for thread on cones to use as auto-wrap or plying thread for your yarns.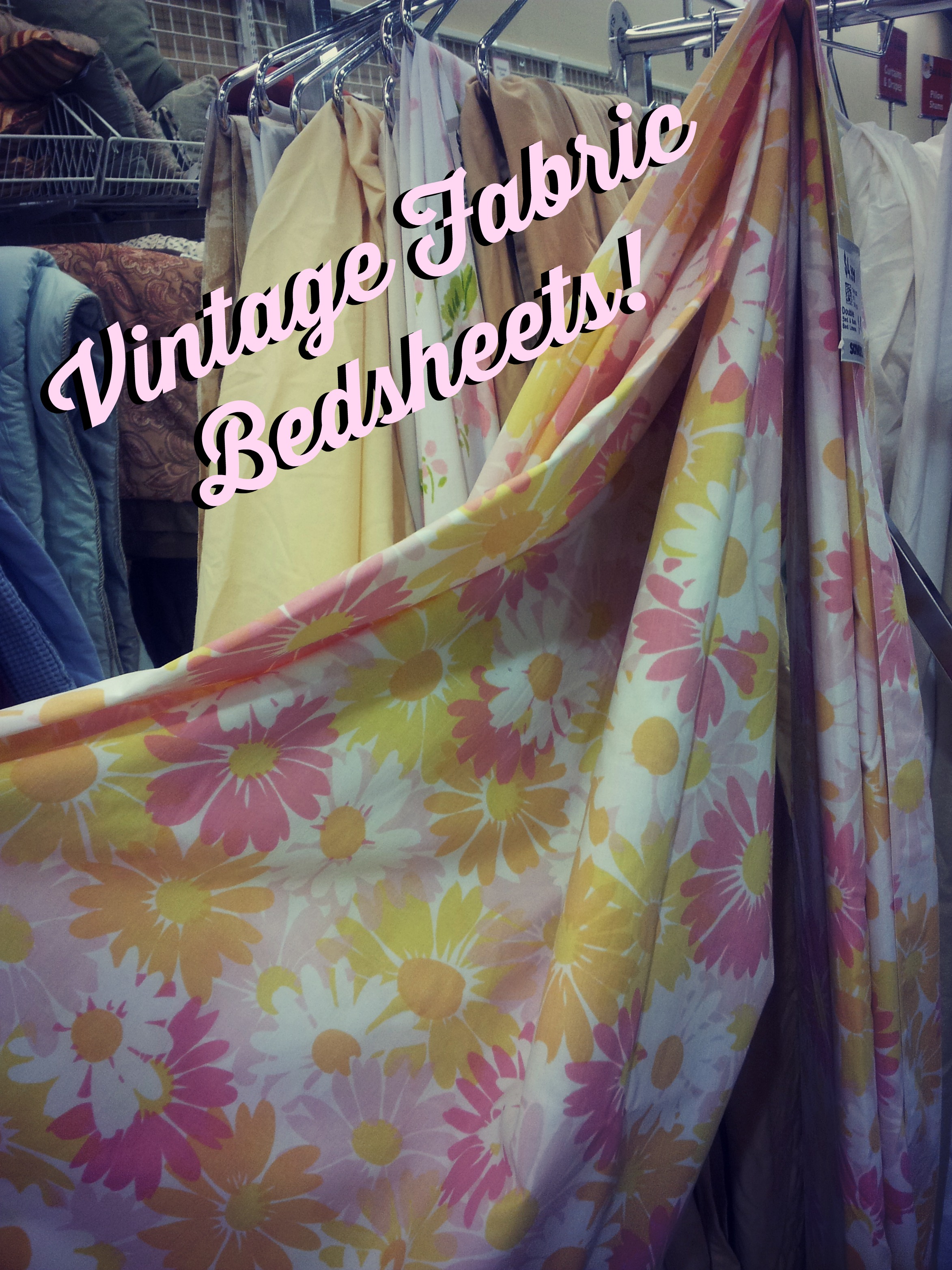 Vintage fabric bedsheets for spinning into fabric yarn
2. Vintage fabric
Check out yard sales and thrift stores for old flat vintage sheets. You can cut sheets into long strips of fabric to core spin or spin as-is into fabric yarns for knitting or crocheting vessels, bowls or rugs. Most sheets are under $5.00 – and many can be spun into hundreds of yards of yarn.
3. Recycle yarn from thrift sweaters
Look for luxury fiber sweaters (cashmere, mohair, alpaca) to take apart and recycle the threads in your art batts or use as auto-wraps or plying threads with your yarns. For instructions on how to do it, check out this tutorial on how to unravel a sweater to recycle yarn. I love using recycled threads in my art batts. Simply unravel the sweater into a pile of "yarn ramen" and cut into 3-4 inch strips and put thru your drum carder. You can also spin them as-is into your art yarns.
4. Spin a pound get a pound
Check out the Spin a Pound Get a Pound group on Facebook. In this group you can exchange your spinning services in exchange for free fiber. You're basically getting "paid" in fiber by sending yarn back to the fiber grower. If you've got plenty of time and not much money to buy fiber, this is a perfect way to fill your fiber stash. Just make sure you've got time to finish spinning your share of the deal!
5. Finding frugal spinning equipment:
Below are some websites where you can find used spinning equipment in your area.
[box type="shadow"]
FREE spinning class!
If you're spinning yarn on a budget, you'll love the completely FREE mini-class Know Your Wool. Sign up today to begin developing a nuanced understanding of different fibers and the best use for each type of wool as you gain impressive new skills that are sure to set you apart from the rest!

Click for (free!) instant access >>

[/box]
Do you have any tips for spinning yarn on a budget to share?