Every photographer should have at least one speedlight in their photography kit. Speedlight photography open up new avenues for creativity and is essential if you are doing any indoor or nighttime photography. But how much flash you do really need? And what are the differences between all the options? We will walk through the popular choices from Canon and Nikon, since that's what most of you are shooting with, for a speedlight comparison that'll help you pick the best option for you!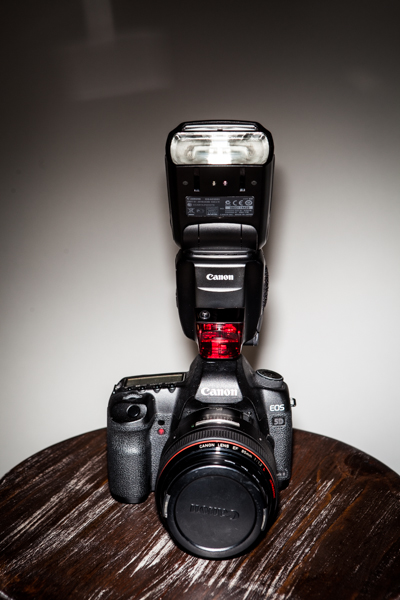 Canon EX-600RT
Let's explore a photographers take on comparing different speedlight options!
Canon 270EX II and Nikon SB-400
These are the entry level flashes from each respective manufacturer. They both cost about $150 and have a decent recycle time of 3.9 seconds. Both of these flashes allow you to bounce the light vertically by adjusting the tilt but do not allow for a side-to-side adjustment.
The Canon can be used as a slave for other Canon flashes whereas the Nikon can not. However, neither one of these can be used as a master. Both flashes are a big step-up from a built-in flash, mostly because of the ability to bounce the light. For the price, they are both great if you are only using one flash and it pretty much lives on your camera.
As a side note, the Nikon SB-300 seems to be a step down in features, so if you can find an older SB-400 you may be better off with that.
Canon 430EX II and Nikon SB-700
These are the mid-level flashes from Canon and Nikon. They both cost around $300 and have faster recycle times than their entry-level counterparts. The Nikon recycles about a half second faster than the Canon—2.5 seconds for Nikon and 3 seconds for Canon. Both of these flashes allow you to adjust both the tilt and the side-to-side movement, which is great if you are bouncing light from the side or for vertical shots.
The Nikon is able to be used as a master, controlling other flash units wirelessly. The Canon can only be used as a slave for other, more expensive units with master capabilities. Both flashes have an autofocus assist beam built in. Overall, Nikon has the better mid-level flash because of the master control, power, and recycle times.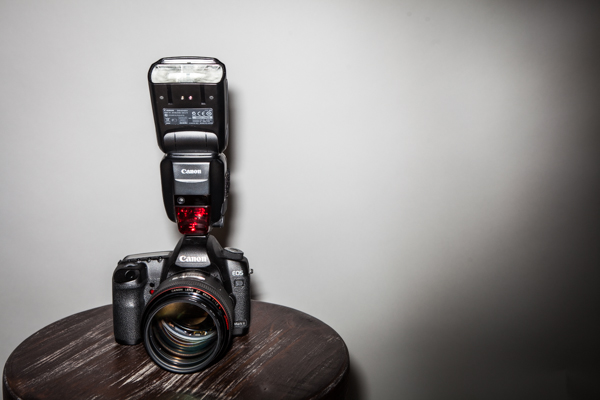 Canon 600EX-RT and Nikon SB-910
These are the professional level flashes for each manufacturer. They both cost around $550 and have even faster recycle times than their mid-level competition. The Nikon recycles at 2.1 seconds and the Canon at 2.5 seconds at full power. These flashes have it all: full tilt and swiveling (even to 180 degrees), a whole lot of output power, and the ability to use each as a master to control other flash units.
One extra feature on the Canon is that it has a radio trigger in addition to the optical trigger, which means that it can control other flash units from a greater distance, through walls or other obstructions. The Nikon only has the optical trigger, which needs a line of sight to control other flashes. Both of these flashes are big and bulky and heavy to carry if you are using them on-camera.
Determining what option is best for you
Still not sure which level of flash you need? Budget plays a huge consideration. For the casual shooter, all of these speedlights will give you better illumination than what comes built-in on the camera body.
The mid-level flashes are great if you are only using one—they pack enough power to get the job done and are still light enough to carry for a while.
The pro-level units really require you to buy several of them to take advantage of all the extra features. Only having one isn't going to be that much better than having one mid-level speedlight.
[box type="shadow"]
Learn to use speedlight successfully in environments with tricky natural lighting in Portraits With an On-Camera Speedlight. You'll master the ability to obtain optimal lighting in any setting, elevating your photography to the next level of professionalism!
[/box]
Which of these have you used? Which do you prefer?