A lot of knitting trends have popped up in the last couple of months, but one that I really love is speckled yarn.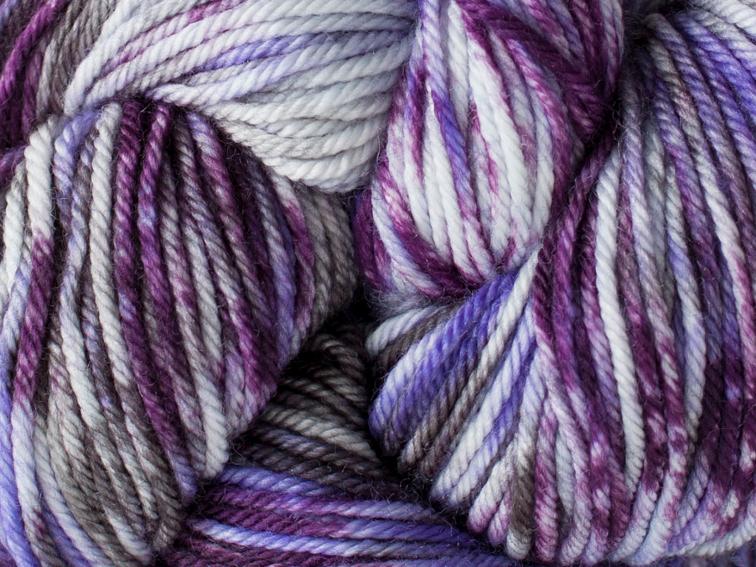 Speckled yarn is dyed with a dominant background color and little specks of other colors added.
It's a distant cousin to variegated yarn, but they're just a little different. The specks in speckled yarn are too small to create self-striping colors like variegated yarn. So rather than have, say, a yard of a red, you'll just see small specks of red show up and disappear within a few stitches.
Many knitters are intimidated by crazy-bold color choices, but you can't go wrong with speckles! If you want to jump on the speckled yarn trend, check out some of the yarns and patterns available on Bluprint that use this cool dyeing technique.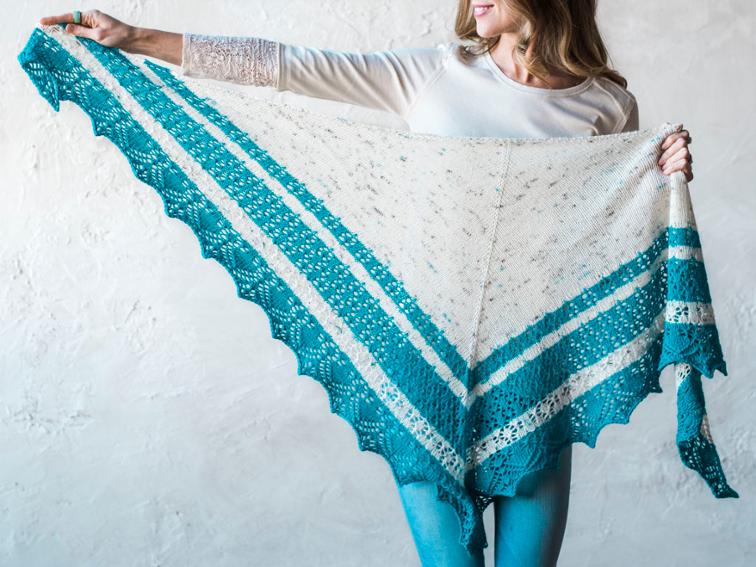 1. Speckle Tonic Triangle Shawl Kit
Pair your speckled yarn with a solid color, like the designer did with this gorgeous shawl. The speckles on the main color are the result of a drip-dyed technique that creates little dots of colors. With this kit, you can mix and match your drip-dyed yarn with a solid yarn to create a totally unique shawl.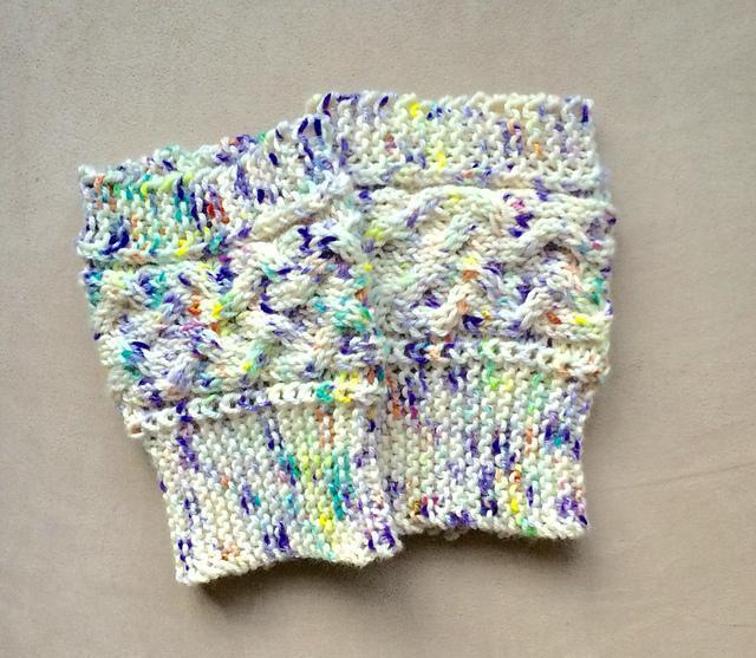 Photo via Leo's Lovely Treasures
2. Speckles and Cables Boot Cuffs
Take a look at these boot cuffs and you'll see the difference between a speckled yarn and variegated yarn. Even a small boot cuff circumference won't create the stripes you usually see with variegated yarns. Instead, you'll get little specks of color throughout.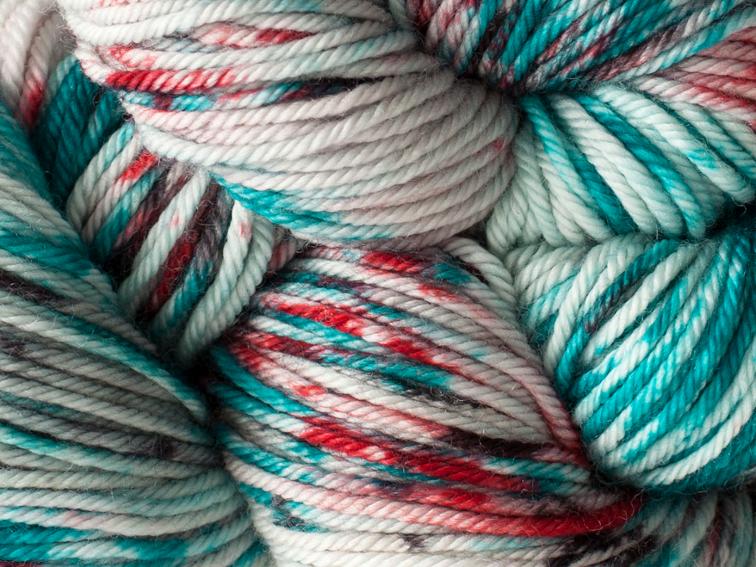 3. Cloudborn Superwash Merino Worsted Yarn
This soft yarn, hand-dyed by Lorna's Laces, has lots of speckled options including the Magpie Speckled pictured here. Each colorway has a speckled and non-speckled option, so you can mix and match to create lots of different combinations.
Photo via Tisserin Coquet Designs
4. Happy Dance Socks
Sometimes you can find speckled sock yarns designed especially for smaller circumferences. The speckled yarn used for these socks forms stripes like a variegated yarn, sure, but one stripe can often have several different colors in it.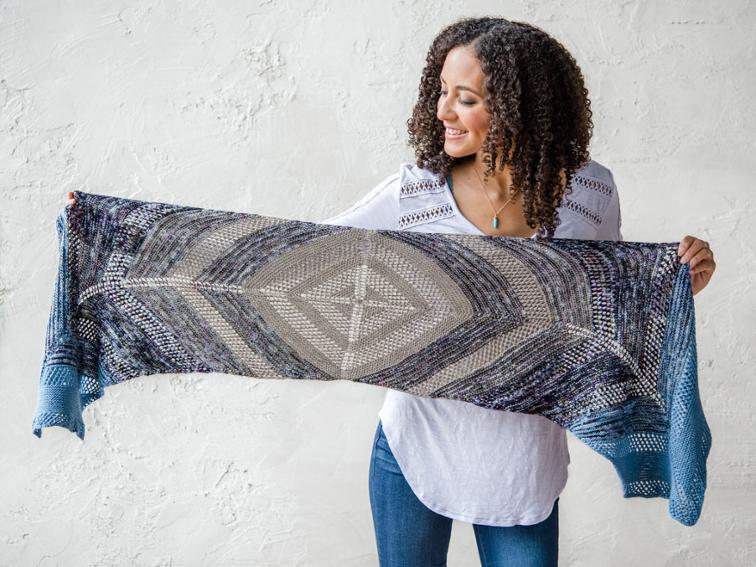 5. Changing Light Scarf Knitting Kit
A speckled yarn teams up with two solid colors for a pretty, unpredictable colorway that's competing for the spotlight with the beautiful lace design. Choose from lots of different color combinations and two sizes: a small or large scarf.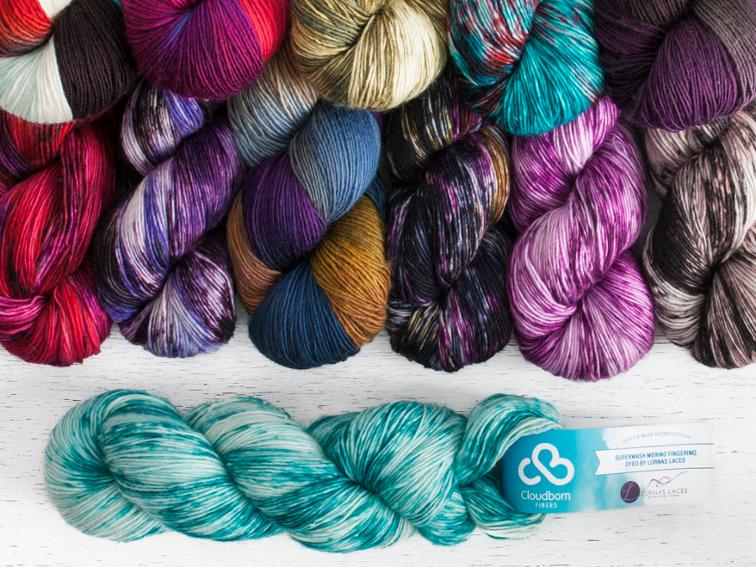 6. Cloudborn Superwash Merino Fingering Yarn
So much speckled eye candy! The team at Lorna's Laces dyed this yarn in a variety of colors, both variegated and speckled. Stitch them one at a time or mix 'n' match them for a bold color statement.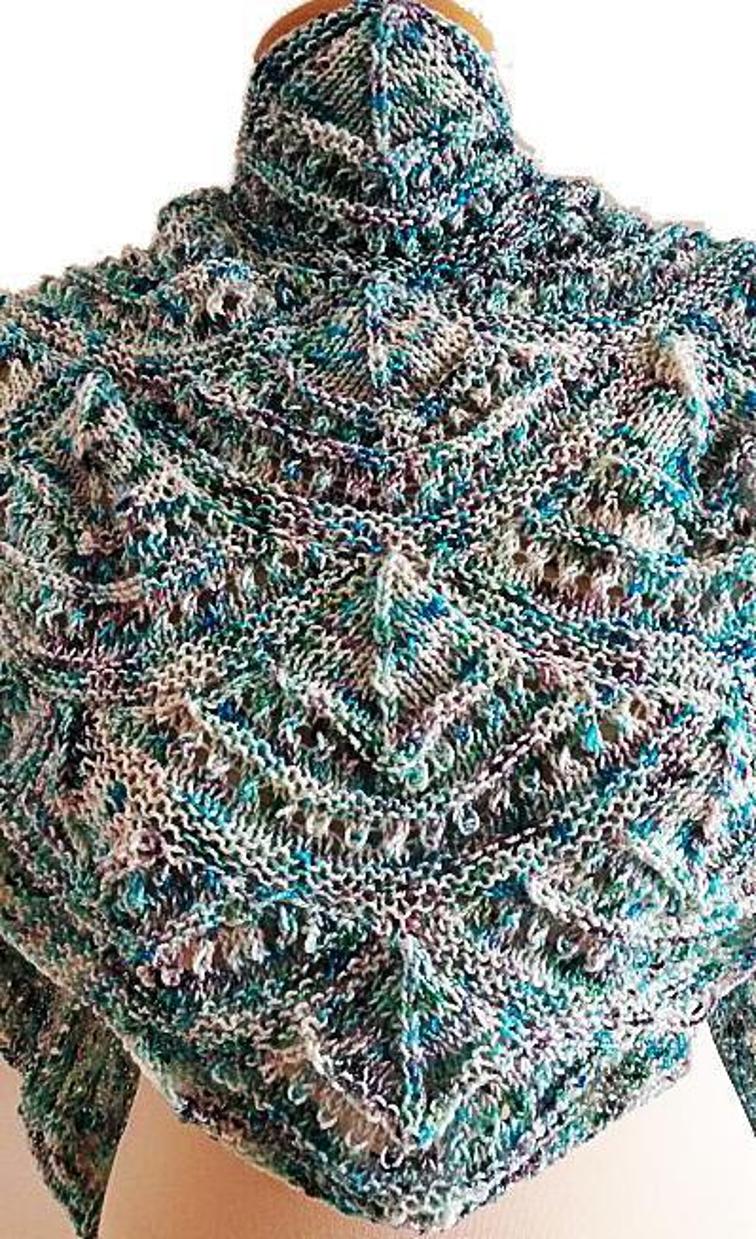 Photo via Giezen Luxury Knitting
7. Speckled Shawl
Speckles look fantastic worked up in basic stitches like garter and stockinette stitch, but you can also use them for more complex stitch patterns like the one pictured here. The pattern stitch is called Fan, and though it looks complicated, once you repeat it a few times you'll be a pro.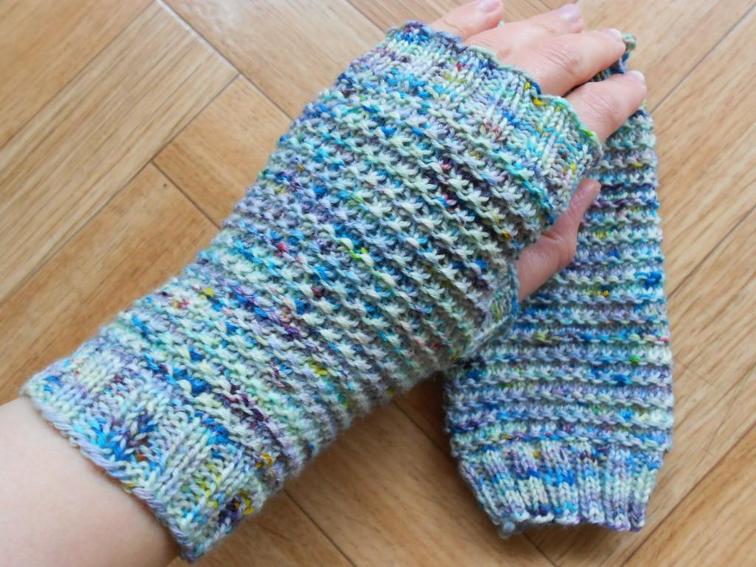 Photo via Cute Creations by Lea
8. Speckled Fingerless Gloves
Work up your favorite speckles into simply shaped fingerless gloves that have a cool textured stitch. This is a great use for scrap speckled yarns, too. Don't have enough yarn to make both gloves? Work the edge ribbing in a complementary solid color instead.
9. Simple Pretty Cowl Knitting Kit
Not feeling confident about mixing your speckled yarn with a solid color? This kit does all the hard work for you, pairing speckled dyes with solid colors that go well together. If you're pairing yarn on your own, choose one color from the speckled yarn and use that as your solid. It's a guaranteed great pairing!