Snowmen cookies are one of my all-time favorite cookies to decorate with kids. You don't have to be a super talented pastry chef or know exactly how royal icing works. For these cookies, all you need is a good layer of white royal icing and some cute candy to give it personality. Cool!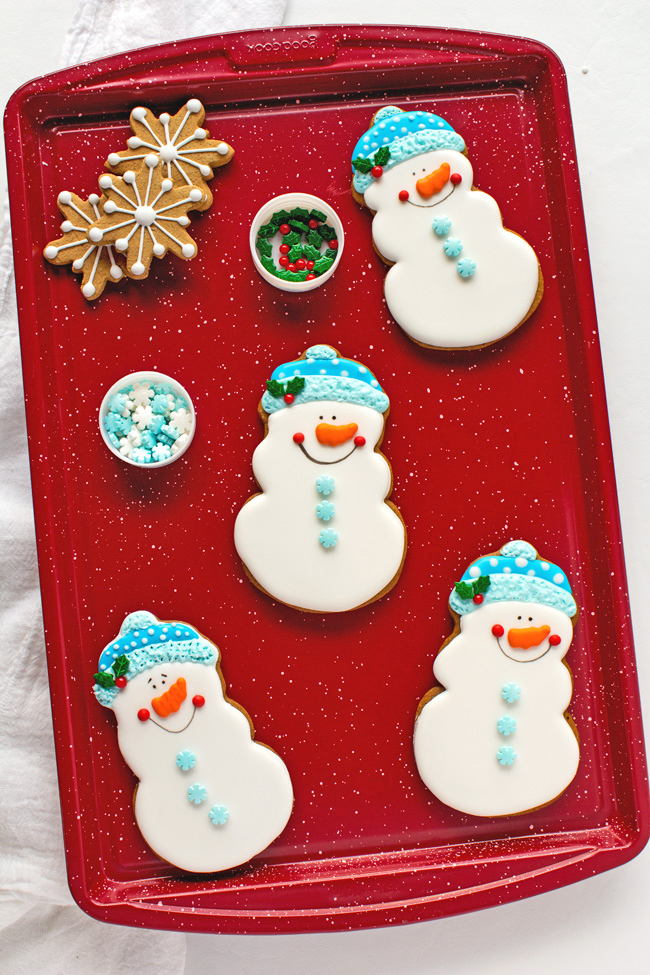 More Winter Wonderland Cake Creations
How to decorate snowmen cookies
Supplies you'll need:
Light blue, blue and white royal icing 
Black food-safe marker
Turkey lacer
Snowman nose (you can find the template for the small snowman nose under the supply list)
Snowman cheeks (make them red instead of white)
Step 1: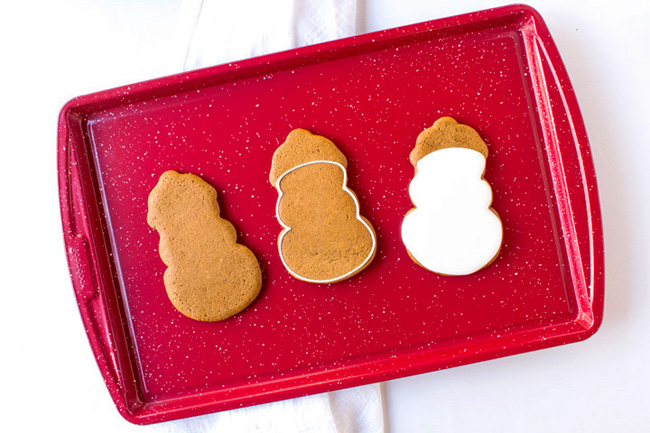 Bake your cookies! Once the snowmen are cool, outline each snowman's body with white royal icing.  Let dry for 10 minutes.
Step 2: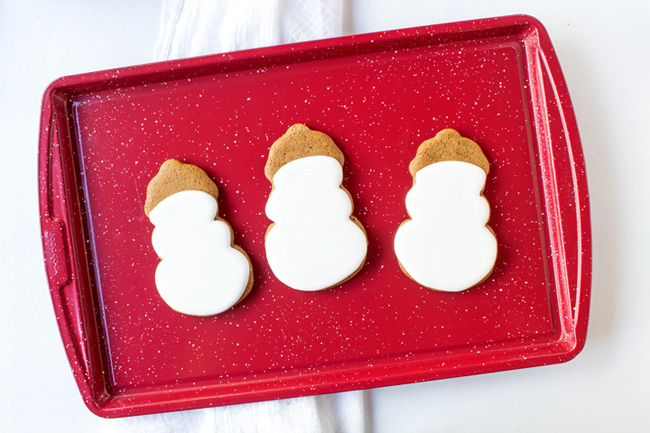 Next, flood the snowmen's bodies with white royal icing and leave to dry overnight. 
Step 3: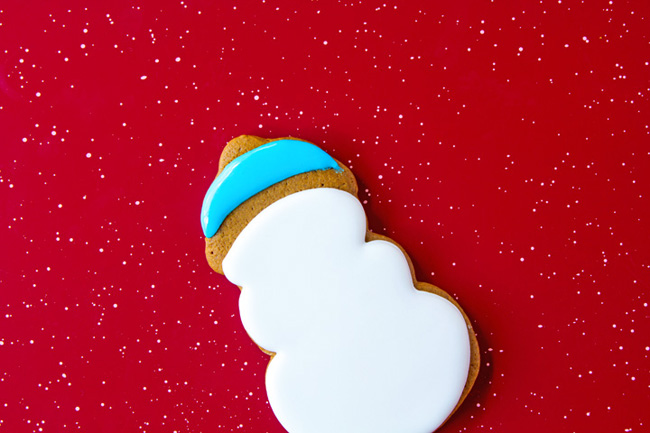 Outline and flood the center of the hat with sky blue royal icing. 
Step 4: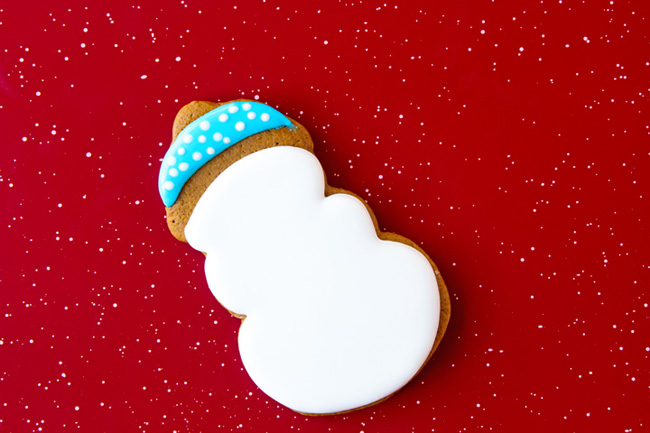 While the icing is still wet, add white dots. Let dry completely. 
Step 5: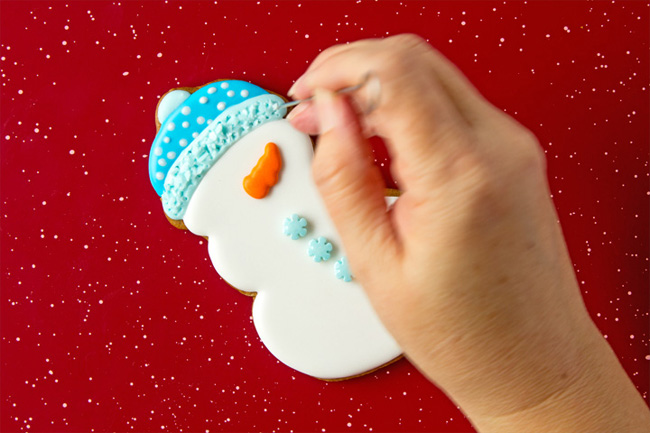 Use a small amount of white royal icing to glue the snowman's nose on and arrange the snowflake sprinkles down the snowman's middle like buttons.
Flood the ball and the brim of the hat with the light sky blue royal icing. Let it dry until the top layer of the icing crusts over (approximately 10-20 minutes).
Gently poke holes with the turkey lacer. This makes the brim and the ball of the hat look textured as if it were knitted. But be careful! If you let the icing dry too long this technique with not be effective. 
Step 6: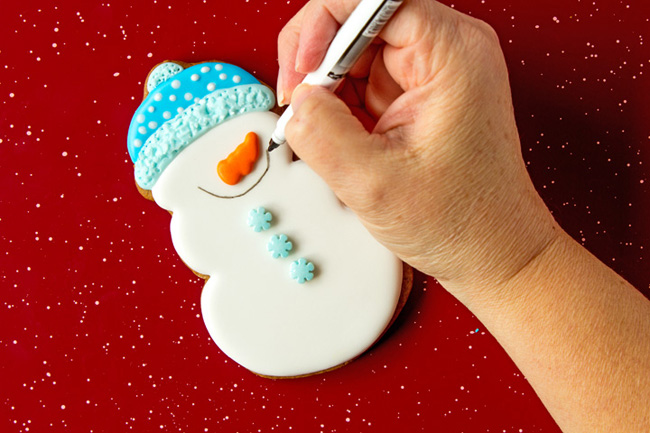 With the food safe marker, add the mouth and the eyes. 
Step 7: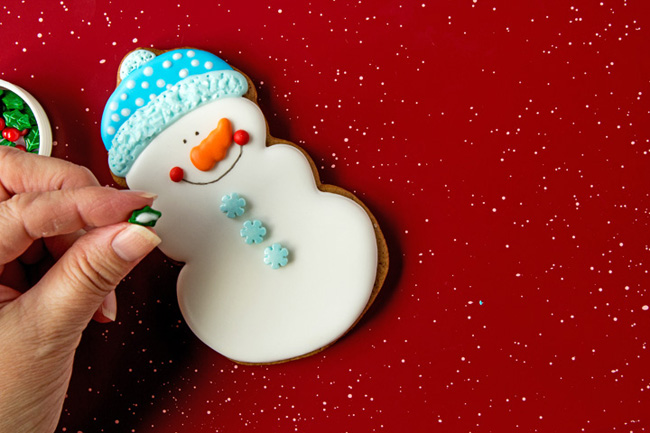 Using a small amount of white royal icing, glue the holly sprinkles to the brim of the hat, and the snowman cheeks your snowman's face. 
Step 8: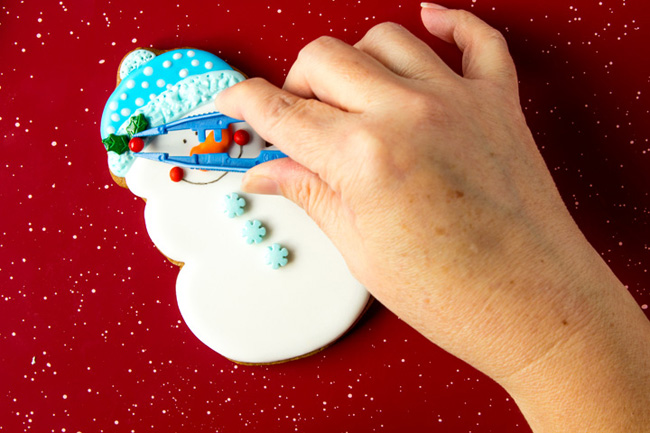 Tip: Don't forget to glue the berry down!
Step 9: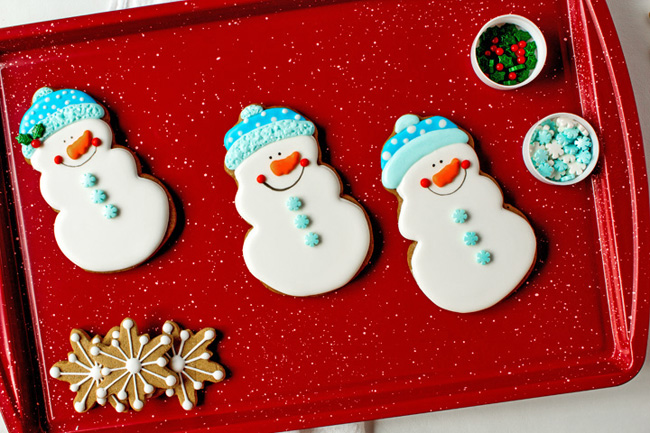 Let your snowmen dry completely before you package or stack them. 
More Christmas Ideas from Bluprint
Make a gingerbread house from scratch!Learn How