A snickerdoodle is the kind of classic bake sale cookie that I often found in my lunchbox as a child. They are sugar cookies coated generously in cinnamon sugar and they are dangerously addictive.
Rolling each cookie in cinnamon sugar gets tedious when you're baking a big batch. Get all the flavor of this classic in this easier-to-make version of snickerdoodle bars! 
About snickerdoodles
While a snickerdoodle may look like an ordinary sugar cookie, there is something that sets it apart from other sugar cookies: the leavening. Snickerdoodles are leavened with a combination of baking soda and cream of tartar. Cream of tartar is an acid that allows the baking soda to activate.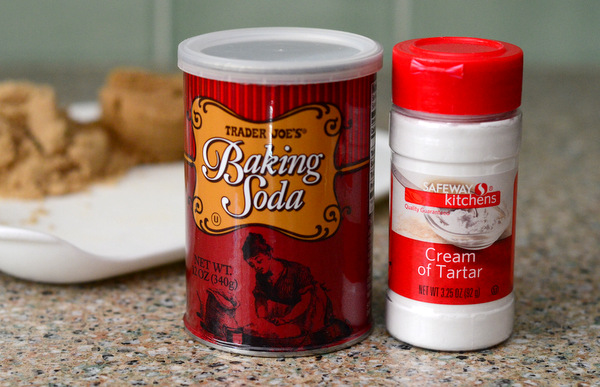 This means that the cookie dough — whether it is rolled into individual balls or baked into a bar — will rise in the oven and become more tender. Some fans of these cookies will say that the cream of tartar imparts a creamy flavor to the cookies, while other fans say that it is simply tradition to use the combination instead of baking powder. No matter which school of thought you come from, the results are delicious. 
About these snickerdoodle bars
Since the individual cookies are rolled in cinnamon sugar before baking to give them a thorough coating, I wanted my bars to have a cinnamon sugar coating on the top and the bottom, as well. Simply dusting a pan with sugar will cause your bars to stick and will make them difficult to serve. To ensure that my bars looked as good as they tasted, I lined my pan with parchment paper, then buttered it and dusted it with cinnamon sugar. The cinnamon coating remained in place — through you need to be careful as you spread the batter around — and adding an extra layer of flavor to the finished cookies.
These bars have a wonderful texture that starts off chewy and ends up melting in your mouth. You'll get a good dose of buttery vanilla from the center of the bars, with a strong cinnamon flavor to complement it. They are simply wonderful — and they just might be even better than the classic drop cookies that inspired them. 
Recipe for snickerdoodle bars
Makes 16
Ingredients:
1 cup all-purpose flour
1/4 tsp baking soda
1/4 tsp cream of tartar
1/4 tsp salt
1/2 cup butter, room temperature
1 cup sugar
1 large egg
1 tsp vanilla extract
For the topping:
1/4 cup sugar
1 1/2 tsp ground cinnamon
Step 1: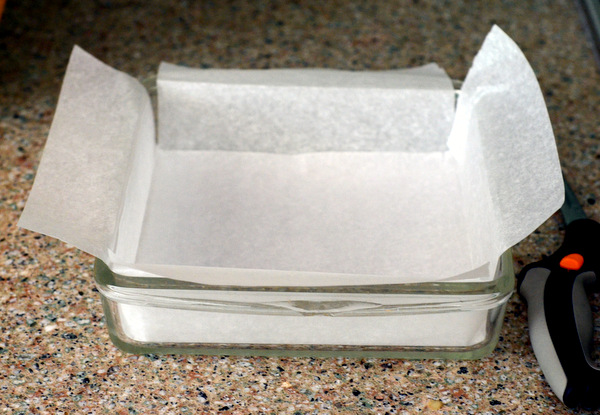 Preheat oven to 350 F. Butter an 8″ or 9″ square baking pan, then line with parchment paper. Once the parchment paper is in place, butter the paper.
Step 2:
In a small bowl, whisk together flour, baking soda, cream of tartar and salt. In a large bowl, cream together butter and sugar until light and fluffy. Beat in egg and vanilla extract until well combined, then gradually blend in the flour mixture.
Step 3: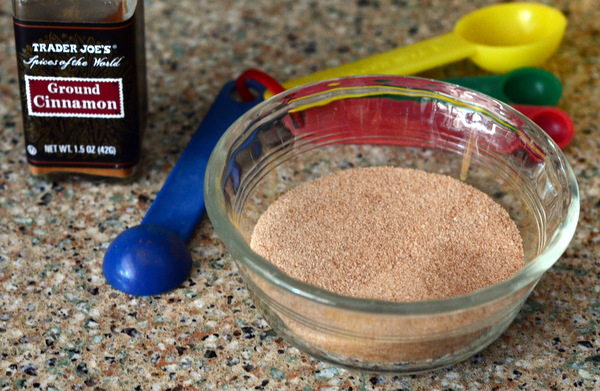 In another small bowl, whisk together sugar and ground cinnamon for the topping. Sprinkle 1 tbsp of cinnamon mixture into the pan, tilting the pan until it coats the bottom evenly. Dollop the cookie dough on top of the cinnamon layer, then use a spatula to gently push the dough into an even layer.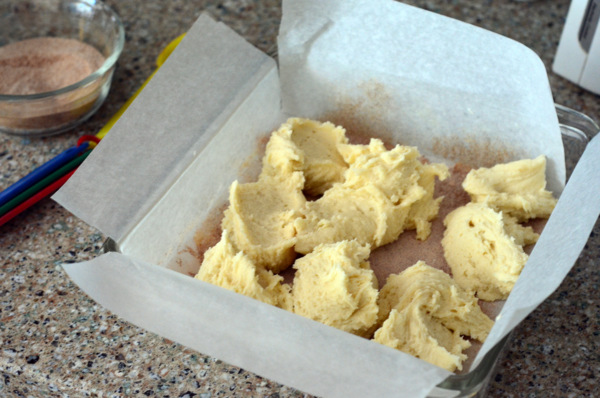 Don't worry if the dough doesn't go all the way into the corners of the pan, it will spread completely as it bakes. Sprinkle two additional tablespoonfuls of cinnamon mixture onto the top of the cookie dough layer.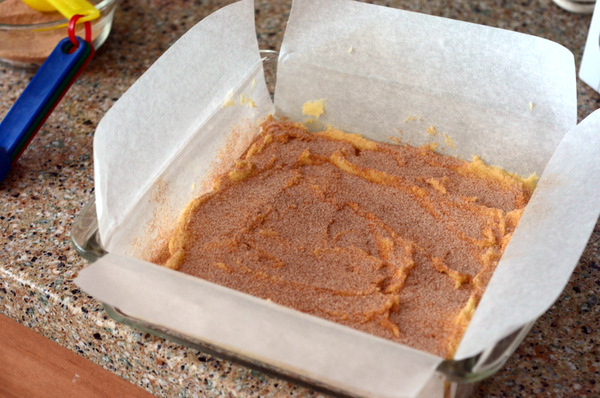 Step 4:
Bake for 30 minutes, until the bars are set and the edges are golden brown. Allow bars to cool in the pan before slicing. Then enjoy!