Are you a fan of slouchy hats and berets? If you're not, you might be after you take a look at these crocheted beauties.
Crochet patterns for slouchy hats are versatile enough to take advantage of any crochet technique. From swirling crochet cables to rainbow color palettes and even broomstick lace crochet, these Bluprint designers know how to design slouchy hat crochet patterns for all our favorite stitches.
Try any of these crochet patterns for slouchy hats to learn a new technique or work up an accessory for bad hair days!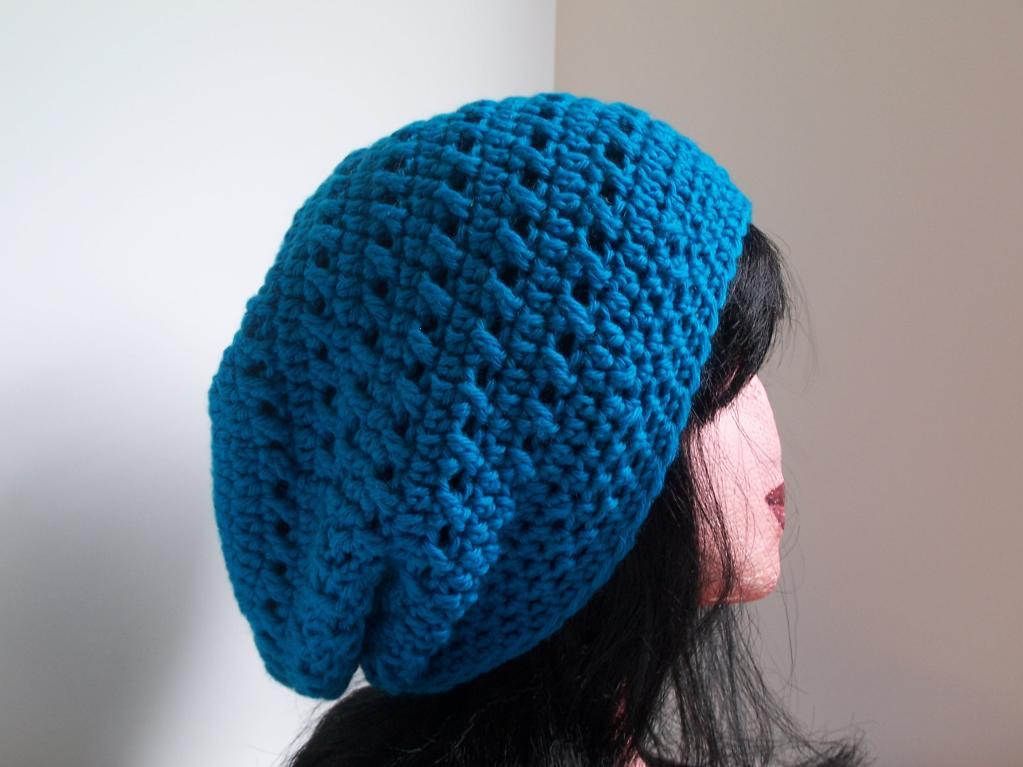 Photo via YarnConfections
1. FREE Kisses Slouchy Hat
New to crocheting slouchy hats? Here's your chance to try one for free! Double crochet creates the lacy look of the hat, so be sure you've mastered that if you're new to crochet. The pattern is repetitive, so beginners don't have to worry about balancing too many new skills here.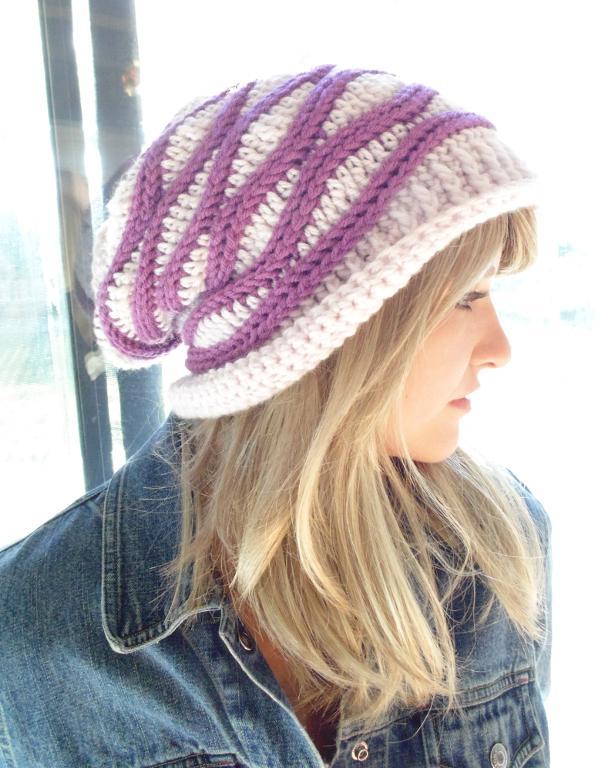 Photo via Small Spaces
2. Cabled Wrap Slouchy Hat
A pretty cable wraps around this slouchy hat to give it an embellishment that looks way more complicated than it actually is. If you want a less bold look, you can create the cable in the same color as the body of the hat for an interesting crochet texture.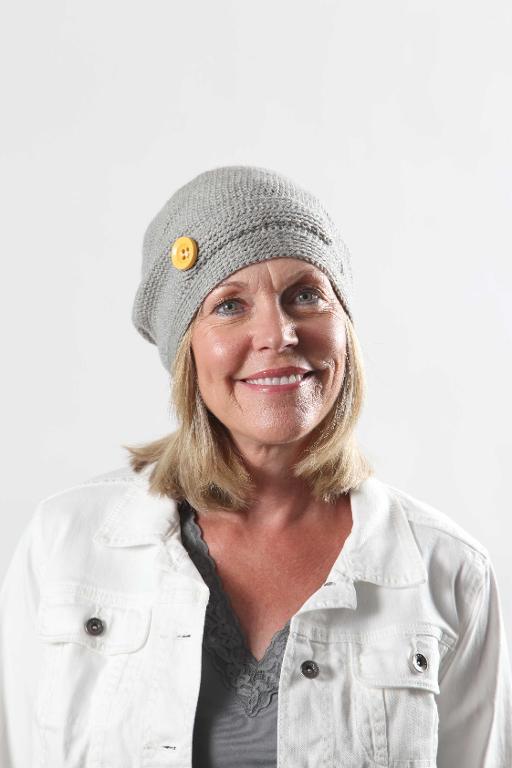 Photo via Stacey Trock
3. Slouchy Beret
Even something as simple as a button can totally change the style of a slouchy hat. This slouchy beret was designed by Bluprint instructor Stacey Trock and is one of the hats you'll crochet if you enroll in her Crocheting in the Round class.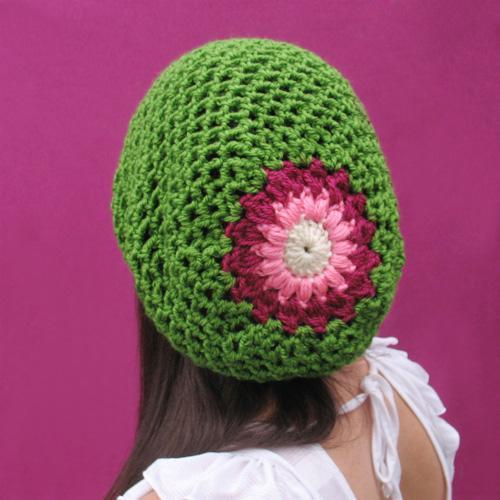 Photo via Gleeful Things
4. Spring Blossom Slouchy Hat
The flower blossoming on the back of this hat reminds me of some of my favorite colorful granny squares. The designer left plenty of room for you to stuff your hair into the hat on bad hair days.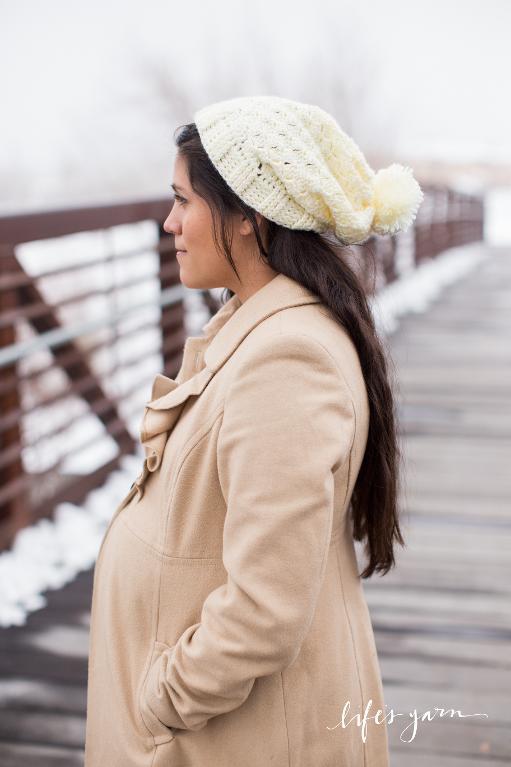 Photo via LifesYarn
5. Stripped Slouchy Hat
This hat might look plain at first, but take a closer look and you'll see endless possibilities for color combos and embellishments. Don't fancy a pompom? No problem. The construction of the hat creates plenty of interest on its own. Check out the link below to see a photo of the hat with a cool red and blue color combo.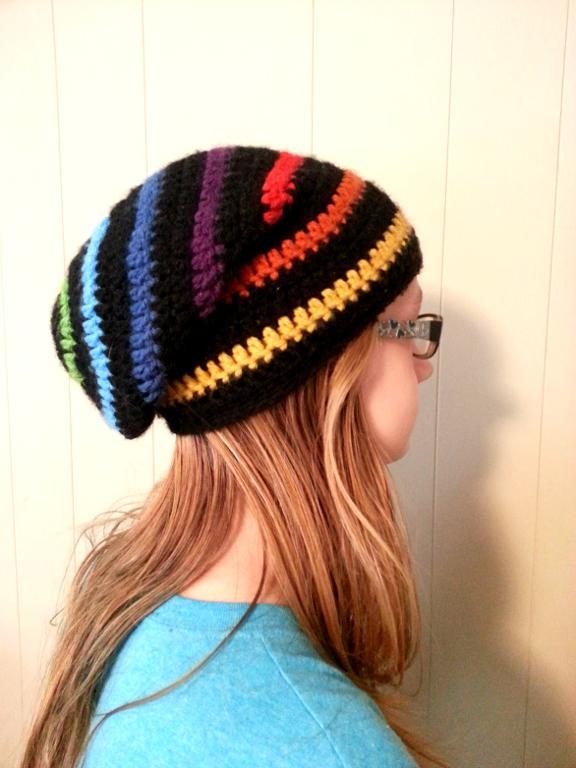 Photo via Evonne Umbel
6. Rainbow Slouchy Beanie Hat
Proof that designer Evonne Umbel's hat is a must-have? She crocheted one for her daughter, and her daughter rarely takes it off! This is a stash-friendly hat, since the color stripes never have to repeat the exact same color.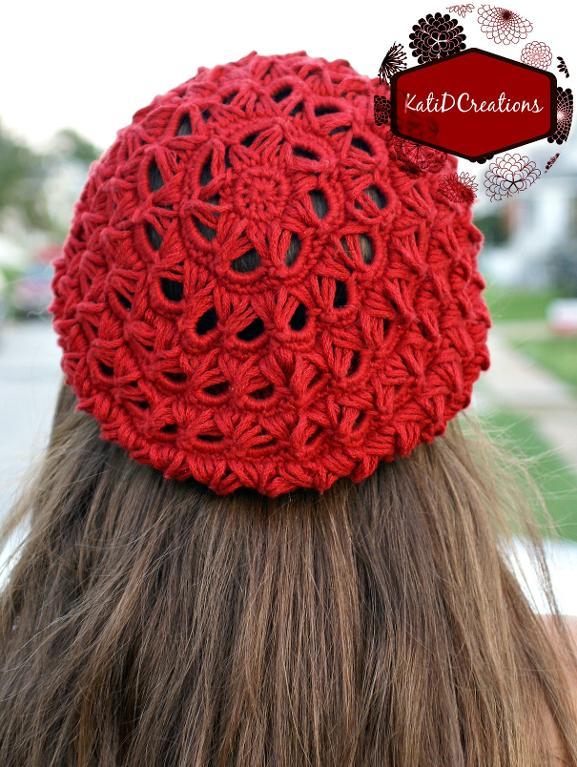 Photo via Katherine Donahue
7. Jessica's Broomstick Slouchy Hat
Are you obsessed with broomstick lace? We are, too! Use a bright or light colored yarn to make sure the texture of this beautiful stitch stands out.
Check out our tutorial for How to Crochet Broomstick Lace if you're new to the stitch.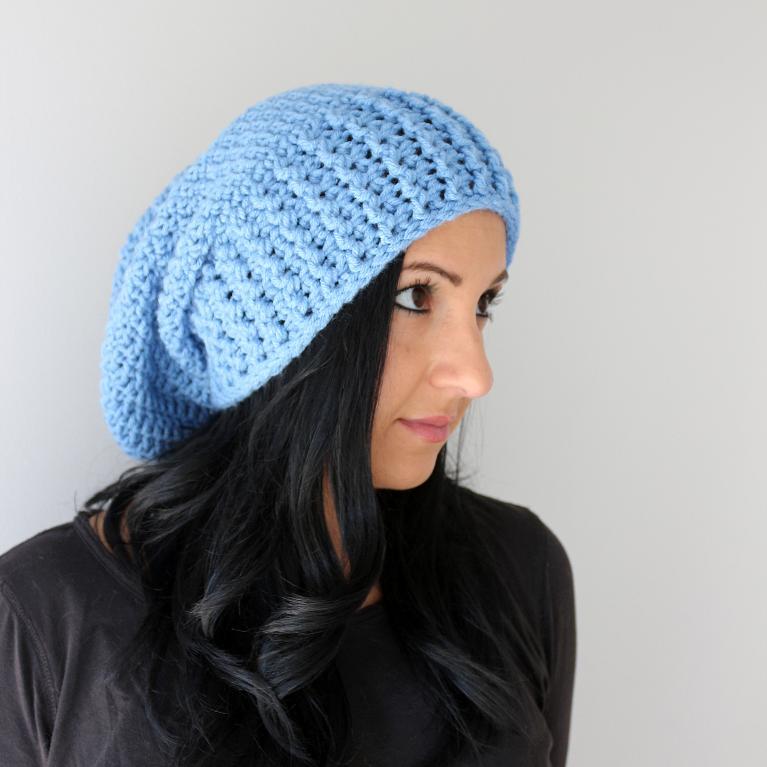 Photo via Michele Costa
8. Zurich Wide Brim Slouchy Hat
If you want your slouchy hat to stand out among the rest, one way to do that is to make the brim extra wide like the one on this Zurich Hat. Alternately, you can also fold the brim over to make the hat slouch a little less.
Photo via Chandi Agee
9. Pink Pearl Cap
Looking for a hat with a soft, feminine feel? Work up this openwork hat with a luxurious yarn in a pastel hue for a beautifully delicate style.