Not all colorwork will make you want to ball up your project and scream in frustration. In fact, slip stitch knitting patterns use one of the easiest colorwork techniques you'll ever try. Take that, Fair Isle!
Slip stitch knitting patterns don't require working with strands and floats on the back of the work like stranded colorwork. You'll only work with one color at a time, so there's no need to juggle multiple colors at once. If you know how to slip a stitch, then you'll find slip stitch colorwork to be one of the easiest techniques you've ever tried.
Try the technique for yourself with one of these picks from our Craftsy designers. And if someone compliments you on your beautiful colorwork, you don't have to tell them how easy it was.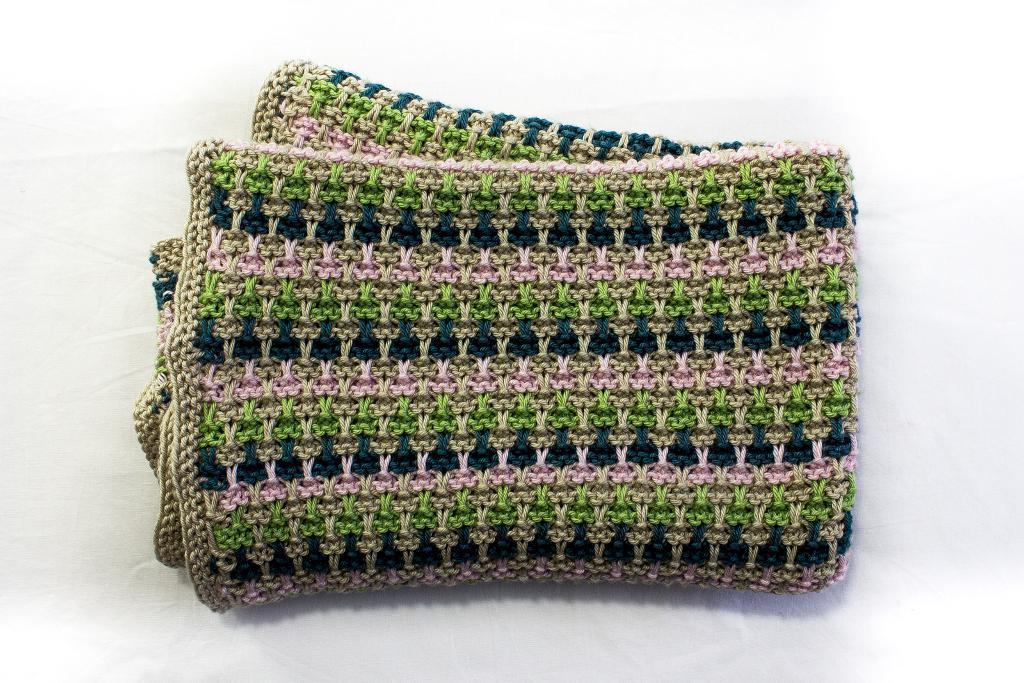 Photo via Craftsy member Alma Mahler
1. Slip Stitch Baby Blanket
The designer of this snuggly blanket says you'll memorize the stitch pattern in no time, making it a great pattern to take to your stitch group or work on while you watch TV. The slip stitch pattern makes the blanket reversible, so there's no wrong side to hide. Switch up those contrasting colors to match baby's nursery or just choose a pretty palette that you like.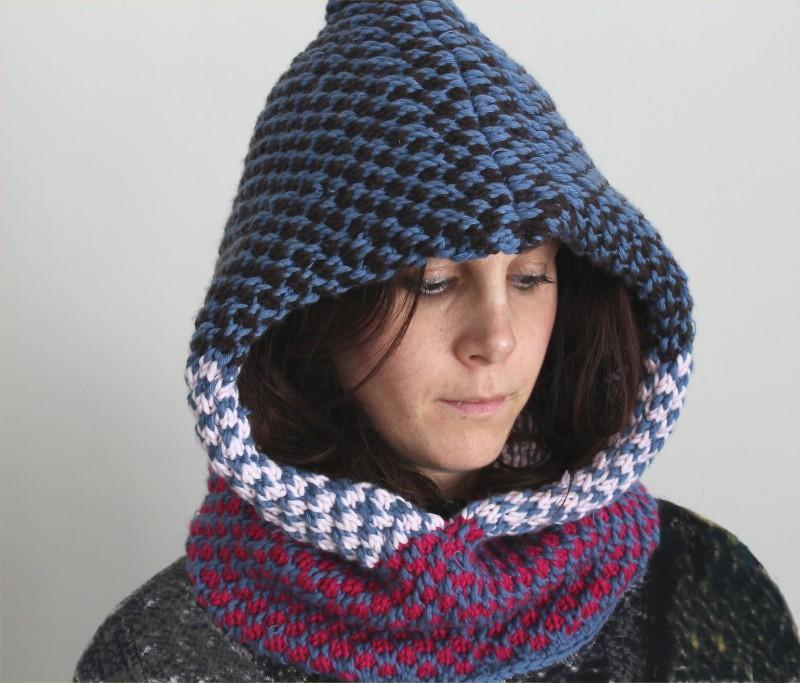 Photo via Craftsy member vtcayton2516856
2. Slip Stitch Hooded Cowl
This is one of those slip stitch patterns that looks way more complicated than it actually is. Plus, the slipped stitches make the hood super cozy. The cowl is worked with bulky weight yarn, so you'll finish it quickly.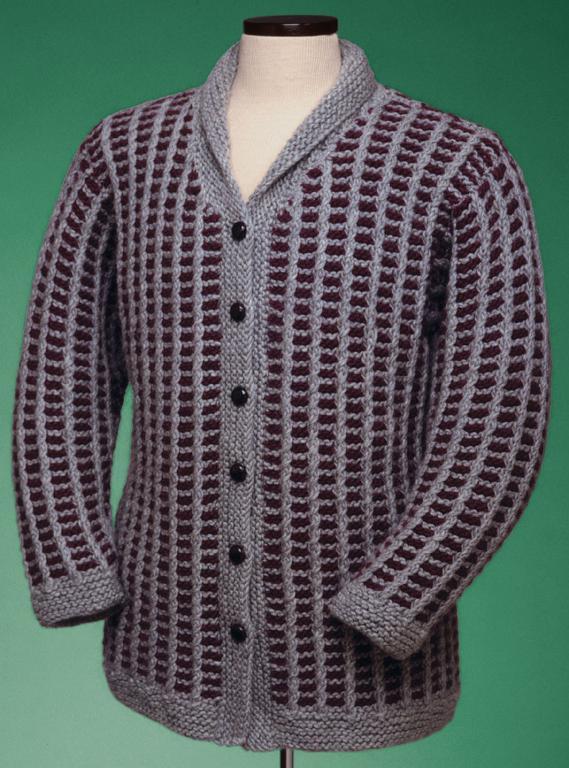 Photo via Craftsy member suemccain
3. Slip Stitch Coat
There are two versions included in this pattern — one for men, one for women. The slip stitch creates a cozy layer that can be paired with your usual fall and winter basics. It can even serve double duty as a coat in the fall and a cardigan in winter. If you're planning to layer it over anything bulky, be sure to account for the extra inches when you choose a size.
Photo via Craftsy member CherylBeckerich
4. Slipped Stitch Ruffled Shawl
We've shown you plenty of examples of slip stitch worked up in a bulky yarn, but the technique looks beautiful with lighter yarns, too. The shawl shown here is stitched using a lightweight self-striping yarn to make the colorwork even easier.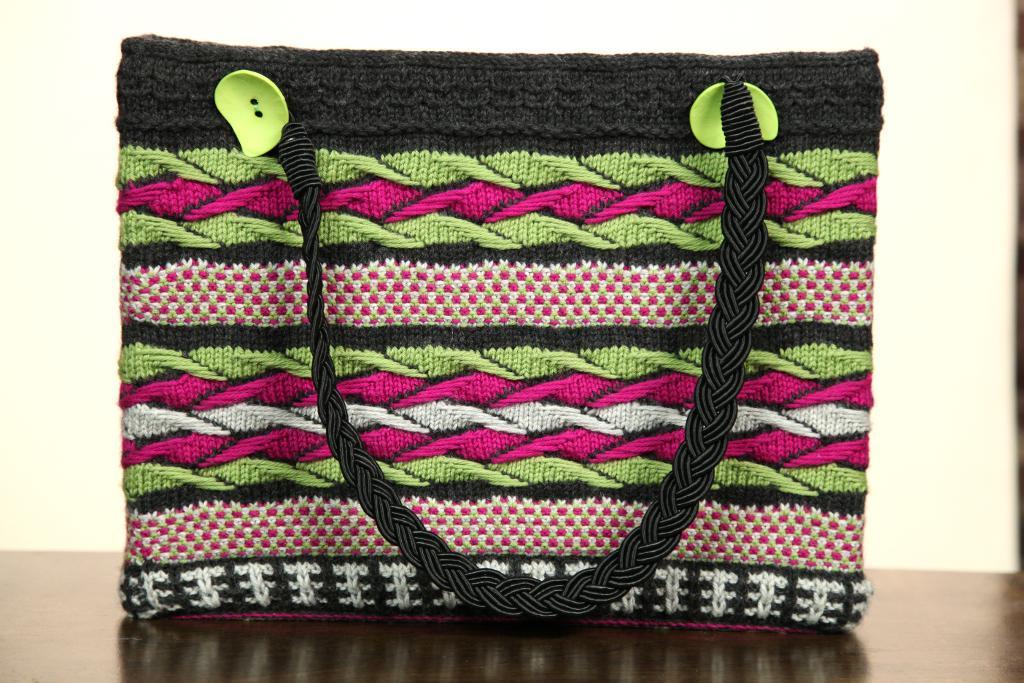 Photo via Craftsy instructor Faina Goberstein
5. Jazzy Waves Slip-Stitch Sampler Tote
Craftsy members enrolled in Faina Goberstein's Slip-Stitch Colorwork: Mosaic & Beyond are already working on this pattern. The pattern is available exclusively to members enrolled in the class, where you'll learn all kinds of colorwork for slipped stitches, from traditional patterns like checks to fancy patterns that combine all kinds of techniques. Practice everything you've learned by stitching up this sampler tote at the end of the class.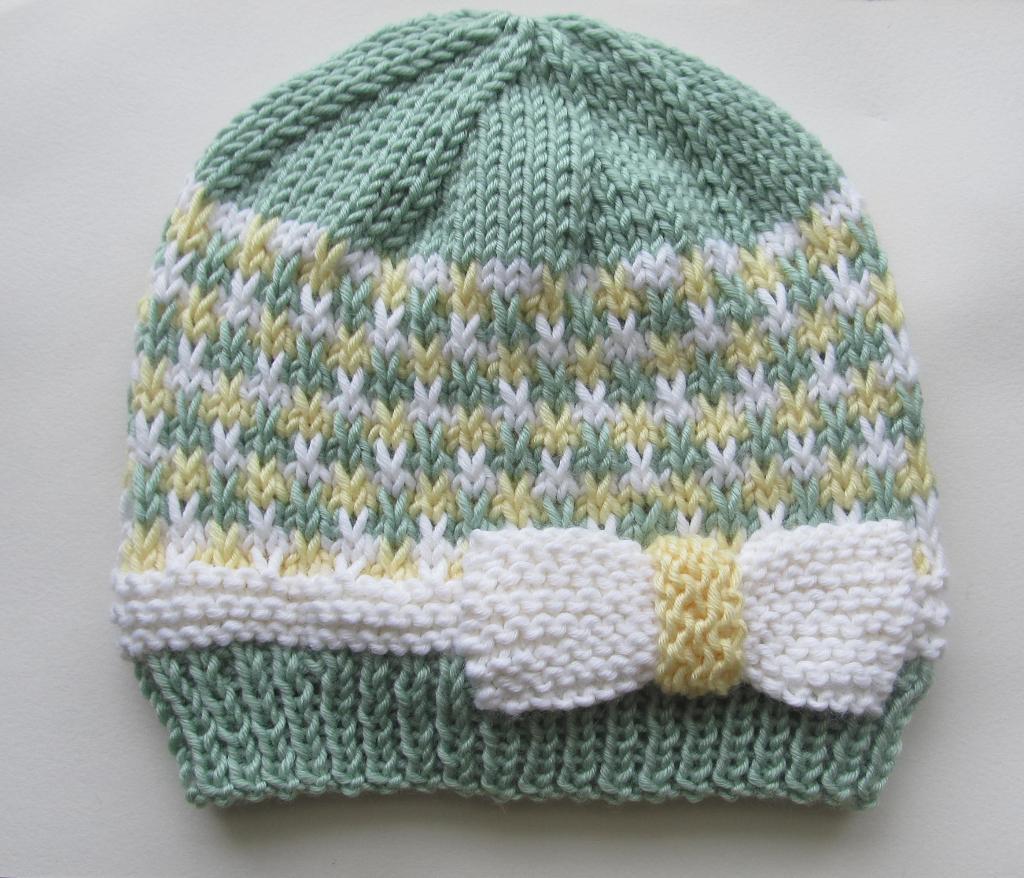 Photo via Craftsy member KnittinKitty
6. Hat with Slip Stitch and a White Bow
This kids' hat is small, so it's the perfect first slip-stitch project. If you're already familiar with slip stitch, you'll breeze right through it. Let your kiddo help choose the colors, whether they're bright, bold hues or pretty pastels like the hat here. The bow is totally optional, so omit it if your kid isn't crazy about it.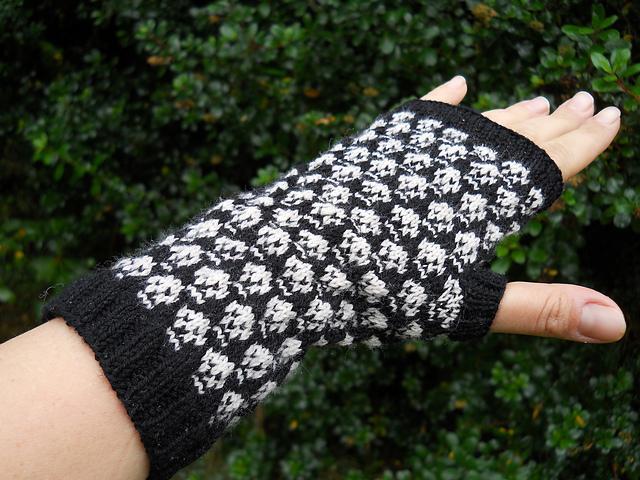 Photo via Craftsy member Christine Jewett
7. Slip Stitch Skull Fingerless Gloves
If you have leftover sock yarn, this is a great project for using it. The fingering-weight yarn ensures you squeeze a lot of skulls onto the surface of the gloves. The slip stitch technique makes it easier to deal with the color changes, so give it a try even if you're intimidated by colorwork.