Sleeves are big right now, and as a hot style trend they can totally make or break an outfit. While sleeves are a great way to add a fashionable touch to your garments, sewing them can make you feel a little like Goldilocks: Some sleeves are too big, some sleeves are too small, but the ideal sleeve is just right.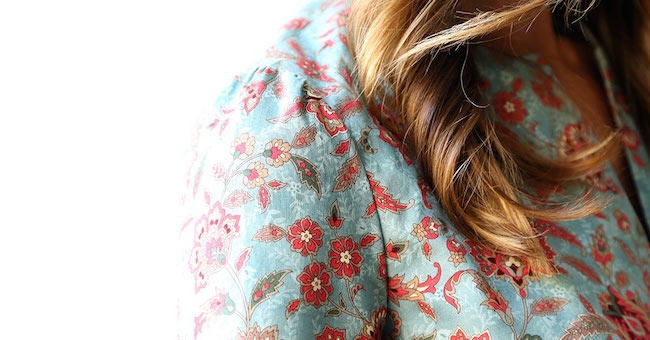 If you have trouble fitting sleeves, my suggestion is to do it in stages. Sleeve fitting is something that even experts can have difficulty with. It works best if you wait to cut out the sleeves in your fashion fabric until you have sewed together your garment. At that point you can create test sleeves of muslin and pin or baste them into the garment to check the fit.
To avoid the frustration of improperly fitted sleeves, here are three areas to focus on to achieve perfect results.
1. Sleeve circumference
On any garment, the circumference of the sleeve needs to be correct for a proper fit and comfortability throughout range of movement. Different sleeve lengths and style may have different amounts of ease, but a good guideline is to to have the sleeve pattern measure at least 2″ above the circumference of your bicep. For a jacket or coat, the circumference will likely have more than 2″ of ease, since you will be wearing it over layers.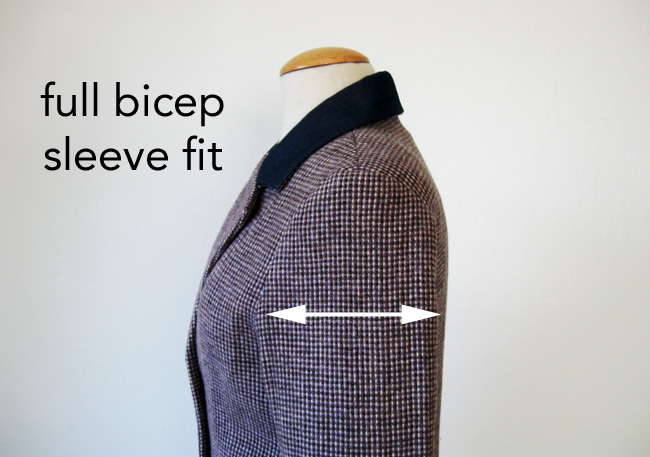 Measure your bicep circumference at its fullest point and compare it to the pattern. Some patterns have the bicep measurement marked, but if not you can mark the pattern. Be sure to subtract the seam allowances. If you need more space, then alter the sleeve pattern to fit.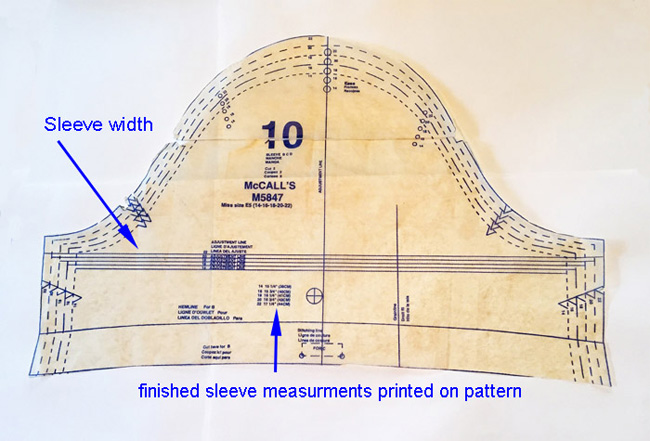 To adjust your sleeve circumference, you can do a full bicep adjustment. Another option is to create a two-piece sleeve, which is simple to do and provides options for embellishment or color blocking.
2. Sleeve cap height
Sleeve cap height is one of those adjustments that may not be obvious, but can lead to a "a-ha" moment when you make this change. If you find that the circumference of the sleeve feels fine but the sleeve itself pulls at the top, you may need more cap height.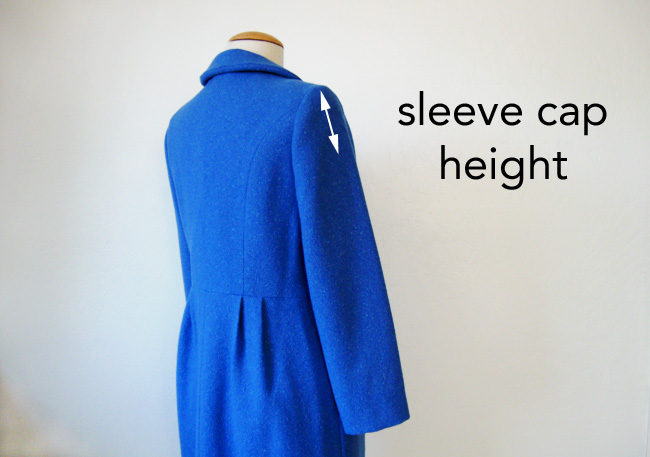 When you are making a muslin, unpick the stitching around the sleeve cap and let the sleeve drop. If a large space opens up at the shoulder, you probably need additional fabric for the sleeve cap. This is a common issue if you have broad shoulders. Sometimes the seam allowance is sufficient to gain a little room on the sleeve seam, but it could also be that you need to redraft that portion of the sleeve. 
Once you know the cap height fit is finalized, you can cut out your fashion fabric sleeves. When testing the fit, be sure to use the shoulder pads that you plan for your garment, because they have a big effect on the fit and shape. Make sure to pin the garment closed also, since that changes the hang of the garment on the body.
3. Sleeve length
When a garment fits great but the sleeves are too long or too short, it can ruin the whole look. Sleeve length is a lot like garment length — you can't really add to it if you cut them too short. While there's a little more wiggle room when dealing with sleeves (like clever fixes for adding length, including bands, trim or contrasts) you want to be careful not to cut the sleeves too short. 
On most sleeve patterns, you'll find lines to lengthen and shorten. These lines allow you to change the length while maintaining the shape of the sleeve.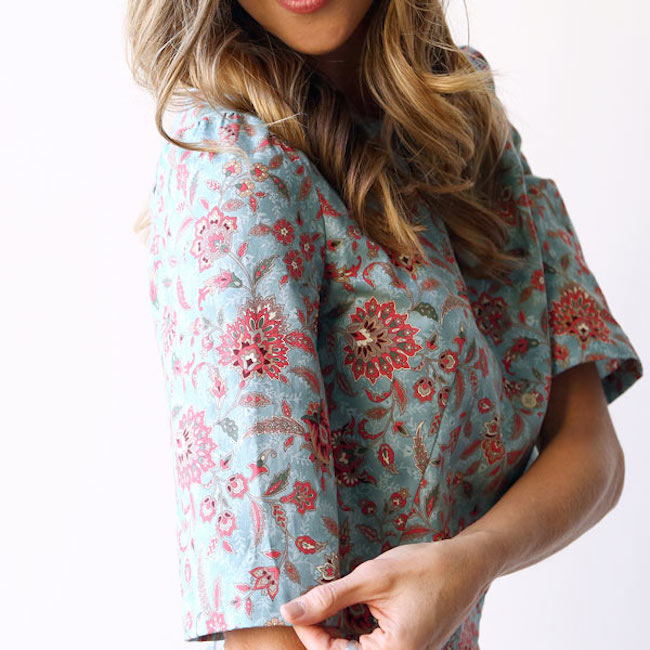 I like to save hemming the sleeve until the end, even after the garment hem and closures, so that I can see how the final fit of the garment affects the sleeve length. Another thing to note is that your hem amount may be different on each sleeve. Our bodies are not symmetrical and it's very common to have a different sleeve length for each arm.
If I'm not making a muslin for a garment, then a quick pin fitting of the pattern pieces (including the sleeve) will allow me to see if the sleeve length is in the right ballpark. Pay attention to how sleeves fit you in store bought brands as well. If they're typically too short, you will probably need to add length to the sleeve pattern when creating your own.
What adjustments do you make to your sleeve pattern pieces before sewing?