Want the skinny on one of the hottest fashion accessory trends? You have come to the right place! The biggest trend: skinny scarves!
Not only are skinny scarves chic, stylish and on-trend, they are also incredibly versatile. You can wear them anytime between early fall and late spring. They are not bulky and can pair easily with anything from sporty jackets to dressy coats. For knitters, skinny scarves are also attractive because they make a pretty speedy knit and use just a small quantity of luxurious yarn.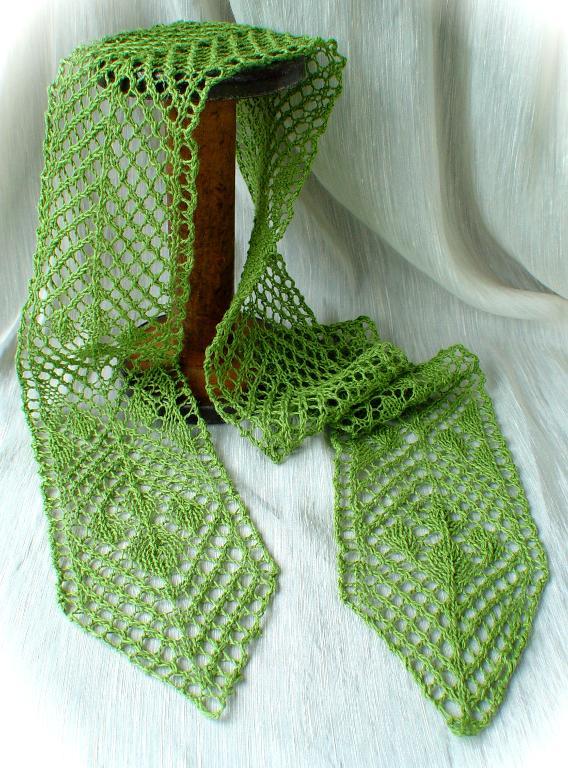 Photo via Craftsy member JackieES
1. The Skinny on Lace
Lightweight, delicate and lovely, this is the quintessential skinny scarf. With enough lace action to keep you interested, this is a project many knitters could complete in a long weekend. Who doesn't like a project that offers almost instant gratification?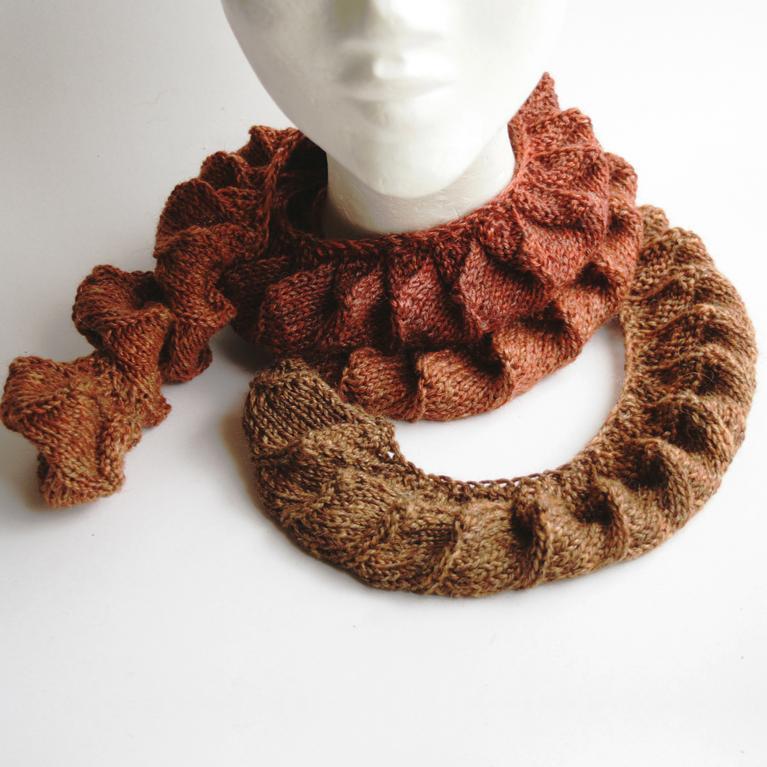 Photo via Craftsy member Orimo
2. Cusp Scarf
Now, here is a scarf that is anything but average. If you enjoy unusual stitch manipulations and "special effects" in your knitting repertoire, you are going to appreciate this pattern. The finished scarf, knit in a rich solid or variegated yarn is going to look sophisticated and eye-catching.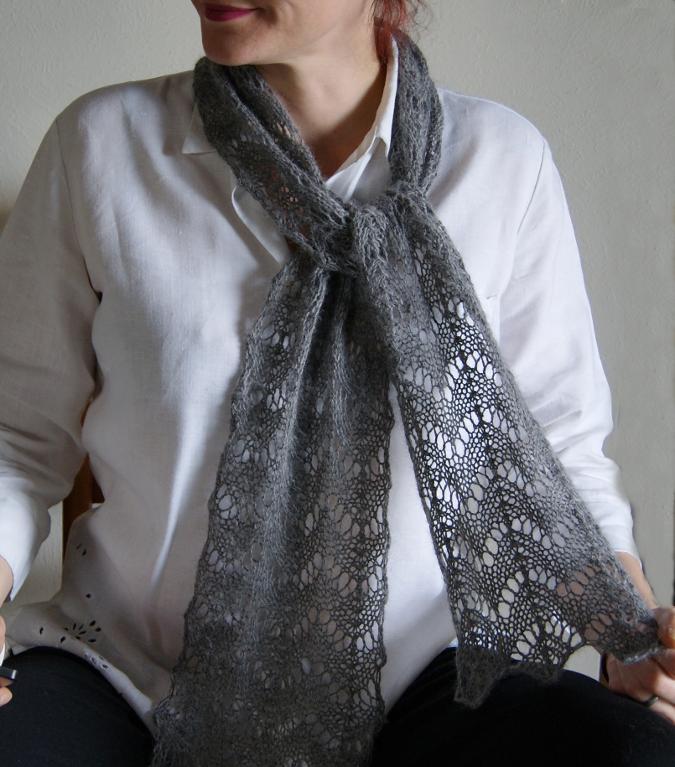 Photo via Craftsy member Lavish Craft
3. Julia Arrowhead Lace Scarf
This feminine scarf has a classic look and feel and a traditional lace pattern. A project like this is a great gift idea, for Christmas, Mother's Day, a birthday or a "just because" day. It's a little wider than the skinniest scarves, and, as a result, if knit in a lovely wool or mohair yarn, the Julia Arrowhead Lace Scarf will be warmer than most skinny scarves.
Photo via Craftsy member Jean Clement
4. Alacali Scarf
This scarf is a great example of how you can take a pretty straight-forward, simple pattern and dress it up in a way that transforms it. Here, an easy-to-remember lace stitch combines with a vivid multicolored yarn and a unique jeweled clasp (optional) to create a skinny scarf that's as much textile neckwear as it is a piece of jewelry-like adornment.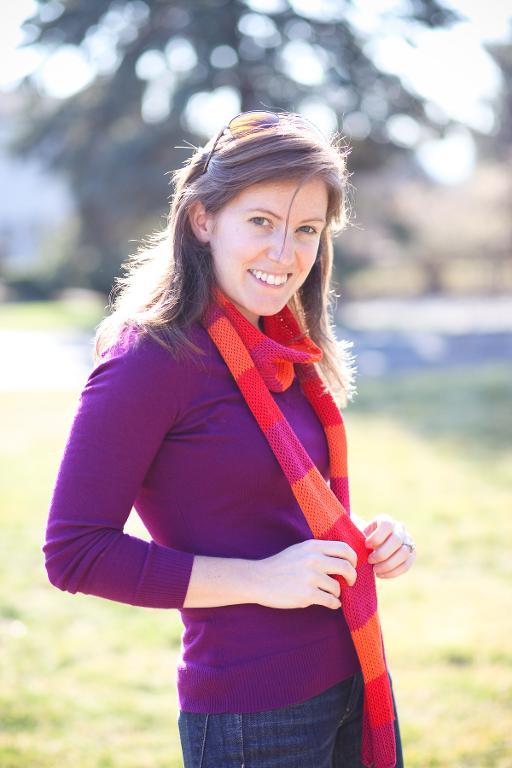 Photo via Craftsy member Nice and Knit
5. Color Block Scarf
Super simple, fun and great even for the beginning knitter, the Color Block scarf is totally on trend. If you love to experiment with color, you will enjoy picking interesting color combinations for this accessory. And — here's a bonus — this basic but bold knitting pattern is available free.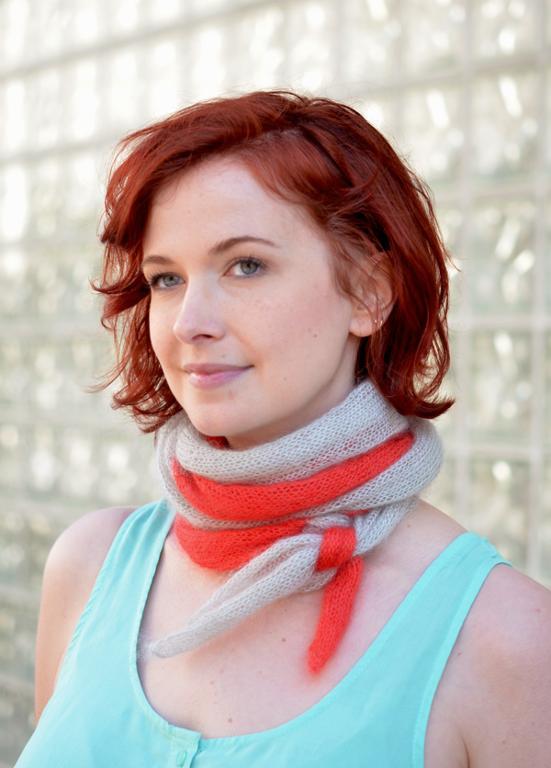 Photo via Craftsy member Ruby Submarine
6. Parfait Scarf(ait)
I confess to being partial to this scarf's witty name. The designer describes it as a floaty, airy, sweet confection, and that description is pretty spot on. It's a relatively simple shape with some clever 'holes' worked into the design, and the magic is in how you style the Parfait Scarf(ait). Written for mohair-content yarn, you could knit this in a spring- and summer-appropriate non-mohair yarn, too.