If you're anything like me, your weaving hobby means you have a scarves. And why not? Scarves are a perfect project for the beginning weaver. After a bit of practice, you can probably whip one up in no time at all. Unfortunately, for me at least, this means I have a lot of scarves that never see the light of day. After you've spent all that time planning, measuring, warping and weaving, your scarves shouldn't sit in a closet, unseen and unused. Turn them into something fun and useful.
Here are five simple projects to sew with your abandoned scarves (or new handwoven fabric). And don't worry–the only cutting you'll have to do is trimming the extra fringe.
1. Drawstring Bag
I made the above bag to hold my swift. It is made out of a scarf I wove but never wore. To make one of your own, just fold the scarf in half and seam up the sides. To create the channel for the drawstring, fold over the top at least an inch and tack it down on the inside of the bag. You can do a double fold hem if you like, but if you use a zigzag seam and trim the ends close, it isn't necessary. You can thread a drawstring through the spaces in the fabric–no need to sew buttonholes!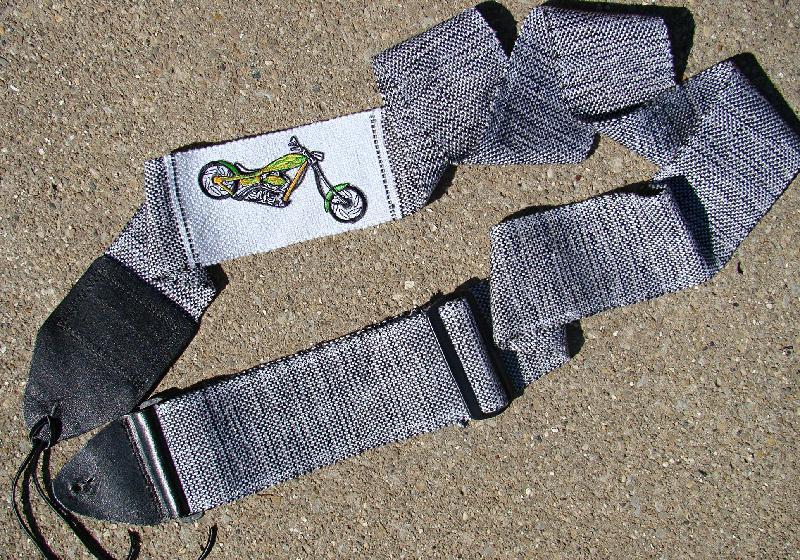 Photo via Bluprint member C2Creations
2. Guitar Strap
If you weave a very skinny scarf out of something sturdy, it only takes a couple of seams to go from scarf to guitar strap–obtaining the hardware might just be the most time-consuming part. Guitar strap hardware can be found on most major sewing notion and trimming websites, or you can dismantle an old guitar strap and use the hardware from that.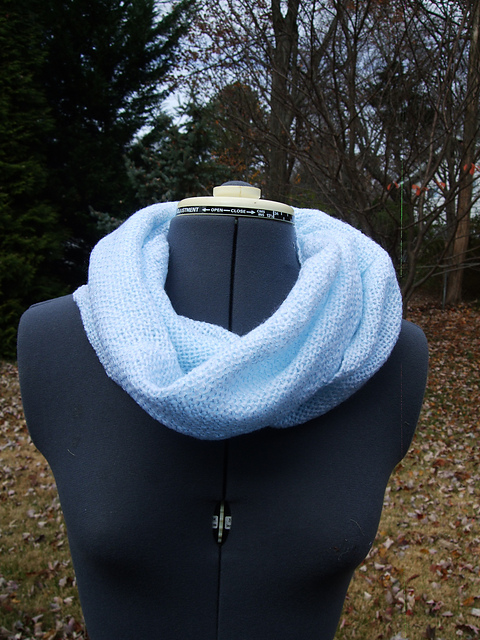 3. Cowl Scarf
With a couple of quick seams, you can turn a regular scarf into a trendy infinity or cowl scarf. This doesn't really solve your (my) more-scarves-than-I-can-possibly-wear-in-temperate-Virginia problem, but hey, at least you'll have some variety. More detailed instructions can be found in our how to weave a cowl scarf tutorial.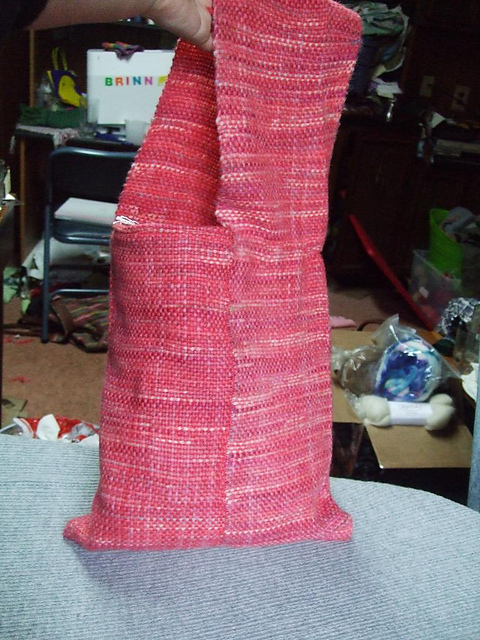 4. Tote Bag
For a way to carry your weaving around all the time, even in the heat of summer, a tote bag is the way to go. This style, the Onestripe Bag designed by Donatella of Doni's Delis, requires two short seams and even includes an inside pocket. My version, pictured above, omits the pocket and includes a fabric lining, but you could certainly leave the latter out. The construction is clever but simple to sew. Instructions to make this bag can be found here.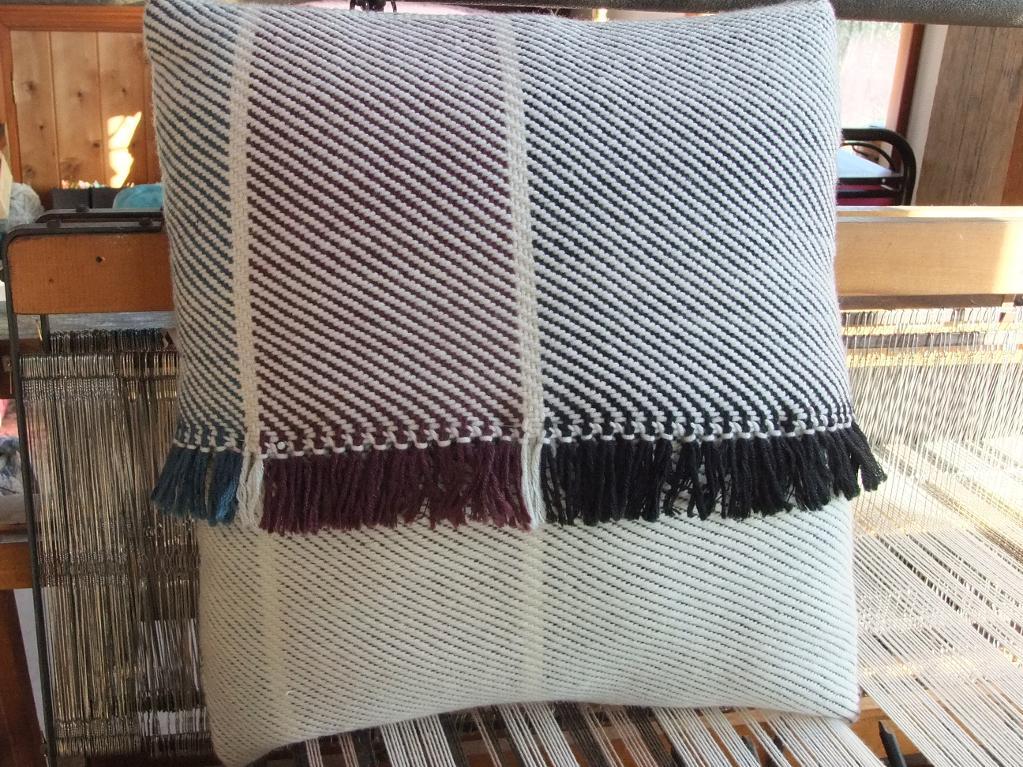 Photo via Bluprint member jollyjeanne
5. Throw Pillow
A too short, too wide scarf (or, of course, fabric woven to your exacting dimensions) can be turned into a fun throw pillow–you don't even have to trim the fringe. More detailed instructions on how to weave and sew a pillow can be found in Janet Dawson's class Floor Loom Weaving (but you could certainly weave your fabric on a rigid heddle loom if you'd prefer).
Now you have some ideas for turning those unloved scarves into projects that will actually be worn and used. Even your beginner scarves, wonky selvages and all, can be turned into something practical and fun–after all, the selvages are often hidden in sewn seams.
[box type="shadow"]You might also enjoy our post on creative weaving projects to try.[/box]
Do you have any other ideas for sprucing up old scarves?