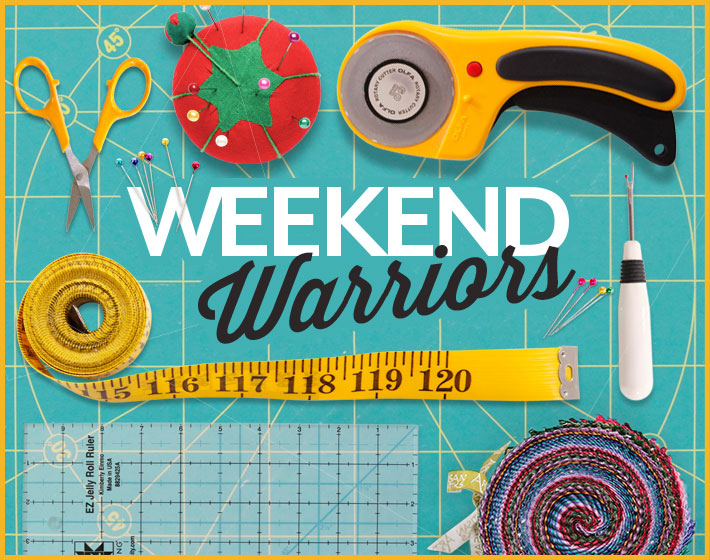 Since having a baby, I've found that his nap times are the best chance I have to get a little bit of sewing done. That's why I'm always on the lookout for quick, satisfying sewing projects I can finish in just 1, 2 or 3 hours. If you have just a little bit of time and you'd like to complete a quick sewing or quilting, project, here are 6 ideas to try!
Check out these 6 fast projects you can make in just 3 hours or less!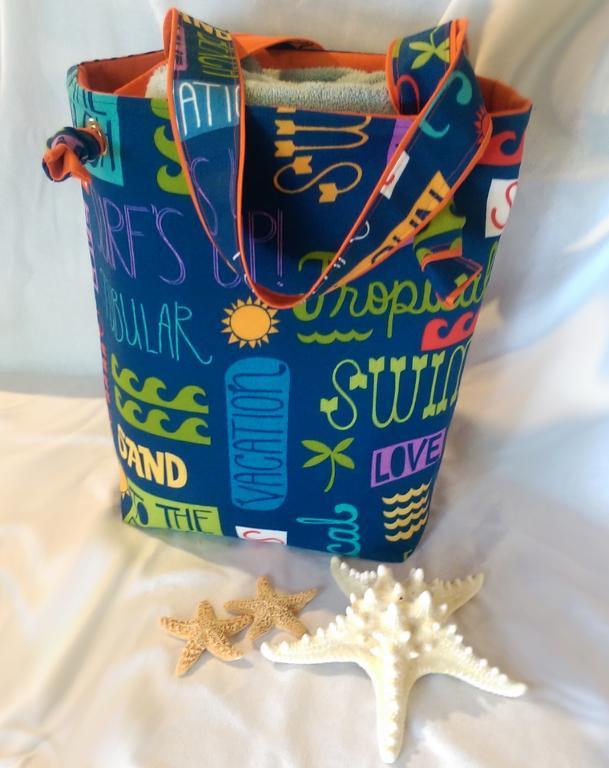 Photo via That's Artrageous
1-Hour Book Bag
A great book bag can help you tote several of your favorite reads to the beach or the park. This quick sewing project is deep and sturdy, with squared bottom corners to make it sit flat. The grommet handles are stylish and practical, and the bag is also fully lined. You might be able to make several bags in an evening!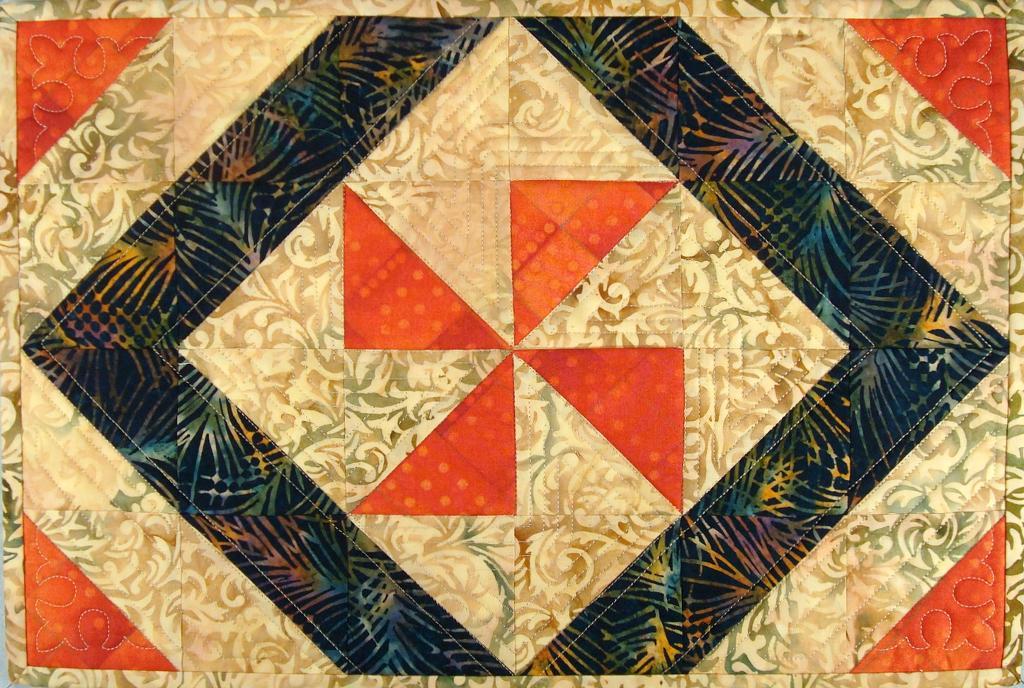 Photo via Pleasant Valley Creations
1-Hour Placemat
Isn't it nice to know you can make a mini quilt in just 60 minutes? A patchwork placemat featuring half-square triangles is quick to whip up and can be quilted with straight lines. If you want a set of these pretty place mats, you'll need to set aside more than one hour. Make these place mats for Christmas, Mother's Day, weddings and more!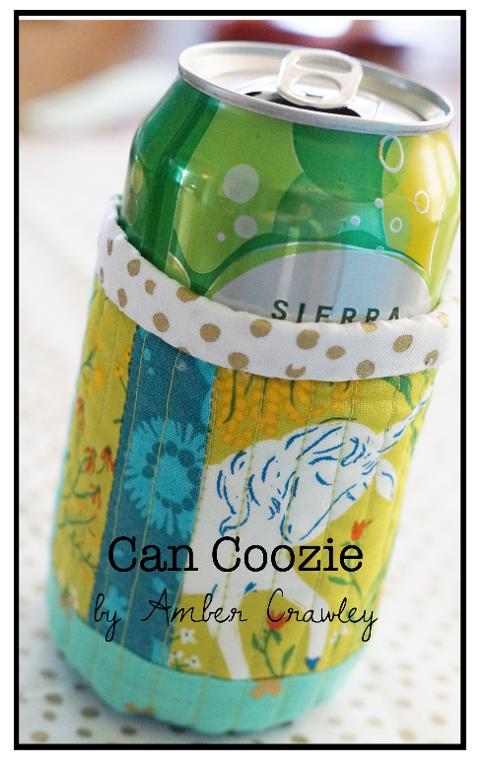 Photo via Simple Love Quilts
1-Hour Quilted Can Coozie
Do you have a special guy in your life who is hard to sew for? How about a new college student, looking to keep their cans cold? This fun quilting project is a great use for your scraps, and can be sewn in an hour or less! Make a bunch as party favors, or keep a set around the house for your summer picnic guests.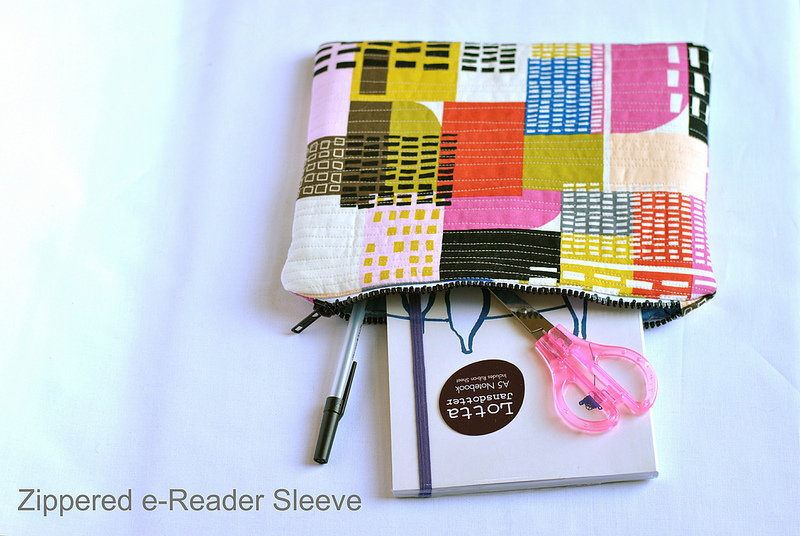 Photo via Craft Buds
2-Hour Zippered e-Reader Sleeve
This table or e-reader sleeve can be used to protect your device, or simply to keep school supplies or makeup. The free and easy quilting pattern is fully lined, and it's great practice for inserting a zipper. Quilt the bag with straight lines or a free-motion design of your choice. This should take no longer than two hours from start to finish, and may even be completed in an hour if you use pre-quilted fabric!
Get the FREE Zippered e-Reader Sleeve tutorial here.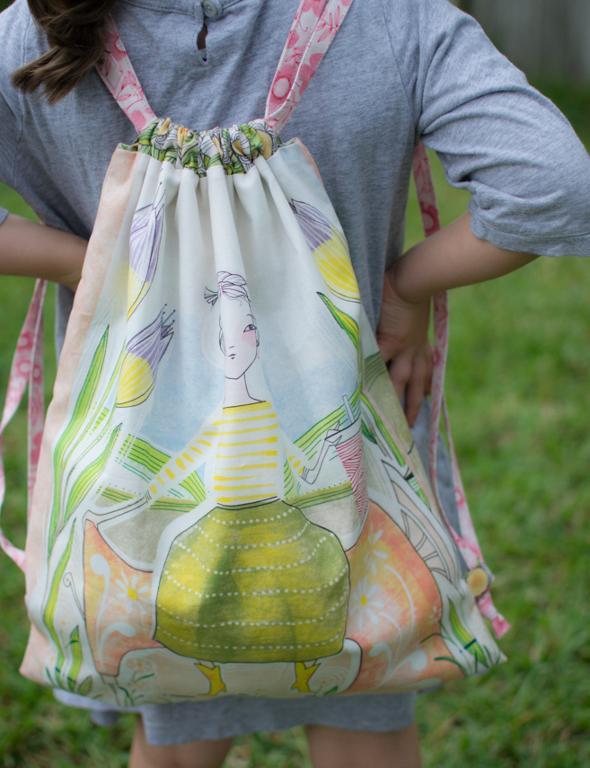 Photo via SewCanShe
2-Hour Drawstring Backpack
This lined drawstring backpack is a beginner-friendly project that kids will love to use. Sew with quilting weight cotton, or substitute a more sturdy outer fabric. Want to make this even quicker? The casings, loops and drawstrings are all made of fabric, but you can skip the homemade straps and substitute ribbon, twill tape or grommets for the loops.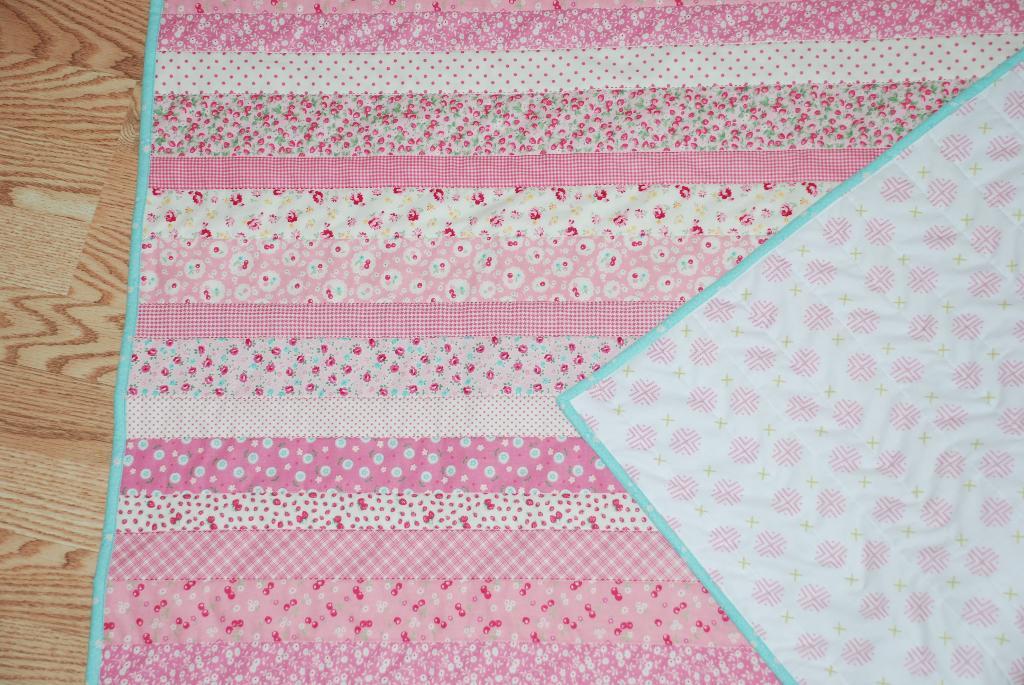 Photo via Spun Sugar Quilt Designs
3-Hour Striped Baby Quilt
Would you believe that this pretty striped quilt is made from pre-printed striped fabric? What a quick and easy way to get a patchwork look! Any baby quilt with "cheater quilt fabric" will help you devote your time to basting, quilting, and binding. A wholecloth baby quilt can be finished in about three hours or less, depending on your quilting style and experience!
Pin this photo to save these 1, 2, and 3-hour sewing projects for another day!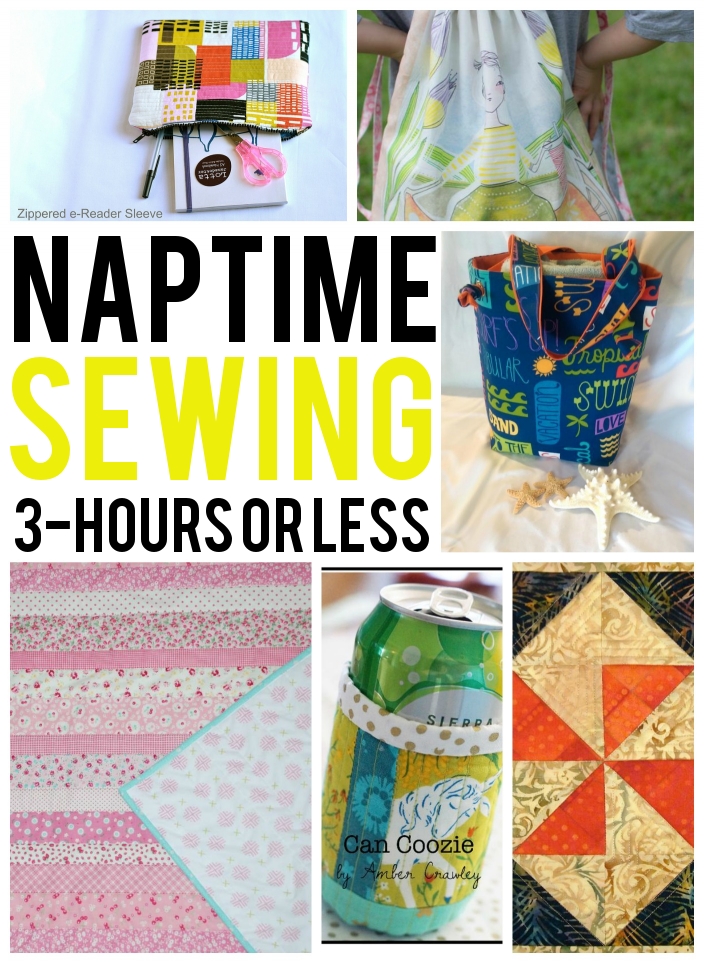 What's your favorite quick project to make when you just have a little bit of time to quilt or sew?