There is a tree that stands tall in the corner of the garden seemingly keeping watch over the growing vegetables below it. Early in the spring and summer two years ago, while the branches filled with flowers and then young fruit, my dad and I guessed what sort of fruit those branches held on his newly acquired tree. As soon as the soft fuzz covered the still-green fruit, our suspicions were confirmed: peaches.
Later that summer, after a few branches had ripped off the tree because of the weight from the fruit that hung on them, we found ourselves standing in the shade plucking the large and tender peaches off of the branches, then immediately biting into the sweet flesh.
Soon, others were lured in by the intoxicating scent coming from the juices now running down our arms. We all  stood under the branches eating peach after peach. The kids desperately tried to reach for the peaches but the higher the branch, the juicier the peach, so the help of their tall uncle was enlisted.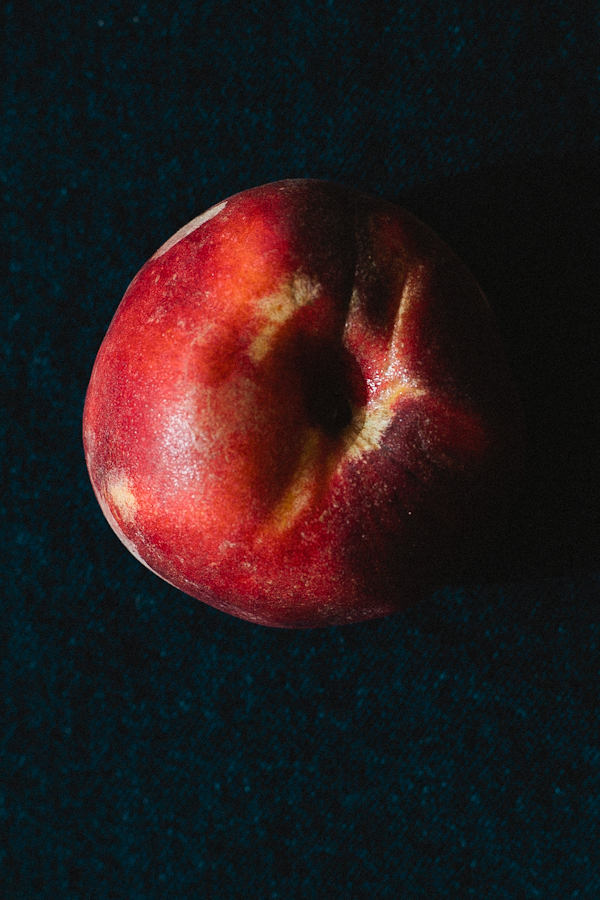 This, straight off the vine and ripened by the sun, is, in my opinion, the best way to enjoy a late summer peach, but of course there are others.
Unlike apricots, whose flavor blossoms when cooked, peaches lose some of their appeal when baked. For that reason, I use them mostly fresh, or if I do cook them, it's done so quickly to retain some of their freshness.
It's no wonder then, that August is National Peach Month. The hot late-summer sun is just what this fragile fruit needs to sweeten and ripen before landing in your kitchen.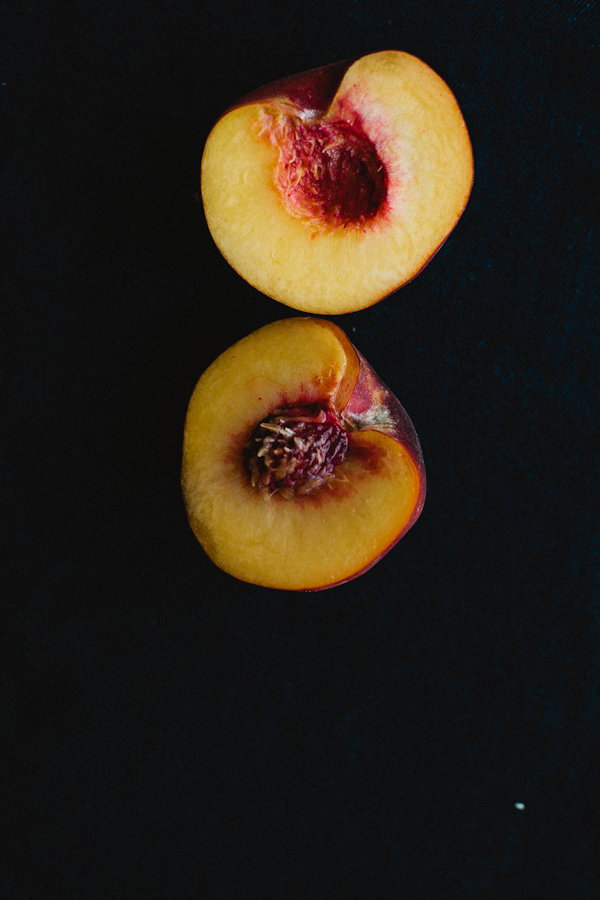 Finding the perfect peach
The perfect peach lures you in with its smell before you've even noticed it dangling from the trees or stacked at the market. A gentle touch at the top, where it was once connected to a tree, and the fruit should submit and subtly cave in.
When I'm choosing my peaches at the store, I'll choose a dark, jewel-toned flesh with no bruising, a tight skin, and when I bring it to my nose, I'm overwhelmed by the sweet fragrance. I'll give a little squeeze, but not too much, and if it feels just tender, it's perfect.
Let firm fruit ripen in a closed paper bag on your kitchen counter.
Perfect peach pairings
These ingredients and peaches are practically made for each other. I have a feeling some may surprise you.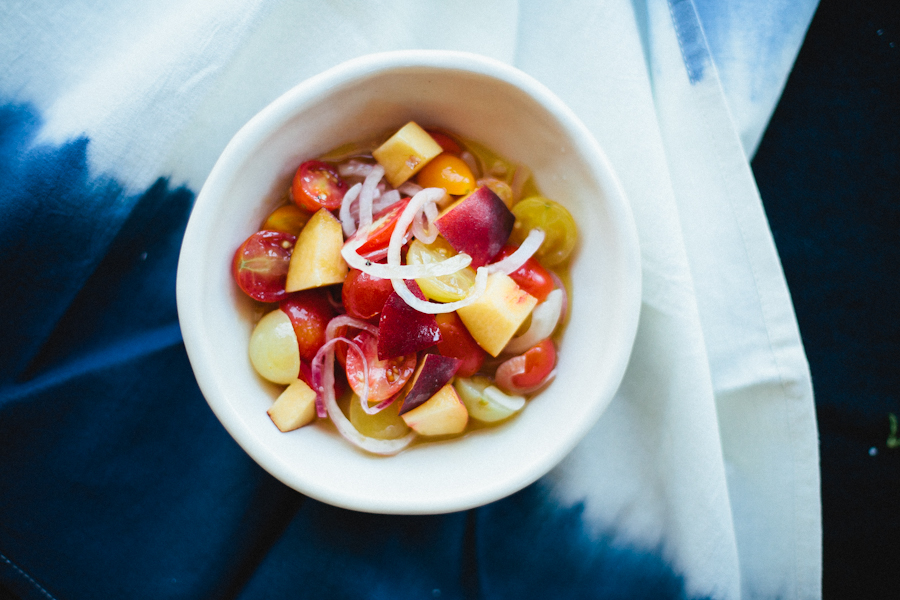 A few simple ideas:
Sliced tomatoes and peaches on butter-crisped bread with ricotta
Diced peaches and yogurt with fresh ginger and a whisper of cinnamon
Baked or grilled peaches with mascarpone
Cherry tomatoes, diced peaches and red onion with olive oil and lemon
Pickled peach and arugula salad
Peach granita with a splash of bourbon
Sliced peaches served in a sparkling sweet wine
Come back to the Craftsy Blog on Tuesday. We'll continue our celebration of National Peach Month with a mouthwatering recipe for peach pie!
For more fun with fruit, see our post on how to make your own roasted fruit jam and check out the Craftsy class Jam & Marmalade: The Blue Chair Way, taught by award-winning cookbook author Rachel Saunders.
How will you celebrate National Peach Month?