There isn't always time to knit a complicated hat, complete with embellishments and colorwork. When we're in a hurry or want something simple, most of us will turn to a simple hat knitting pattern that we can work up quickly.
These frustration-free accessories are beneficial for all knitting levels. Beginner knitters can use them to practice the basics, while seasoned knitters can use them as a no-fuss pattern that works up in an afternoon.
These simple hat knitting patterns use basic stitches and repeated stitch patterns that you'll memorize in no time, making them the perfect no-muss, no-fuss project for the freezing temperatures!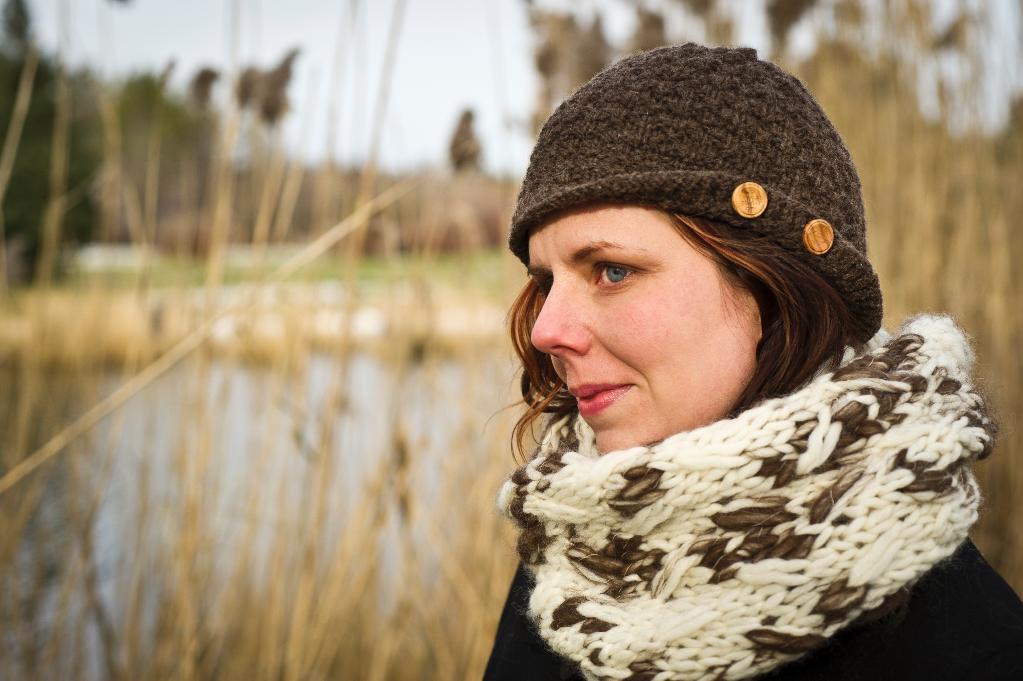 Photo via Craftsy member CarolynMac
1. The Ghost Hunter's Cloche
You'll quickly memorize the repetition of this stitch pattern, making it a breeze to shape. The buttons are totally optional, but they do add a special touch.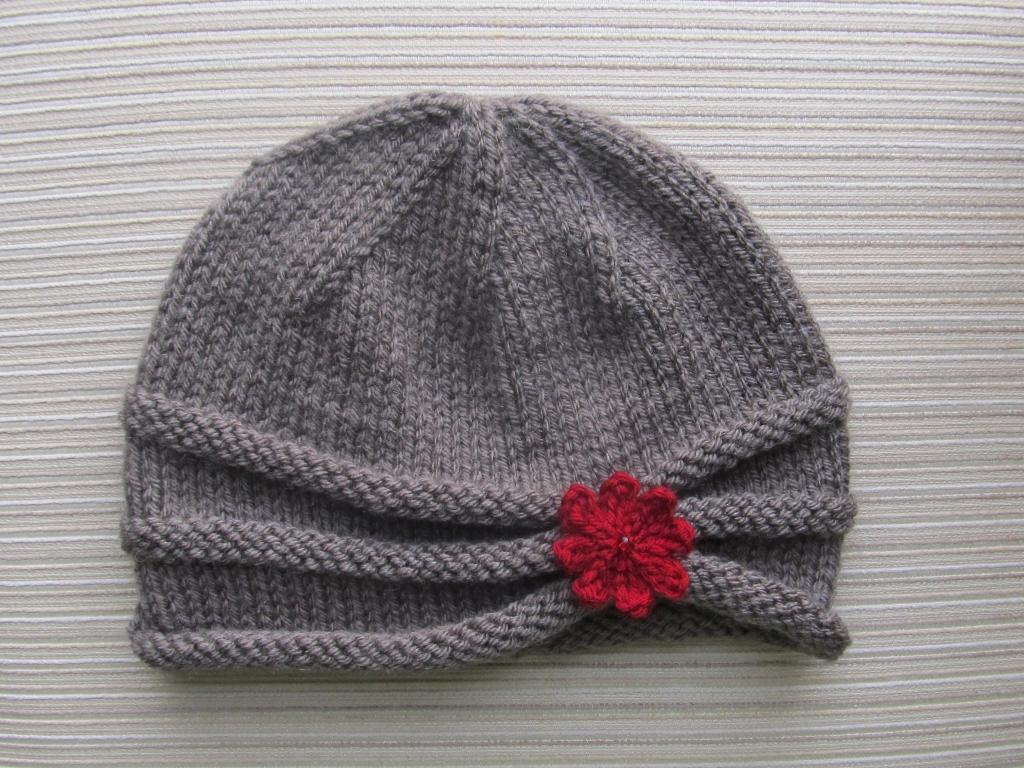 Photo via Craftsy member KnittinKitty
2. Rolled Brim Hat
This hat is knit flat and sewn, but you could easily modify the pattern to work in the round. The rolled brim is created when you alternate blocks of knits and purls, so it's simple enough for even a beginner.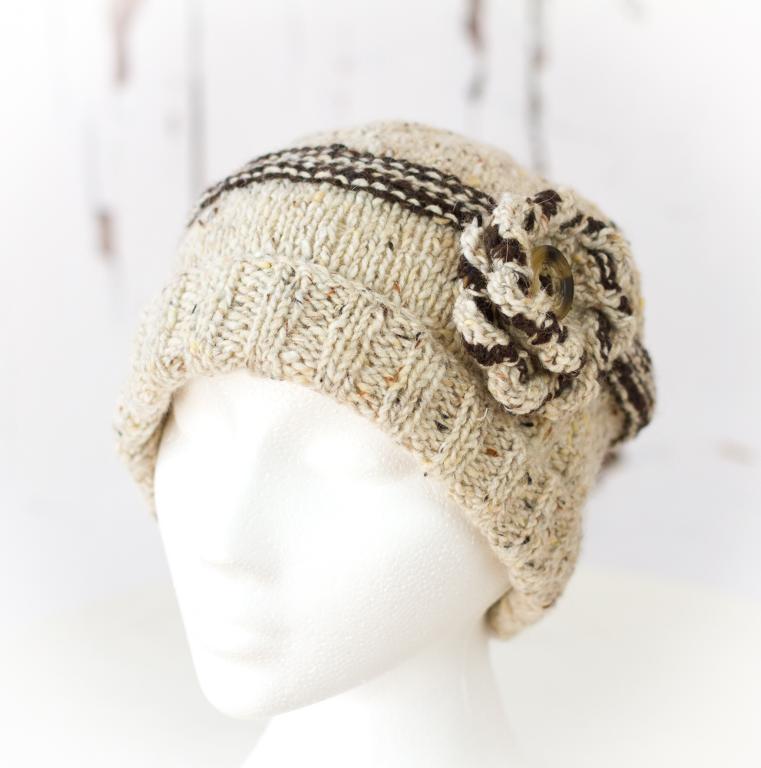 Photo via Craftsy member Blueberry Barn
3. Lakeland Tweed Flower Hat
The contrasting color brings a bit of visual interest to the crown of this hat, but if you're not comfortable changing colors just yet, you can ditch the flower and stripe. The designer also points out that this hat can be stitched for men or women, so it's a super versatile pattern.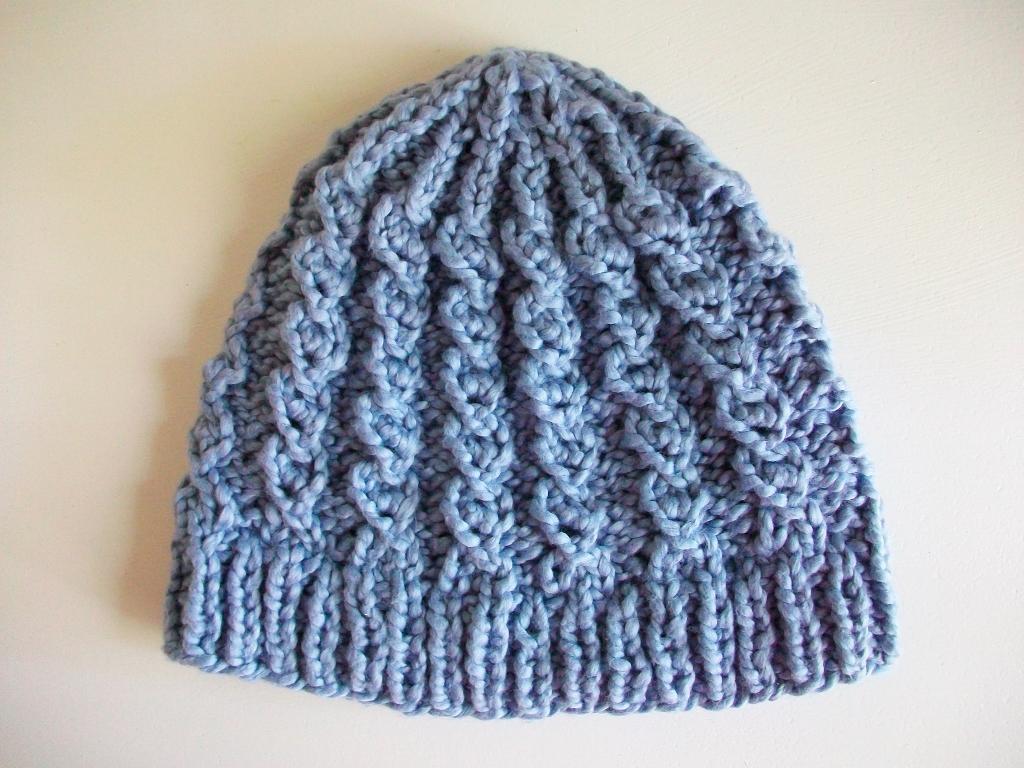 Photo via Craftsy member Christina Gri
4. Rustic Twist Knit Hat
Trust me: this pattern is much easier than it looks. Even though those twists look like cables, there's no actual cabling involved. If you can knit, purl and slip stitches then you can complete this pattern.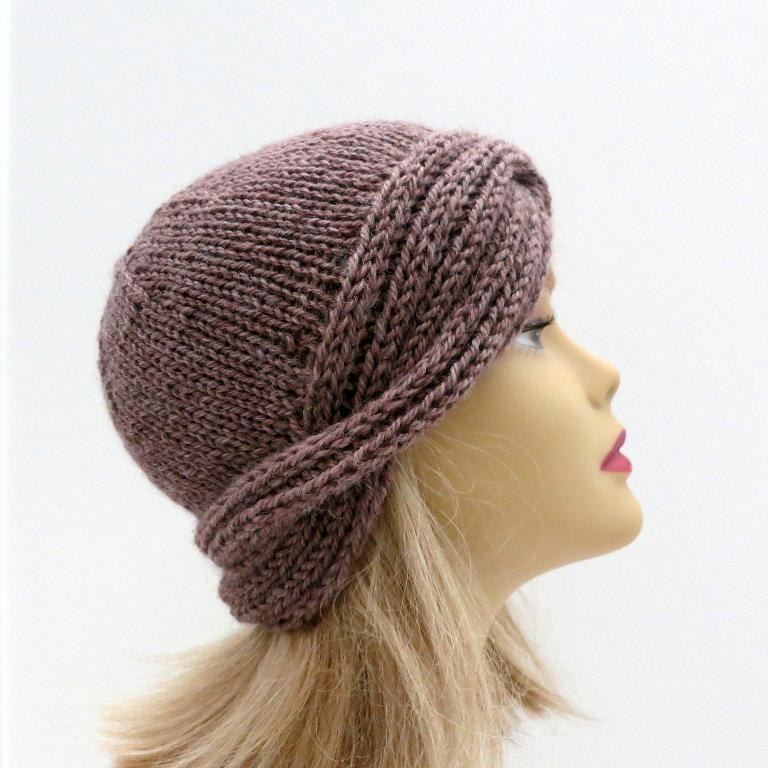 Photo via Craftsy member CarolinaGal
5. Downton Nora Vintage Cloche
This one is for all those Downton Abbey fans out there who are already mourning the final episodes of the show. (Sigh.) This design is simple yet elegant, making it the perfect weekend knit.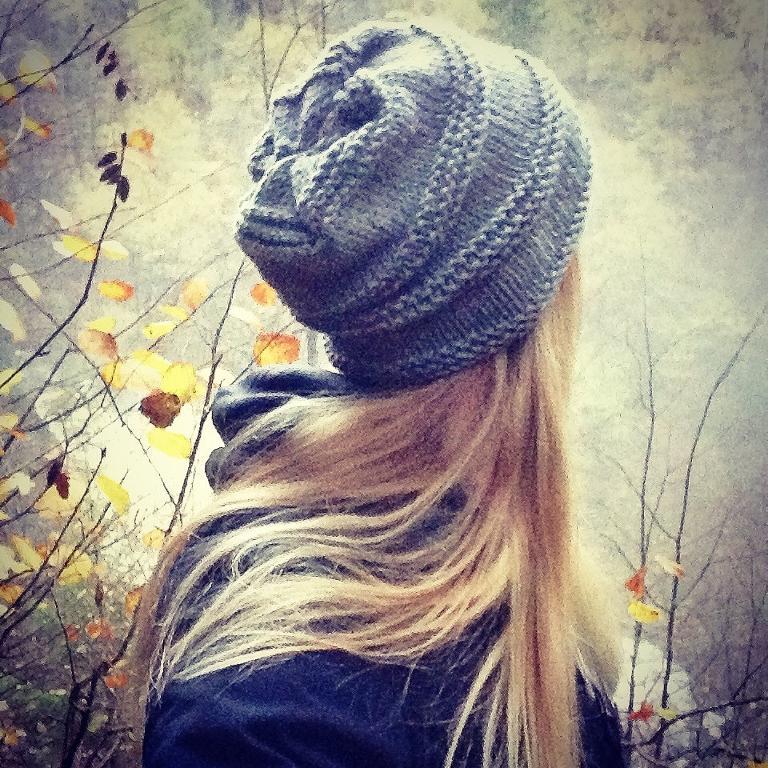 Photo via Craftsy member Katrine H
6. Baggy Fall Hat
Rows of purl stitches give this casual hat the perfect amount of texture. This hat is unisex, so you can make it for practically anyone who needs a new winter accessory. Plus, the slouchy fit will lessen the chance of hat hair!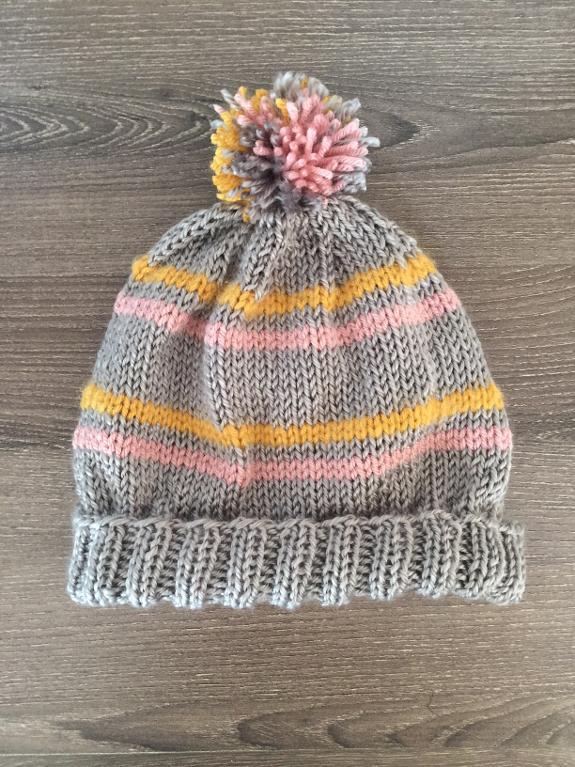 Photo via Craftsy member Eyes of Style
7. Striped Pom Pom Beanie
Sometimes you just need a nice, basic hat pattern. This is one of those patterns! There's nothing fancy or crazy here. Add the pom pom or leave it off. With all the different choices in color, you can make dozens of totally unique hats from this one pattern.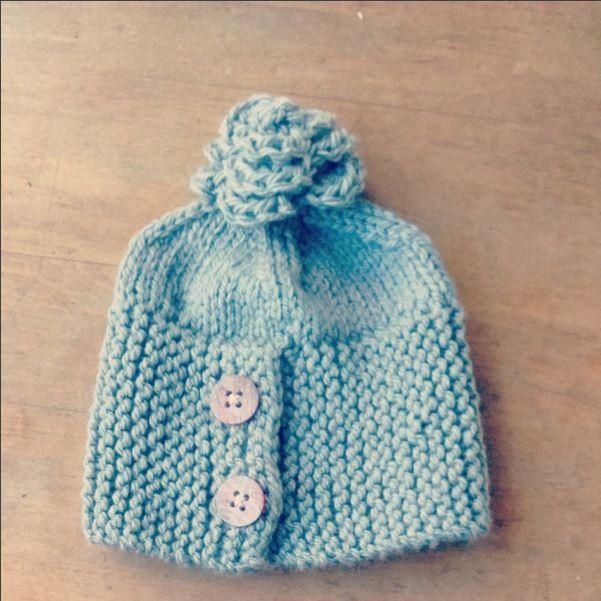 Photo via Craftsy member sneezerville
8. Portland Hat
This is the ideal hat for you if you need to practice your stockinette and garter stitch. The hat is stitches using a chunky-weight yarn so you'll finish it in just a few hours, even if you choose to stitch the embellishment on the top.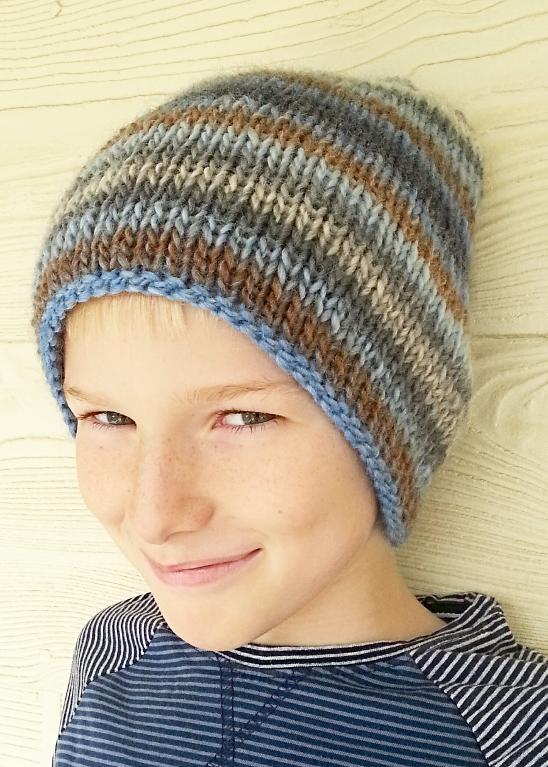 Photo via Craftsy member Alma Mahler
9. Blizzard Beanie
For knitters who want to take plain stockinette stitch just one step further, this pattern uses double stockinette. The result is a thicker, squishier stockinette stitch that is perfect for a warm winter hat. The pattern repeat is only two rows, so you'll quickly memorize it.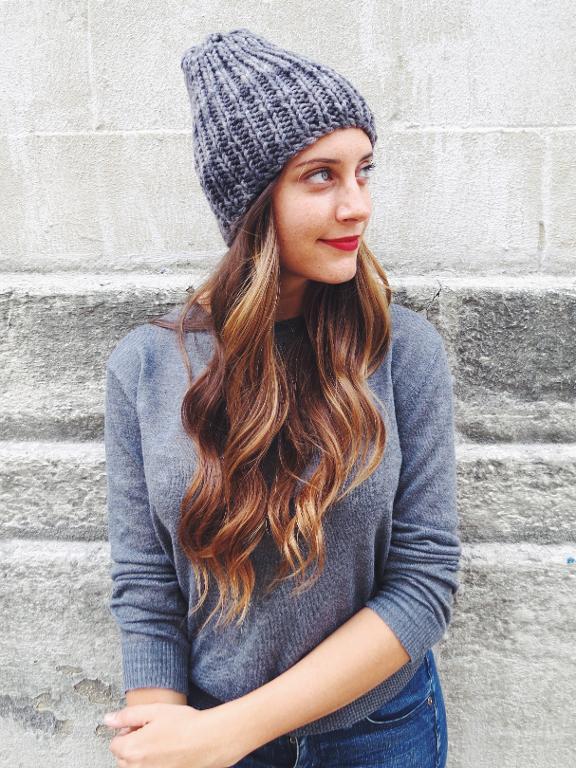 Photo via Craftsy member Alexandra Tavel
10. Le Petit Cafe Cap
Grab a skein of bulky-weight yarn and stitch up this ribbed hat that's as effortless to knit as it is to wear. This hat was inspired by the fashion of Paris, so pair it with your favorite French-inspired outfits this winter.
Tell us about your favorite knit hat! What's your favorite style and yarn for hats?