My go-to tart is one that creates a canvas to highlight the season's finest fruit offerings. You, too, will love this simple fruit tart recipe below, and the way it comes together in under five minutes. Trust me, I've had people time my cooking! Read on to learn the basics for an easy fruit tart that is sure to impress.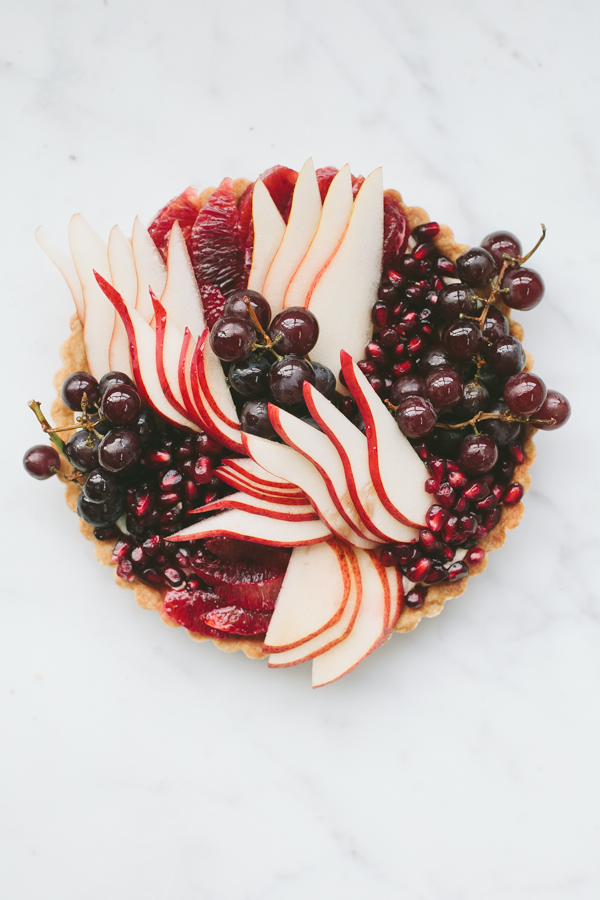 Pie vs. Tart
We all know that the heralding quality of a pie is the flakiness of its crust. Its merits are judged by the way it shatters when you bite revealing layer after layer of butter-flecked pastry. It is both tender and light while enveloping its contents that lie under the protective dome.
Conversely the crust of a tart is shallow and sturdy enough to hold its shape as the fluted edge releases from the pan. A tart crust is more closely related to a cookie than a perfect pie crust in that the butter is not worked in cold but rather is creamed with the sugar to produce a tender crumb that crumbles rather than flakes. In fact if you have a favorite sugar cookie recipe you can easily use that for your tart base.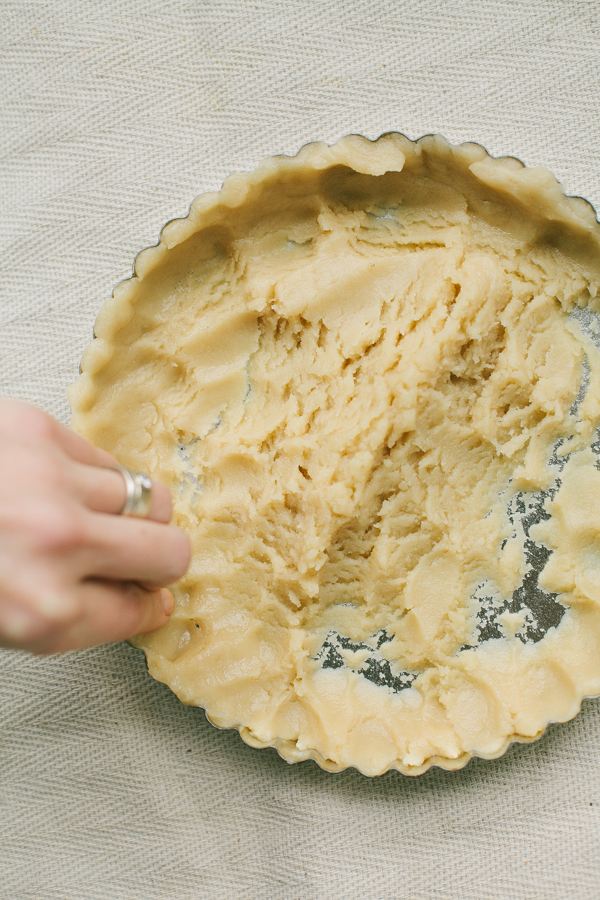 A Simple Tart
My go-to, easy fruit tart is one that creates a canvas to highlight the season's finest fruit offerings. Of course that is quite easy to do in the summer months when the branches can no longer hold its bounty but I prefer fresh fruit tarts in the winter because they are unexpected and force one to be a bit more creative as to what sits atop the crust.
This recipe is a very light adaptation from an Alice Medrich recipe, and I've made it hundreds of times with as many variations. Sometimes I'll brown the butter to give the crust a bit more warmth. Other times I'll replace some of the all-purpose flour with a nut flour. It's a very basic recipe that can easily be made gluten-free by using a standard gluten-free flour mix. I also love that this tart has no need for blind baking. Or a rolling pin, as a matter of fact. It is a simple press in dough that slides into the oven while holding its shape beautifully as it bakes.
You could fill your tart with any number of fillings. A pastry cream perhaps? Yes, that's lovely but if I'm really feeling quite lazy I'll simple sweeten up some mascarpone or even some cream cheese blended with a bit of heavy cream. If I happen to have vanilla bean on hand I'll add that as those little black flecks make anything feel fancy, not to mention the fact that they impart a deep vanilla flavor. I often use honey to sweeten the mascarpone as I find that honey pairs beautifully with fruit but you can use whatever you'd like.
What goes on top is determined by what catches my eye at the market. As I said, in the Winter one must get creative but I happen to love the little ruby pomegranate seeds tucked next to blood orange segments, thinly sliced pears and deep purple grapes.
As far as tarts go I can't imagine it getting any easier than this.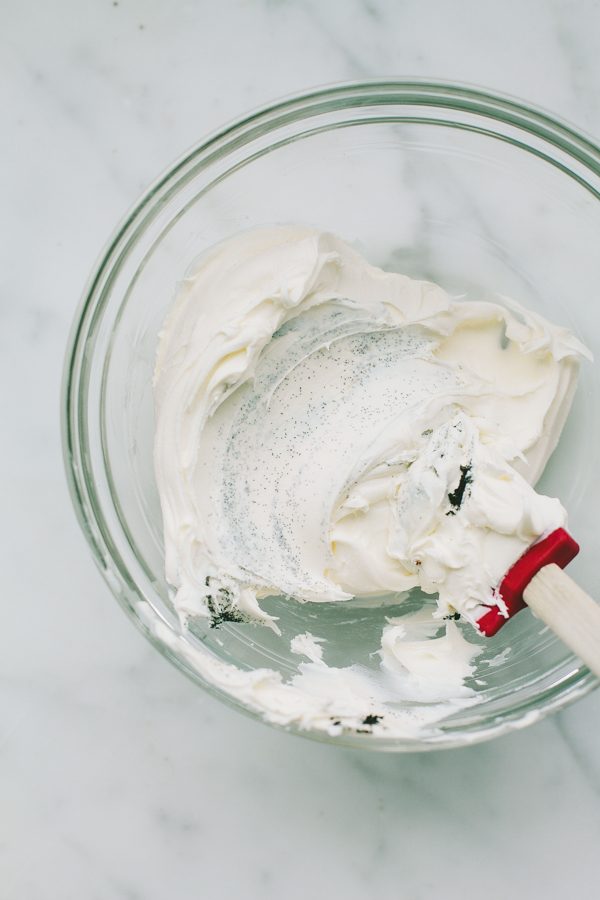 Simple Fresh Fruit Tart Recipe
Tart Dough
Adapted from Alice Medrich.
Makes 1 9-inch tart
Using the metic system for measurements? See our Metric Conversion Guide.
Ingredients:
1 stick butter, melted
1/4 cup sugar
1/2 teaspoon vanilla extract
1/4 teaspoon kosher salt
1 cup flour
Step 1:
Preheat the oven to 350•F
Step 2:
In a medium bowl stir together the melted butter, sugar and vanilla extract. Add the salt and flour and stir until just combined.
Step 3:
Press the dough into a 9-inch tart pan and bake for 25 to 30 minutes or until golden all over.
Step 4:
Remove the tart shell from the oven then let cool completely. Once cool carefully remove the outer ring of the tart mold.
Mascarpone Filling
Ingredients:
1/2 vanilla bean, seeds removed
Step 1:
Combine the Mascarpone, vanilla bean seeds and 1 tablespoon honey in a medium bowl. Stir to combine. Taste and add more honey if you'd like.
Step 2:
Refrigerate until ready to use.
Step 3:
Spread the mascarpone over the base of the cool tart shell. Top with assorted fruit such as orange segments, grapes, slices of apples or pears, kiwis, kumquats, pomegranate seeds, etc.
Step 4:
I like to finish the tart by brushing it with a bit of warm honey mixed with just a touch of water. Adds another layer of flavor and helps the tart shine.
Step 5:
Serve immediately and refrigerate any leftovers.
Learn how to make a decadent tarte aux fruit, a tarte aux poires, pâte sucrée, palmiers, Gâteau St. Honoré and more in the course French Pastry Shop Classics with renowned pastry chef Colette Christian.