Life can be busy. We don't always have time to create elaborate greeting cards or even to plan a quick one. Sometimes we don't remember that we need a card until the last moment. But don't rush to the store just yet! We have seven minimalistic, no-fuss, simple card designs with tips and tricks for creating a sweet and simple message from start to finish in just 10 minutes. Messages from the heart need not take hours!

1. Front and center
Let the sentiment be the star of the show. Use a large word die on white with vibrant color accents. To add interest and break up the space at the bottom, cut the white panel on the diagonal and then trim and adhere equally wide strips. The card is simple yet nicely balanced with a touch of dimension.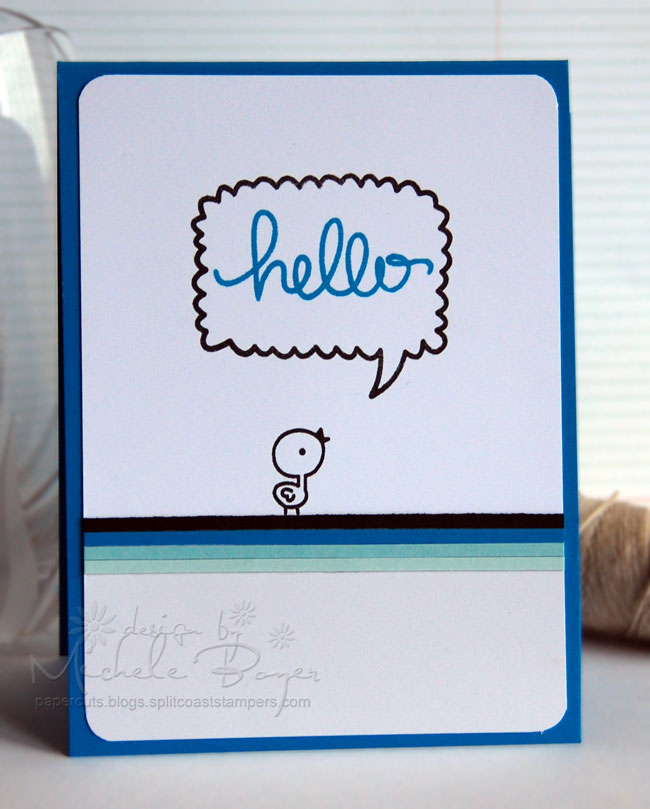 2. Speech bubble
This simple greeting is being delivered by a sweet bird perched atop thin strips of ombré blue. The black strip not only grounds the bird but complements the black speech bubble, balancing the card. Rounding the corners softens the appearance and creates a professional look.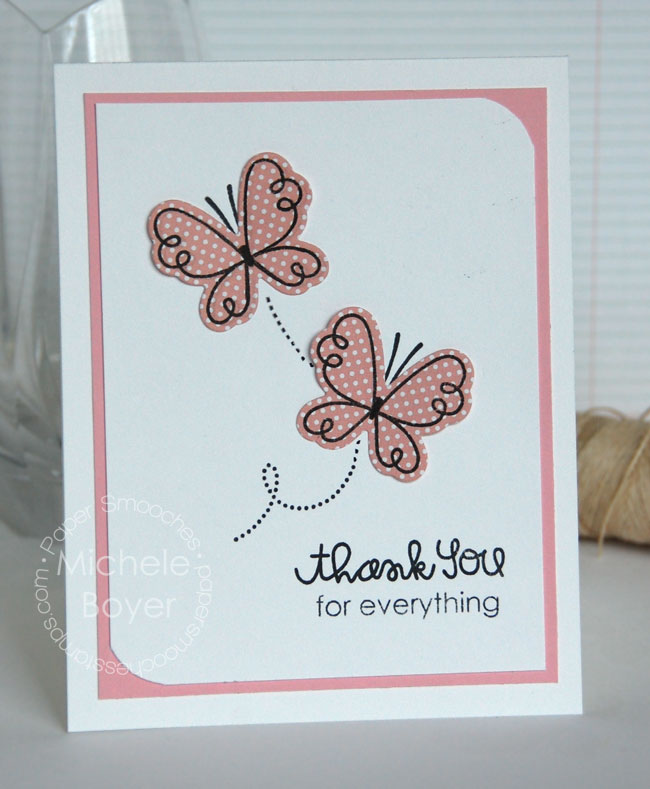 3. Patterned die-cuts
Add quick and easy interest to your greeting by die-cutting shapes from patterned paper and then stamping the outline of the image on top. To add and retain dimension after placing into an envelope, liquid glue was applied to the center of each butterfly with small foam squares tucked beneath the outside edges of each wing. Opposing rounded corners add interest to the otherwise-plain corners of the design.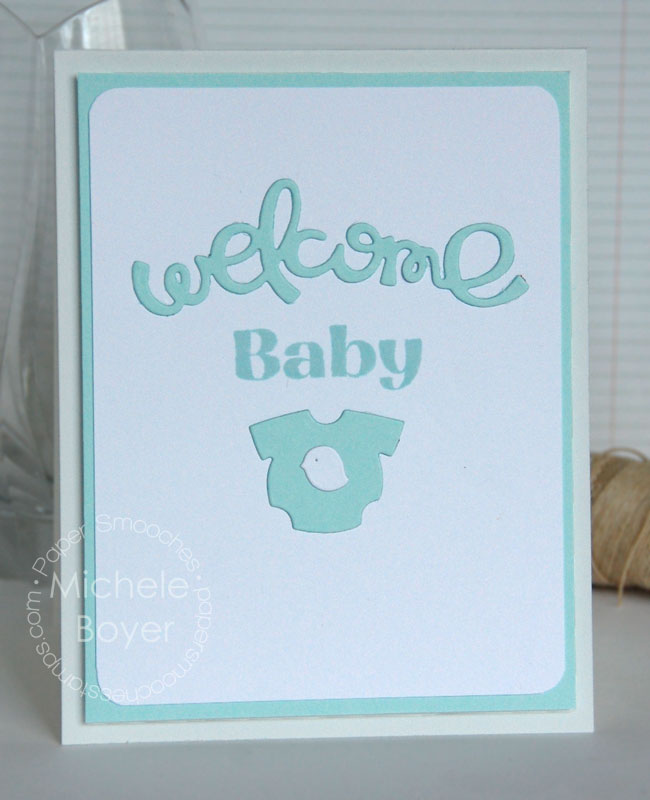 4. Die-cuts deliver
When time is really short, use die-cuts to create most, if not all, of your message. This card came together in minutes. Die-cut the greeting and onesie, stamp the word "baby," and round the corners of the focal panel. For added dimension, raise the assembled panel on foam tape.

5. Embrace the negative
As a quick and easy alternative to using die-cut shapes, take advantage of the negative spaces they leave behind. In this example, after the church was die-cut, the negative window shapes and the focal panel were raised on foam tape. To perfectly align the inside pieces, reinsert the die-cut church as a template. Once the inside pieces are in place, remove the die and save it for another quick and easy card (perhaps using idea #4, above).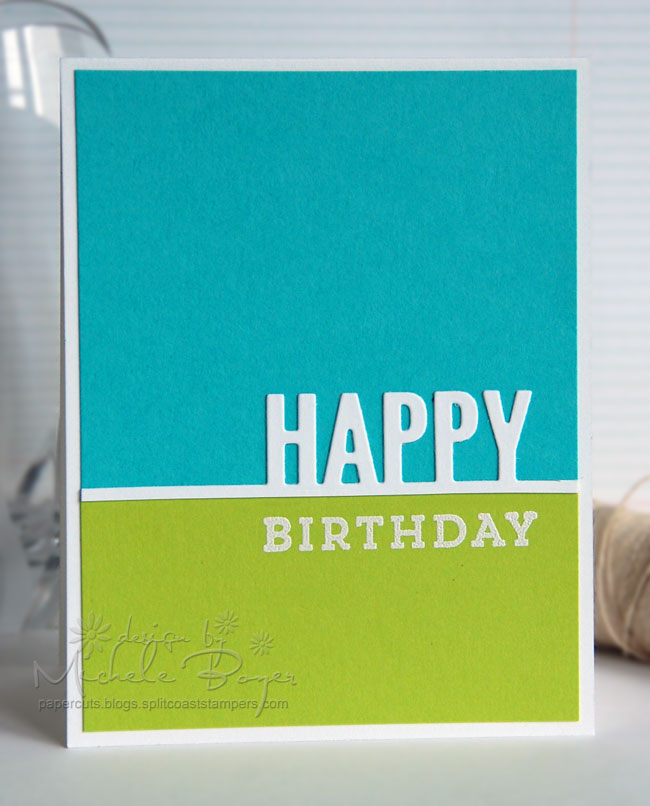 6. Simple color block 
Create a quick and easy card using two contrasting colors with white. The "HAPPY" die creates a quick partial sentiment and serves as a divider between colors. It would be just as easy to die-cut individual letters or use alphabet stickers. The word "birthday" is stamped and white embossed, but using smaller alphabet stickers would be just as fast. A small T-square or ruler is a great tool to have on hand for ensuring perfect alignment of individual letters.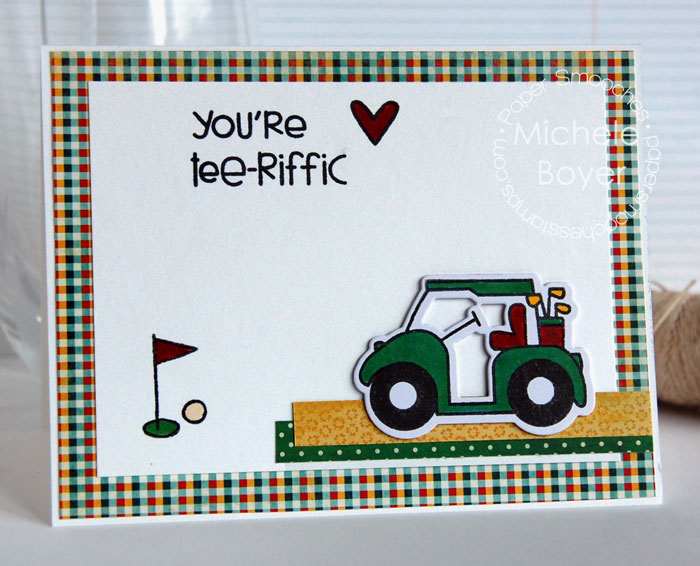 7. Quick coloring
Including a die-cut colored image on a card can still be fast and easy by choosing a simple image that requires little to no shading. Use a large block of patterned paper as a frame. On white, stamp a sentiment and one or two small coordinating images and pop up your die-cut image on foam tape.
Use Scraps for Quick Paper Crafts
Learn 6+ ways to transform leftover paper scraps into droolworthy projects.Enroll FREE Now »