Sometime back in the late 90s, shrugs had a moment and then disappeared. I hadn't thought about them much until last fall, when I fell in love with a shrug knitting pattern I spotted online. That's when I started thinking, "Wouldn't shrugs be the perfect way to stretch my summer tops right into the fall and maybe even winter?"
Short-sleeved shrug knitting patterns are great for summer, but to transition into cold weather, it's best to choose patterns with longer sleeves and cozier yarns. (Hello, alpaca and wool!)
Knit one of these cozy shrug patterns and get more out of your wardrobe!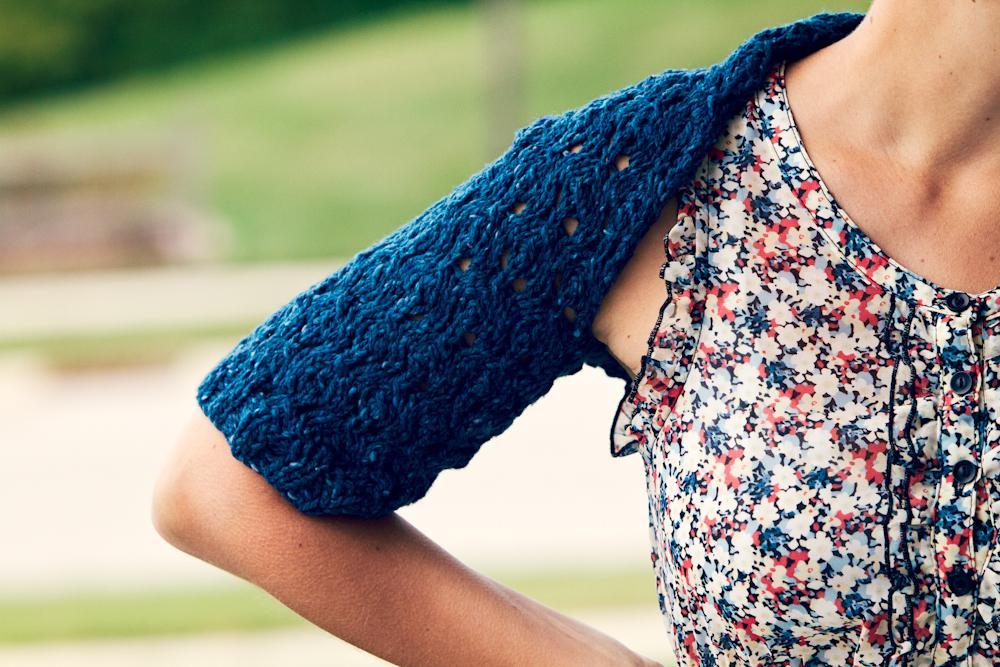 Photo via Bluprint member saragresbach
Generation Shrug
I love it when designers give us the story behind their design, and this one has a great one. Designer saragresbach designed this shrug based on one her grandmother knitted at a young age. This shrug could fit a number of occasions, whether it's paired with a dress or just with a casual tee.
Get the Generation Shrug pattern here.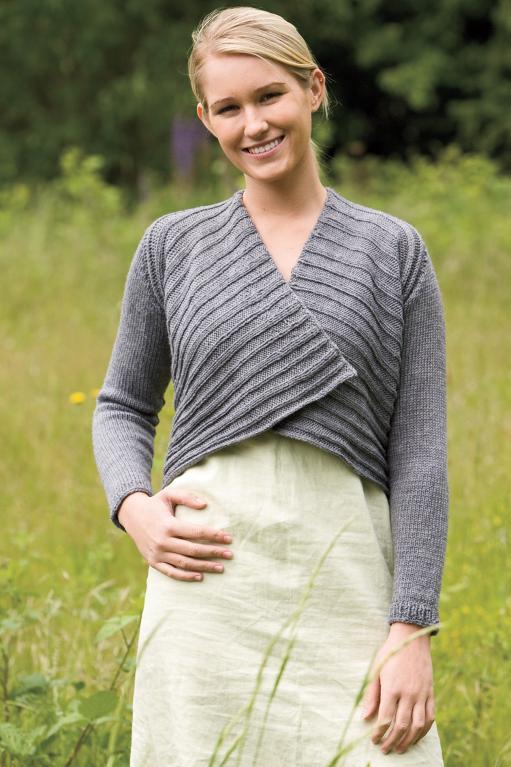 Photo via Bluprint member Tangram Knits
Rib 'N Shrug
The sleeve length of this shrug is adjustable, so you can customize — or just knit up a couple of shrugs with different sleeve lengths to be prepared for anything. You'll need to be familiar with short row shaping, though, so if you need help, enroll in Bluprint's FREE mini class Short Rows with Carol Feller. Carol will show you four different short row methods, so you can follow along and choose the one that's best for you.
Get the Rib 'N Shrug pattern here.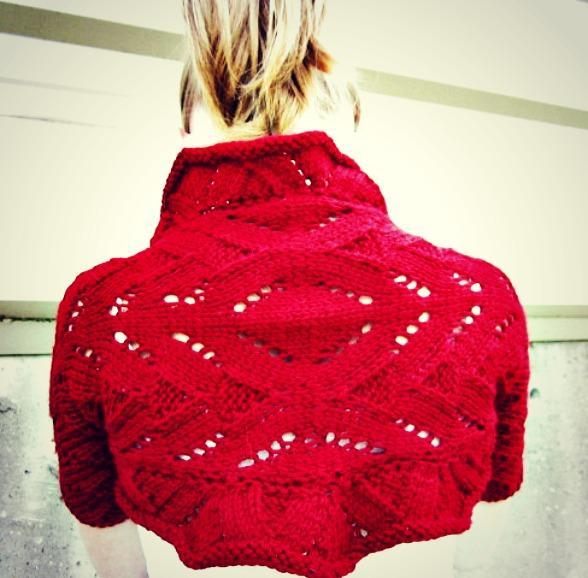 Photo via Bluprint member KIS Design
Carly's Shrug
This shrug just screams "cozy." Designer KIS Design also makes a good point about the benefit of shrugs: Some schools don't allow students to wear tank tops, so they can wear the shrug on top of the tank top to comply with school rules. Lucky for you, this shrug pattern is sized for kids and adults, so you can make one for yourself and for the kid in your life who can't go sleeveless at school.
Get the Carly's Shrug pattern here.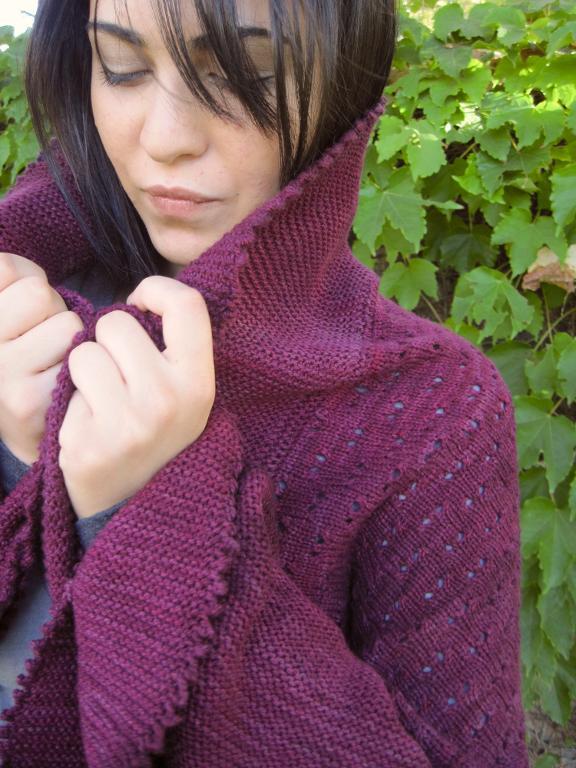 Photo via Bluprint member Grace Akhrem
Bougainvillea Lace Shrug
I love the collar on this cozy shrug. Even though it's knit in a lace pattern, it still offers plenty of warmth. Break out those size 5 needles and get ready to make a lot of yarn overs!
Ready to make this one of your very first attempts at lace knitting? Before you start, take a peek at Lace Knitting: Basics and Beyond with Eunny Jang. You'll learn beginner lace stitches that will guide you through making this shrug, plus Eunny's other gorgeous lace patterns.
Get the Bougainvillea Lace Shrug pattern here.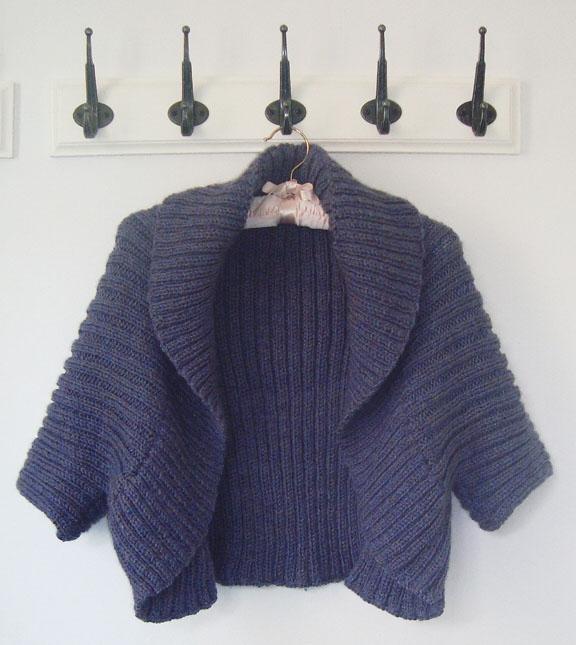 Photo via Bluprint member Design Studio
Aran Shrug
This is definitely a shrug you want to throw on over a more casual t-shirt-and-jeans outfit. The shrug is knit in one piece, so there are no fussy dealings with those sleeves or any other annoying finishing.
Get the Aran Shrug pattern here.

Photo via Bluprint member Vogue Knitting
Bias Lace Shrug
This shrug has a totally unique shape that's made even more flattering when you add beautiful textured lace to it. This shrug does have a bit of seaming for the set-in sleeves, so be prepared for a bit of finishing.