The first time I tried short row shaping, it was written into a knitting patter for me. I was very confused about what these "wrap and turn" directions would do for my knitting, but I was pleasantly surprised when I finished the short rows and discovered what happens.
I first thought short rows just meant that I was shortening the width of my project. But short row shaping actually has a lot of functions. Short rows can add soft curves, make uneven edges neater, and even add visual interest to a design. No matter what your knitting woes are, get to know sneaky short row shaping and find out how they can benefit your knitting.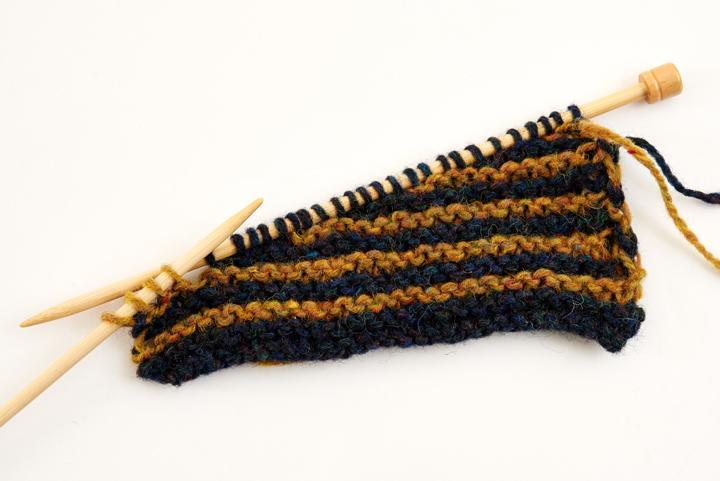 Photo via Craftsy instructor Carol Feller
What are short rows?
Short rows add rows to your knitting that don't go all the way across your work. It's kind of sneaky. You're adding these rows without increasing or decreasing stitches. Wrap your head around that: you'll be adding stitches without actually changing the stitch count.
Why use short rows?
Shaping
If you have fit issues with your sweaters, short rows are a great option because they can add soft curves where you need them. Think of it this way: if you find yourself going up a size or two in sweaters simply because you need that extra room for your bust, then you might find that other parts of the sweater, like the waist and shoulders, are hanging off you.
If you're interested in learning short rows specifically for shaping, be sure to check out Joan McGowan-Michael's Feminine Fit: Bust Shaping Techniques class. You'll learn how to adjust any ill-fitting part of your garments, from sleeves to shoulders and of course the bust.
Avoiding jagged edges
Have you ever knitted a sleeve, shoulder, or neckline that requires you to bind off stitches at the edges? You might notice that those sleeves and necklines have weird, jagged edges that look a little like a staircase. For some knitters, this makes it a little more challenging to seam that sleeve into the shoulder or add a collar to that neckline.
The solution? Short rows, of course! Short rows can be used instead of binding of those stitches, creating a nice curve on the outside of the sleeve instead of jagged edges that are a pain to seam.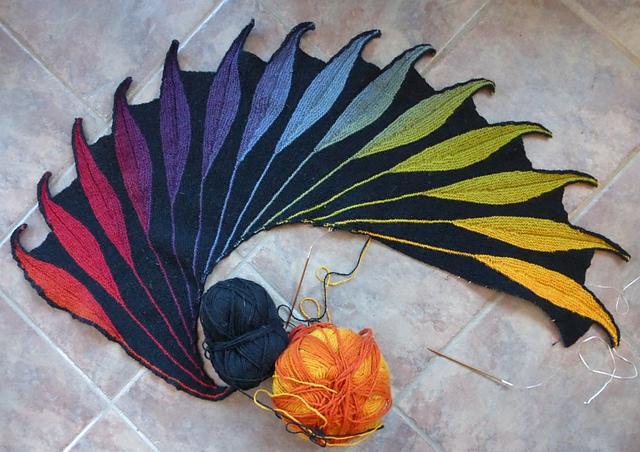 Photo via Craftsy member KatherineBG
Adding interest to your design
The Dreambird shawl pictured above uses German short rows to help shape those beautiful feathers. Many designers opt for short rows in order to play with shapes and colors that otherwise wouldn't be possible if you were just knitting back and forth.
Sock heels
Short-row sock heels are a great example of how short rows can add nice curves to your knitting. Think about how your heel curves. Short rows are added to socks to help get that nice curve in the back right where you need it most. Many sock knitters swear by short-row sock heels and don't use any other method to knit them.
Think short rows are just what you need to give your knits a better fit? Check out Carol Feller's new Essential Short Row Techniques class and you'll learn several different short row methods that will help you not just with fit issues but also with adding a bit of visual interest to even the simplest patterns!
Sign me up! »
How do you use short rows in your knitting?