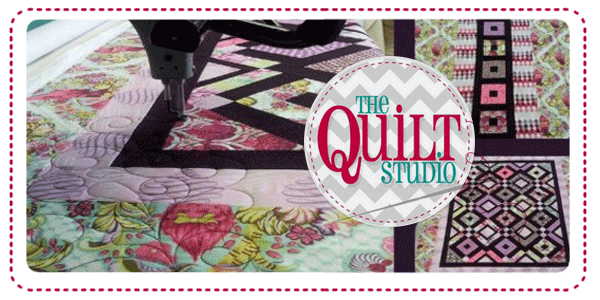 It's time for another behind-the-scenes peek at an inspirational crafting retailer we've met through Bluprint Connect. This week we got the chance to talk with The Quilt Studio owner Carol Cisar, about the challenges and triumphs of owning a quilting shop in Omaha since 2001, as well as her fun Sew Sweet Shoppe series. Established originally as a longarm quilting business, her store has now grown into a one-stop shopping center for quilt fabric, kits and patterns.
What inspired you to open your own quilting shop in Omaha?
Myself and my daughter, Michelle Boyd, had been long time quilters and were unable to find the contemporary bright colorful fabrics in the area. So we decided to open our own shop.
What was the biggest challenge to getting started?
The biggest challenge was advertising the new shop as it takes quite a while to establish quilting clientel.
What makes your shop unique?
Our shop is unique because we come up with our own fabric combinations for our samples and kits. Whereas other shops generally use what the fabric supplier has offered.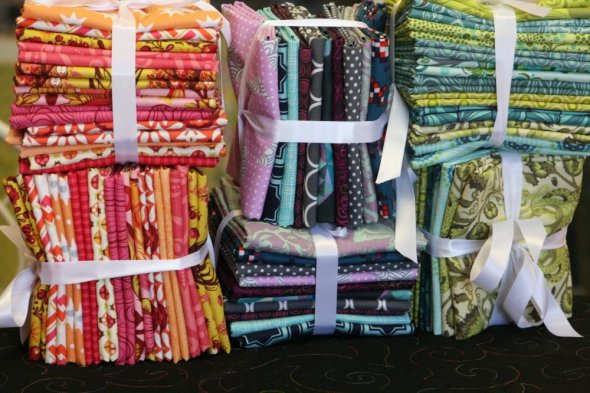 How would you describe the style of fabrics and projects in your shop?
Our style is very modern using unusual fabric combinations from top designer fabrics. Also the use of color in our shop is one of our strong points!
What have you learned about your customers that you didn't expect?
The thing I have found to be unexpected about our customers is the difficulty they have in putting color and print combinations together, which limits their ability to come up with their own style.
How is Bluprint Connect working for you?
Bluprint Connect is great for us in that we don't have room or time for classes at our shop and it is a good outlet for our customers to get the instruction and inspiration they need.
Do you have any tips for other retailers on how to get the most out of their Bluprint Connect sales?
Facebook has been good for us both in reaching new customers and referring them to blogs and Bluprint tutorials.
Will you be doing anything new in your shop this year?
This year we plan to expand our children's fabrics and enlarge our well-known designer fabric lines.

Can you tell us a bit about your Sew Sweet Shoppe event series?
Sew Sweet is a program where we introduce new products, have show and tell, refreshments, and talk about what is new in the industry.
Any advice for aspiring or current quilters?
I would encourage new or current quilters to search the Internet for blogs, images of others' works, classes such as Bluprint's and other inspirational avenues for stepping outside of the box.
Share with us what you love about The Quilt Studio!
Be sure not to miss our previously featured stores Shop Spotlight: CityCraft, Shop Spotlight: Quilting on the Square, Shop Spotlight: Sweet Home Quilt Co, and Shop Spotlight: Rosebud's Cottage. Come on back Wednesday, May 22nd to discover another great local crafting retailer!
With Bluprint Connect, our new partnership program, you can purchase Bluprint classes through your local independent brick and mortar retailer and directly support them in doing so. Plus, you'll get a coupon back to that shop to get your class supplies, so it's a win-win for all! If you're a shop owner or would like to see your local shop participate in Bluprint Connect, email connect(at)craftsy(dot)com.