These shoes were not made for walking…they were made for eating!
This may be hard to believe in some cases, as some of the following shoe-inspired cakes are so realistic, but rest assured, they're all edible. Ranging from high fashion heels to pumped up kicks, these cakes are all equally inspiring cake decorating projects!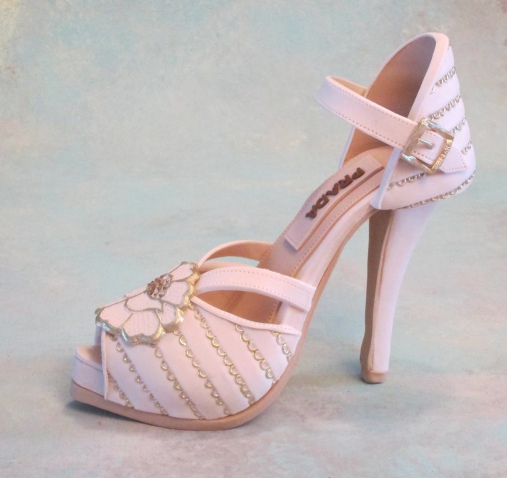 Photo via Bluprint member irezoagli1150229
Amazing shoes:
The shoe cake toppers created by Bluprint member irezoagli1150229 practically warrant a post of their own. In general, the materials used include a skeleton of wire, and a body made from fondant, gum paste, edible glue and color. And of course sparkly bits or brooches–but those are not edible! Examples include a sparkly, spike-heeled sandal, a fashion-forward, bold red number with a houndstooth heel, and a bold blue pump featuring feather-like detail.
And impressive as they are alone, they're even more delightful atop a cake. Absolutely stunning work!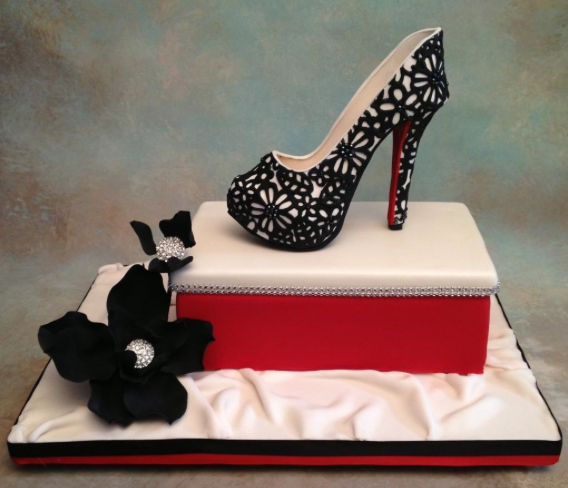 Pretty and preppy cake:
Made for a charity event, this high-fashion cake is decadent chocolate on the inside, and prettily primped with colored fondant to form a staggered gradient on the base, and pretty polka dots on the top layer. The focal point, though, is the shoe, which features a ruffle at the base and heel and a pretty pearl pattern.

Photo via Bluprint member Chef Sam
Ruby slippers cake:
Some shoes are more famous than others. For instance, the ruby slippers from the Wizard of Oz! Starting with a shoe pattern made from a chocolate mold, these pretty shoes were then brushed all over with edible luster and let to dry, making for a pretty and extremely recognizable iconic shoe design. They're certainly ready for a yellow brick road fashion runway!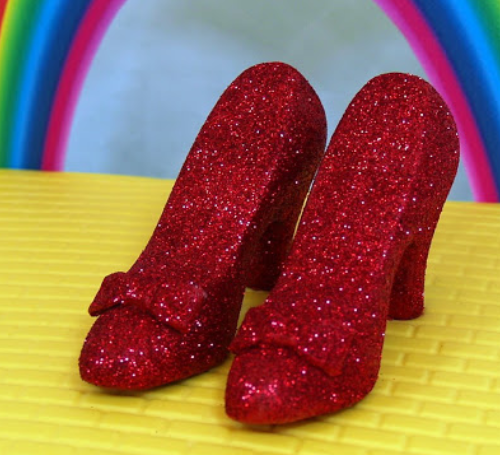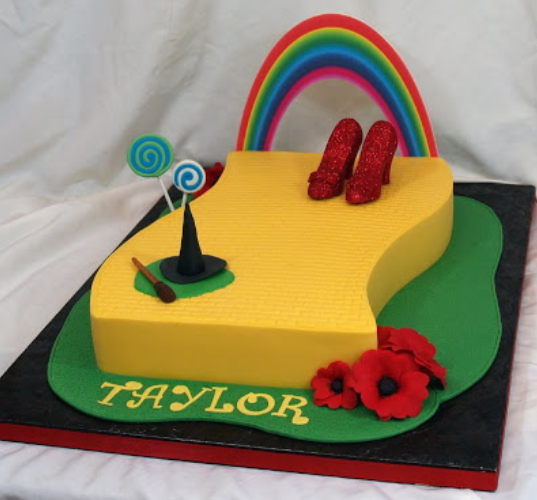 Photos via SugarEd Lagniappe
Converse sneaker cake:
Who says shoe-themed cakes are just for women? Both boy and girl teenagers would love a cake like this, decorated to look like a too-cool-for-school Chuck Taylor Converse sneaker! Featuring delicate gum paste and fondant work, this cake looks almost too realistic to eat.

Photo via The Royal Bakery
Adidas sneaker cake:
Another classic sneaker that's sure to please? The old-school Adidas kicks, delivered in sweet cake form. This beauty was made by Pink Cake Box, and features fondant details such as the signature ric-rac stripes along the sides, and a clever shoe box which also maximizes the amount of cake available to eat!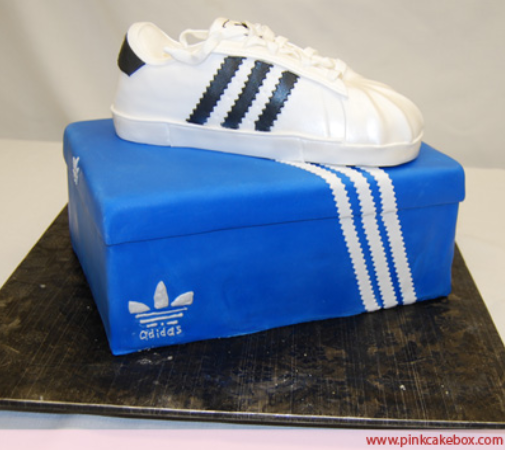 Photo via Pink Cake Box
Cowboy boot cake:
Yee-haw! You might be tempted to slip into these boots and jump on a horse. But grab a fork, rather than a lasso, because these boots are good enough to eat! Fashioned from fondant and gum paste, this cowboy boot cake has a great "aged" look owing to hand painting in sepia tones atop perforations which resemble delicate stitching.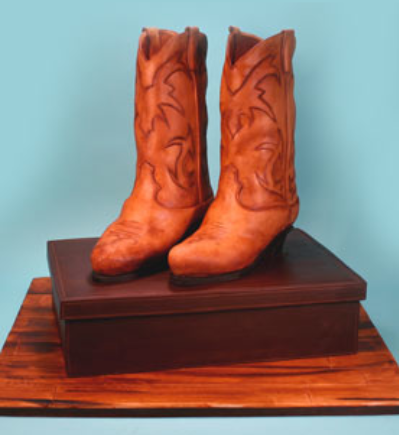 Photo via Confetti Cakes
Pink slippers cake:
Is comfy footwear more your style? For a cake that channels relaxation time, try a fluffy slipper cake. Made using a multi-opening tip, the piped pink icing looks like fuzzy slippers, with piped borders to resemble the piping around the bottom of a slipper. Cute, fun, and a great icing to cake ratio!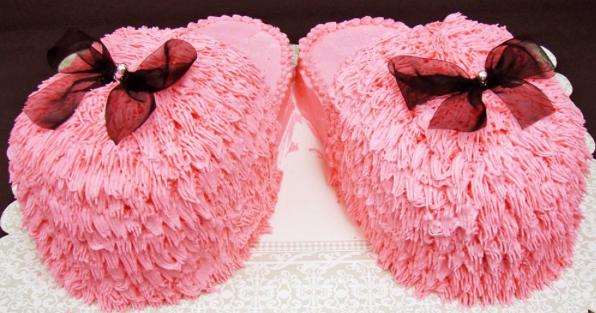 Photo via Cookies Fresco
Shoe cakes are fun, whimsical, and totally sweet! So run, don't walk, to the grocery store and cake decorating supply store to load up on gear to make your own sweet shoe-themed cake.
Loving these shoe cakes? Be sure to come back to the Bluprint blog tomorrow, when we'll show you how to make gum paste shoes that are sure to dress up your cakes!