From time to time, crochet patterns go viral. But one shawl pattern — the Virus Shawl — has stayed perpetually popular for a few years. The openwork shawl uses simple stitches to create a beautiful repeating pattern of broad shells or fans. The terrific design has inspired several variations, giving you endless options to create your own shell stitch shawl.
If you like the Virus Shawl, we bet you'll like these ones, too!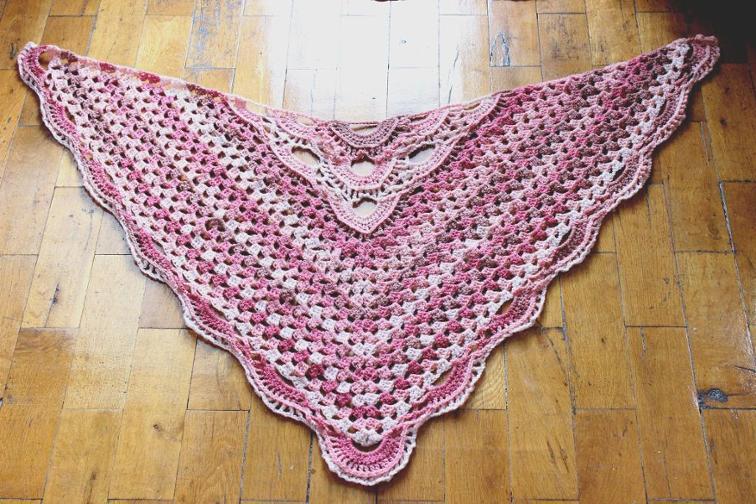 Photo via Bluprint member Beauty Crochet Pattern
1. Triangle Shawl
The original Virus Shawl is a triangular crochet shawl pattern, one of several crochet shawl shape options. This shawl uses the same construction, beginning with a design similar to the Virus Shawl, moving into a classic granny stitch, and wrapping up with a layered edging.
Get the Pattern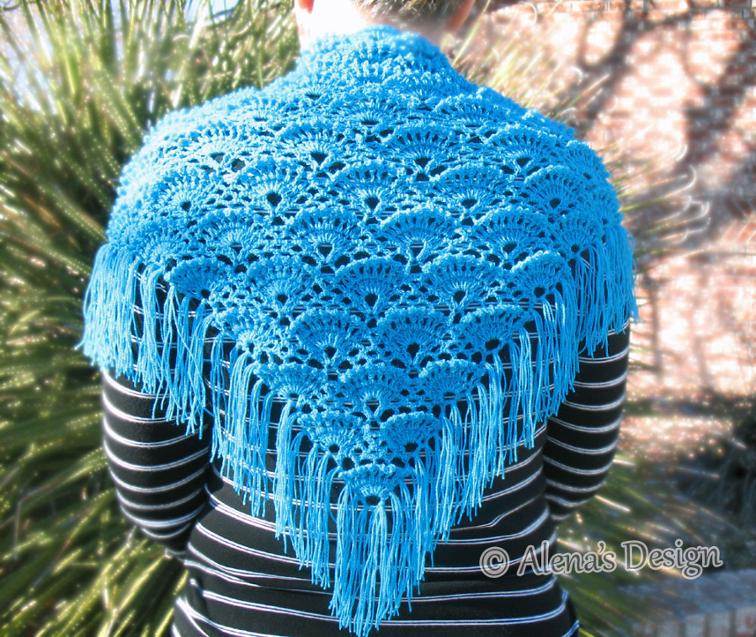 Photo via Bluprint member AlenasDesign
2. Triangle Lace Shawl
This triangle crochet pattern uses basic crochet stitches to create crochet shells that build atop one another. Although the shells themselves differ in shape from the Virus Shawl shells, the effect is very similar.
Get the Pattern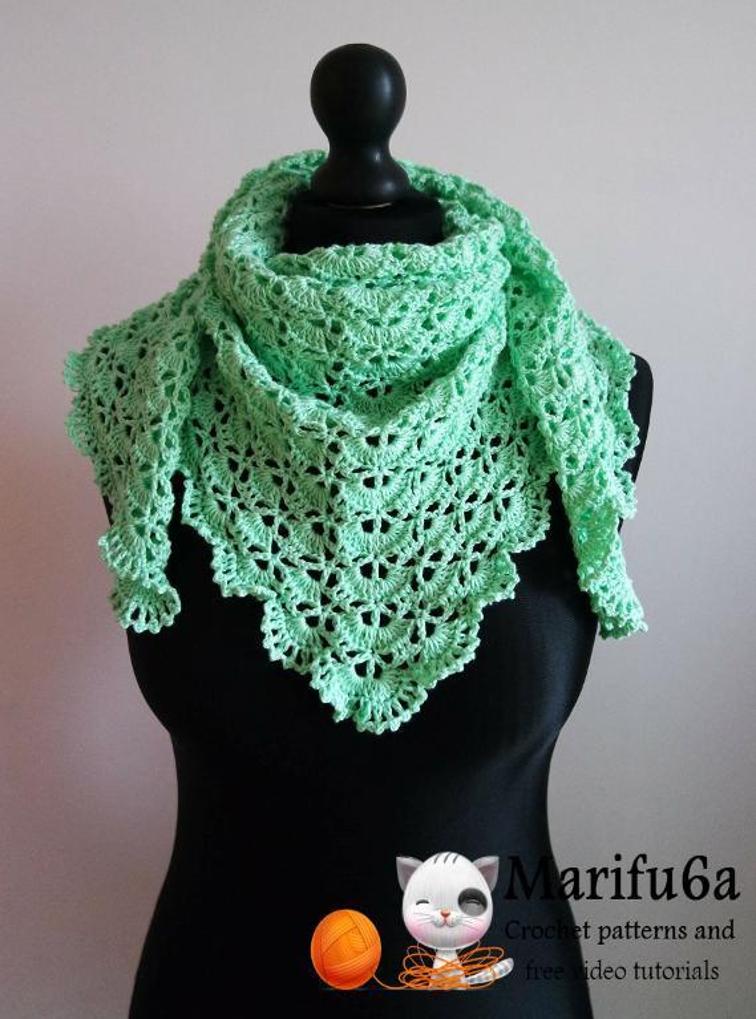 Photo via Bluprint member Marifu6a
3. Spring Triangle Wrap
This triangle crochet wrap is similarly built from basic stitches to create shells that cascade across one another in a repeating pattern. This pattern includes detailed, row-by-row instructions with tutorial-style details, allowing even the beginner to learn how to create this crochet shawl.
Get the Pattern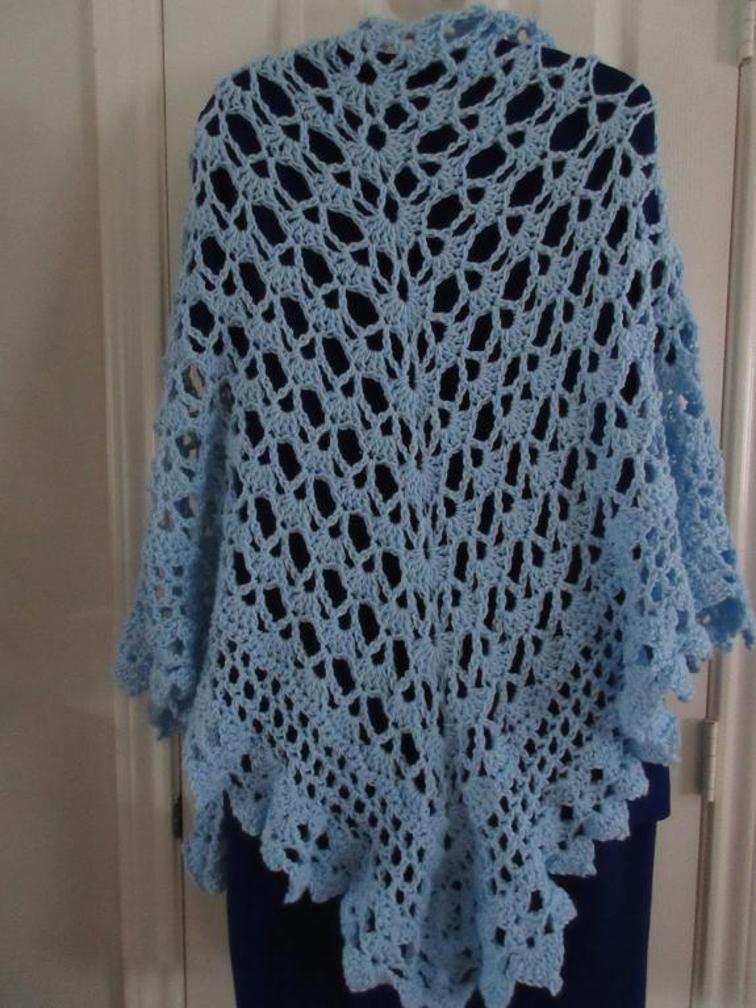 Photo via Bluprint member Harrietta's Bluprint Store
4. Sea Shells Shawl
The Sea Shells shawls is truly beginner friendly, worked using only chain stitches and double crochet stitches (with a reverse single crochet edging). Because the openwork shawl is worked in a heavier yarn, it's useful throughout many seasons.
Get the Pattern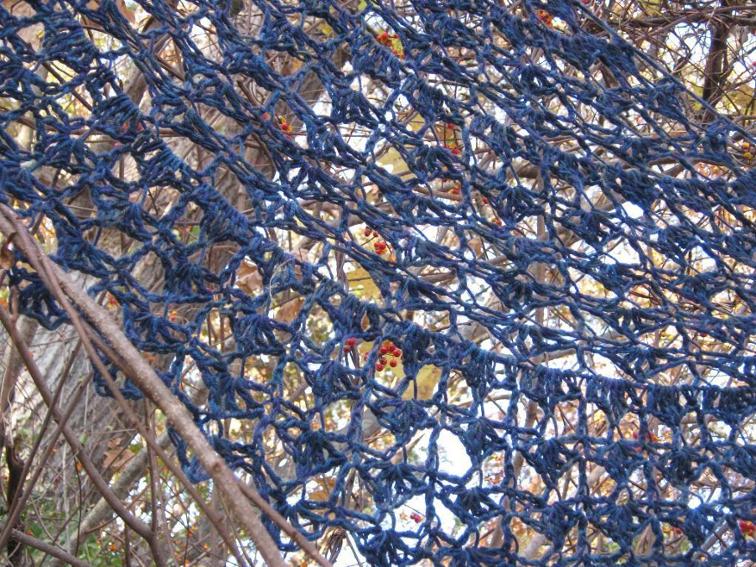 Photo via Bluprint member Anastacia Knits Designs
5. Shells and Chains Half Circle Shawl
While this half-circle shawl is different from the triangle-shaped Virus Shawl, you'll also spot a few key similarities. It uses single and double crochet stitches to create repeating shells, for example. This easy pattern can be ended after any row, allowing for super simple sizing.
Get the Pattern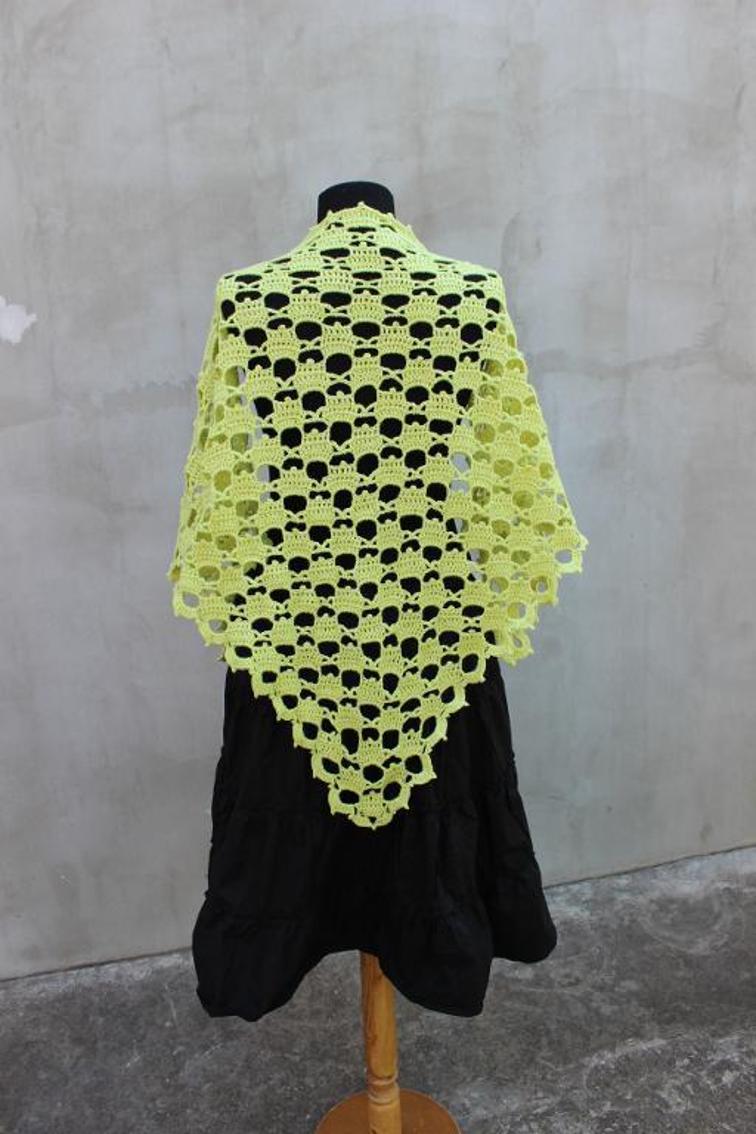 Photo via Bluprint member wwwika
6. Triangle Green Shawl
The basic crochet stitches are used in a different way in this triangle shawl, creating a more unique pattern. But it's still an openwork design worked in a repeating fashion to create a shawl that really makes a statement.
Get the Pattern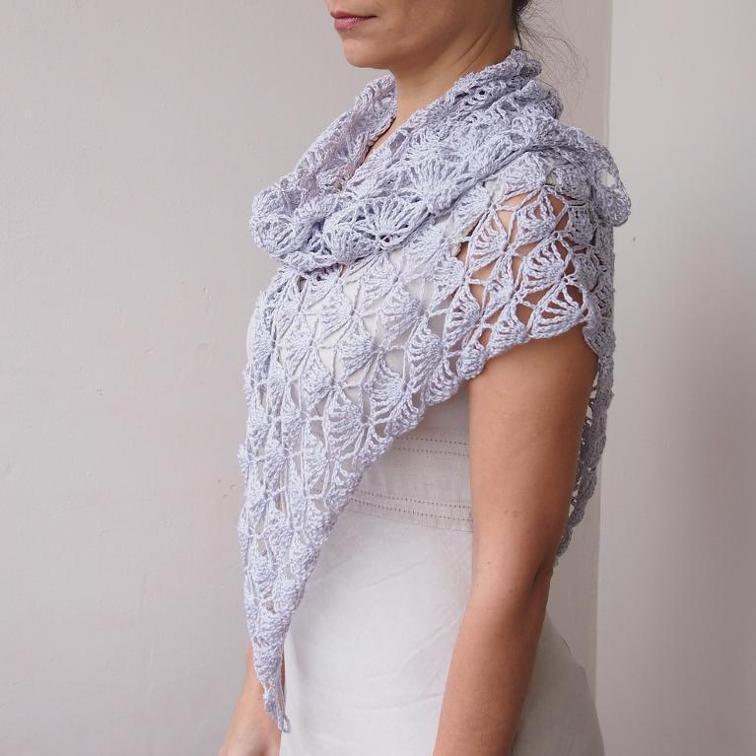 Photo via Bluprint member byaccessorise
7. Fairy Lace Triangle Shawl
Isn't it amazing how many different styles of crochet shells are out there? This triangular shawl is worked in fingering weight yarn for a lacy, lightweight style enhanced by the open nature of the shells.
Get the Pattern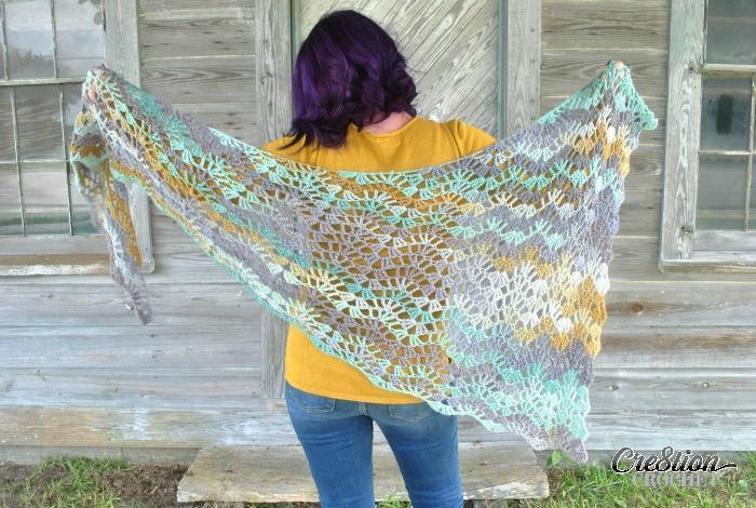 Photo via Bluprint member Cre8tion Crochet
8. Calypso Shawl
The stripes across this crochet shawl create a design that looks a bit like a chevron shape but also a bit like very broad open shell stitches. A different construction results in an asymmetrical triangle.
Get the Pattern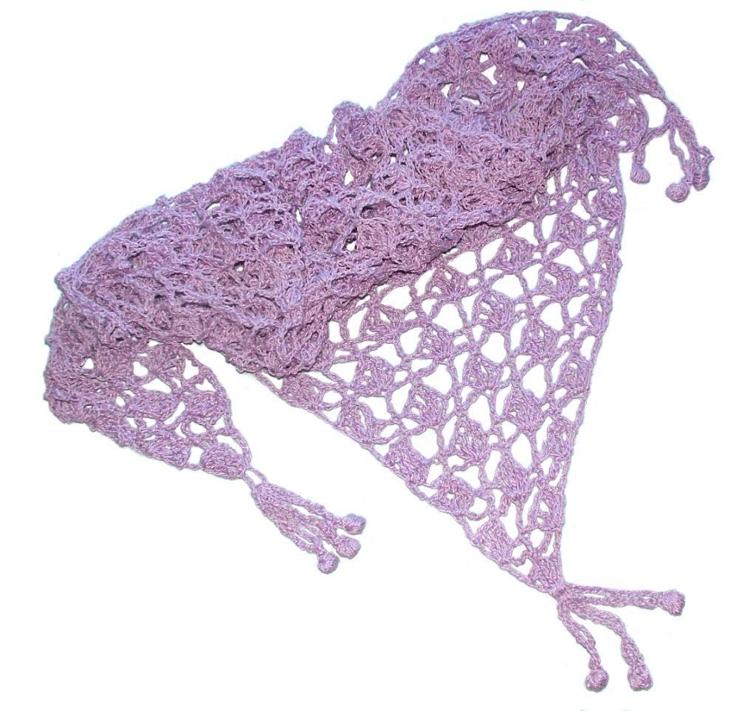 Photo via Bluprint member Renate Kirkpatrick Designs
9. Crochet Fan Lace Shawl
This fan lace shawl uses single and double crochet stitches (like the Virus Shawl) as well as two taller stitch for a lacy, open design. The designer also uses unique fringe tassels, with instructions to construct them in her pattern. The pattern is written in both U.S. and U.K. crochet terms, with diagrams and drawings to supplement the written instructions.
Get the Pattern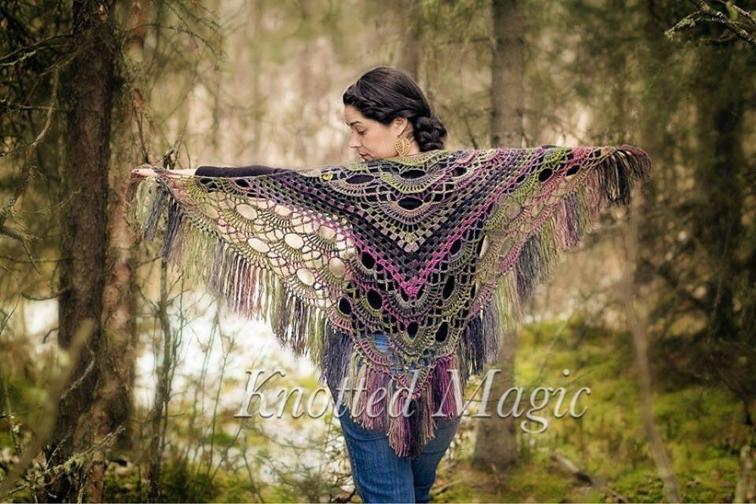 Photo via Bluprint member Knotted Magic
10. Knotted Magic Shawl
Made of granny and shell stitches with fringe on the end, this shawl will surely turn heads. The granny stitches sit inside the center of the shells, and the entire thing is edged in fringe. The designer also sells another openwork triangle shawl pattern that she's cheekily named the Anti Virus Shawl.