Turmeric is a trendy ingredient right now, but it's not common in your everyday pantry. Though this spice is mostly found in savory dishes, it can be used for sweet ones as well! Today, I want to inspired you to bake with it in a delicious cake called sfouf.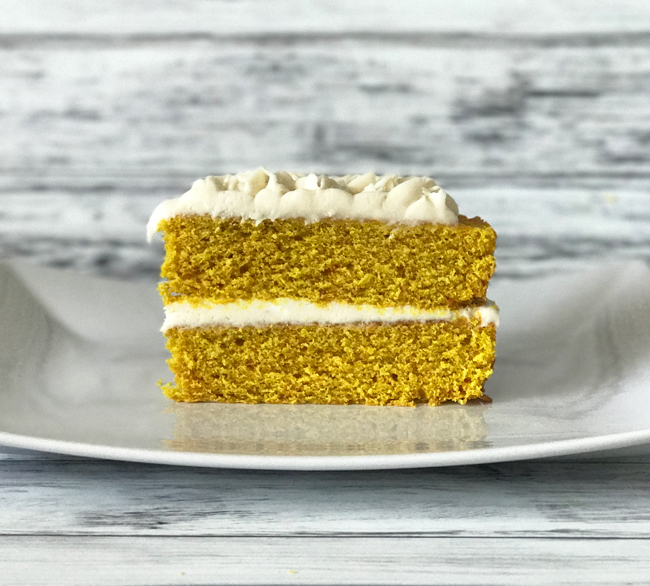 What is sfouf?
Sfouf is a Lebanese cake that's made with semolina flour and turmeric. I've created my own version that is a bit sweeter, moist and holds up to the title of "cake."
What is turmeric?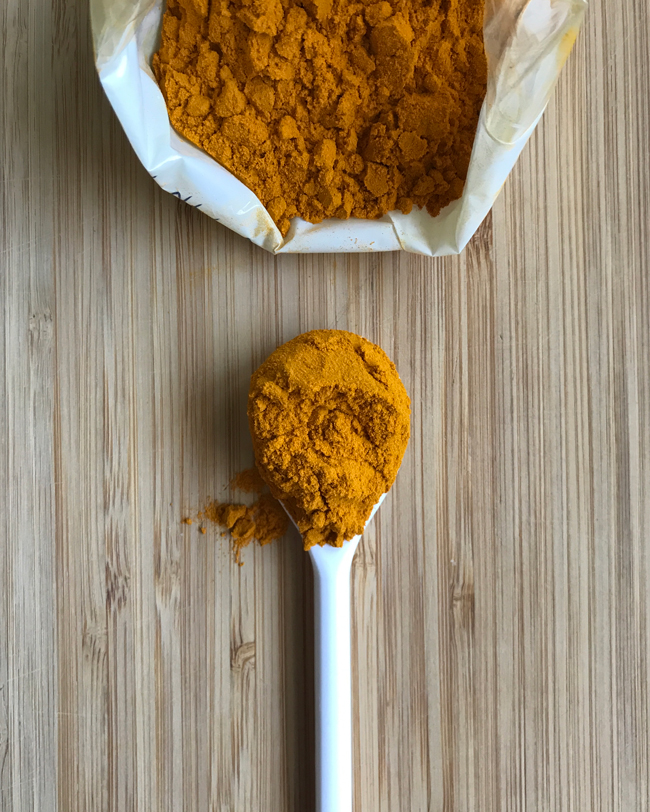 Turmeric is an Asian spice that typically comes in a dry, powder form. Turmeric, a cousin of ginger, is a root that's then ground up. It's golden in color, which lends a beautiful hue to sweet and savory dishes.
I like to say it's a warm spice, like cinnamon or ginger, though turmeric's flavor is mild and not sharp like cinnamon or ginger. It's definitely great in cake!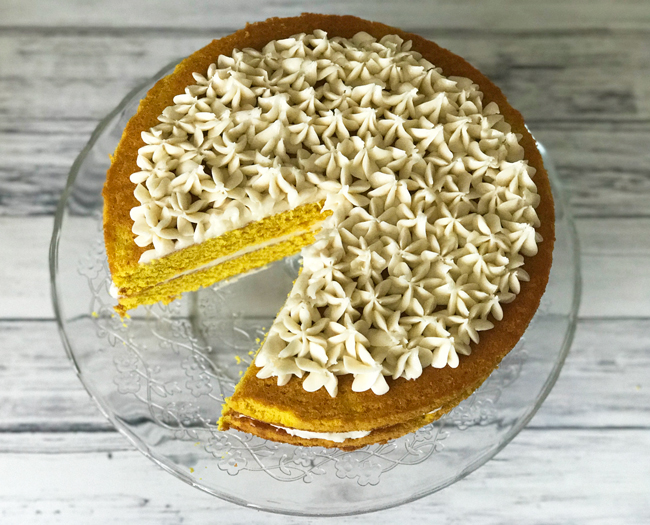 Sfouf turmeric cake recipe
Makes two 8" or 9" cakes
Ingredients:
2½ cups all-purpose flour
4 teaspoons turmeric
2 teaspoons baking powder
½ teaspoon salt
2 cups sugar
¾ cup unsalted butter
3 eggs
1 teaspoon rosewater
½ teaspoon vanilla extract
1 cup coconut milk (full fat)
Step 1:
Preheat your oven to 350 F. Line the bottoms of two 8″ or 9″ round pans with parchment paper and grease the sides. I used two 9″ springform pans.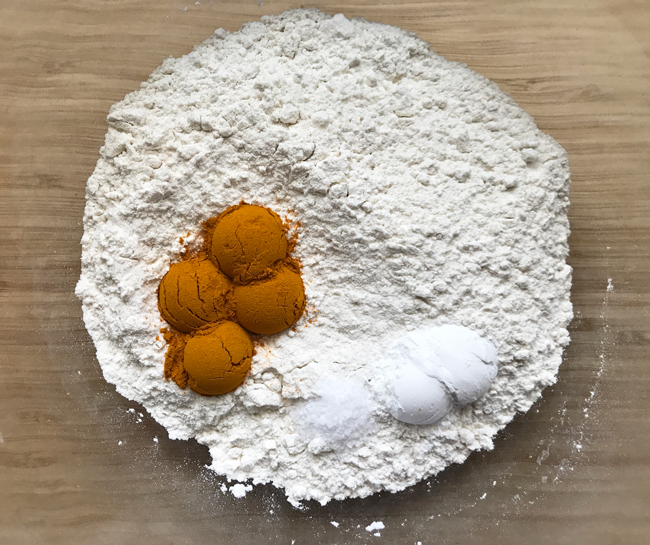 In a bowl, whisk together flour, turmeric, baking powder and salt. Set aside for now.
Step 2:
In the bowl of a stand mixer fitted with the paddle attachment, cream the sugar and butter until fluffy. Add one egg at a time, mixing between each addition, until light and fluffy.
Add the rosewater and vanilla extract and beat until combined. The rosewater adds an authentic, floral note to this cake. Vanilla extract (1 teaspoon) can be substituted for the rosewater if you can't find it in your area.
Step 3:
Add half of the flour mixture and beat until combined. Add coconut milk and beat again, scraping the sides and bottom as necessary. Add the remaining flour mixture and beat until thoroughly combined.
Step 4: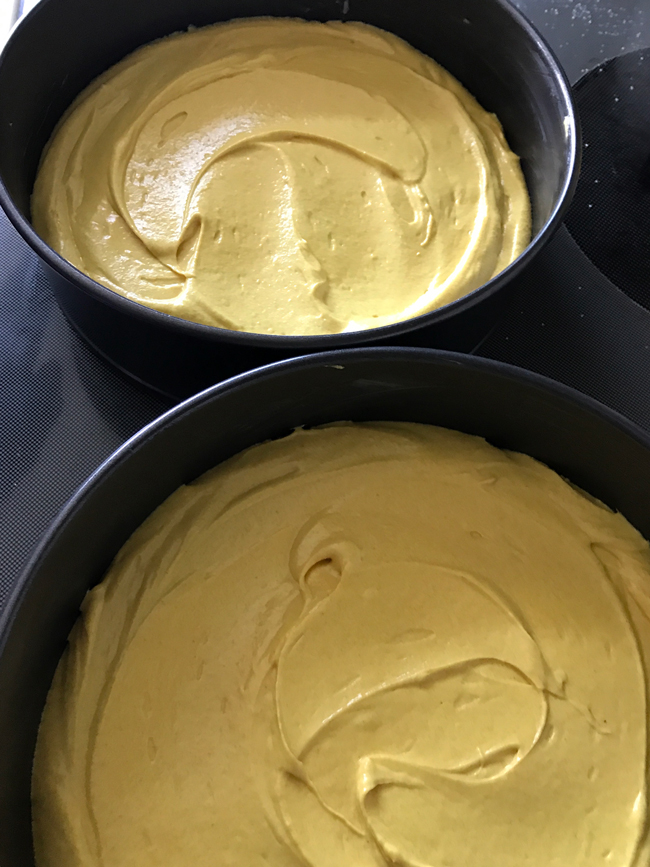 Divide batter into prepared pans. Bake for 30-35 minutes or until a cake tester comes out clean. Place on a rack to cool completely. Once the cakes have completely cooled, the cake can be refrigerated until it's ready to be assembled.
Honey buttercream recipe
Ingredients:
1 cup (2 sticks) unsalted butter, at room temperature
½ cup creamed or spun honey (regular honey may be used)
4 cups powdered sugar
1 tablespoon heavy cream
Step 1: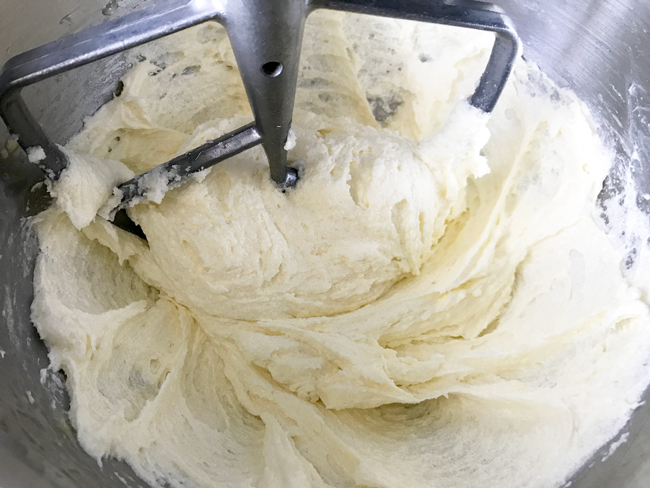 Beat butter and honey until nice and fluffy. I prefer to use "creamed honey," sometimes referred to as "spun honey," because the texture is stiffer than regular honey. The difference between the two is strictly texture. Creamed honey has already been heated and crystallized and looks like it's been whipped. Regular honey can absolutely be used, too.
Step 2:
Add one cup of powdered sugar and beat on medium high for 2-3 minutes. Continue to add one cup at a time and beat between each addition.
Step 3:
Add one teaspoon at a time of heavy cream until you reach the desired consistency.
Assembling the cake
Step 1:
Use a serrated knife to level the cake if the top is not flat. I always put the top side down onto the cake plate.
Step 2: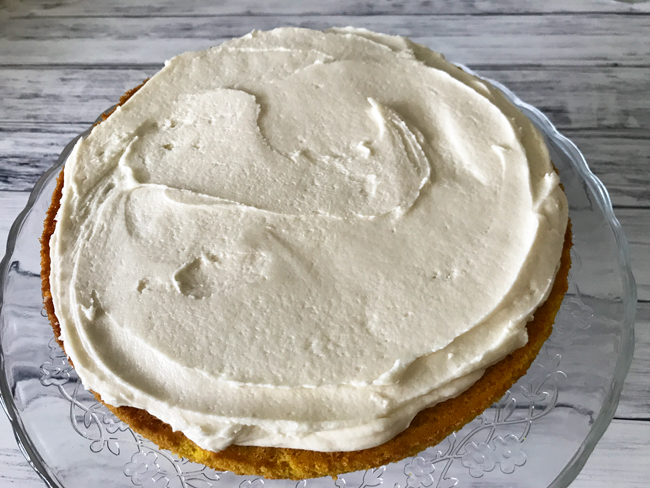 Using an offset spatula or piping bag, spread buttercream over the top, taking care not to come too close to the edge of the cake. When you place the second layer over the top, the buttercream filling will move toward the edge.
Step 3: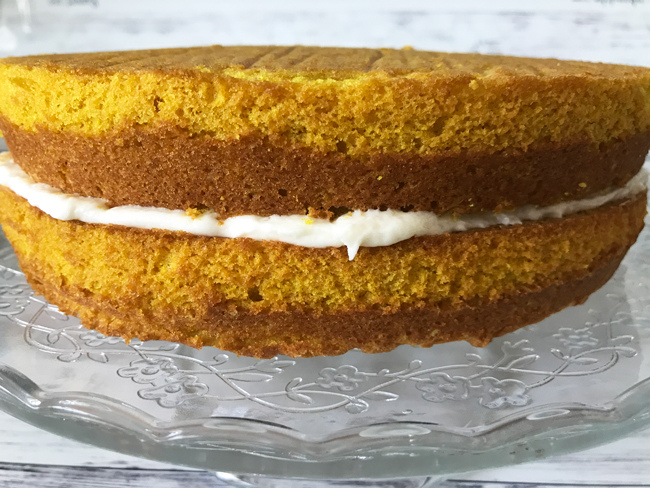 Place the second layer on top, inverted like the first layer so you get a nice flat top.
Step 4: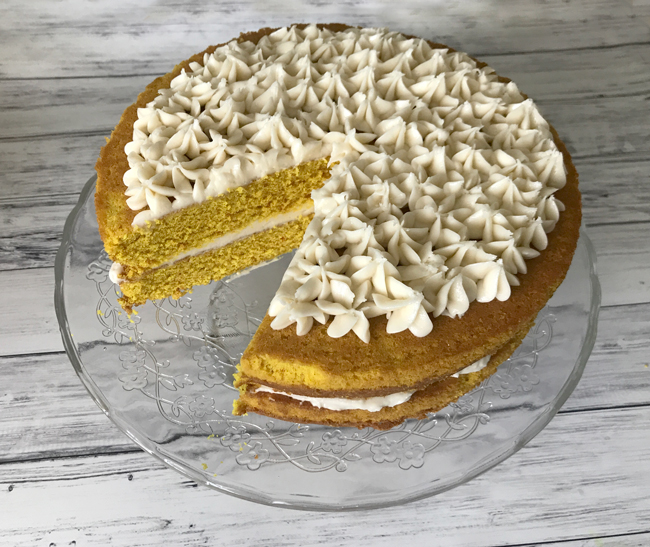 Place the remaining buttercream into a piping bag fitted with a closed star tip. Pipe stars all over the top (or choose another easy piping design.
Enjoy! Let us know in the comments below for what occasion you'll make this cake.
No Comments