Do you have a stash of ribbon and need some ideas on how to use it? Ribbon can be added to so many sewing projects, from garments to bags to home dec items, and of course no piece of lingerie is complete without some ribbon.
Put your stash to good use with these creative ideas for sewing with ribbon.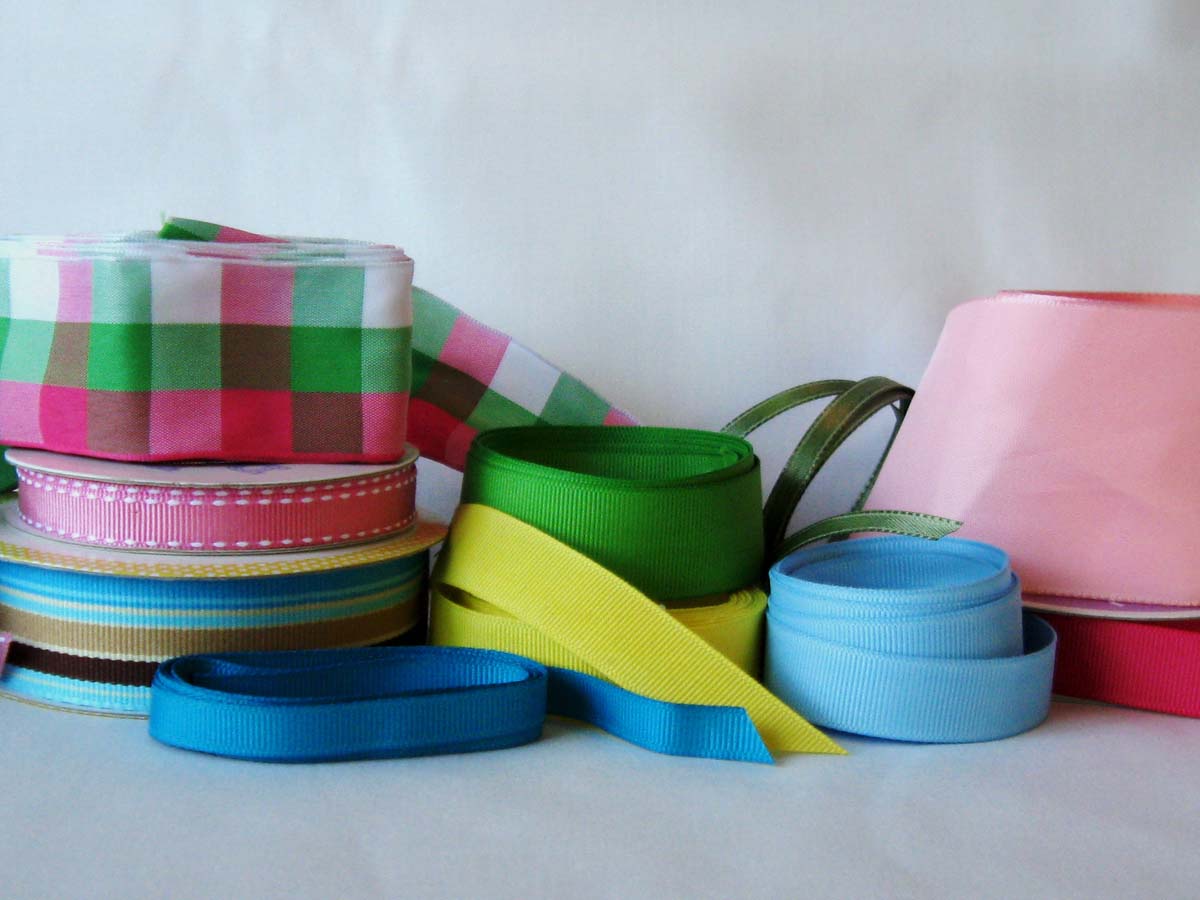 First, consider what type of ribbon you have before incorporating into a sewing project.
Some popular types of ribbon are grosgrain, petersham, satin, silk, embroidered, velvet and even printed or striped ribbon. Depending on the project, different types of ribbon work for different applications. 
A very popular use for ribbon is as an accent or trim on a garment. Some planning is best here, as you need to evaluate whether the trim will be used on straight lines or need to go around any curves. While grosgrain ribbon and petersham ribbon may look similar they have different properties.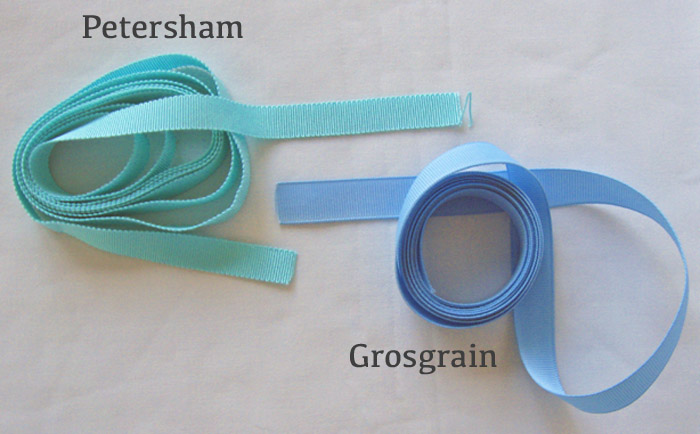 Both of these types of ribbon have distinctive ridge design that is a result of the weaving of the ribbon, however grosgrain has a noticeable edge and is fairly stiff. It does not stretch at all so it is perfect for use in a waist stay, or along the edge of a bag. Petersham ribbon is woven in a different manner, creating a similar ridge pattern however the edge is not fixed, it has a tiny scallop along each edge, which means it has pliability and can be molded around curves where grosgrain can't.
Whichever fiber your ribbon is made from, think about preshrinking before you sew it on or in any garment. Grosgrain ribbon is easy to find in most sewing or craft stores however petersham is likely found stores that stock a bigger variety of notions and supplies.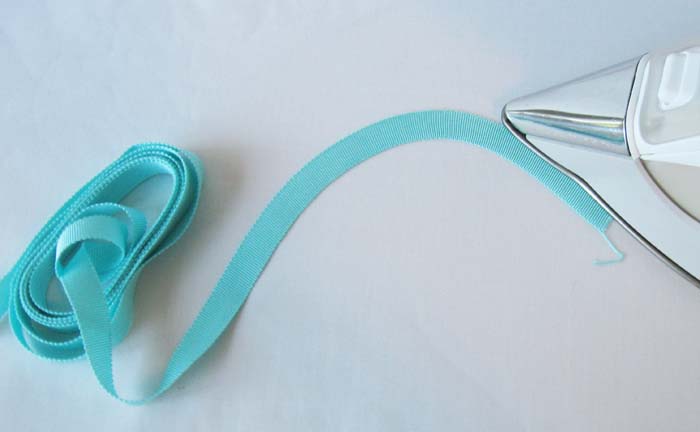 Most ribbons can be ironed and take pressing quite well. Petersham ribbon can be molded and curved with a light steam press. This makes it possible to place ribbon around collars, necklines and armholes.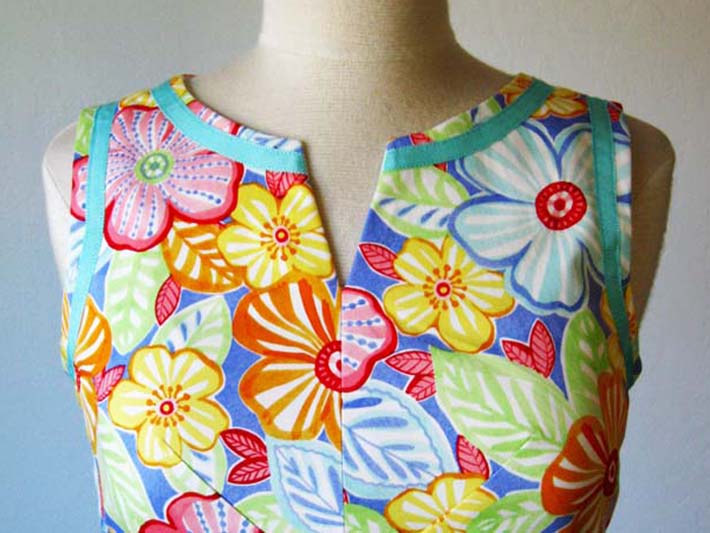 Here are some other ideas for using ribbon.
1. Ribbon sash tie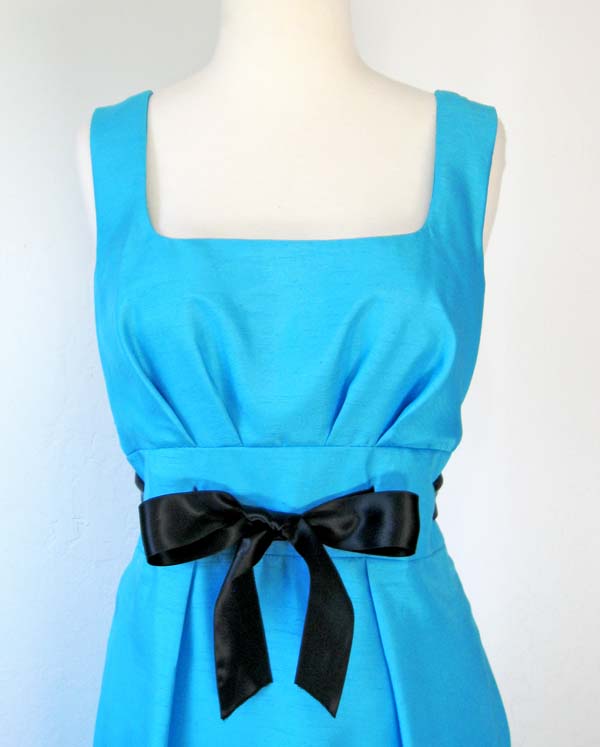 A wide ribbon makes a great sash and is perfect for incorporating another color into an outfit. You can even braid multiple colors of ribbon to bring in more colors or just create texture.
2. Accent on a button band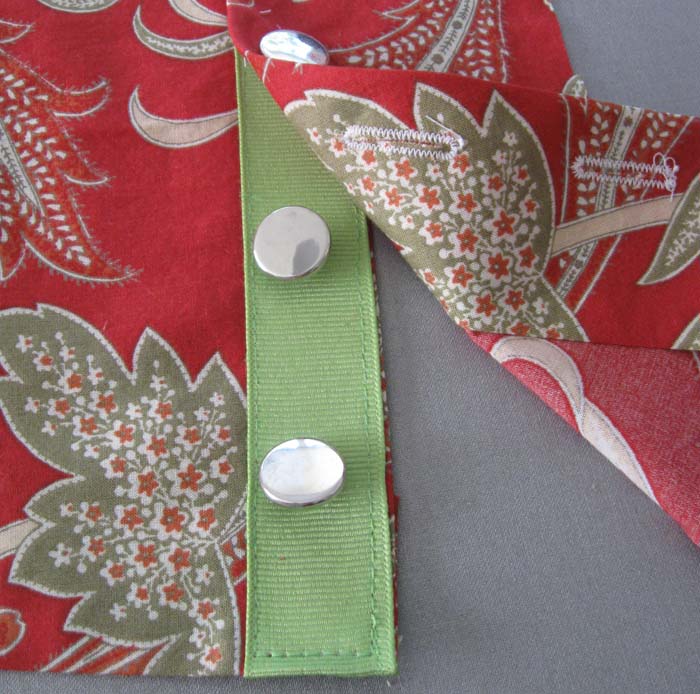 Grosgrain ribbon is perfect to add some accent to a button-front shirt, and also helps support the buttons that are sewn there. A narrow width of ribbon could also be sewn into the seam to create a piping effect without having to make piping and also avoiding bulk in a shirting weight fabric.
3. Costumes for any age
What fairy crown or tutu is complete without some ribbon? You can use ribbon for wrapping accessories, gathering tulle skirts or add some enchantment to a flower headpiece. And the best part is ribbon can make it easy!
4. Lingerie and corsets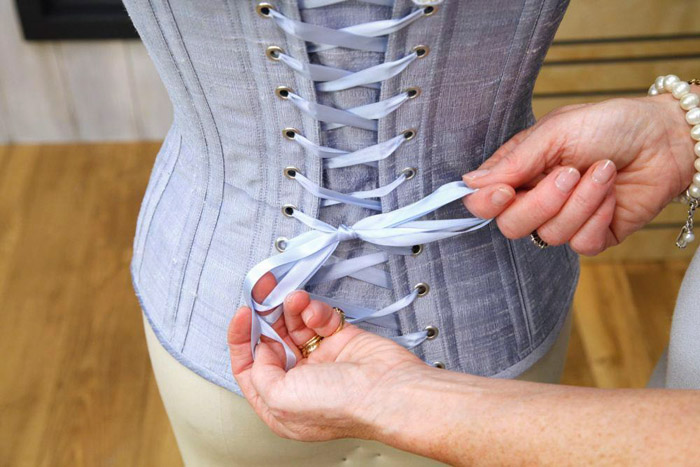 Can you call it lingerie without a touch of ribbon? Perhaps, but a well placed ribbon bow just adds that finishing touch to your undergarments. Ribbon is integral to corset design and fit as well as being another place to play with color and texture. Narrow ribbon can be used in casings and as ties for neckline openings. 
5. Bridal sewing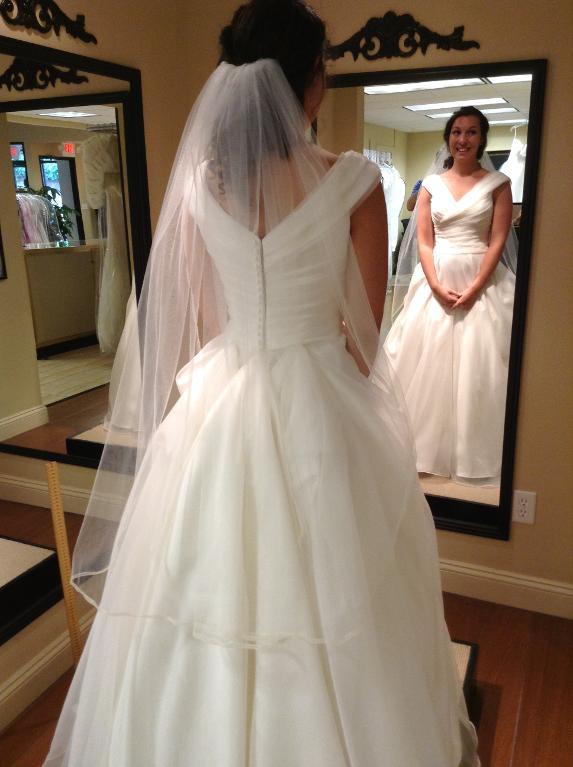 A beautiful satin ribbon is the perfect way to finish off a bridal veil. With a ribbon edge you can also sew on tiny pearls or another trim. Hair clips and combs can be wrapped with ribbon to make them disappear into the headpiece and also give you a base to attach more embellishment on that part of the veil. Wrapping the bouquets, floral decorations at the ceremony, big bows on the seats, tiny ribbons on the wedding favors – weddings are ribbon lover's dream!
What are your favorite ways to use ribbon for sewing?