There is nothing more comfy cozy than the feel of flannel fabric. Typically associated with sleepwear and winter sheets, flannel is a popular choice when sewing this time of year.
What distinguishes this type of fabric is its soft brushed surface that makes it especially comfortable and warm. Sewing with flannel is fun and easy. In fact as a sewing instructor I encourage students looking to sew their first project to use flannel because it is relatively stable, inexpensive and versatile.
Keep reading to discover eight top tips for sewing with this comfy, cozy fabric!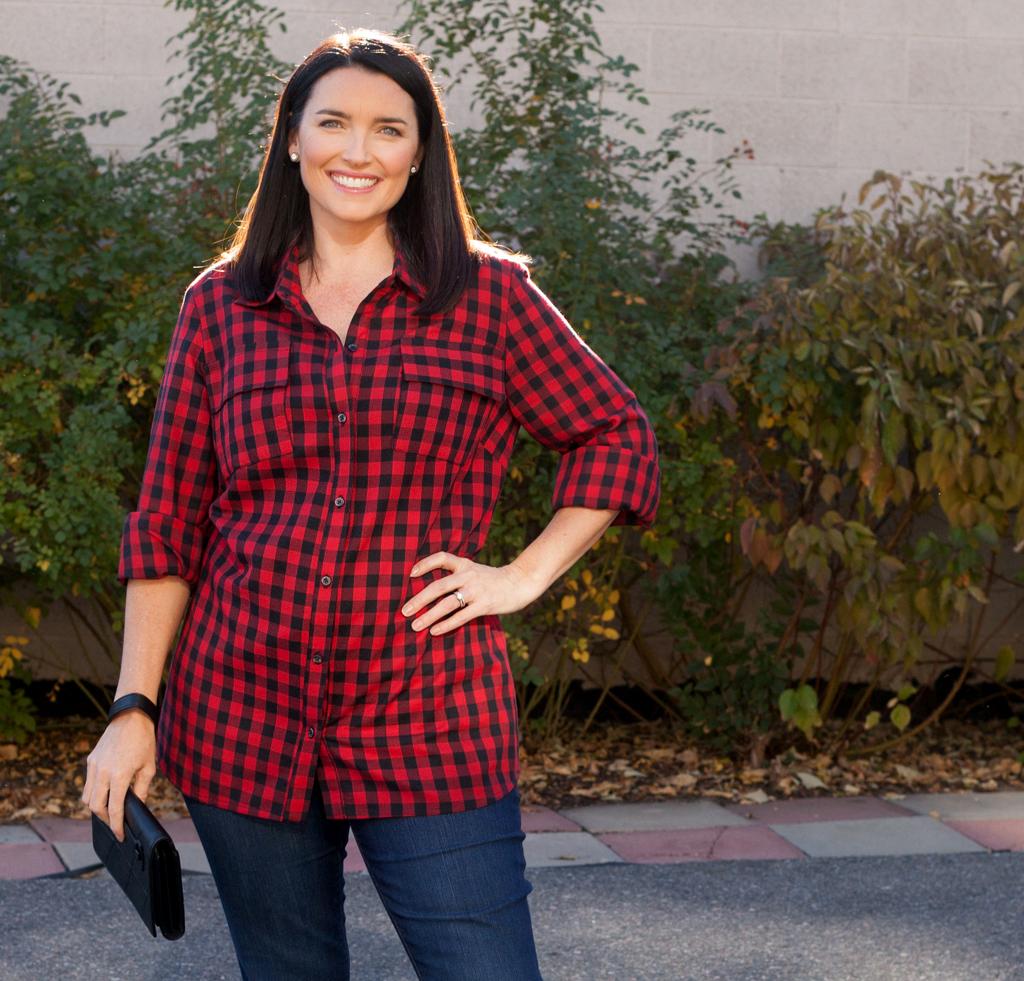 On the Hunt Plaid Shirt 
All about flannel fabric
First, what is flannel and what gives it its baby soft feel? Flannel fabric has been around for centuries and is a softly woven cloth made from either wool, cotton or synthetic fibers. Much of what's sold in the brick-and-mortar stores these days, however, is made of cotton, so I will focus my attention to that type of fabric for this post.
What gives the fabric its soft and fluffy surface is a mechanical process that uses a fine metal brush to raise the woven cloth's fibers, creating its characteristic napped effect. While both sides can technically be brushed, the most widely distributed flannels are brushed on one side only. Flannel brushed surface and the open weave of the cloth help to trap air which is what makes the cloth warm to wear.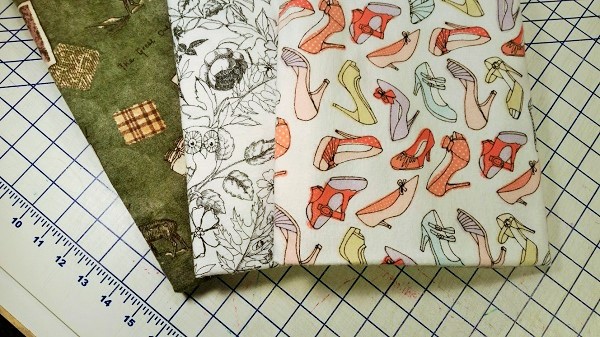 What makes flannel a popular choice for sewing, aside from its low cost, is the wide variety of solids and prints that are available that appeal to just about anyone at any age, from babies to adults. While probably most associated with items for babies and children, flannel is extremely versatile and a great choice for making all types of crafts and projects from quilts, to toys, home items, casual clothing, sleeping bags, sleepwear, slippers, scarves and hats, pet wear…you name it. In addition it can be used as a lining or interlining material for adding warmth properties to a project.

Flannel infinity scarf tutorial via Andrea Brown
Top tips for sewing with flannel
While generally a very easy fabric to work with when sewing with cotton flannel here a few things to keep in mind…
1. Pre-shrink.
Since most flannels are made of 100% cotton, the fabric is notorious for shrinking (a lot!) when washed, so if the item you plan to make will be machine-laundered, it is imperative you pre-shrink the cut yardage before you sew. Use hot settings with both the washer and dryer to maximize the shrinking process.
See also our post on how to wash fabric before sewing.
2. Buy more.
Buy a bit more than the pattern recommends. Generally 1/8 to 1/4 yard more is best to allow for the shrinkage the fabric will undergo when pre-shrinking.
3. Undo seams with care.
Because of its looser weave, flannel is more delicate than most hard cotton fabrics, so exercise caution when undoing or ripping out seams to prevent the yarns from breaking, which can create holes in the fabric.
4. Use fresh thread and needles.
Flannel is rough on needles and cutting tools, so always start with a fresh 80/12 size machine needle and a fresh blade if using a rotary cutter. Regular all-purpose polyester thread works just fine for cotton flannel.
5. Flannel can be messy.
The looser weave and brushed surface lends itself to lots of lint, especially in and around the sewing machine, so be sure to clean the bobbin case and around the needle shaft of your machine after working with flannel.
6. Seams and seam finishes.
Depending on the thickness of the flannel, plain seams pressed open are sufficient for most projects. Cut edges will fray so some type of finish is necessary. Overlocking them with a serger is the most effective way to trim and contain fraying. As an alternative, run a line of zigzag stitches along the seam edges or use a lock cutter that trims and zigzag stitches simultaneously.
For lightweight flannels, I prefer to double up my seam allowances and then serge them together for a clean, neat finish to the underside. This both eliminates fraying but when trimmed to a 3/8" seam allowance, they will not curl or bunch with washing.
7. Use a smooth-edge tracing wheel for marking.
Due to the delicate nature of the fabric, when marking with tracing paper use the smooth-edge marking tool instead of the spoked wheel one to prevent making any holes in the fabric.
8. Apply techniques to prevent shifting and stretching when sewing.
As a loosely woven fabric, it has a tendency to stretch and shift when sewing, so when using it for garment making or intricate projects, stay stitch curved seams. Also , onsider using a walking foot to prevent the fabric layers from shifting when sewing. To completely stabilize the fabric, especially for quilting, spray the underside of the fabric with spray starch. Allow it to dry completely before sewing.
You might also enjoy our tips for working with plaid fabric.