Do you struggle to find ready-to-wear skirts that fit your proportions properly and comfortably? I do, and as a result, I used to never wear skirts — until now!
Keep reading for tips on sewing the perfect skirt to fit and flatter your body!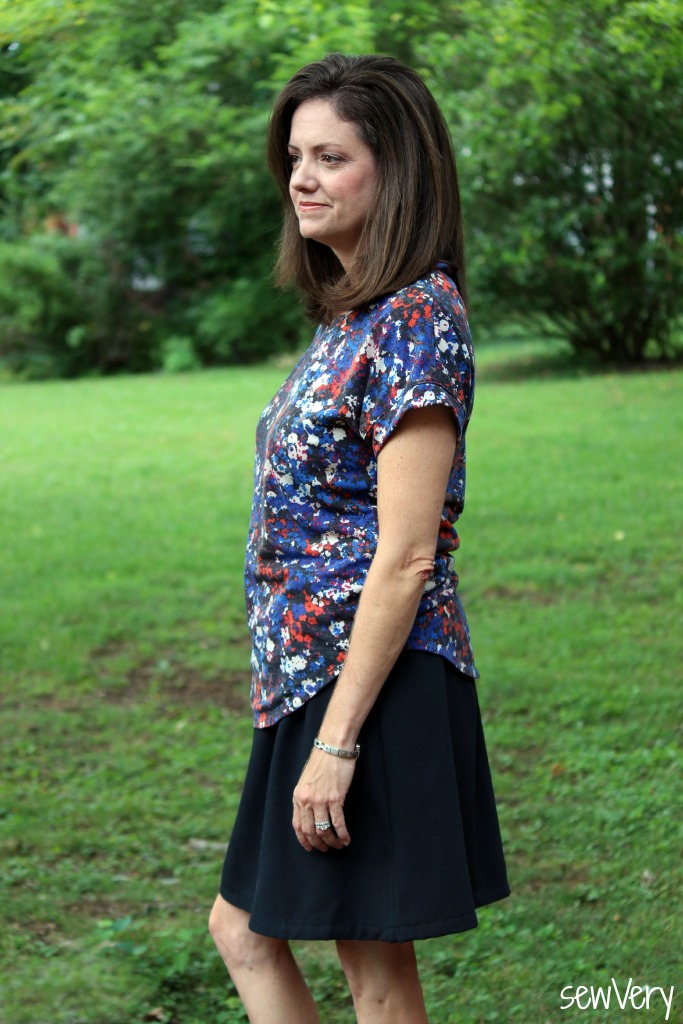 Photo via sewVery
1. Determine your body type.
I have a straight body type with my hip and mid-rise waist measurements (where I like my waistband to sit) only 2.5″ apart, making it near impossible to find ready to wear skirts, or even pants, that fit!
2. Choose a style of skirt.
Look at skirt styles and find one that accentuates your features in a positive way and makes you feel great. I chose the very basic A-line style of skirt. An A-line skirt is a classic piece, that when fitted properly, looks terrific on just about anyone. Plus, the A-line skirt is super simple to sew and can be made with a yoke waistband, a narrow waistband, or a wide waistband depending on your preference.
I chose to make a  partially elasticized waistband on my A-line skirt opting to have a 9″ flat section along the front. Using a 1.5″ wide elastic helps to prevent the waistband from rolling and makes it extremely comfortable to wear.
[box type="shadow"]
You can check out this post on how to sew an A-line skirt for a quick intro tutorial!
[/box]
3. Pick the right fabric.
Will your skirt be for casual, semi-casual, or formal wear? Does the style of skirt you chose include gathers, pleats, or panels? All of these factors will help determine the best type of fabric for your skirt project. For my casual skirt, I chose an easy-care, polyester fabric that looks like linen. Unlike linen though, this fabric does not wrinkle easily and comes straight out of the dryer ready to wear–no ironing needed!
4. Choose a great pattern or draft one yourself!
There are several women's skirt patterns offered for free and for sale on Bluprint. Also, Bluprint offers the online course Design & Sew an A-Line Skirt.  I signed up for the Bluprint class with the hopes that I could learn to design and draft a skirt that would be flattering on my body type and not have to make adjustments to an existing pattern. The class definitely delivered satisfactory results! After viewing the online class and taking a few notes, I measured my body (even though I dreaded the results) and followed the class instructions on how to draft an A-line skirt using my measurements! An hour later, I had sewn myself a skirt that fits!
This skirt fits me just the way I like: not too tight, partial elastic waist and just the right length!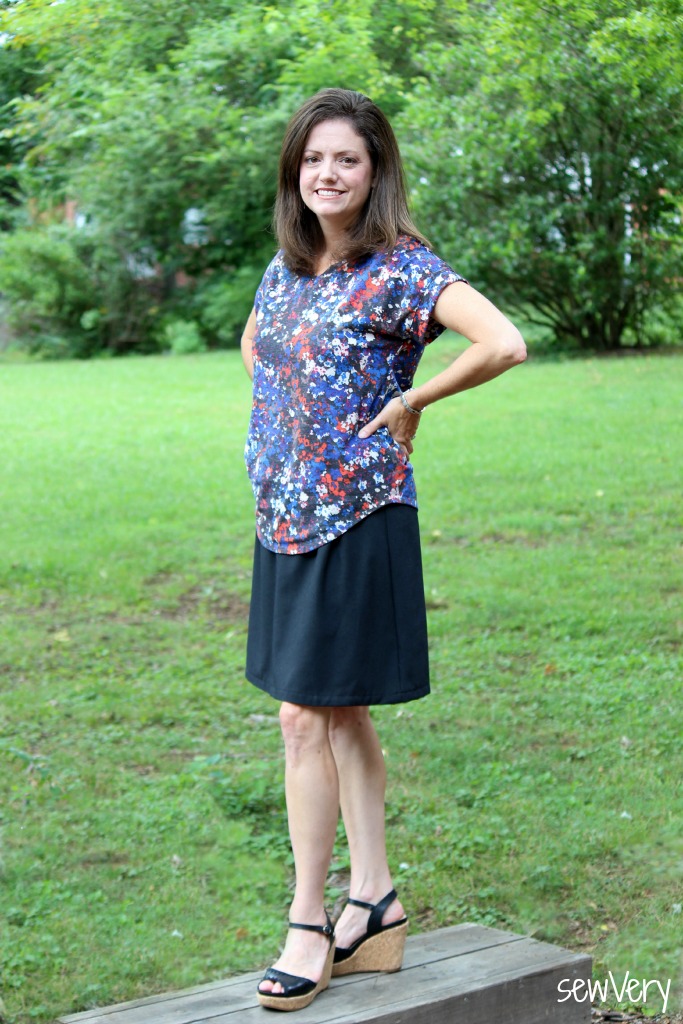 Photo via sewVery
So, are you convinced that you can sew your own skirt?
You, too, can make a skirt that is perfect for you! Check out some of these skirts made by Bluprint members who have taken the class as well. I'm warning you: You will be impressed and inspired to sew your own skirt right away!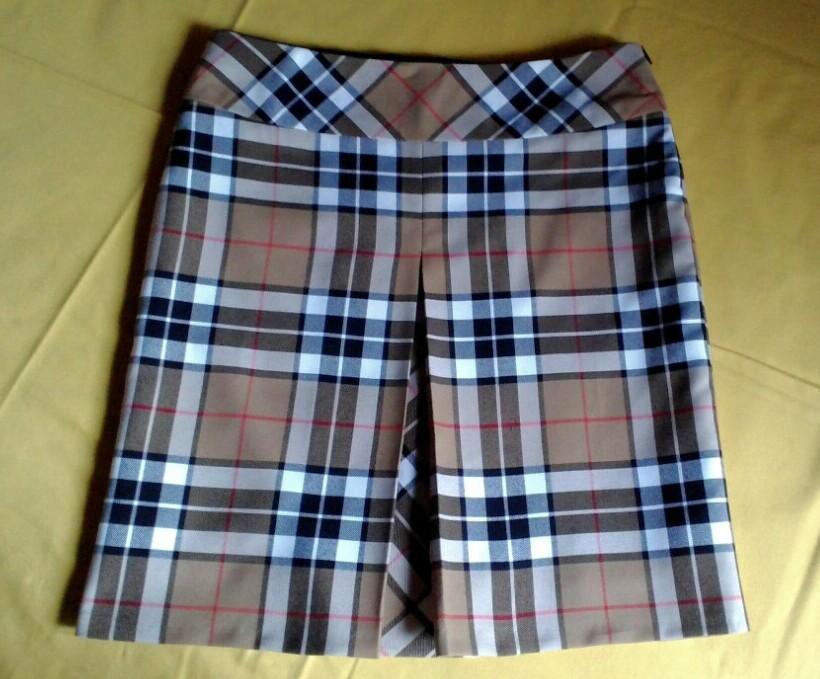 Photo via Bluprint member Paolamorse's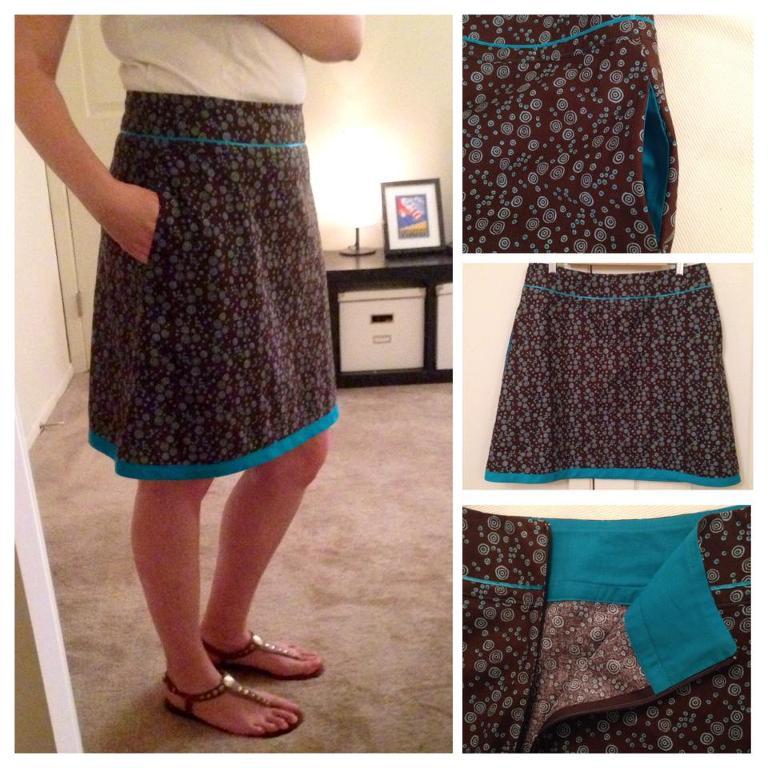 Photo via Bluprint member TiffAching42's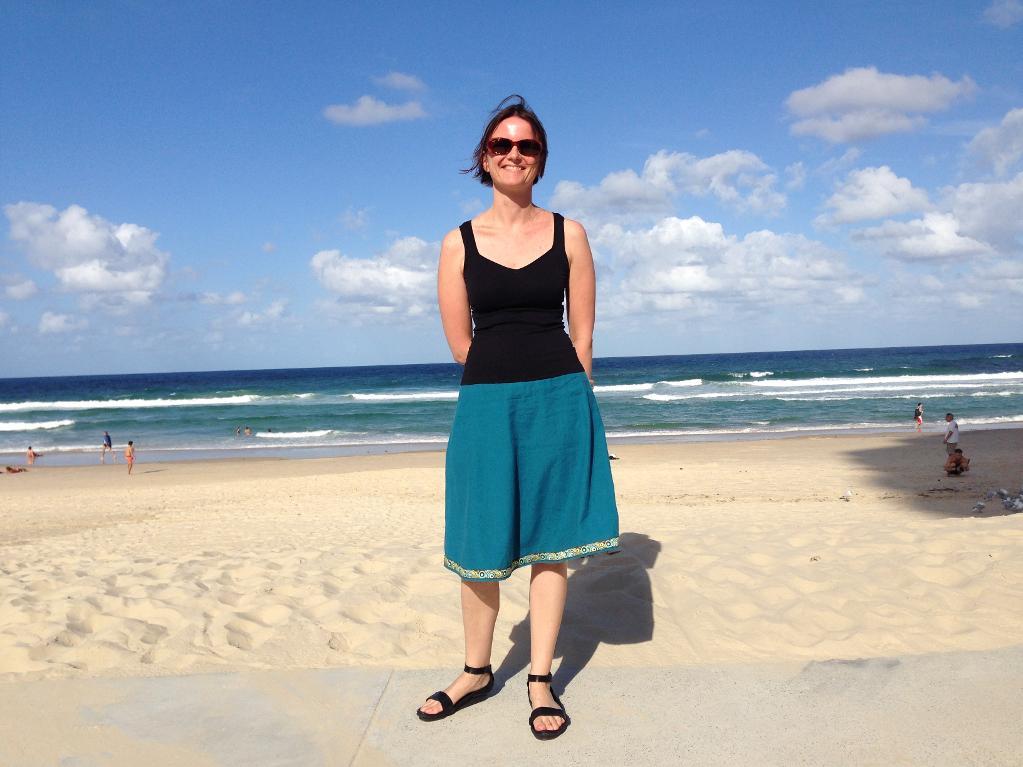 Photo via Bluprint member Funkylou's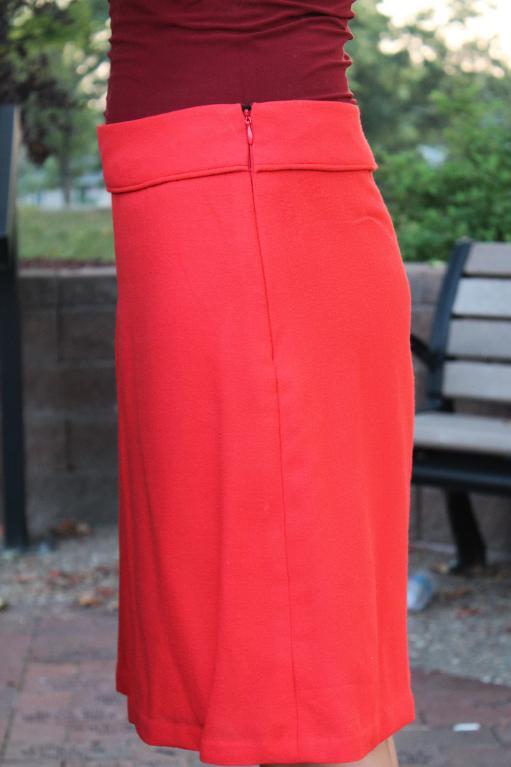 Photo via Bluprint member mjverb1075645
FREE Guide: Fitting Fundamentals for Sewers
Learn fitting fundamentals for sewing breathtaking projects that flatter any body style!Get the FREE Guide