As I ventured into quilting for the first time, I've learned quilters have it easy when it comes using up scrap fabric. For garment sewers it can be difficult to figure out what to do with those leftover pieces of fabric that are too big to throw away but too small to have an obvious use.
Here are six ideas for garment sewing projects with scraps: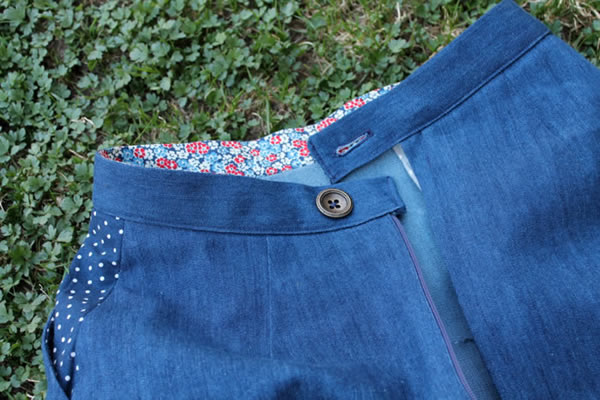 Photos via Lucky Lucille
1. Face a waistband
Using a cotton fabric to face the waistband of a heavier bottom weight fabric not only helps cut down on bulk, but also adds a nice contrast, pop of color, and a little something special to the inside of your clothes.
2. Line pockets
Some of the thicker textured trouser fabrics don't feel quite as nice on the back of your hand as you reach into your pockets. Using a softer, smoother fabric (like a cotton sateen) to line your pockets not only feels better, but it can also help trim down the silhouette of the hips where extra layers of fabric add up. You can also use scraps for decorative patch pockets for a bold look on the outside as well as the inside.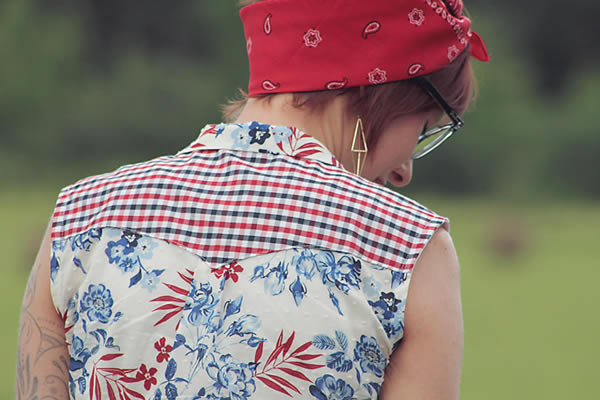 3. Add contrast on the yoke of a shirt
Using scrap fabric for the yoke of a button-up shirt is a great way to add an element of interest and design to a garment.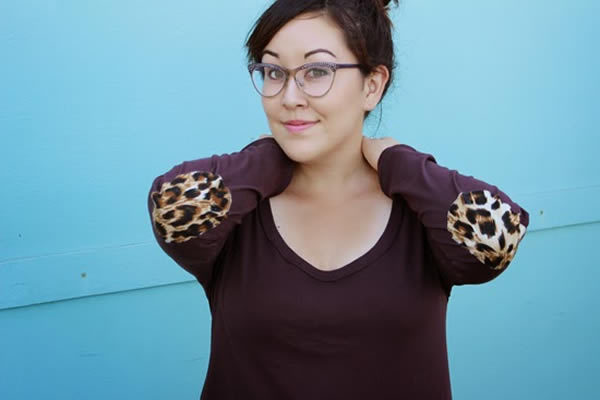 Photo via Erin Fosmire
4. Elbow patches
It only takes a small bit of fabric to really dress up a handmade shirt or jacket. Elbow patches add a little extra detail and can be as subtle or as decorative as you like!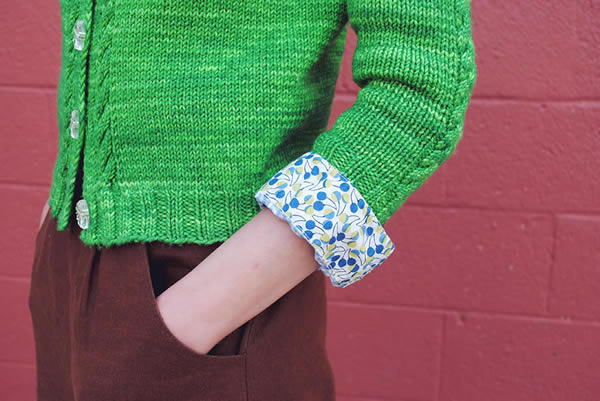 5. Contrasting shirt details
Lately I've seen a lot of dress shirts with a contrasting color or print on just the inside of the sleeve cuffs, or on the collar stand and collar of a shirt. Try a fun print on the inside of a shirt cuff for a pretty surprise when you roll up your sleeves, or maybe use a contrasting solid color for the collar and collar stand on a classic tailored shirt for a color-block look.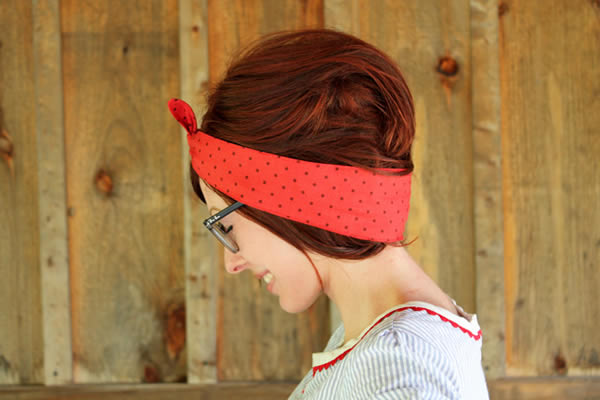 6. Sew coordinating accessories
Using scrap fabric to sew headbands or other accessories is a versatile way to add prints and color to your wardrobe. Use two prints in one for a cute reversible headband, or use lots of scrap pieces to make a fun patchwork look on hair accessories and scarves.
If you're like me and you hoard every scrap of fabric that passes through your hands, hopefully this post gave you some inspiration for sewing projects with scraps!