When first learning to sew, the instinct is to jump head-first into some massive project, but starting with a complicated project will only lead to frustration. The key is to start small and build upon each skill. I get it — starting with "beginner" sewing projects is annoying because the last thing you want is for your projects to look like a "beginner" made them. All the projects I picked out below are elegant approaches to learning the basics, and when paired with nice fabrics, no one will know that they were meant for a beginner!
These sewing projects for beginners are so chic that nobody will know it's only your first or second project.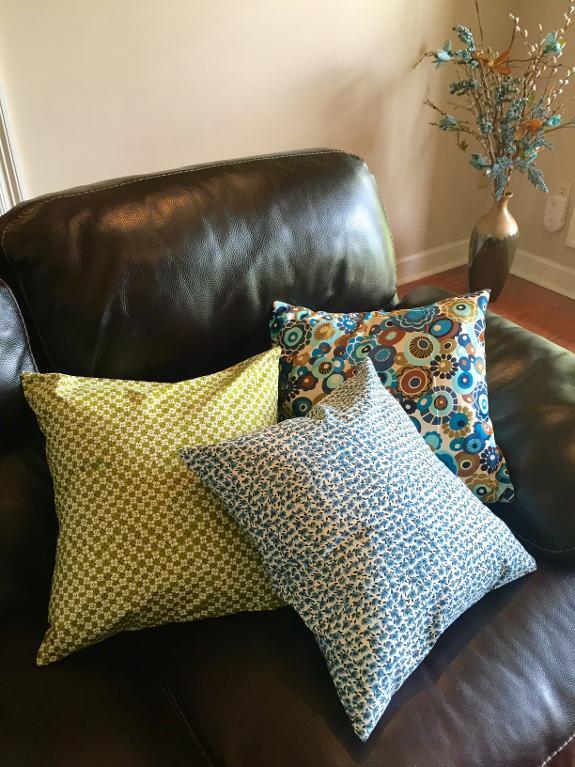 Photo via Bluprint member Little Monkey Shop
1. Fabric Pillow Cover
A throw pillow project is wonderful first project to sew because with very minimal sewing knowledge, you can make something that will instantly adorn your home or make for an impressive gift. The best kind of pillow to start with is an envelope-style pillow. This style pillow has a solid front and two pieces on the back that overlap so you can get your insert without any closures like buttons or zippers. You will learn basic straight stitching, seam finishing, pivoting on the corners and hemming on the back flap — all skills to take to the next sewing project!
Bonus: Get our FREE guide Sewing Stylish Pillows — Simplified! to learn everything you need to start sewing beautiful pillows today.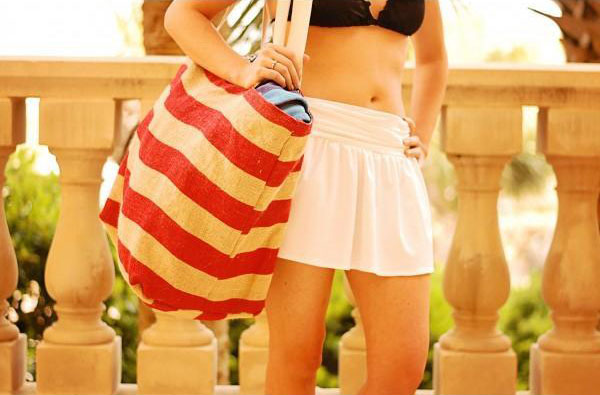 Photo via Bluprint member Little Lizard King
2. Tote Bag
Following an envelope pillow, the next project to tackle is a tote bag. Everyone likes a tote, and bags make excellent gifts. In a tote bag, you will use all the same skills from the envelope pillow, plus you will learn more about sewing for volume and 3-D shapes. This pattern comes with five size options, so you can make totes for any and all occasions, from going to the beach to shopping at the store!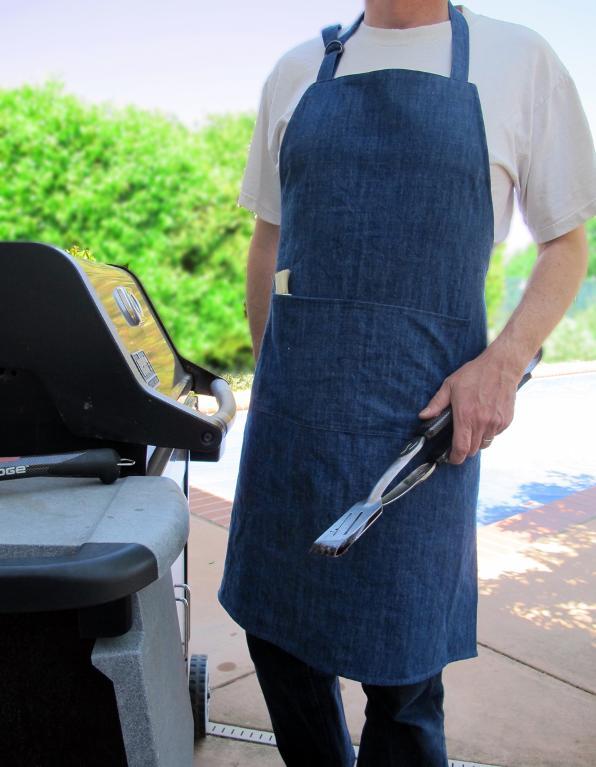 Photo via Bluprint member Tie Dye Diva Patterns
3. Apron
Once you've mastered a few projects, you might be ready to tackle a garment. But before you deal with sizing, start with an apron. Much like the tote bag and throw pillow, aprons are gender-neutral, great for any taste and age, and make wonderful gifts that you can customize to suit the person. I like this pattern because it's classic and looks really professional, all the while being easy to sew for beginners.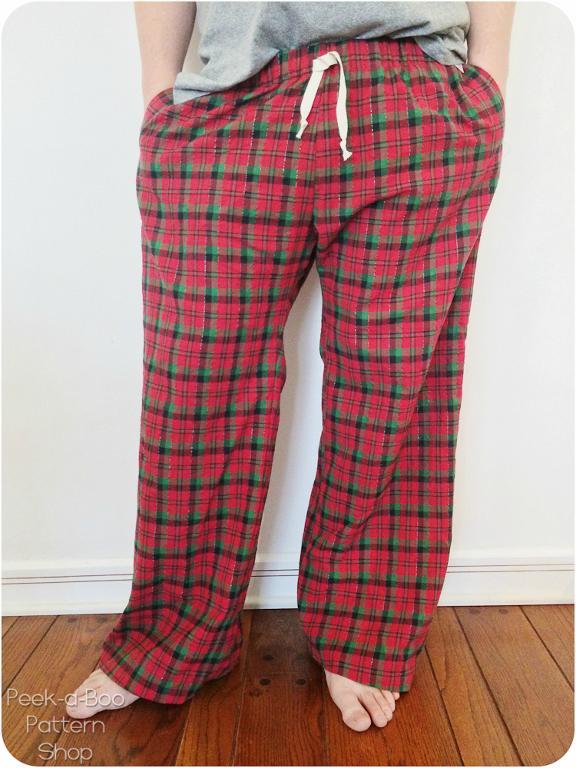 Photo via Bluprint member Peek-a-Boo Pattern Shop
4. Pajama Pants
Now that you have made something to fit the body, how about trying an actual garment? The key to making wearables is a forgiving fit — items with elastic waistbands or drawstrings are great options! It might not be the most glamorous item in your closet, but everyone loves pajamas! In making pajama pants, you will build on all you've already learned in the above projects, but now you will learn to make something to fit, work with curves and make a waistband!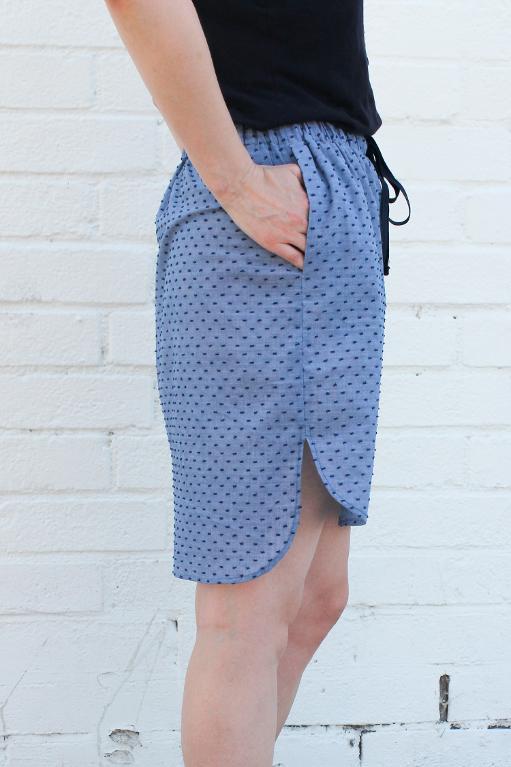 Photo via Bluprint member Sew DIY Patterns
5. Drawstring Skirt
If you want to take your elastic or drawstring waistband up a notch, after you make pajama pants for your whole family, how about trying something similar that you'd actually leave the house in? This drawstring skirt is an elegant approach to a beginner project. Not only will you learn the basics of garment construction, but you have those amazing curves at the side seams to master, too!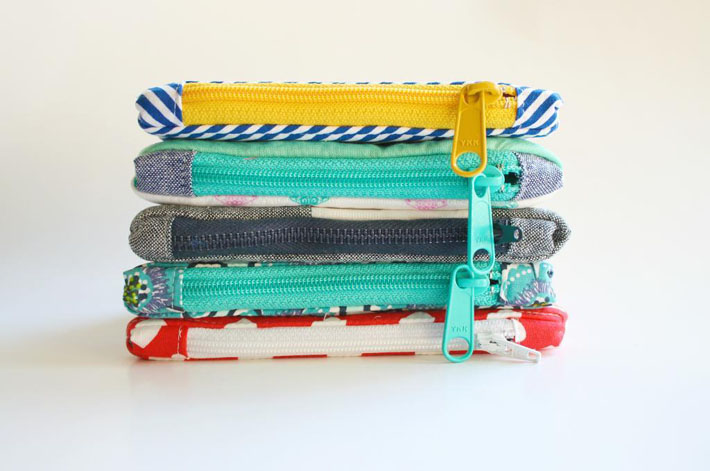 Photo via Bluprint member Hungry Hippie
6. Zipper Pouch
Most of my beginner students are terrified of zippers, but zippers really aren't that hard to work with if you learn a few tips and tricks. The best way to start sewing zippers is putting them into a seam that is open on each end, like on a pillow or a pouch. You'll get familiar with zippers without needing to sew the ends into a seam (as you would on a skirt or dress). I like this zipper pouch because it is classic and ideal for gift giving. 
And as I tell all my new students: Practice and repetition is how you will learn! Even if you've made one of these projects in the past, try to make them again and again until you have really mastered all your skills.
Get Started Sewing!
Start your sewing adventure by learning to fix common sewing machine problems.Enroll FREE Now »