Are you headed over the river and through the woods this holiday season? Whether you're hitting the open road or flying the friendly skies, make sure you're ready to travel in style with these sewing patterns for travel bags.
Carry-on bags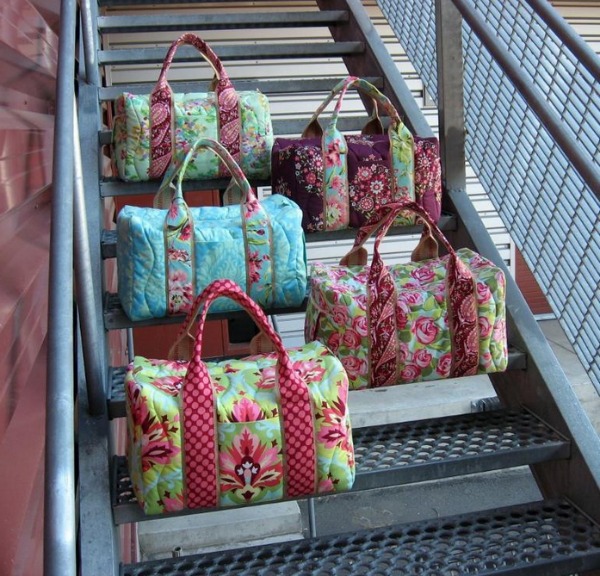 Photo via StudioCherie
1. Travel Duffel
The Travel Duffel pattern is just the right size for a weekend trip, as a carry-on bag for the plane, or a roomy tote for the car (to keep all of your road-trip essentials close at hand). This pattern includes some fun details, like a bit of machine quilting and the use of jute webbing on the bag's handles.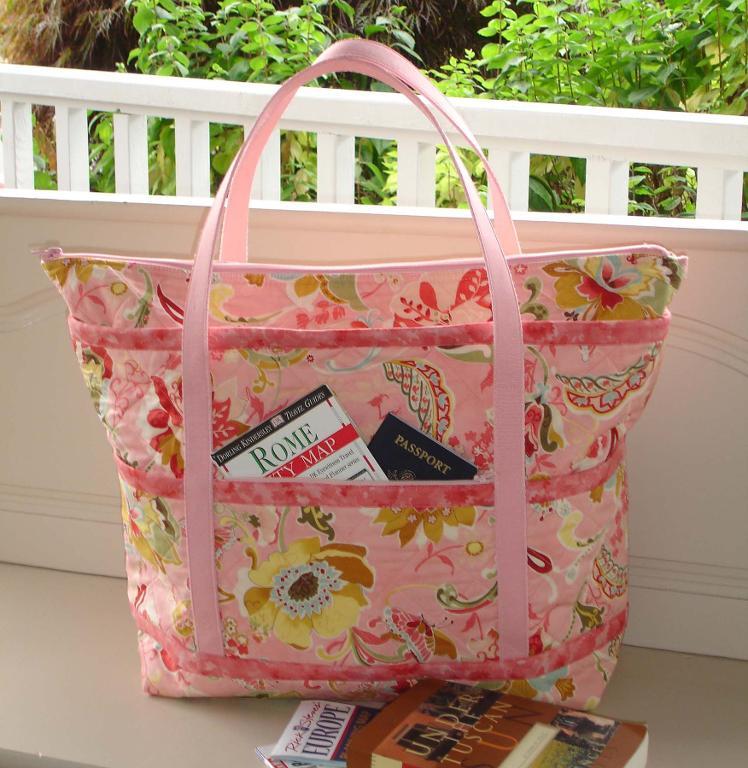 Photo via Barbara Weiland
2. The Quilted Traveler's Tote
The Quilted Traveler's Tote pattern has lots of pockets on the outside to keep your must-haves within easy reach.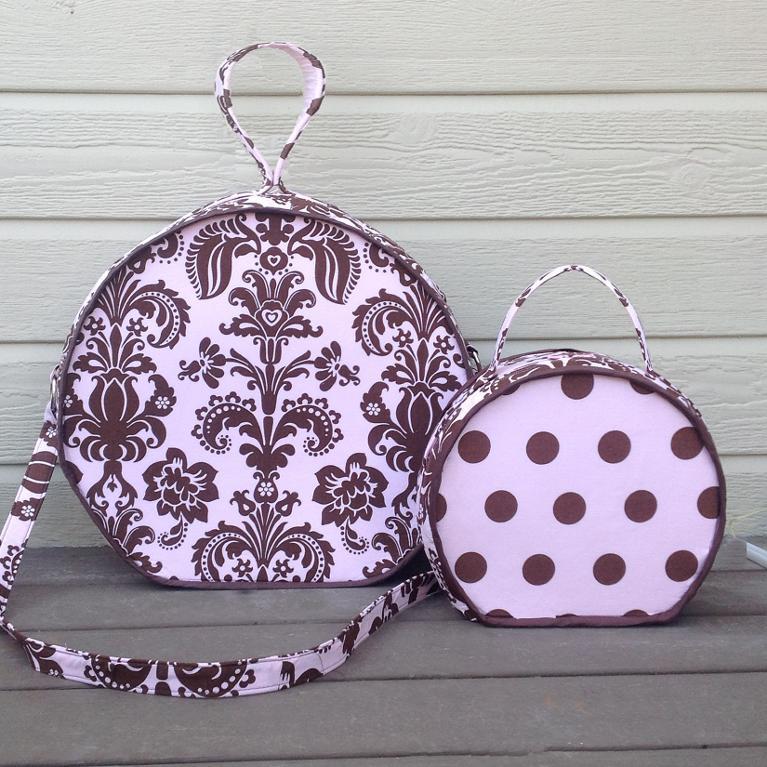 Photo via cozynestdesign
3. Sweet Escapes Travel Duo
I love the unique shape of the Sweet Escapes Travel Set, perfect for jet-setting with a little retro flair.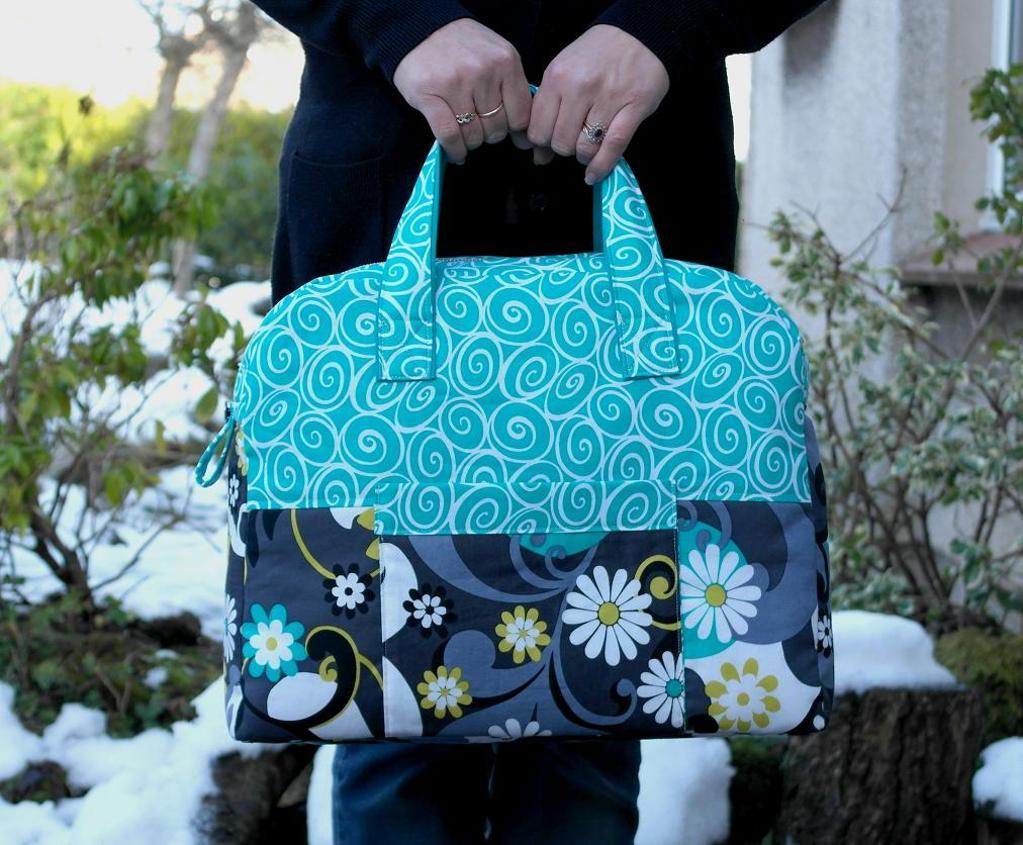 Photo via SusieDDesigns
4. Weekender Bag Overnight Travel Bag
The Weekender Bag is another great option for a last-minute getaway. And would work just as well as a carry-all for when you're not traveling.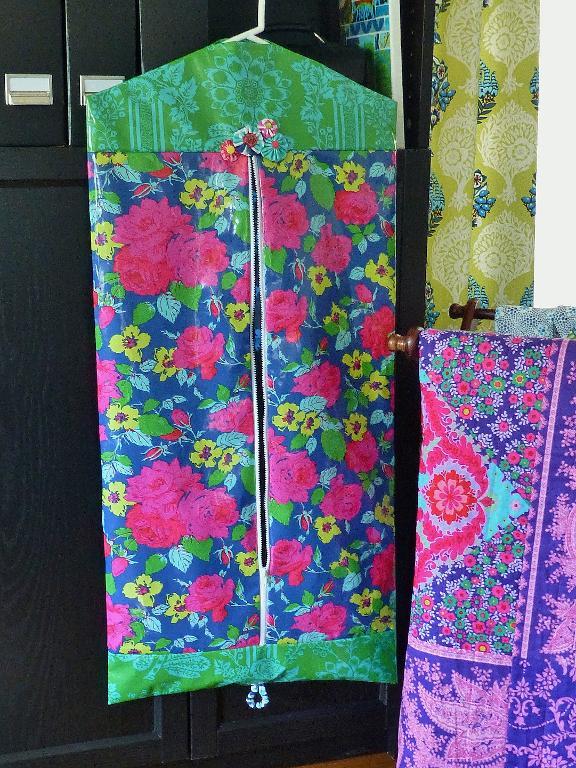 Photo via 100BillionStars
5. Easy Garment Bag
Traveling with garments that you don't want to wrinkle, like a bridesmaid's dress or a suit? These garment bags will keep everything neat and tidy, even when you're on the go.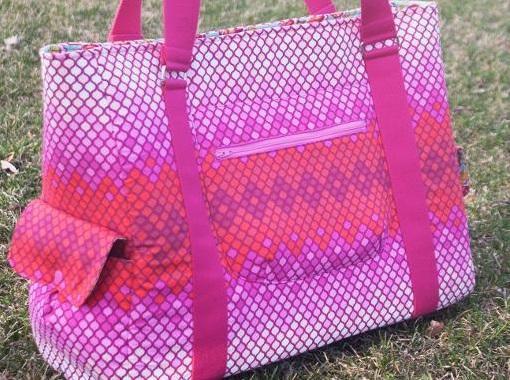 Photo via Sara Lawson
6. Sloan Travel Bag
This bag has plenty of pockets to stash anything you'll need while you're away. There's even a key strap in the lining that stretches out far enough for you to open doors without ever removing your keys from the bag — a lifesaver when you have your hands full.
Toiletry bags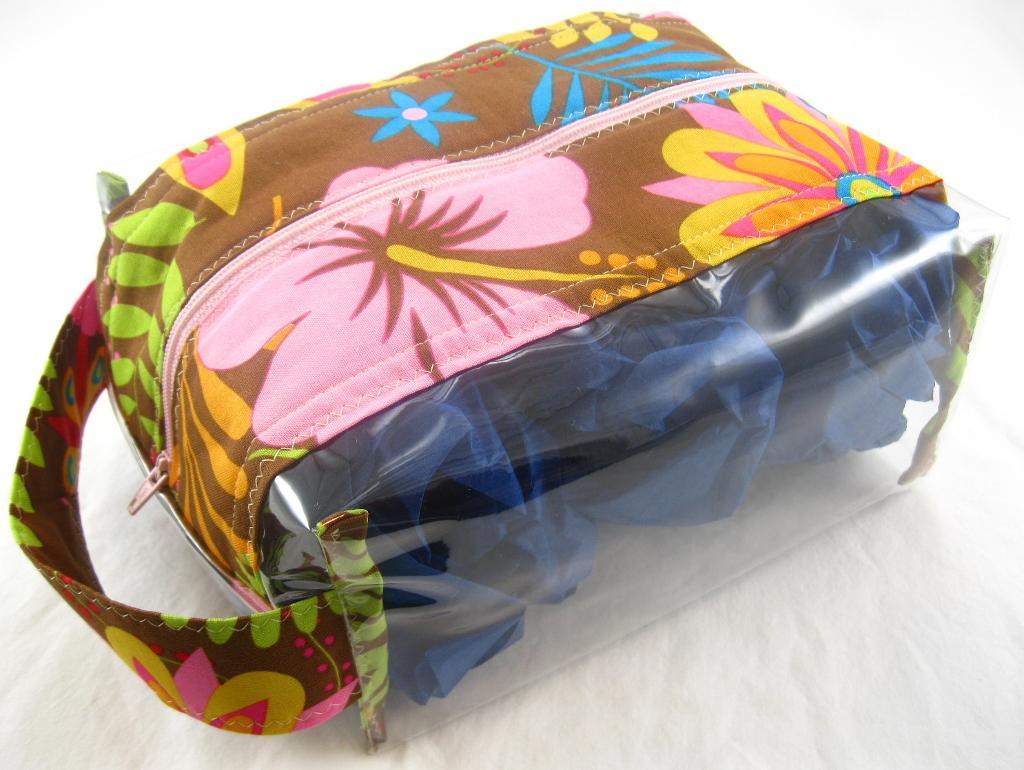 Photo via BlackDogFiberStudio
7. Crystal Clear Project Box
The Crystal Clear Project Box would also make a great toiletry bag for travel. Using vinyl allows you to see the bag's contents at a glance and is also easy to clean up if anything spills while in transit.
Organizers 
Photo via Blissful Pattern
8. Family Size Passport Holder
A passport wallet to keep all of your travel documents at the ready is a must-have if you are traveling internationally. The Traveler Passport Wallet uses three fat quarters, so you should be able to make it with fabric from your stash. The Family Size Passport Holder is perfect if you're trying to keep track of multiple passports.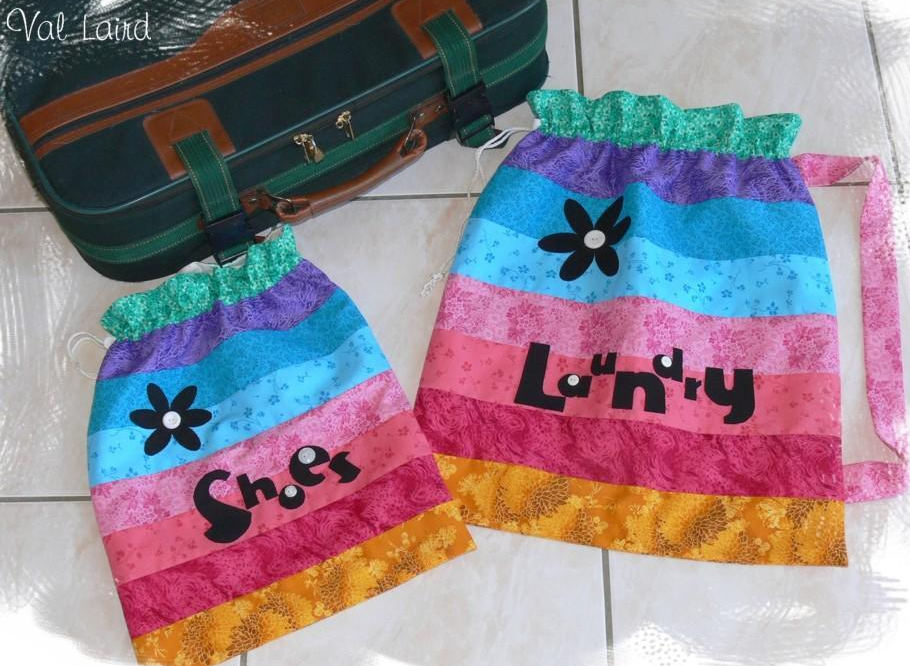 Photo via Val Laird Designs
9. Over the Rainbow Travel Set
The Over the Rainbow Travel Set will keep your dirty laundry separate from your clean clothes, and you can also stitch up a few of the shoe bags to keep your suitcase nice and neat.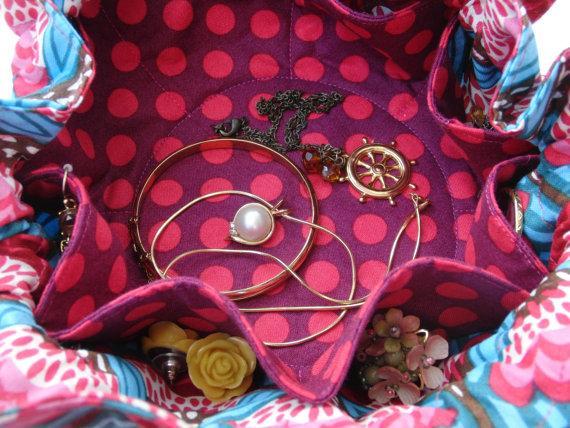 Photo via plaidscottie
10. Weekender Jewelry Pouch
Keep your jewelry safe and organized with the simple Weekender Jewelry Pouch. And after you sew one for yourself, why not whip up a bunch to give as holiday gifts?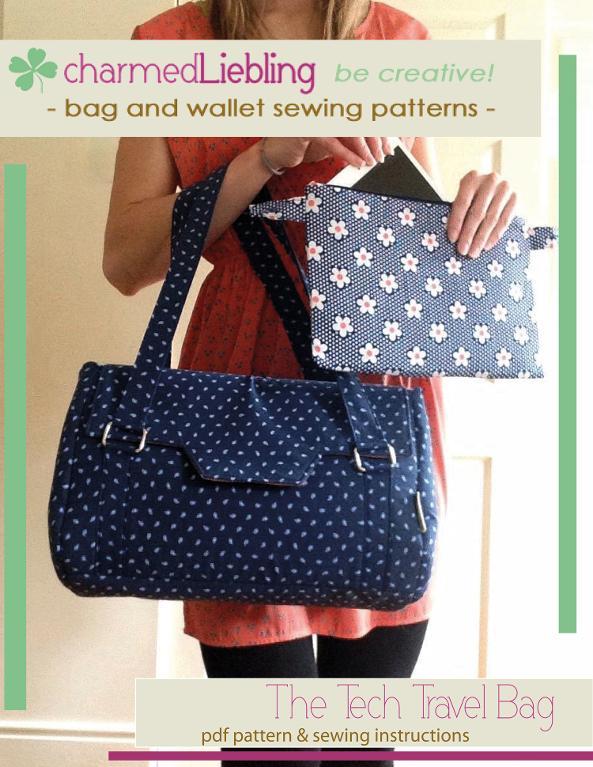 Photo via charmed Liebling
11. The Tech Travel Bag
Tech and tech accessories are among the most difficult to pack since there are so many pieces that go along with it. This tech travel bag comes with a removable tablet sleeve that keeps tablets secure even when you're tossing the bag around on a plane.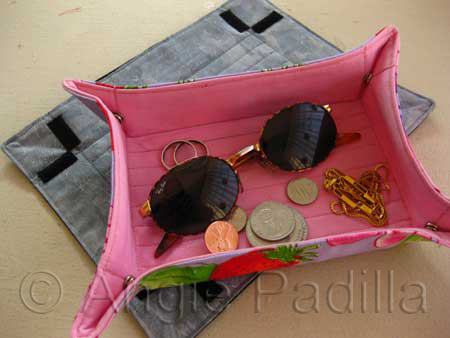 Photo via ajpadilla
12. Travel Tray
This item is handy no matter what mode of transportation you're using. Stash your important stuff in this and place it anywhere from the airplane tray table to the hotel nightstand or car dashboard. It's great for storing smaller items that you always seem to leave behind.