It's a well known fact that things look cuter in miniature version, which is why we often find ourselves cooing over teeny-tiny baby clothing and accessories, regardless of whether we're feeling broody or not. And there's really nothing quite as personal as a handmade gift to welcome a newborn baby, whether it's yourself or a loved that's expecting.
Right now, I am surrounded by friends and family having babies, so I relish the opportunity to make them something special. If you're in a similar situation, I've compiled a roundup of five great sewing ideas for newborns that I've either enjoyed making or can't wait to try out!
Here are 5 lovely baby sewing patterns, perfect for welcoming an infant into the world!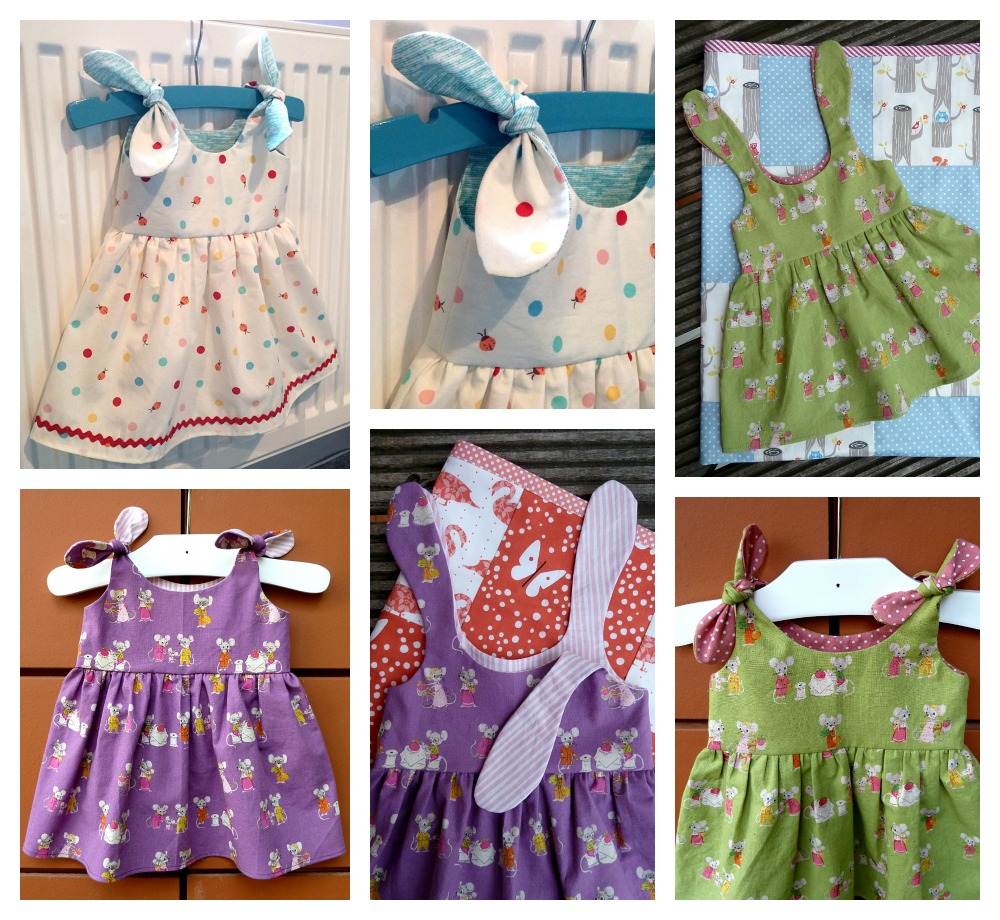 Photos via A Stitching Odyssey
Itty Bitty Baby Dress Pattern
Not only is the Itty Bitty Dress Pattern too cute for words. Better still, it's a free download from made by RAE. It's open to many different variations, so have fun pairing up plain bodices with patterned skirts or adding piping and rickrack. With shoulder ties and no fiddly closures to contend with, this dress is a fast little make with a really neat finish thanks to the cleverly lined bodice. Available in two tiny sizes, it makes the perfect gift for newborn girls and can even be worn in colder months over snugly tights and long sleeves.
Get the FREE Itty Bitty Baby Dress Pattern here.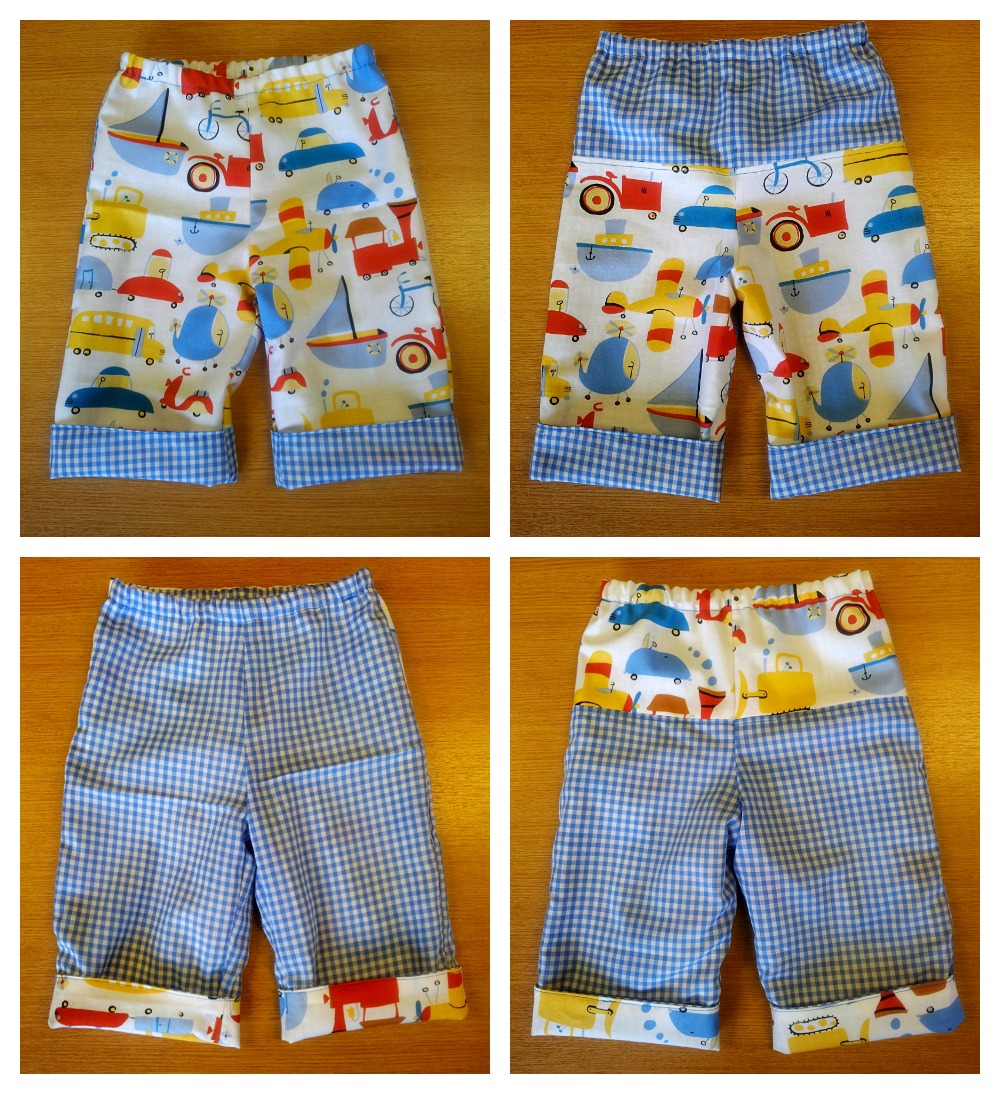 Photos via A Stitching Odyssey
Quick Change Trousers
I don't know about you, but I've always struggled coming up with interesting sewing ideas for baby boys, right up until I recently discovered Anna Maria Horner's book, Handmade Beginnings. I'm particularly fond of the Quick Change Trousers, which are of course unisex.
The pattern comes in a really good range of sizes and is super quick to sew up. The trousers have an elasticated waistband, are fully reversible and have an adjustable leg length thanks to the nifty turn-up feature. My favorite part is the back panel because you can have so much fun picking out contrasting or complementary fabrics.
Get the Quick Change Trousers Pattern here.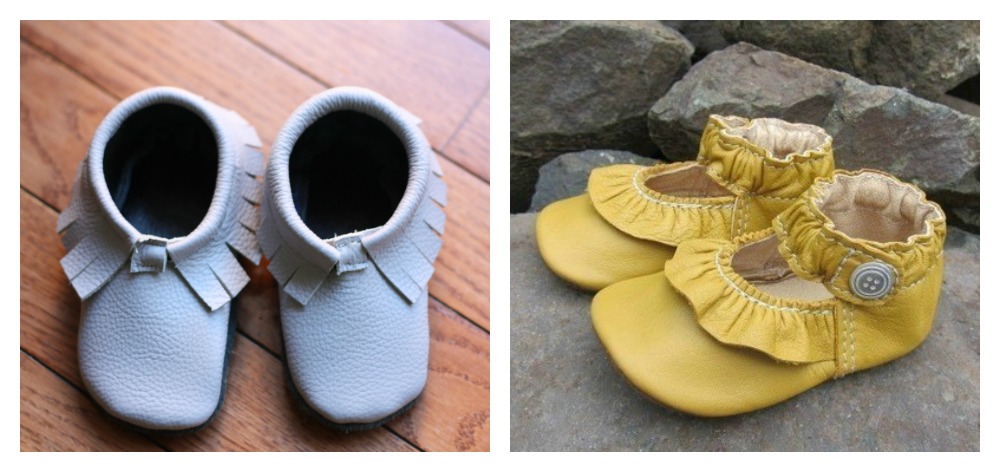 Photos via Pincushion Treats and Podsshoes
Leather Moccasin and Mary Jane shoes
If you really want to impress someone with your baby gift, why not try your hand at some dinky leather shoes? Both the Lil' Papoose Moccasins and Ruffled Mary Jane Shoes look seriously intricate and impressive. I've yet to try either, but both patterns seem ideal for using up leather scraps left over from other projects or for upcycling unwanted leather garments and thrift shop finds.
If you like this idea but are a little hesitant, Pincushion Treats has shared some very helpful thoughts and tips on making the moccasins for her baby boy.
Get the Lil' Papoose Moccasins Pattern here.
Get the Ruffled Mary Jane Shoe Pattern here.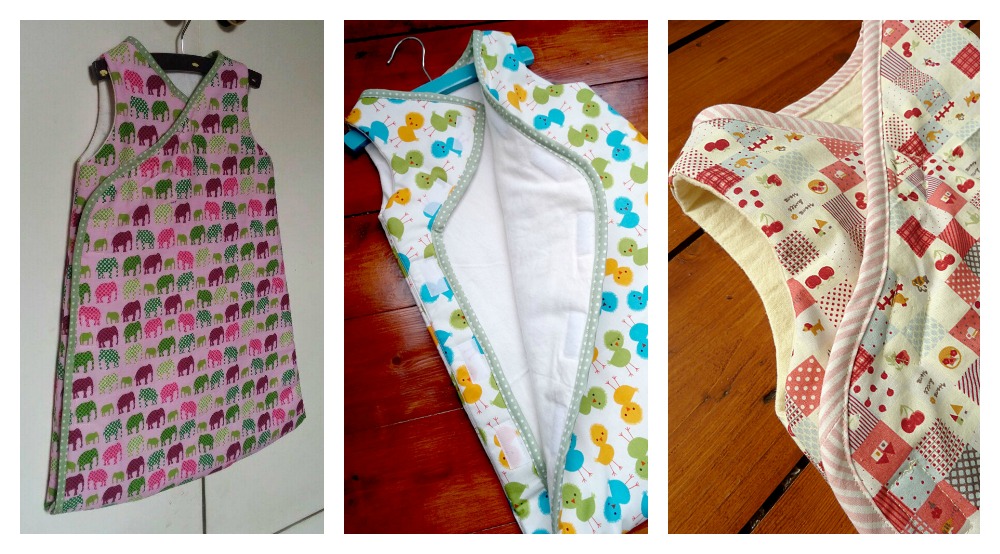 Photos via A Stitching Odyssey
Quilted Baby Sleep Sack
Personally, my most well-received gifts for newborns have been my baby sleep sacks – another tried and tested pattern from Anna Maria Horner's book Handmade Beginnings. Not only do they have a serious case of the "wow" factor, they are relatively simple to make and very satisfying.
You can quilt your own fabric (or buy quilted-look fabric) for a more homemade look or you can go wild with a fun and colorful print. The pattern just calls for your main fabric and a soft flannel lining, but I also sandwich some lightweight wadding between mine to make my sleep bags more suitable for the colder weather.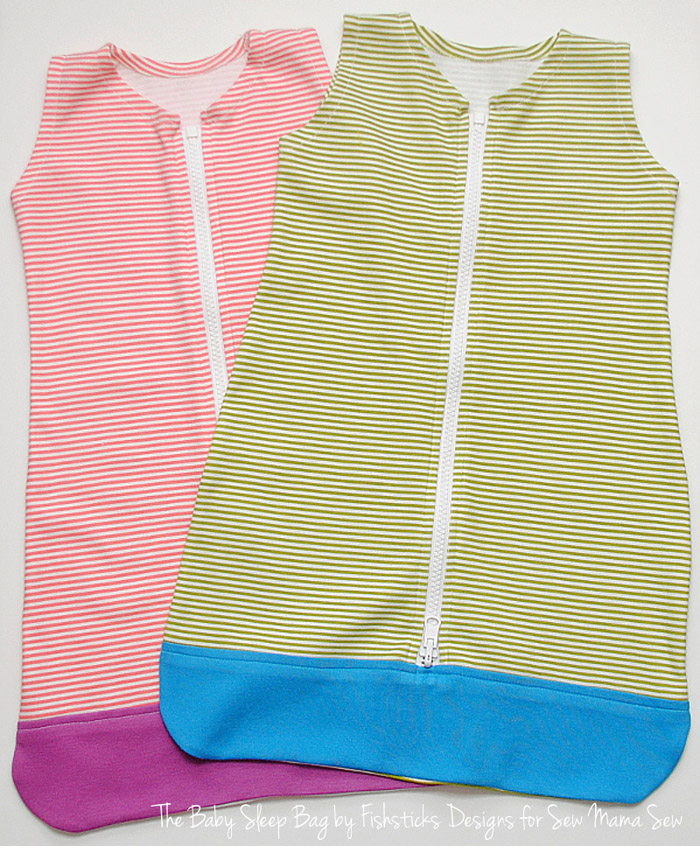 Photo via Sew Mama Sew
Although Anna Maria Horner's pattern is suitable for newborns, friends have commented that older babies are likely to bust out of the velcro closures. So an equally cute, alternative pattern is the Sweet Baby Sleep Bag from Sew Mama Sew which has a front zip closure and comes with a step-by-step tutorial.
Photos via Strawberry Patch Ramblings
Hexagon Playmat Bag
This final idea is one I'm just itching to try out, as it's sure to be a hit with both babies and their parents. I love the idea of a bright play mat that doubles up as a stylish bag, enabling babies to enjoy playtime and parents to effortlessly transport toys. No pattern is required in this case, but there's a comprehensive tutorial from Strawberry Patch Ramblings via The Village Haberdashery.
Do you have a newborn baby in your life to welcome? Which pattern will you choose?