I have a lot of friends with young sons and most of them quietly complain about the lack of good patterns for boys. But if you take a look at the many patterns in the Bluprint pattern archive, you will find that there are tons of super cute options out there for your little man!
Going back to school marks a new year, a new start, and is full of excitement and possibilities for the year ahead. Why not make it even more special by making a new garment for the special kid in your life!
Discover awesome looks for boys young and old to start the school year off right!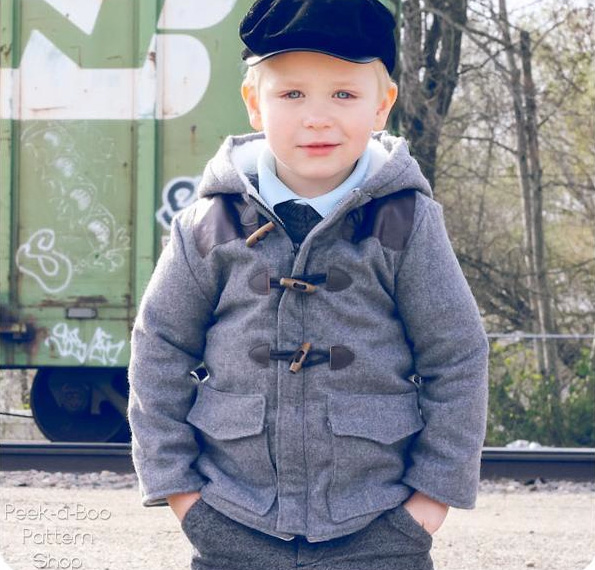 Photo via Bluprint member PeekaBooPattern
A little jacket
Perhaps not everyone is up for the challenge of making a jacket, but I think after seeing the insanely cute Downtown Duffle Coat pictured above, even the most gun-shy sewer will seriously consider whipping one of these up! Designed by Peek-a-Boo Patterns, this classic coat is actually a unisex coat and is sized for both boys or girls from 3 months to 12 years.
Get the Downtown Duffle Coat pattern here!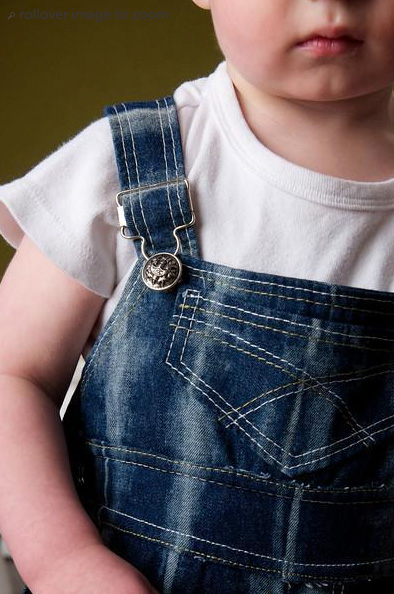 Photo via Bluprint member My Taylor Made
Mini man overalls
Okay, so perhaps your 2 to 24 month son isn't really going back to school quite yet, but I just had to include these cute and classic denim overalls! Designed by My Taylor Made, I would say that like the duffle coat above, these Overall's could most certainly transition to a girl's wardrobe too! Made them from something classic as pictured here, or choose some fun Japanese canvas to really create a unique addition to the closet!
Get the Overall's pattern here!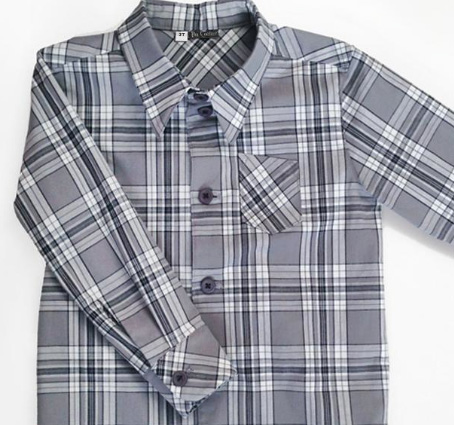 Photo via Bluprint member Pox Couture
Classic shirting
Every little boy (and adult man for that matter) should have a classic button-down shirt in their closet. Perfect for those special occasions that will arise, or for the boy that prefers something a little more dressed up on an everyday basis. Designed by Pox Couture, this Kids Long Sleeve Shirt is another great unisex option for both boys and girls from ages 18 months to 6 years.
Get the Kids Long Sleeve Shirt pattern here!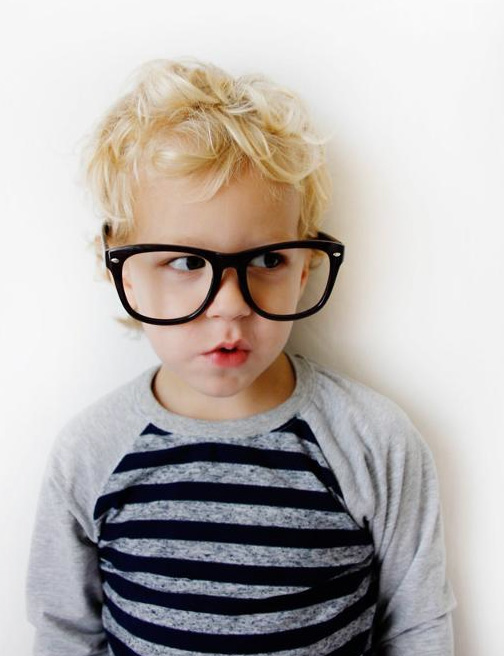 Photo via Bluprint member See Kate Sew
Tiny hipster
Most boys won't want to run around in a button-down shirt all the time, so how about whipping up a few cute and easy to sew t-shirts? Raglan sleeves are the easiest sleeves to sew, so you could make a bunch of these Recess Raglan shirts in no time. Designed by See Kate Sew, this also is sized for both girls and boys from ages 12 months to 8 years.
Get the Recess Raglan pattern here!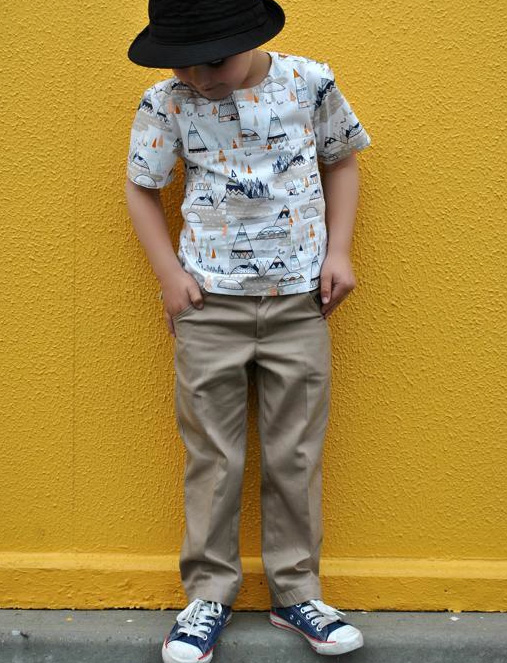 Photo via Bluprint member Felicity Sewing Patterns
Pull it together in pants
So you've made a shirt and a coat, and now it's time to make some pants! Pants of any kind can be tough to make and to fit, but the good news is that not only do kids clothes not need to fit perfectly, but these are made loads easier to create and fit thanks to an elastic waist around the back. Slip a belt on these and no one will be the wiser! Sized for boys from 2 to 12 years old, the Slim Jim Trousers by Felicity Sewing Patterns are a great basic and come in both long and shorts options!
Get the Slim Jim Trousers pattern here!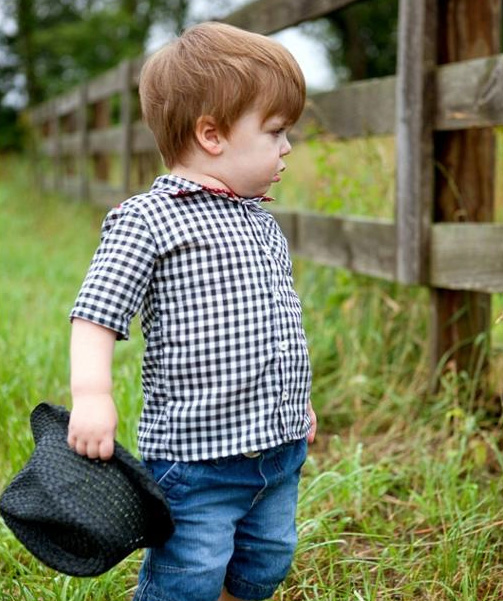 Photo via Bluprint member Lily Bird Studio
Casual camp shirt
Like the idea of a classic button-down shirt but are perhaps after something a little bit more casual? The Summer Shirt for Boys by Lily Bird Studio is cut a little more like a camp shirt and has a cute yoke across the upper back that is begging for a contrast fabric or some amazing embroidery embellishment! This top is sized for boys from 12 months to 6 years. Pair it with the trousers and coat pictured above and you have yourself a very special outfit!
Get the Summer Shirt for Boys pattern here!