Editor's Note: We're excited to welcome sewing enthusiast and Craftsy team member Elaine Lipson to share her perspective on sewing with organic fabric.
We've all come to enjoy having organic choices in just about every type of food, but organic fabric and clothing? If you've seen or heard about cotton and other fabrics labeled "organic," you might find yourself wondering just what that means — and why it matters for something that's worn, not eaten.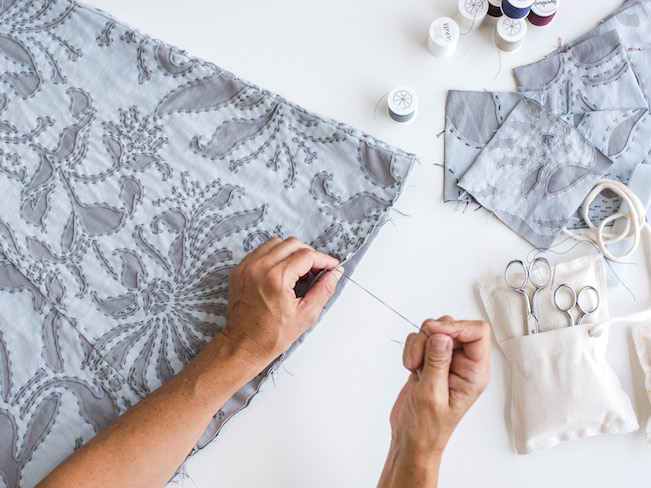 In fact, organic means a lot when it comes to cotton.
Remember that cotton is a plant — one of the most important crops in the world. It is, however, one of the most pesticide-intensive crops. Those pesticides affect soil, wildlife, water and air, and remain not just in fabric made from these crops but also in cotton byproducts extensively used in food and personal care products.
Organically grown cotton is grown with the environment in mind.
Like organic food, organic cotton is grown according to the environmental principles of organic agriculture. Regulations for the organic label say that it cannot be grown with synthetic pesticides or fertilizers, and the land must be managed for soil health and certified by an independent certifier.
Organic products also must be non-GMO — no genetically modified seed can be used (conventionally grown cotton in the U.S. is almost all genetically modified).
So even though you aren't eating the fabric made from cotton, by choosing organic when you can, you're contributing to a cleaner environment and better health for farmworkers.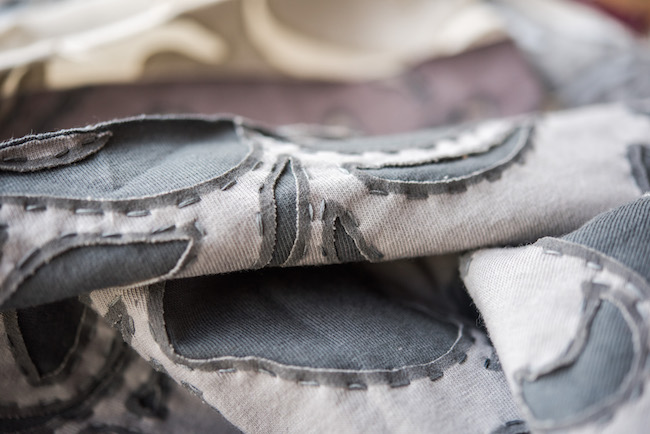 It's a good choice for sensitive or allergic skin.
It's important to note that organic refers only to how the crop is grown, not how the fabric is processed, dyed or finished. However, most organic cotton manufacturers adhere to voluntary standards for environmentally responsible processing such as the Global Organic Textile Standard, or GOTS.
This can make organic cotton an excellent choice for baby clothes or clothes for anyone with sensitive skin or allergies, since chemical processing methods are entirely avoided.
Organic cotton still offers an ever-growing selection of colors, prints and textures.
Many sewers prefer natural fibers like cotton and linen for the incredible variety of choices, ease of sewing and pressing, and the comfort and breathability that these fabrics bring to garments or quilts. Beyond that, going organic makes your natural fibers that much more sustainable.
Once limited in color and finishes compared to conventional cotton fabrics, organic cottons are now available in an ever-growing range of colors, prints, styles and textures. From quilting cottons to knits to fine fashion fabrics, organic options are multiplying as consumers seek out more environmentally responsible choices.
And of course, you can combine organic cottons with the cottons already in your stash or with other cottons. You don't have to buy everything organic to make a difference — even just one purchase of organic cotton supports a move toward better farming practices and a healthier world.
In The Swing Skirt: Construction & Techniques with Natalie Chanin & The School of Making, you'll learn why Natalie Chanin, a pioneer of slow fashion and sustainable textiles, recommends using the organic cotton jersey knit fabric developed and sold by her company, Alabama Chanin. This fabric is made from cotton grown and processed in the U.S., helping to keep local economies in cotton-growing regions thriving and to support environmental responsibility throughout the textile supply chain.
The hand-sewing methods used by The School of Making are easy for anyone to learn, and connect us to a timeless legacy of stitching on fabric that has a story of its own — a story of healthy soil, healthy communities, and inspired creativity.
Want to learn more or shop for organic cotton?
We recommend the following resources: