Is a new sewing machine on your sewing wishlist this Christmas? For many new or hopeful sewists, getting their first sewing machine is an exciting first step to learning how to sew. For experienced sewers, it may mean trading up to a machine with added features that can advance their skills. But, once the box has been opened, now what?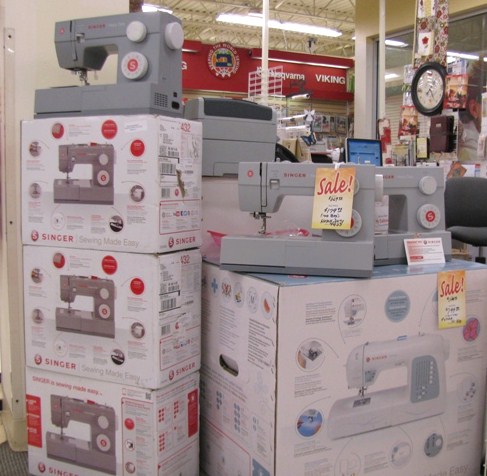 Tips for familiarizing yourself with your new sewing machine
It shouldn't have to be said, but by all means, first read the manual and/or watch the accompanying DVD. The manual is such an invaluable tool it simply should not be overlooked. It is well known most problems with sewing machines are the result of improper use by the sewer and not the fault of the machine. At the very least, make certain to read how to properly wind the bobbin and thread the machine, since both are critical to the quality and tension of the stitches.
Whether you are a new or experienced sewer this next step will set you on the right path to taking full advantage of the new machine. It involves preparing a stitch sampler. This is nothing more than a real life sampler of all stitches the machine can produce. This exercise is a great way to learn how to properly use the machine, but has many added benefits, especially for the new sewer.
How to make a stitch sampler
Step 1:
Take a piece of cotton fabric — something relatively stable, in a solid color and not too light in weight so it holds and presents the stitches well. The size of the sampler is dependent on the number of stitches the machine can produce. Basic machines typically only offer a handful of stitches, while the more expensive, computerized ones can offer more than 200 varieties. In either case, the fabric should be approximately 16 inches wide by the number of stitches the machine produces plus 4 inches. So, if the machine will produce 30 stitch varieties, the sampler fabric should be at least 16 inches wide by 34 inches long.
Step 2:
Using the example of a machine with 30 stitches, draw 30 lines on the fabric with a fabric pen that are 12 inches long and 1 inch apart. This becomes the template for sampling each stitch variety. Now with the manual or DVD as your guide to correct presser feet and stitch settings, sew a row of each stitch variety.
This simple yet worthwhile task accomplishes a number of important objectives, especially for the new sewer.
The most obvious is it teaches the sewer how to use the machine properly. Learning how to adjust settings, change presser feet, clean the machine and many other important tasks will prove to be invaluable as the sewing experience develops. Furthermore, it erases any trepidation a new sewer may have toward using the machine, doing much to boost confidence, which is a vital first step to sewing.
In preparing the sampler, the sewer will be sewing many, many straight lines of stitches, which for many first-timers can be a challenge. Doing so repeatedly instills the discipline needed to sew straight seams.
Lastly, this exercise produces real-life examples of the stitches depicted as tiny graphics displayed on the machines. When you can see what each stitch "really" looks like, you are more likely to use them, allowing you to take full advantage of your new machines.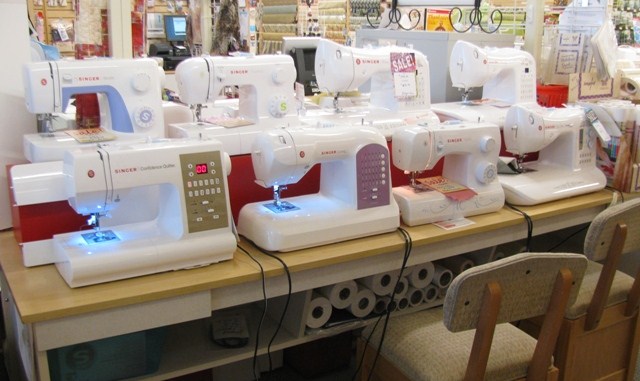 Who doesn't like getting something new? A good sewing machine is one of the most expensive tools a sewer maintains. By all means, take advantage of all it has to offer!
Learn all about the anatomy of your new machine with Craftsy's FREE class Sew Ready: Machine Basics with Amy Alan. She provides detailed instruction, explanation and demonstration on all the sewing basics you need to know, from how to thread your machine to choosing the best feet and needles for your project to keeping everything running like new with easy cleaning tips.