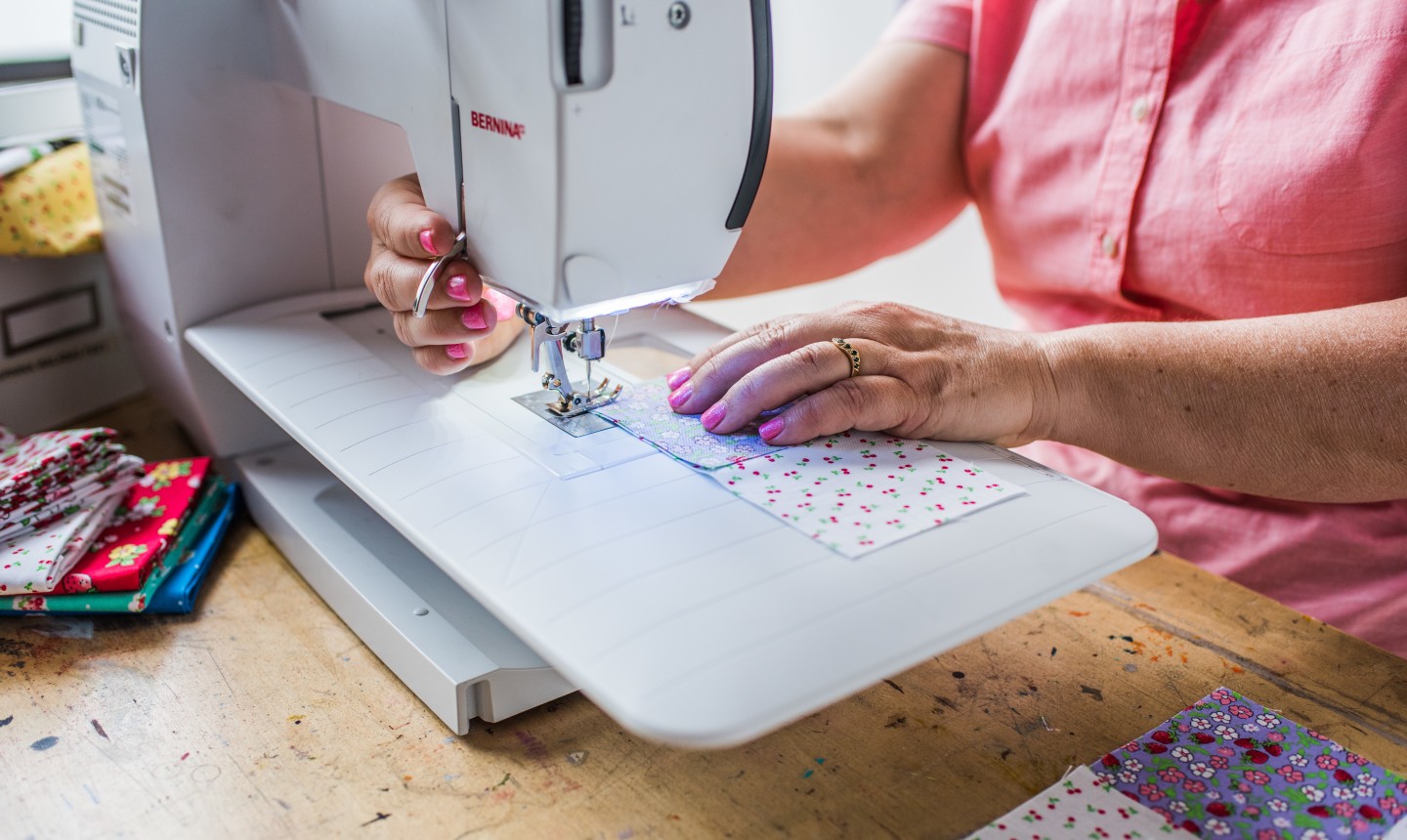 That feeling when you're hemming a skirt and your sewing machine skips: It's a definite "Argh!" moment. It's even worse when those skips happen on the super-visible topstitching.
But don't panic, and don't start Googling repair shops (yet). Once you figure out what the problem is, chances are you can fix it yourself. Just find out the answers to the following questions.
1. Is your needle bent or dull?
Sewing-machine needle tips stay sharp for only about six to eight hours of sewing time, so make sure you're changing your needle on a regular basis. What if your needle doesn't look damaged or dull? It doesn't matter: If you've already sewn a garment or two with the same needle, it's time to switch it out.
2. Are you using the wrong needle for your fabric?
You're choosing from tons of different fibers and weaves at the fabric store, so make sure you have the right needle for the job. In general, knit fabrics need a jersey or ballpoint tip. Most woven fabrics work well with a universal tip, but if you're using specialty fibers like leather or metallic, you'll need a special needle.
3. Did you thread your machine correctly?
If your stitching looks wacky for any reason, try re-threading both the needle and the bobbin — and make sure you're following the manufacturer's directions to a T.
The quality of your thread could be another issue. Make sure you're using the good stuff, not an ancient spool inherited from your great-grandmother. Thread is usually the cheapest of all your sewing materials, so buy the best you can find.
4. Do you need to adjust the tension dial?
Unbalanced needle-thread tension could be the issue, but check for other problems first before you rush to adjust the dial. Too many people start messing with that dial at the first sign of trouble, and usually adjusting it doesn't help much. Tension dials on sewing machines are normally set at the mid-point at the factory, and you can start by making small changes and running a test stitch to see if that helps.
Keep in mind: If you're using woven cotton fabric, quality all-purpose thread and a new needle, and you still need to adjust the tension dial, something is amiss.
Same goes for the other tips above: If those fixes don't get your machine back on track, it's time to take it to a qualified sewing-machine mechanic for a thorough tune-up.