Long, sunny days are made for daydreaming…especially when that means dreaming up new projects! To wrap up our Craft Every Day Like It's Vacay summer celebration, we caught up with one of our favorite pattern designers, Deby Coles. She's lucky enough to live in the Cayman Islands, so her summer crafting inspiration lasts all year long. Read on for a taste of the joys — and challenges — of sewing in paradise.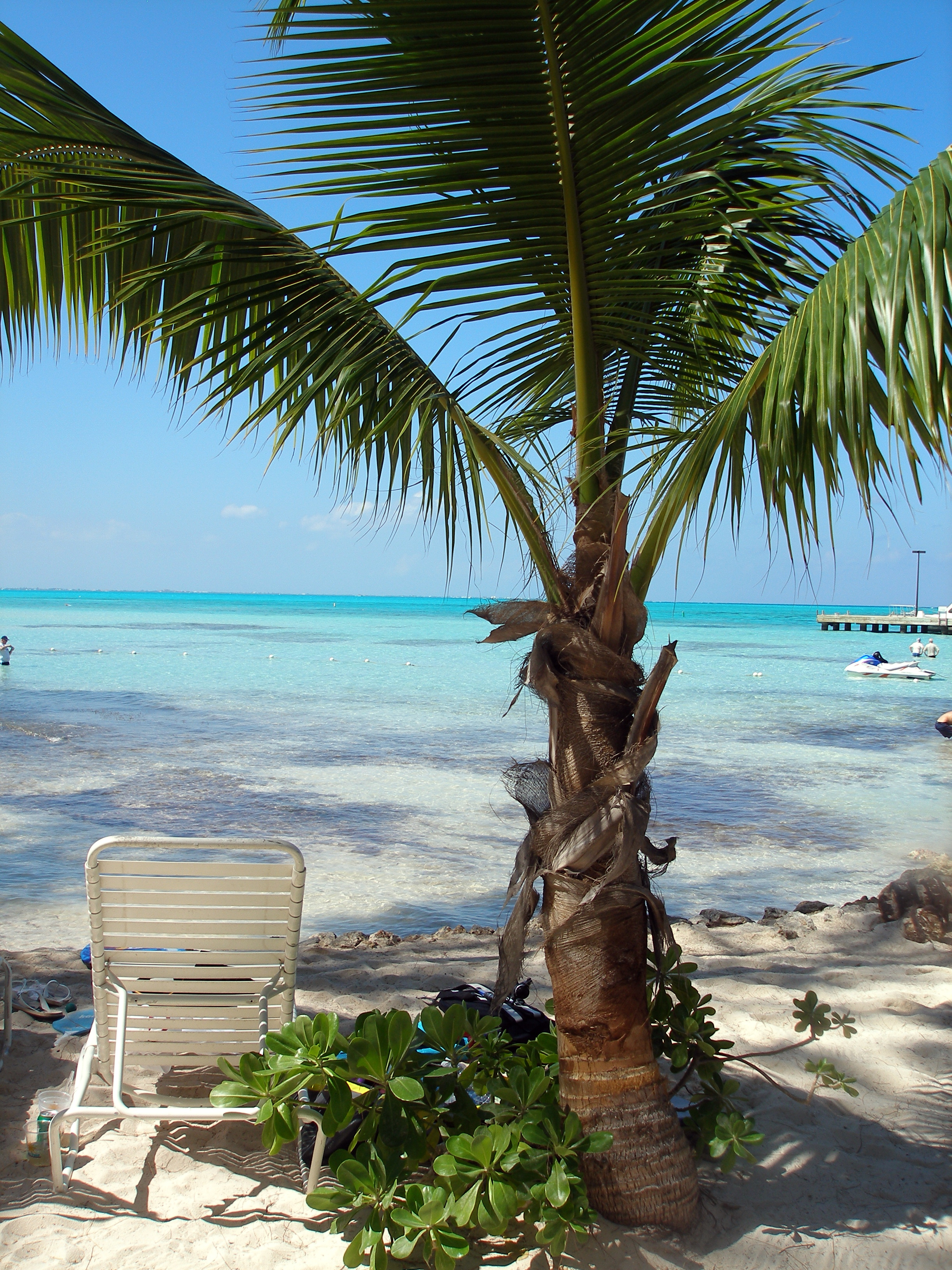 When did you first discover your passion for sewing?
I had a lot of time on my hands after giving up work due to ill health about 4 years ago, and I just had an urge to sew even though I'd never done it before. A kind colleague leant me her machine, I bought some fabric remnants and I was hooked. It really helped me through a difficult patch.
I love that there is always something new to learn, always another project to try, always more fabric to buy.
It's one hobby where the items you make can be used or worn every day. I've even found that making my own clothes is usually much cheaper than buying them here.
Where do you find your inspiration?
It's everywhere here, in the colors of the ocean, the lush greenery of the tropical interior and the bright sunshine of the beaches. Of course we don't really follow fashion here on the island, but our visitors often do, so just sitting in a café and people watching is a great way to see new design ideas for clothing and bags.
I would love one day to be able to create a bargello quilt that contains all the colors of the island blending and merging into one swirling tropical wave. One day…
Tell us about the projects you're most proud of!
I have a couple of very nice dresses I've made in tropical prints I bought here on the island and these are always my top picks if we get a chance to go somewhere for dinner. I don't care if everyone else is in shorts, I love to dress up from time to time.
It makes me feel happy when people admire what I'm wearing and I'm able to tell them that I designed the pattern and made the dress myself.
What are the biggest challenges of being a sewer on a remote island?
I can rarely be spontaneous with my sewing. Every sewing project has to be planned out well in advance to make sure I can get all the materials I need. We do have a fabric shop here on Cayman, but it's very limited in terms of thread colors, zippers, cotton fabrics and interfacing, so I have to order my supplies online and bring them to the island by container ship. I usually place an order 2 or 3 times a year and it takes 6-8 weeks to get here. If I forget something, or it's out of stock, or if those zippers really aren't the right color for the fabric, then I just have to go without until my next shipment.
They say life moves more slowly in the islands. That must make it ideal for sewing?
Well yes and no! Life does indeed move more slowly in terms of technology and all the modern conveniences. Getting things done here can be frustrating and take more time too – much more time.
If you live an island lifestyle you certainly need to have some patience. If you don't have it, the island will teach you. If you do have it, the island will test you!
Strangely enough, after you've had something on your to-do list for more than a month, you realize you can live without it anyway. I don't have a job right now so that certainly gives me more time to spend in my sewing room, but with its view out the window onto the glorious blues of the Caribbean Sea, sometimes I find myself just watching the sunshine twinkling on the ripples instead of sewing.
I guess you have no need for heavy wool or tweeds…do you ever miss working with those fabrics?
I would certainly be interested in giving some different fabrics a try someday. I did once use a fleece to create a hoodie for the Sewing With Knits class but it's not something we have to wear often here. There was only a choice of one fleece in my local store and it had to be dusted off. I don't think anyone had bought any of it for years! There are certainly some lovely bags I see sewn in heavier fabrics, so maybe that would be the way to experiment without overheating!
Are there any sewing projects or techniques you haven't tackled yet but would like to in the future?
I felt I had reached a high in my sewing skills when I successfully completed the bras class with Beverly Johnson, and made bras that were comfortable and fitted better than any I had ever bought in store, thanks to being able to get the fit just right for my unique shape. Next, I'd love to learn more about sewing bags with vinyl and making them look more like the designer bags I see in the posh stores here.
What prompted you to start designing your own patterns?
I found fitting for the most widely available commercial patterns was just so frustrating. I'd carefully check my measurements against their size chart, make up the garment (usually a dress) in the size indicated, and then find it to be HUGE. About three sizes too big everywhere, falling off the shoulders, gaping front and back, darts in totally the wrong places — so big that it would be impossible to alter and I'd have to start again. All that wasted time and fabric. I thought it was me doing something wrong because I was so new to sewing, but then I found that many other sewers were getting frustrated in the same way and I was determined to change that. I started to design my own patterns so I knew in advance that they would more or less fit me as I expected.
Suddenly sewing became fun again and I only had to make minor alterations rather than start again from scratch.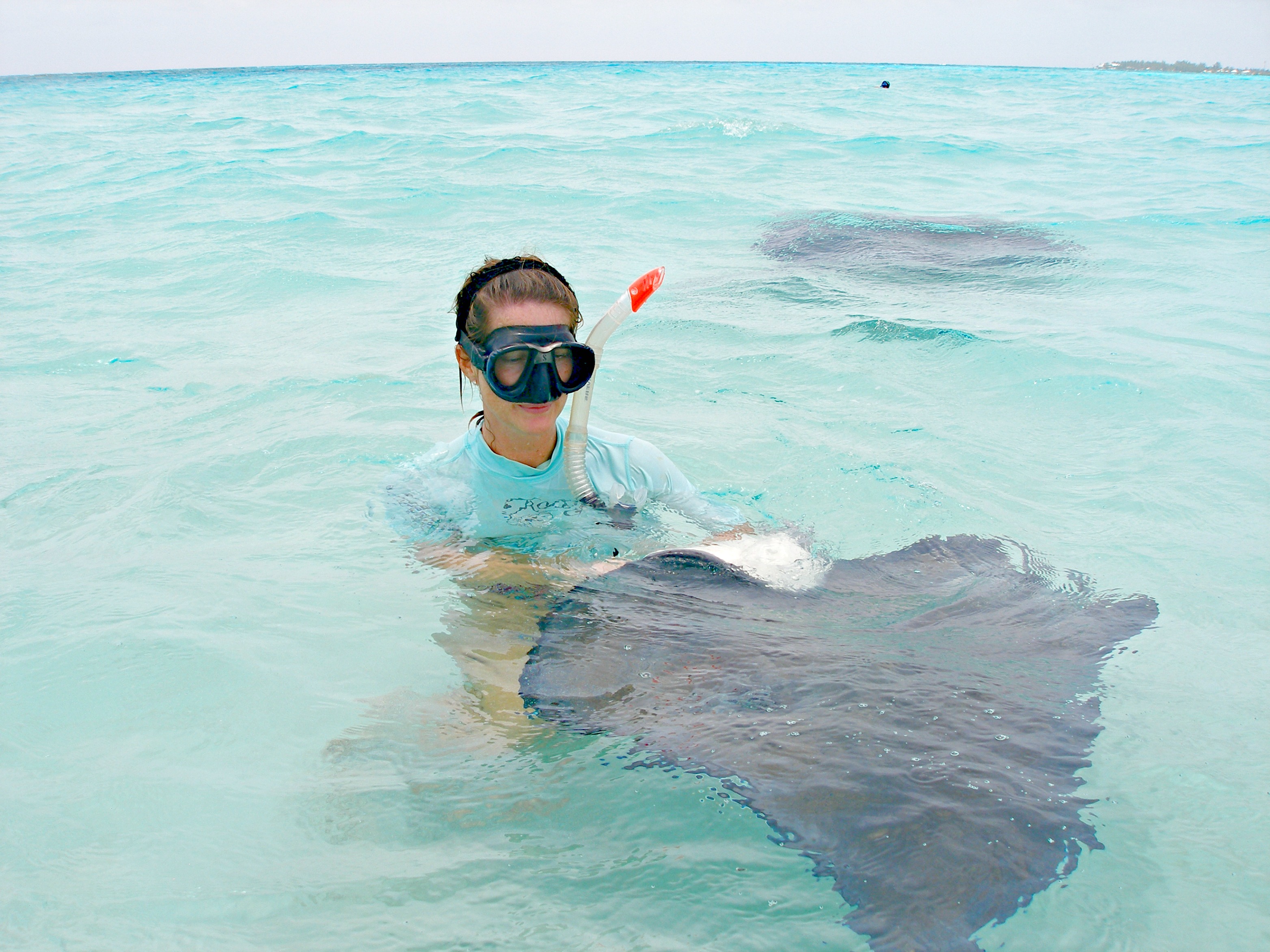 How does the island lifestyle influence your pattern designs
The patterns I design are 100% made for me! I only design what I want to wear myself so usually it's something sleeveless, summery, and lightweight. Due to popular demand, I have included options for different sleeve lengths for those who don't live in warmer climates and of course using a heavier or warmer fabric can totally alter a garment to make it suitable for different styles too. But when most of my time is spent in shorts and t-shirts or swimsuits, I've never felt the need to create a pattern for a jacket or anything formal.
Can you tell us about some of your favorite sewing patterns you designed?
My favorites are the ones that I wear most often and those that are ideal for a life in the sun. I have a couple of pairs of nice light and comfy stretch shorts, including a set I use for running. I pretty much live in those shorts. I've made some nice halter tops that show off my tan, and a couple of pretty sun dresses that were based on designs I saw while people watching. I also love to sew my own leggings and use bright patterned fabrics.
Do you have any advice for aspiring pattern designers who would like to take the leap to selling their patterns online?
Do it! It can be a lot of work to learn the process of pattern designing, grading, digitizing, etc., and so your first pattern might take a couple of months from initial design to being ready to market. That's OK, the next one will be faster and the one after that, faster still.
Do make sure to get the pattern tested by sewers with a range of experience before launch because often they'll have ideas you hadn't even considered.
The Bluprint platform makes it easy to get your pattern in front of thousands of potential customers, and when you have a large number of patterns in your store, it can provide a nice additional income.
Giveaway! Win Bluprint's Modern Travel Tools Set
Kiss full-sized, bulkier travel gear goodbye and cement your status as the savviest packer and sewer around. Enter to win here »