If you've ever looked for sewing ideas for beginners, it's quite possible that you've fallen into the black hole of Pinterest and still did not know where to start. Truly, the possibilities are endless, which is probably why you wanted to learn how to sew in the first place!
Beginner sewists are usually a little apprehensive and rightfully want to avoid tackling a project that's far beyond their skill level. After all, sewing should be fun, not frustrating! So, where to start? That's largely dependent on what you're most interested in sewing, whether it's garments, home decor, accessories — or a delightful combination of all three.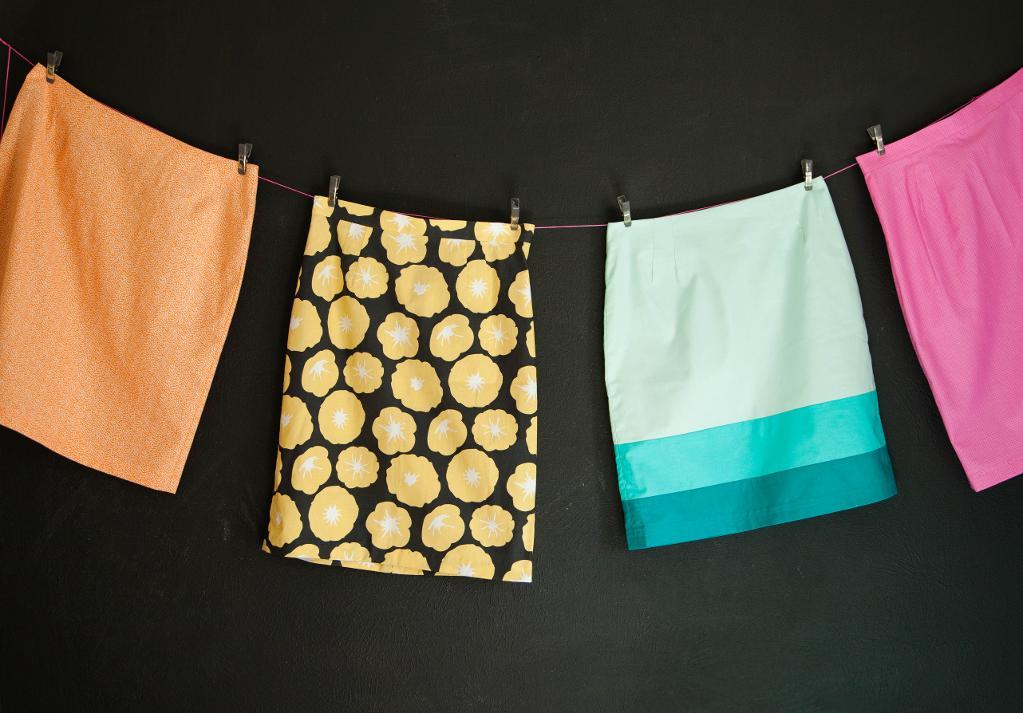 Photo via Bluprint instructor Brett Bara

Sewing garments
If you have dreams of a completely handmade wardrobe, start with a basic garment, like pajama pants or an A-line skirt. Although it's possible to make both of these items by drafting a pattern from a garment that's already in your closet, I suggest purchasing a pattern if you're just starting out. This will help you get familiar with pattern markings, and give you good practice in cutting patterns and following the instructions. Once you have a good understanding of the basics, you'll be free to improvise, make your own customizations, and ignore the pattern instructions when you feel like they are wrong (it does happen!).
Look for a pattern that has only a few pieces and can be completed in a short amount of time. Many pattern companies have lines of patterns that can be completed in an hour or so, and they are a great place for beginners to start! If you don't have time to get to the fabric store, don't forget that Bluprint has many sewing patterns available for you to download online and print at home. First, you'll want to read up on some tips for printing sewing patterns at home.
Browse our beginner sewing patterns.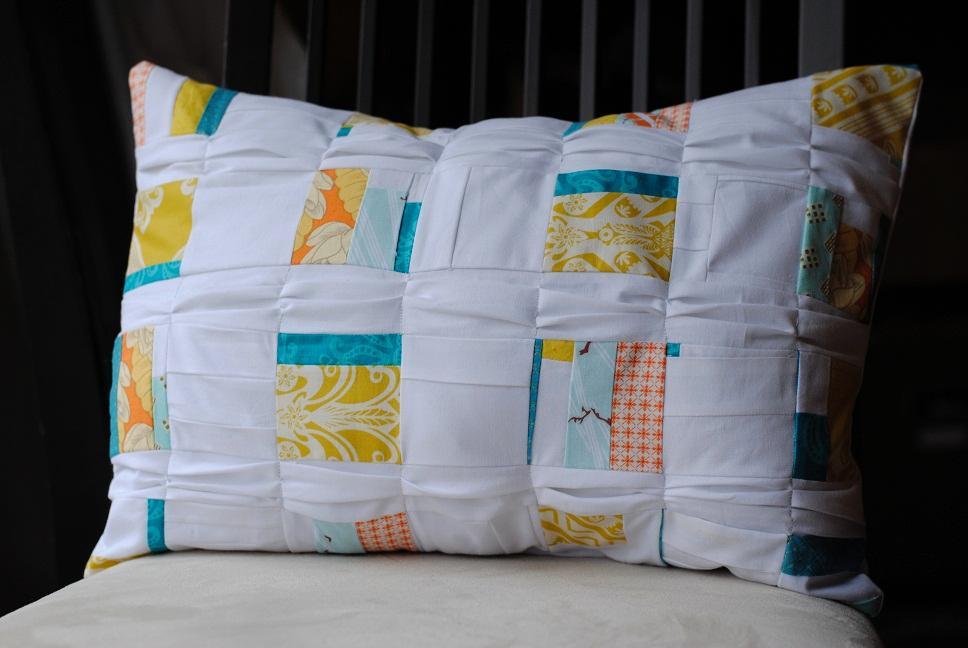 Photo via Lindsay Sews
Sewing home decor
If you're mostly interested in sewing for your home, you'll also want to pick a simple project to start with. Although you might be motivated to sew custom drapes for your living room, it's a better idea to begin with a smaller scale project, like a set of cloth napkins or a throw pillow. (Get the FREE Pleated Boxes Pillow pattern seen above.)
You don't necessarily need to familiarize yourself with printed patterns for these types of sewing projects, so look for a good tutorial online to help you get started. Once you can whip up a pillow in no time, you can move on to sewing roman shades or creating custom valances for every room in your home.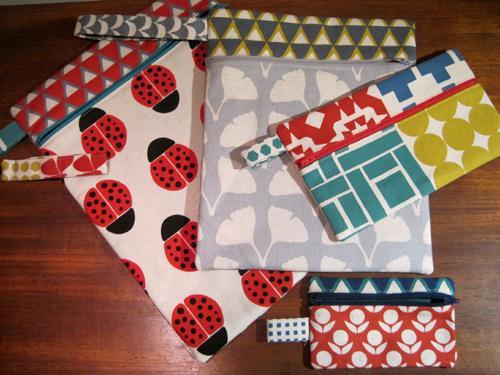 Photo via Bluprint instructor Kristin Link
Sewing accessories
Sewing accessories is a great place to start if you're don't know what you want to sew, just that you want to sew something. Accessories usually require the least amount of fabric and you can complete a project in an hour or less once you get going. They are a great way to boost your sewing confidence!
Start by mastering simple zipper pouches, like the ones seen above, which are taught in the FREE mini-class Bag-Making Basics: Reversible Tote & Zipper Pouch. Both of these projects will help you understand construction and give you practice with slightly trickier sewing tasks, like inserting a zipper or creating a drawstring. From there you might want to try sewing from a pattern, and progress to working with more challenging fabrics, like leather or oil cloth.
Some fabric shopping tips
No matter where you're starting, make it a priority to find some fabric that fits your style, so you'll end up with a finished product you love and want to use (or wear). After all, that's kind of the whole point! For beginner projects I'd stick to working with cotton. It won't give you the trouble that a delicate, slippery or extra-thick fabric might, plus it's easy to find, available in many different prints and colors and is affordable.
Any of the beginner sewing projects discussed above will only take a couple of yards of fabric (or much less!), which you can easily find in Bluprint's fabric shop.
[box type="shadow"]
Ready to get started? Check out one of these fabulous Bluprint classes that are perfect for beginners!
[/box]
Do you have any other tips for beginner sewists?