What did we do before the Internet? From easily finding sewing tutorials to being able to take sewing classes and buy patterns without leaving the house, the Web is an incredibly useful resource for sewists. Personally, I love all the sewing inspiration that can be found, particularly on social media Web sites.
Three social media Web sites for sewists (and why they're great):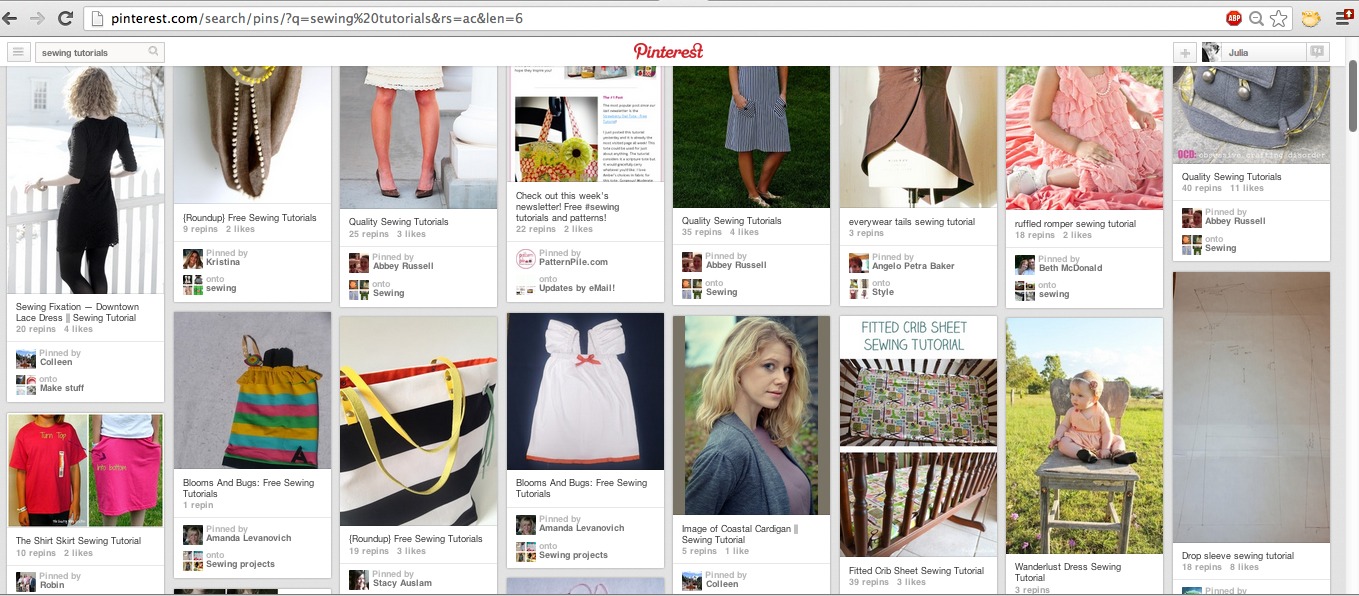 Pinterest rocks as a social media platform because there are no limits to how useful it can be. Sewists can use Pinterest to keep track of fabric (what you have in your stash or what you want to purchase), bookmark sewing tutorials (and you're not limited to images, so be sure to pin any YouTube videos you find helpful, as well), collect color and outfit inspiration, and organize your sewing pattern wish list. Type whatever you're looking for in the Search box and be amazed at the number of pins that come up. Plus, you can "follow" the Pinterest boards of fellow sewists and discover all the cool stuff they are pinning. Pinterest is also a great way to drive traffic back to your own blog by pinning images of your sewing projects. Important: When pinning away, remember to be a good pinner.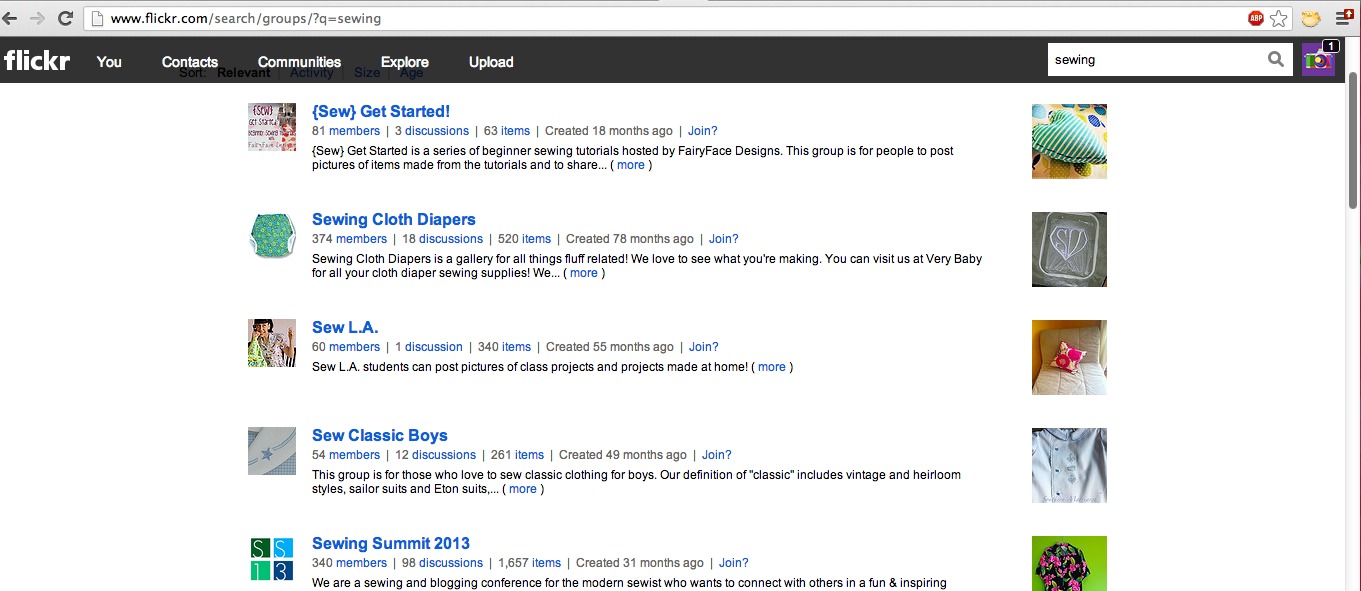 Flickr is a video and photo sharing site, so it's a wonderful place to upload photos of your latest sewing project to share with friends near and far. But I think the real value in using Flickr for sewists is the groups feature (look for it under the "Communities" tab on the menu bar). There are groups for just about everything imaginable, and that includes numerous groups interested in garment sewing. You can also find groups sharing photos of sewing spaces, groups that love anything home-sewn, and groups that focus on a particular type of sewing (like swimwear) or a type of fabric (like linen). Flickr can also be a good place to research your next sewing machine. The most useful groups, I find, are the ones that focus on a particular designer's patterns, like the Sew Liberated group or the Colette Patterns group. It's a fast and easy way to see how other sewists have interpreted the pattern with their choice of fabric and notions. Plus, you can ask for help (or give advice!) in the discussion section. For more on the specifics of using Flickr, be sure to check out this post on social media for quilters, and start following the Bluprint Blog on Flickr!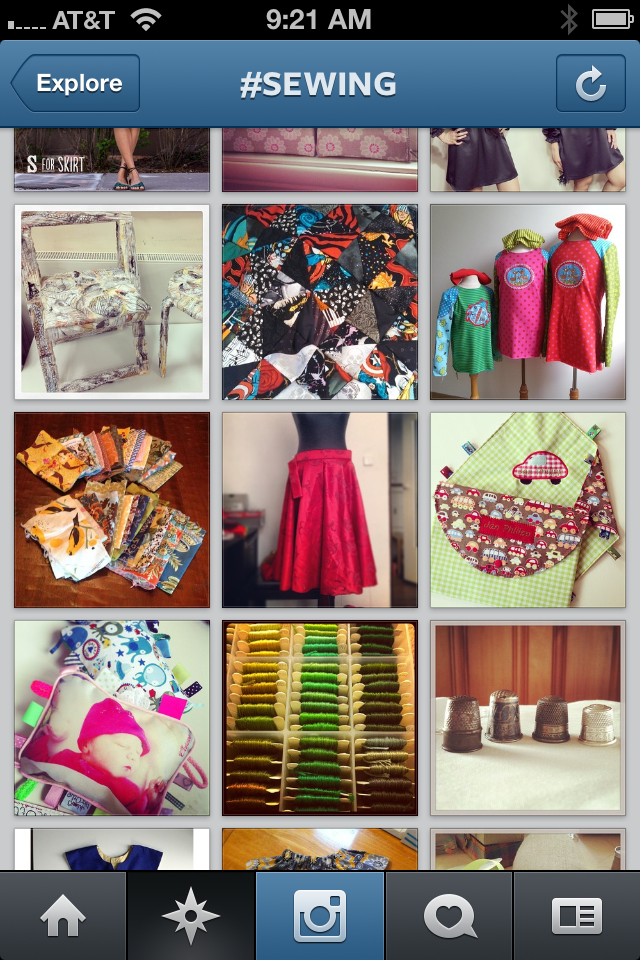 Instagram is a photo-sharing app for your smartphone. Instagram users love hashtags, so it's a great App to turn to when you just want some inspiration. Try searching #sewing, #sewingproject, #sewingroom and #fabric for general eye candy. If you're looking for wardrobe inspiration, check out #memademay. Sewists hoping to promote self-made clothing add photos using this hashtag each year during the month of May. Don't forget to tag your own sewing-related photos so other users can get inspired by your work. And be sure to follow the Bluprint Instagram account at @becraftsy.
What's your favorite social media platform for sewing inspiration? Let me know in the comments!