Are you daunted by the thought of sewing your own jeans? Don't be! While sewing jeans is far from the simplest sewing project you can tackle, with a bit of practice and attention to the details, you can add jeans-making to your sewing resume.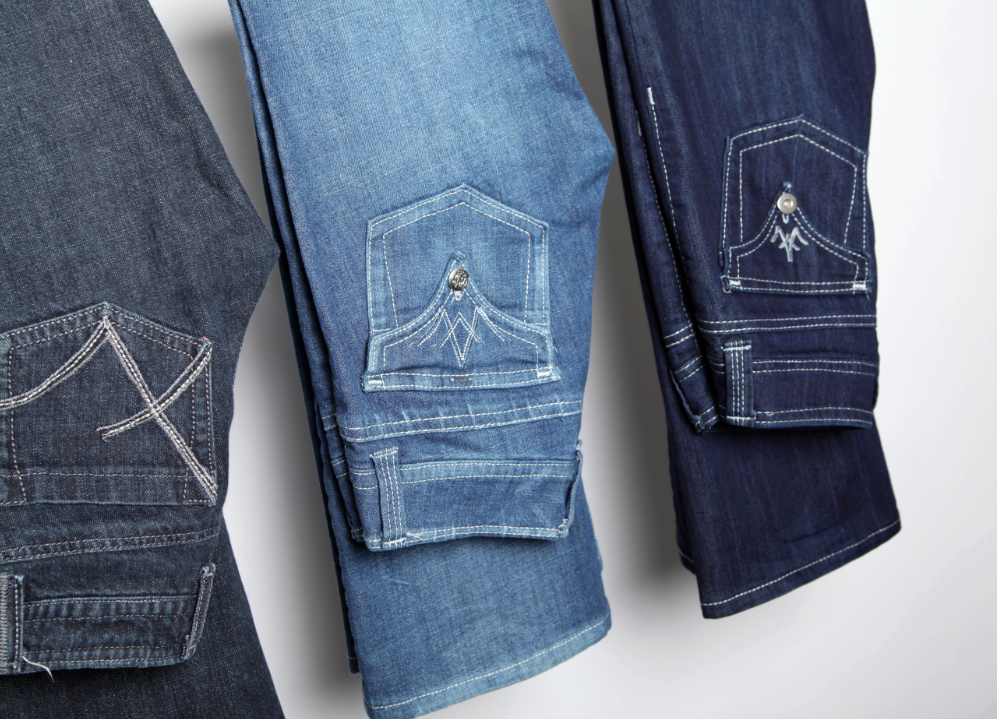 Photo via Bluprint instructor Angela Wolf
Making a pair of jeans is a fairly big undertaking. By breaking it down into smaller components, it definitely becomes much more manageable and will increase your confidence that you can produce a great-looking pair of jeans.
[box type="shadow"]Whether your style is classic or fashion-forward, sign up for Angela Wolf's Sewing Designer Jeans class and get the look of high-end jeans for a fraction of the cost! You'll learn to personalize patterns and construct flawless, one-of-a-kind jeans complete with all the designer details you love.[/box]
Tips for sewing your own jeans
1. Patterns
Starting with a great pattern will go a long way in helping you create the kind of jeans you want. There are plenty of options available from the Big Four pattern companies as well as from indie designers. Bluprint instructor Angela Wolf's Angel Bootcut Jean pattern has loads of positive reviews and comments.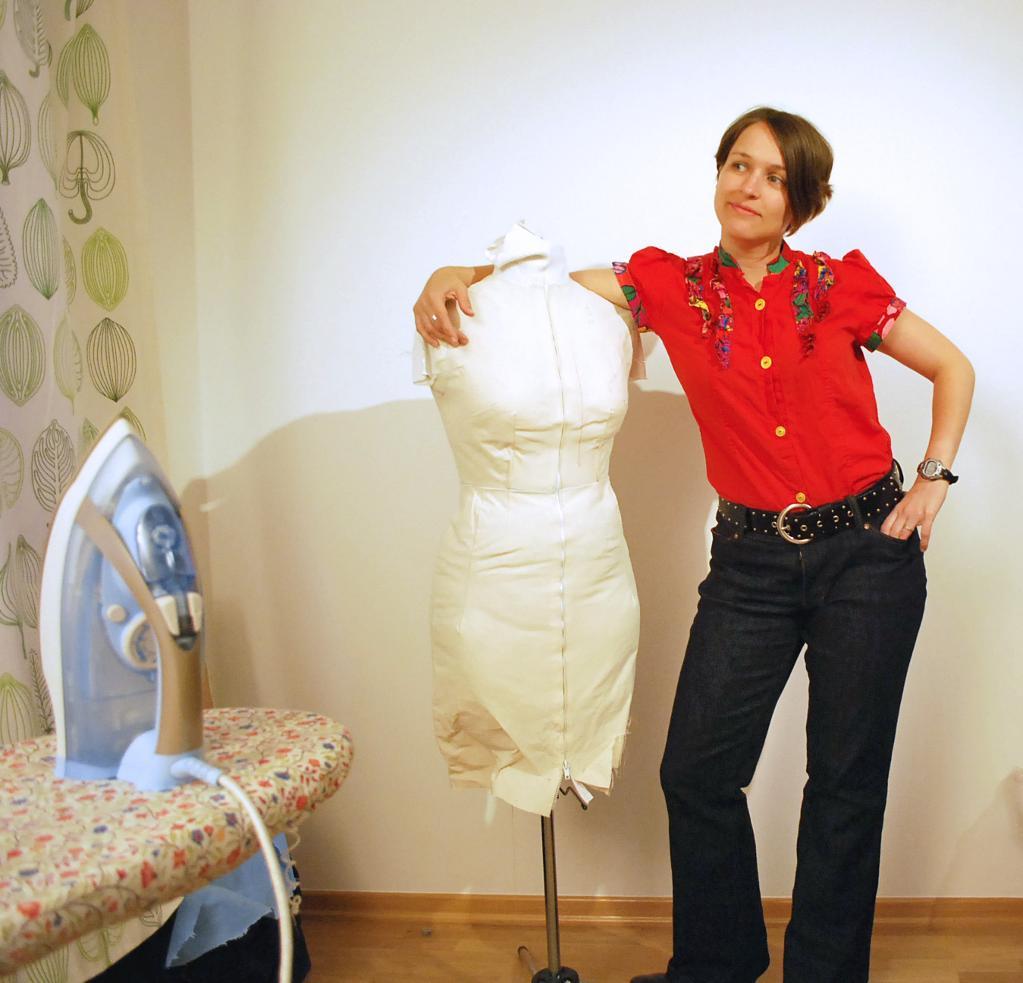 Nice fit and detailing on the Purty Jeans on Bluprint member adriprint's jeans
2. Fitting
One thing that can really impact how satisfied you are with your jeans is the fit. Spend the time to make a muslin, or test garment, of your jeans.
It is important to use the same type of fabric for your test copy as you plan to use for the final jeans. So that means if you are making stretch jeans, be sure to use a fabric with the same amount of stretch for your muslin version, otherwise your fitting will not translate correctly to your final jeans.
3. Fabric
Denim is classified by weight, such as 8 ounce, 10 ounce, 12 ounce, etc. That number refers to what a square yard of fabric weighs. So, the larger the number, the beefier the denim. Lightweight denim is usually considered to be 12 ounces or less, a mid-weight denim will be 12-16 ounces, and heavyweight denim is 16 ounces or more. Spandex can be added to denim for that "comfort stretch," and usually varies from 1 to 4%.
[box type="shadow"]Pick up some tips on sewing with denim.[/box]

Bluprint member BettinaG got a great fit on her skinny jeans
3. Tools and supplies
All jobs require their own tools, and jeans-making is no different. You will need denim or stretch needles, sized appropriately for the weight of denim you will be using. You may use regular thread for construction, but special jeans or topstitching thread will produce a more RTW look for any decorative topstitching you plan to add. Rivets,  jean buttons and jean zippers will also add a designer look to your own creations. You might need a hammer, a tailor's clapper and a "hump jumper" during your construction process, too.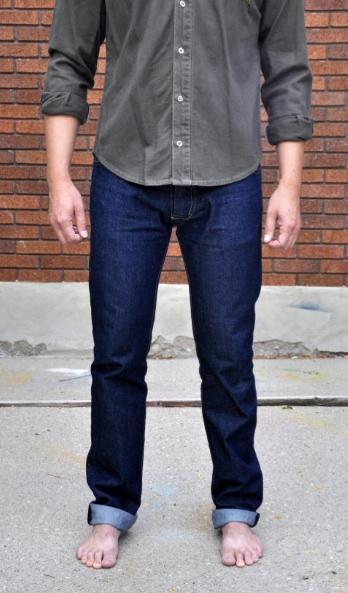 Bluprint member Sartorialist drafted his jeans pattern from a pair in his closet
4. Practice, practice, practice
Take the time to make some samples using scraps of your final fabric choice. Test the length you want to use for topstitching, and be sure to write it down so you use it consistently throughout your jeans. Experiment with making a true felled seam, or whether you would prefer to serge your seams and just apply two rows of decorative topstitching to simulate a felled seam
5. Design details
One of the best ways to design your own jeans is to evaluate what RTW jean designers do. Looking over jeans you already have in your closet or doing a little snoop shopping will give you loads of good ideas on the construction techniques and topstitching details you want to copy for your own jeans.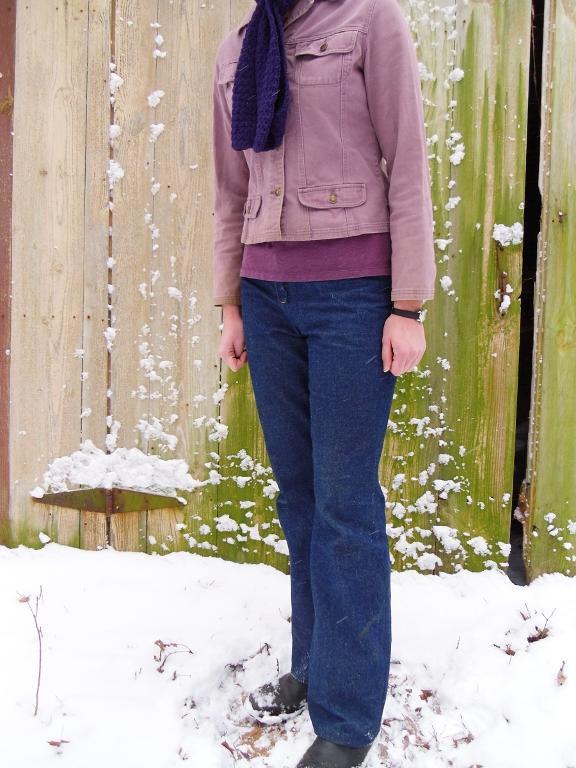 Bluprint member herlittleway did a great job on her first pair of jeans!
6. Breaking it down
Once you have a good fit, have collected all your supplies, and practiced the design details you want to incorporate, it is time to actually sew your own jeans. Cut out all your pattern pieces, and apply any interfacing required by your pattern.
Making jeans consists of the following "components" of the garment:
Embellishing and applying the back pockets, and then attaching the back legs to the back yokes
Constructing and attaching the front-hip pockets, and optionally, a coin pocket
Making the front fly
Joining the front legs to the back legs
Attaching the waistband
Hemming and finishing details
Give jeans a try! Don't expect perfection from your first pair, but with practice, you will soon be making designer jeans at a fraction of the retail price. Be sure to check out Angela' Wolf's online Bluprint class, Sewing Designer Jeans for more tips and tricks.
Have you tried to sew your own jeans? Do you have any tips to share?