If you're a budget savvy or eco-conscious sewer, don't underestimate the power of secondhand linens! Scouring your local thrift store, yard sale or flea market for gently used linens − from bedsheets to curtains to tablecloths — might help you find the perfect fabric match for your next sewing project.
Sewing with secondhand linens is not only affordable, but it's also sustainable and an excellent way to think "green" in the sewing room. It's a great option for the vintage fabric lover, too!
Here are 5 great reasons to consider secondhand or "thrifted" linens for your next sewing project.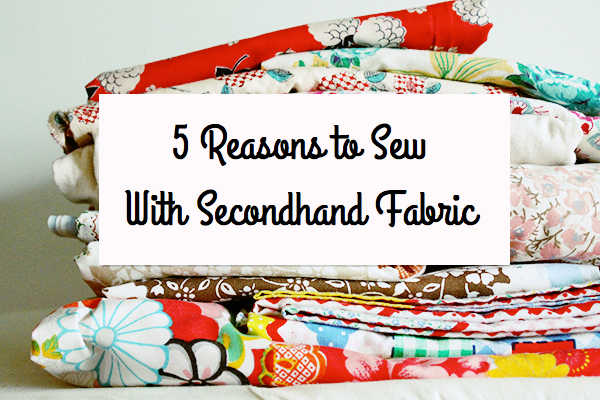 Reason #1. They're a budget-friendly buy: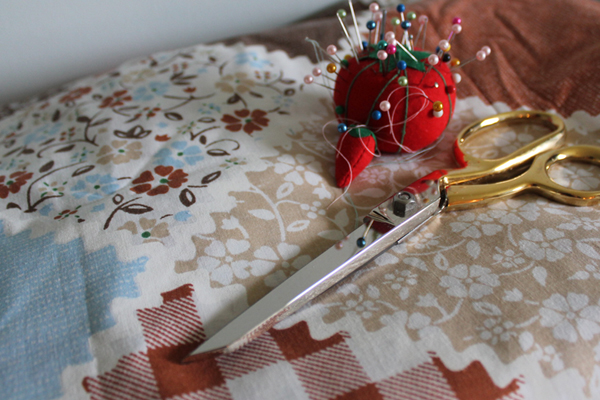 The most obvious benefit to sewing with secondhand linens is the price. You can often find nearly new sheet sets and curtains for just a few dollars or less. That amounts to quite a bit of yardage for a serious bargain!
To make sure you're getting your money's worth, thoroughly check the linens for fabric wear and tear or other signs of age that might deter you from buying. Look for cotton and cotton blends that will hold up well in the washing machine. Keep an open mind, and I bet you'll find some perfectly good fabrics that you may not have considered before!
Reason #2. They make a great muslin or toile fabric alternative: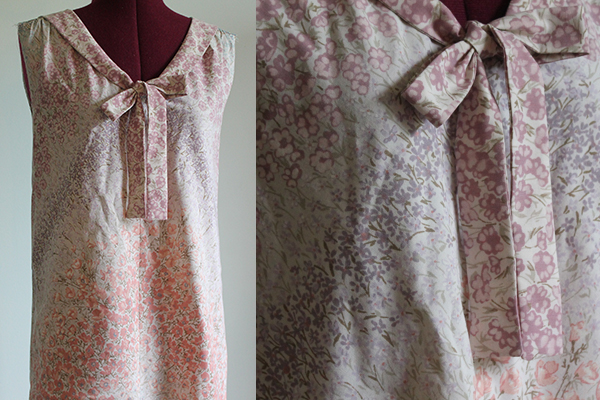 Consider an old sheet as a substitute for muslin or toile fabric when test fitting your next garment. Muslin fabric isn't always the easiest to source, especially when you don't live near a fabric store, so an old bed sheet makes an excellent alternative for testing your latest sloper pattern or fitting adjustment.
Sometimes our sewing projects don't always turn out as planned. It's best to take a test run on a cheap fabric before cutting into the special stuff. But, you never know, your bed sheet test run just might end up really wearable!
Reason #3. Used fabric is makes for sensible children's sewing projects: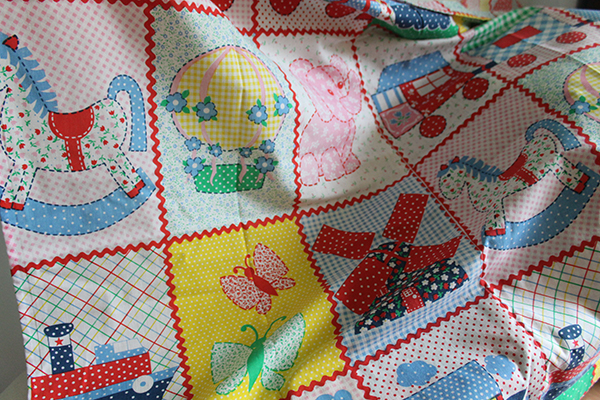 Kids grow out of clothes quickly and wear through them equally as fast. You can find lots of inexpensive character/novelty print linens that make excellent play clothes, especially for the price. You might even consider shopping your own linen closet and find a use for that old bedding set with the missing pillowcase or blanket.
Reason #4: You can sew vintage without breaking the bank: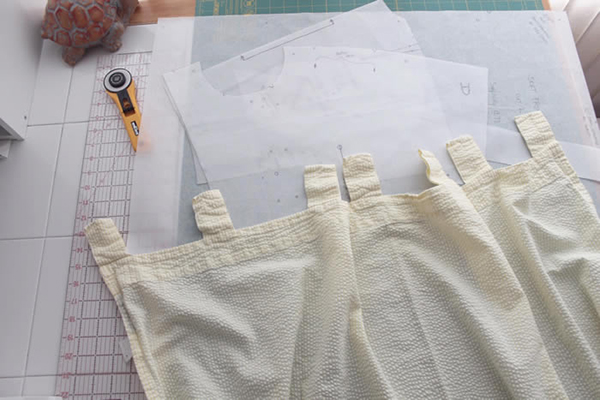 A vintage bed sheet or curtain panel is a super affordable way to get your hands on vintage "fabric." It can get pretty pricey to sew clothing from vintage yardage, depending on where you're shopping. Don't underestimate your local flea market or Op-Shop for that perfect vintage print! You might be just one sheet away from an awesome flirty day dress!
Depression era clothing was made from all sorts of unconventional fabric sources including feedsacks, bed spreads and even curtain panels. If it was good enough for grandma, it's good enough for me!
Reason #5: Used fabric makes for eco-friendly sewing – upcycle, reduce and reuse: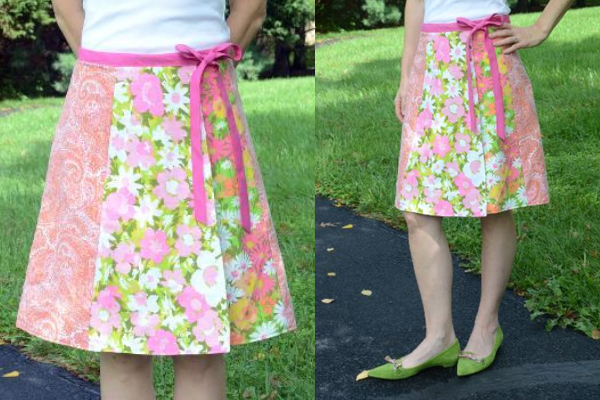 Photo via Craftsy instructor Betz White
Using secondhand linens is an eco-friendly choice for sustainable sewing. It gives you the opportunity to reduce and reuse old materials while creating something useful (and beautiful!) in the process. You can upcycle all sorts of old materials for thrifty sewing projects. For example: A vintage sheet makes a fun, flattering wrap skirt that's perfect for summer, especially in a retro floral print!
For a double dose of earth conscious sewing, why not make a reusable grocery bag or reversible market tote! You can find a new use for an old tablecloth while saving countless plastic bags in the process. It's a win-win!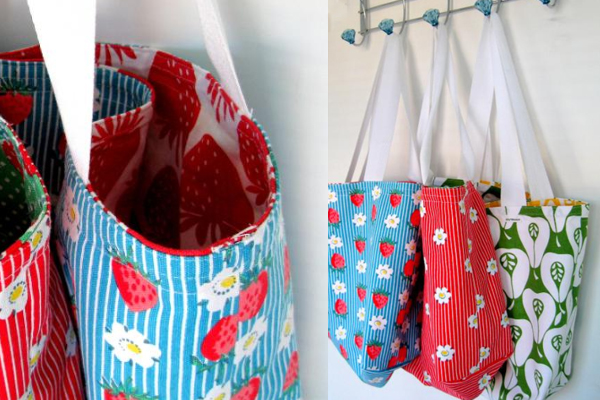 Photo via Craftsy member speaktohe39152
If you've never sewn with secondhand linens before, I encourage you to give it a try! You might be surprised at the awesome things waiting for you in the Home Furnishings isle of your local thrift store.
Embrace the thrift! The Craftsy class Project Upcycle: Thrifty Sewing Projects is your key to unlocking a treasure trove of inexpensive finds. Learn to transform used materials and cheap vintage finds into stunning, one-of-a-kind garments!
Have you ever sewn with "thrifted" fabrics? What did you make?