Seven-minute frosting. If you're a cake decorator, chances are you've at least heard of the stuff: A fluffy, cloud-like cake topping which sets firm and tastes delicately of marshmallows.
Today's the day to try your hand at making this unique topping with our easy-to-follow tutorial for how to make seven-minute frosting.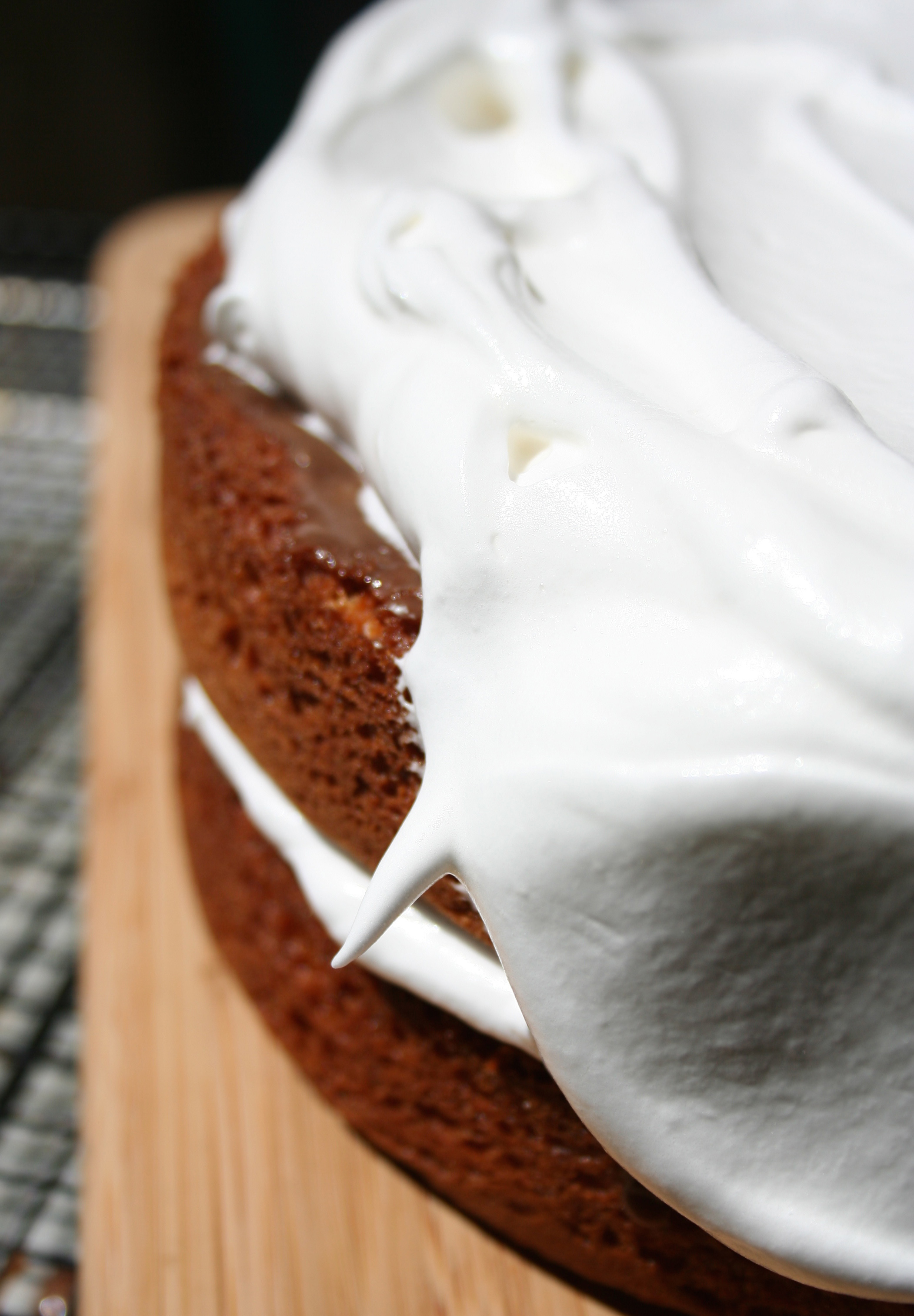 Photos via CakeSpy
Must-know tips for seven-minute frosting:
As you make this frosting, you'll notice that while the recipe doesn't take forever to make, it definitely requires at least seven minutes. The "seven minutes" refers to the amount of time you mix the frosting, not the entire recipe. That having been said, it is suggested that you rely on visual cues rather than timing the mixing in this recipe.
It's very important that you read the recipe first, and measure out your ingredients before you begin. This recipe is not difficult, but it does require constant attention and some fast-moving steps, so being prepared will help ensure success.
While the frosting will keep once applied, it needs to be used to ice a cake right after you make it. If you don't, the eggs can separate within the mixture, giving it an odd, gluey texture. Using the icing right away will ensure that it will keep its shape and consistency.
What about corn syrup? Many recipes for seven-minute frosting contain corn syrup, which gives the icing a silky-smooth texture with minimal effort. This recipe is a little trickier than recipes with corn syrup, but it's worth it, because it has a more delicate flavor and texture than its corn syrup-containing counterparts.
While the hot sugar will help "cook" the egg whites, if you are concerned about the use of raw egg in this recipe, pasteurize the eggs before you begin.
What kind of cakes will taste good with seven-minute frosting? Basically any cake flavor that would taste good with marshmallow. Chocolate, coconut, or lemon cake would all be divine. The cake used in this tutorial is a yellow "poke" cake with a chocolate topping.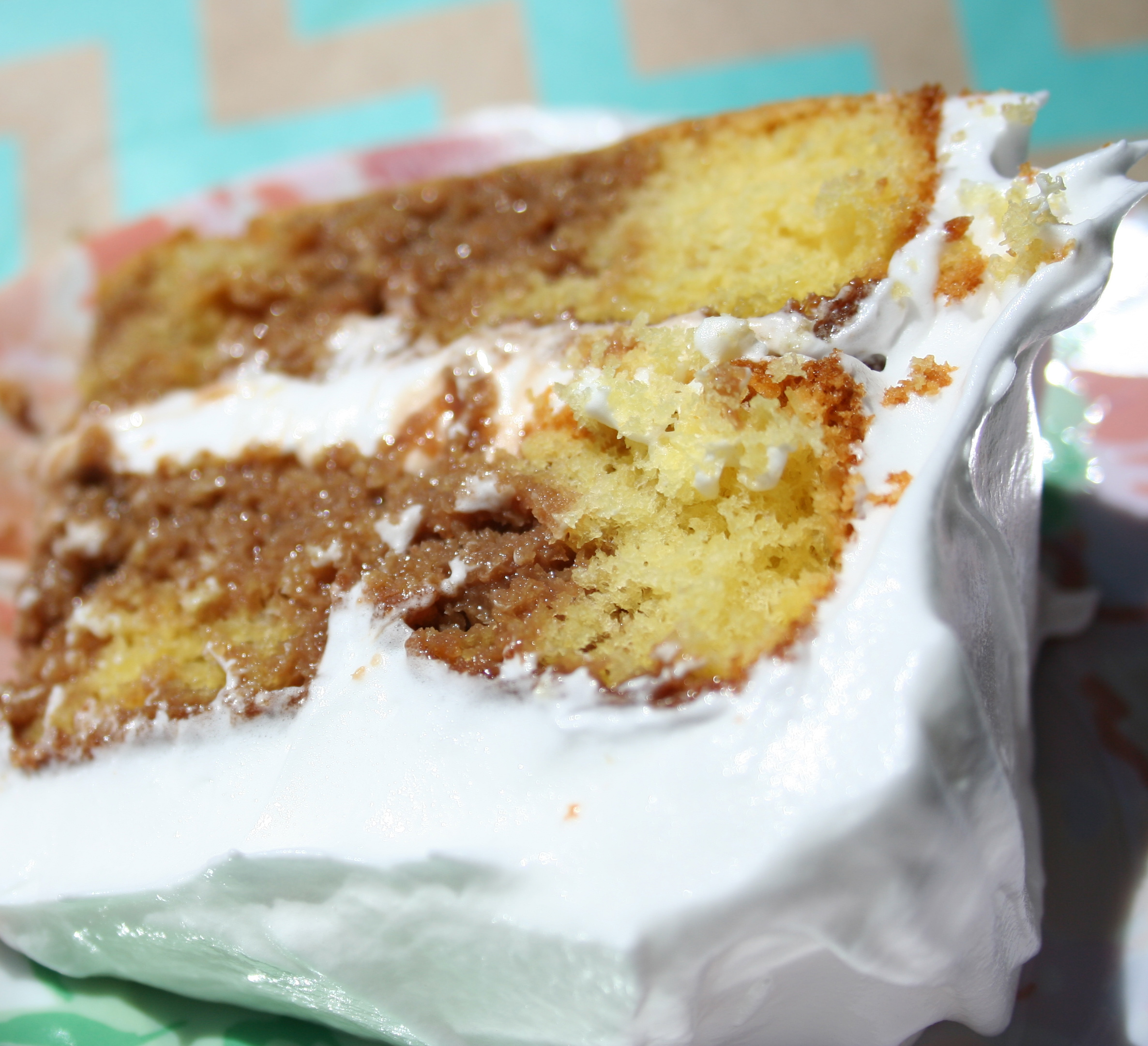 Seven-minute frosting recipe
Adapted from Taste of Southern. Makes enough to fill and top a 2-layer, 8-inch cake.
Ingredients:
4 egg whites
1/2 teaspoon cream of tartar
1/8 teaspoon salt
1 cup granulated sugar
1 cup water
1 teaspoon vanilla extract
Step 1:
Place the egg whites, cream of tartar, and salt in the bowl of a stand mixer. Using the whisk attachment, whisk on high speed until the mixture attains soft peaks. Stop the mixing, but leave the mixture in the bowl.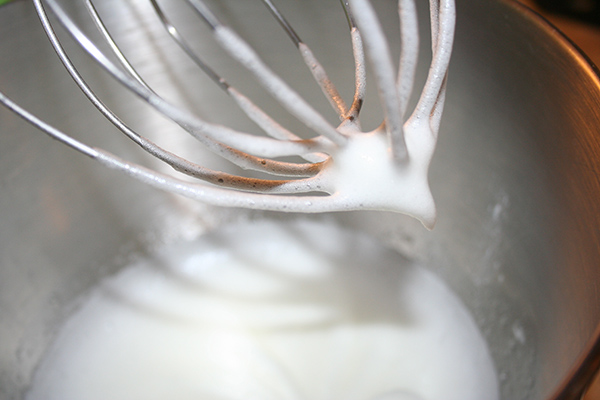 Step 2:
Place the water and sugar in a medium saucepan. Place the saucepan over medium heat, and without stirring, bring to the lower range of temperatures for the "thread" stage, which is 215 to 234 degrees F. which is Once it registers this temperature range, remove from heat.
Note: I removed my sugar mixture from heat at about 215 degrees F.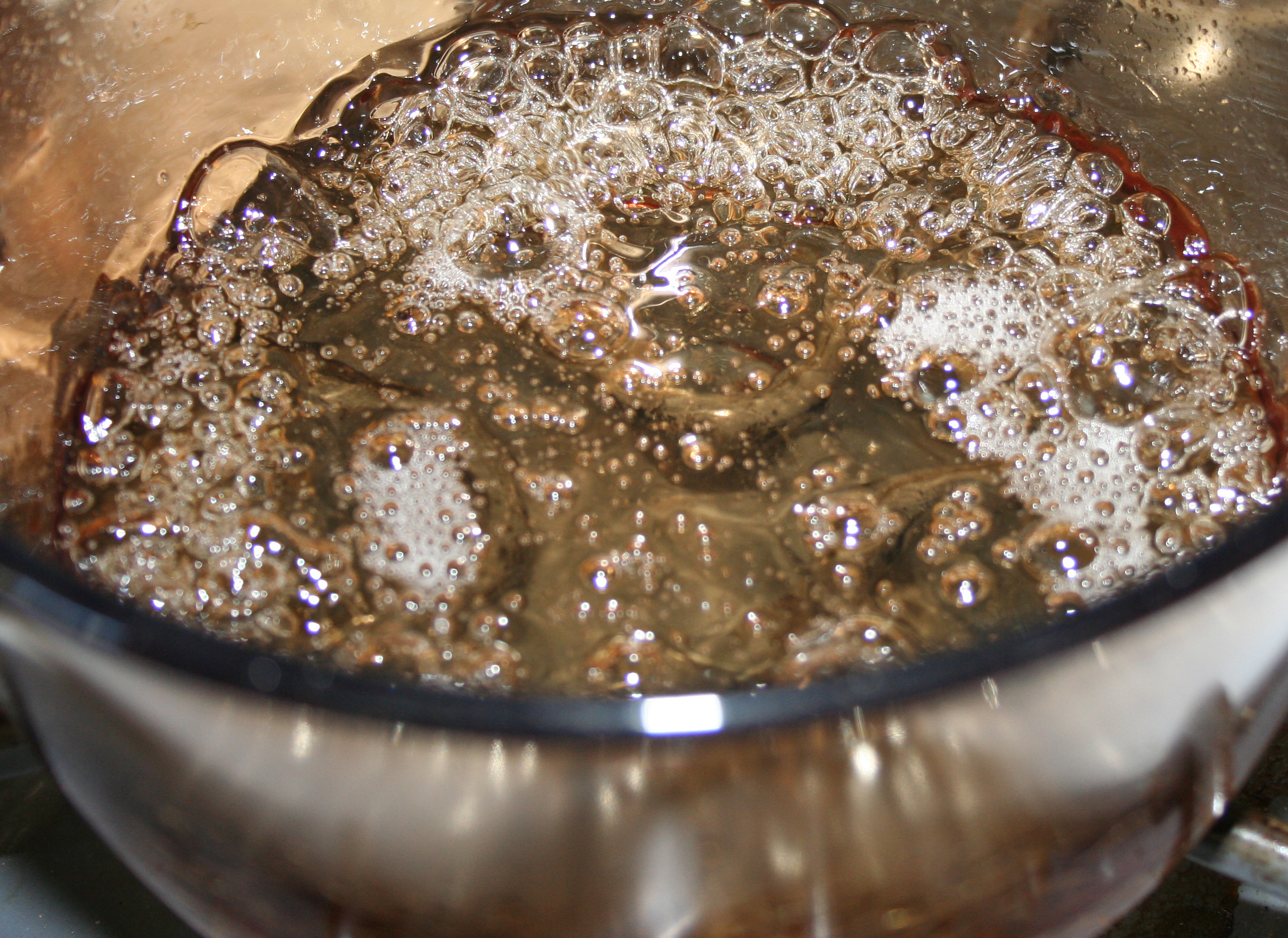 Step 3:
Begin the mixer again, on slow speed, and pour the hot sugar into the mixture in a very slow, steady stream. Once incorporated, add the vanilla and then switch to high speed on the mixer. Mix until the frosting has attained stiff peaks.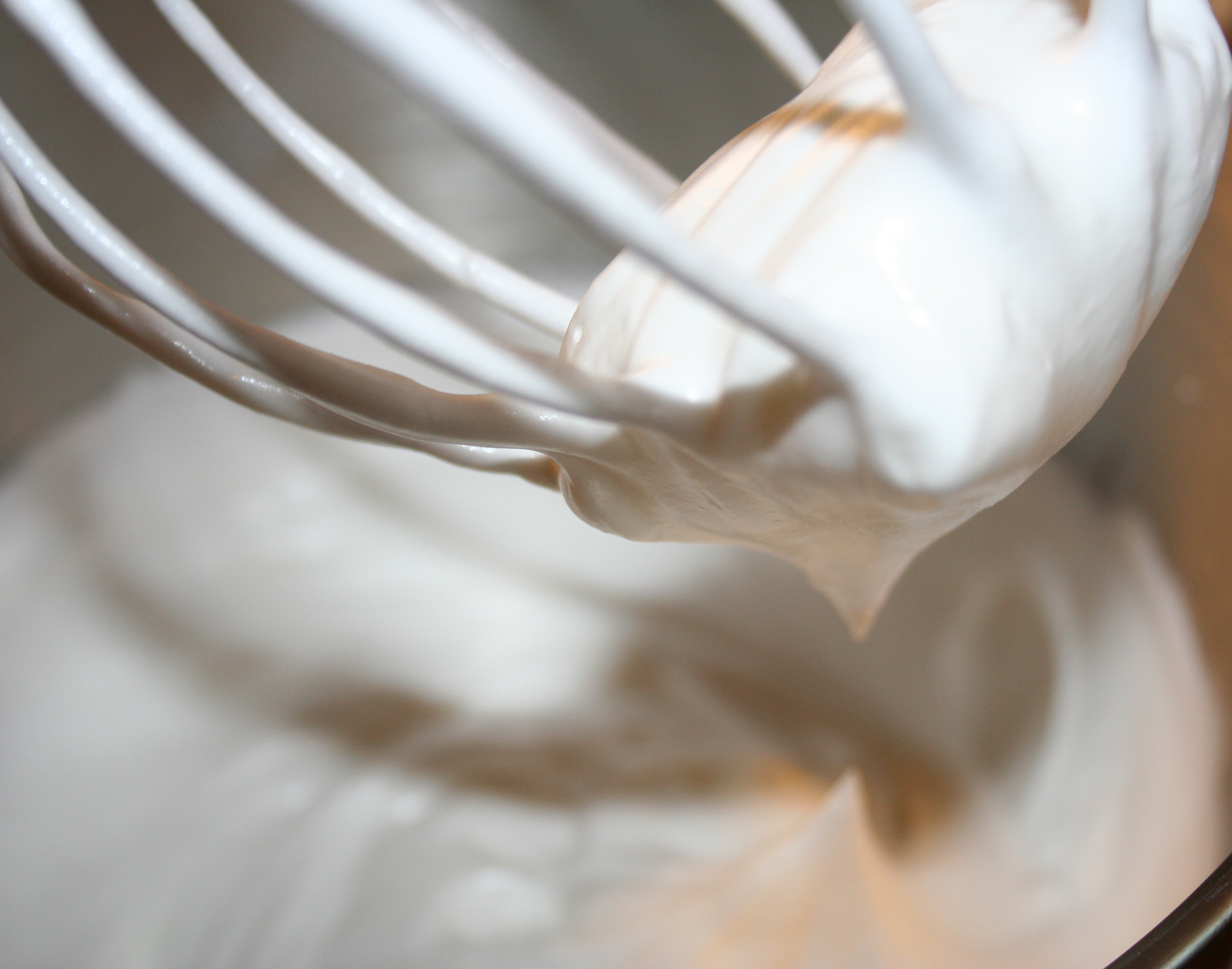 Step 4:
Use to top your cake right away, as this frosting sets firm.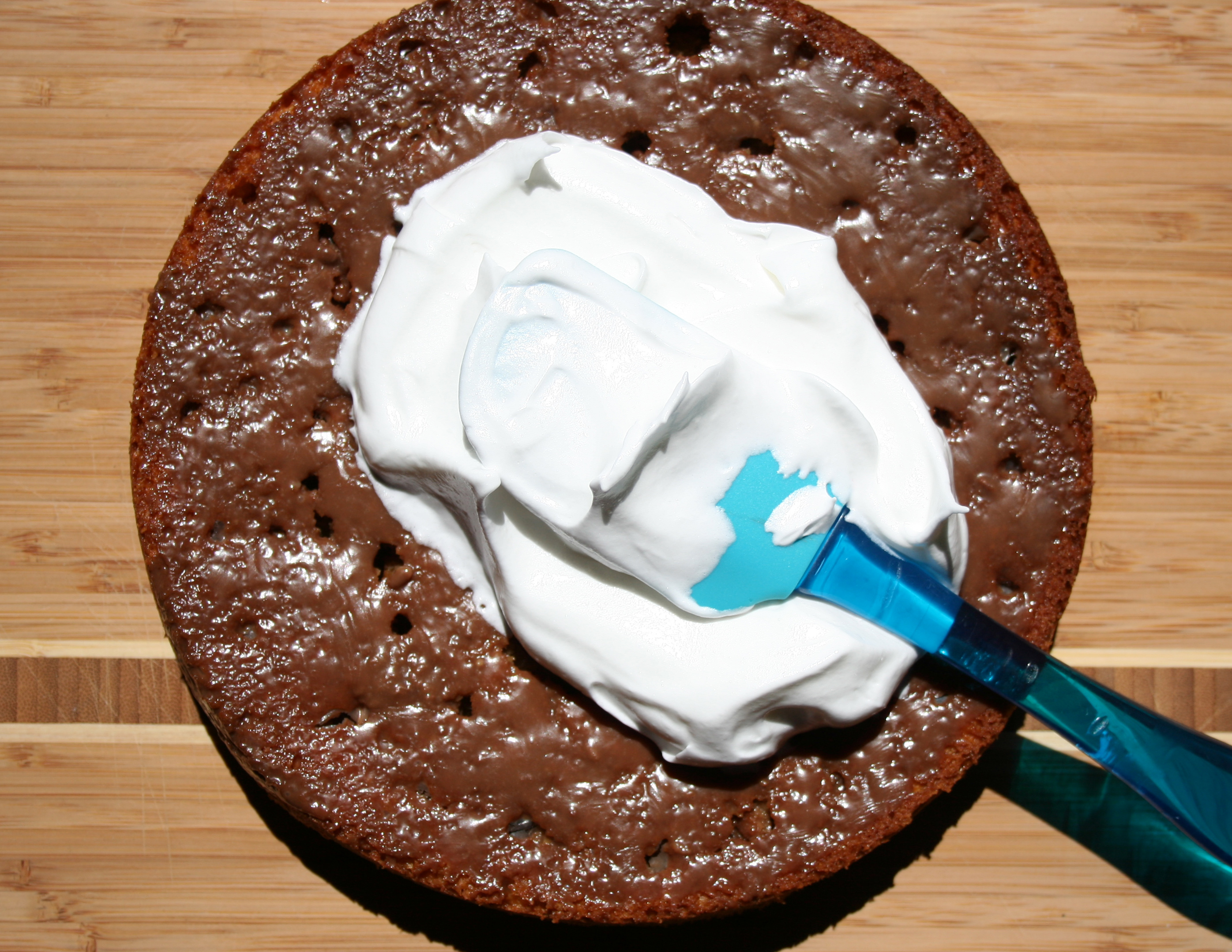 Enjoy your cake, which is bound to wow whoever gets a taste.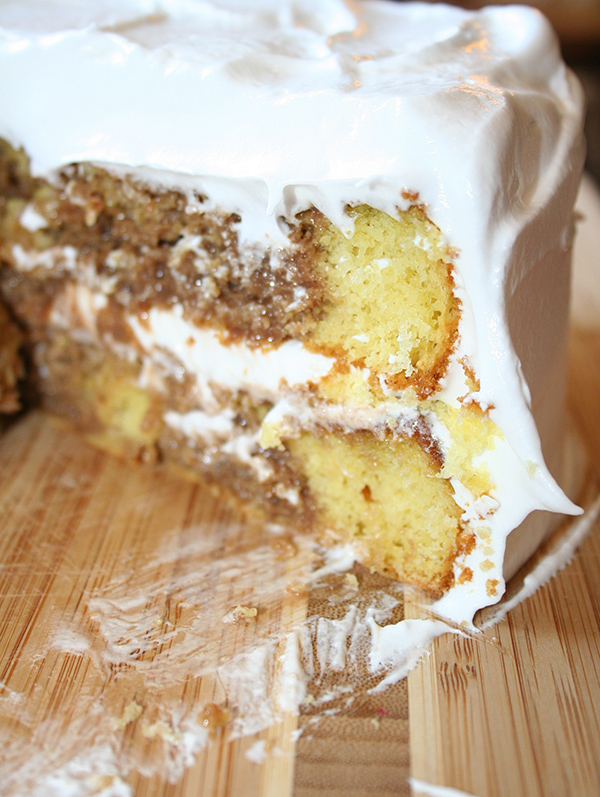 Have you ever tried seven-minute frosting?