This guest post is brought to you by Max Goodman, instructor of Jewelry Workshop. Sign up today to learn how to create your own timeless jewelry pieces with pearl knotting, chain making and photo etching.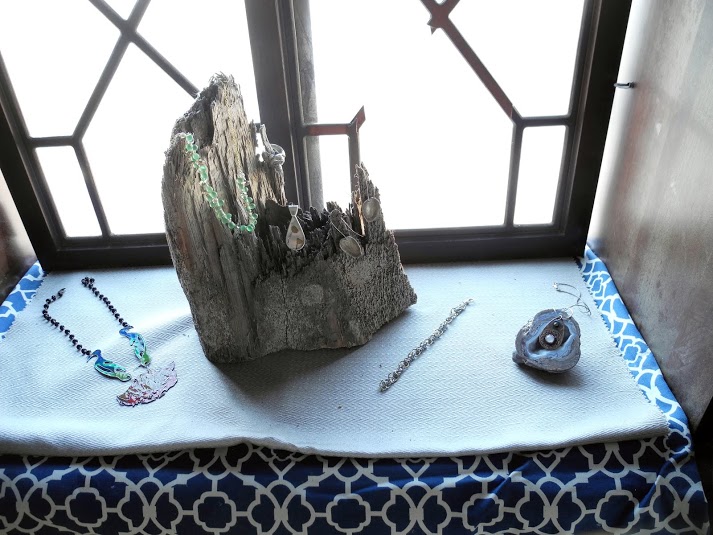 Hi all! Max Goodman here from Craftsy's Jewelry Workshop class. I've just finished setting up my new workspace, Happenstance Jewelry Studio, and thought I'd offer you guys some tips if you're interested in setting up a jewelry studio or workspace of your own. Whether you're a full-time metalsmith like me, or just a beading dabbler, your workspace is an integral part of your crafting practice. Here are my Top 5 tips for setting up a jewelry studio.

1. Ventilation
Ventilation is an absolute necessity and can be as simple as a fan in a window — this will suffice for most beading and knotting projects, which only require superglue or a hot glue gun.
If you're moving into other forms of joinery, like soldering or epoxy resin (which creates carcinogenic fumes), you'll need something more industrial. You can hire someone to build a ducted hood, which is basically a super powered version of the fan in the window. This directly vents your work area, and sucks all the hazardous particulate out of your space with a very powerful fan. This is a good solution for folks who have a permanent workspace, and easy access to the outside.
If you're like me, and you rent a space or work in a room with no windows, you may have think outside the box. I suggest a ductless extractor AND the use of a HEPA chemical air filter. A ductless extractor has filters that get rid of particulate and exhaust from smithing processes, but it won't remove all chemical fumes or gases. The bonus of a ductless extractor is that you get the filtration without the permanent installation of a duct, and you can move it around any time you like.
Though less direct and more ambient than a hood, a chemical air filter is a great safety precaution generally, and will remove both particulate and fumes from the area. This is an expensive filter, but it could literally save your life, and it's small enough to move around with you if you change workspaces. I highly recommend it!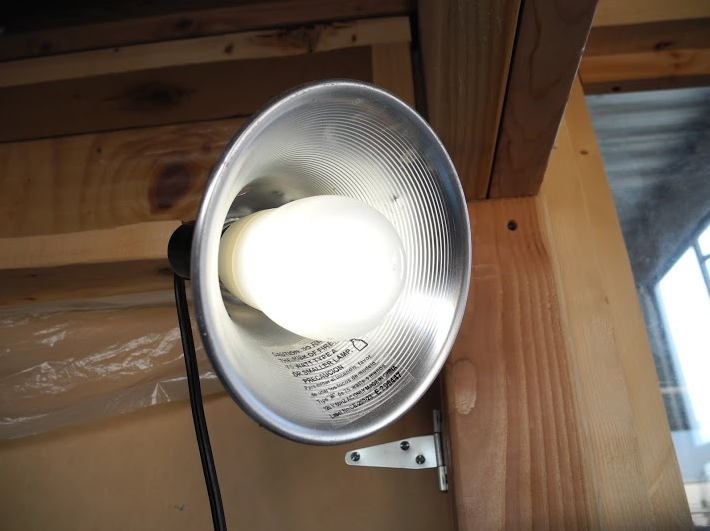 2. Lighting
Jewelry, regardless of whether it's tiny beads, luminous pearls, shiny wires or reflective metals, can be very hard on the eyes. A great natural light source is always a plus, and will give you a sense of how things will look in the daylight hours. If you don't have access to natural light, or tend to work more at night, you can use cheap clamp lights with daylight imitation bulbs. Though they take longer to reach full brightness, they offer a very clean white light and make sure that you're seeing proper colors when you work at night, and so that you're not straining your eyes.
You can also buy cheap overhead fluorescent lights at many hardware stores. They are also quite white, and good for overall lighting. The two combined will give you a spot light source you can position anew with each project, and a good colorless, cheap, ambient light source.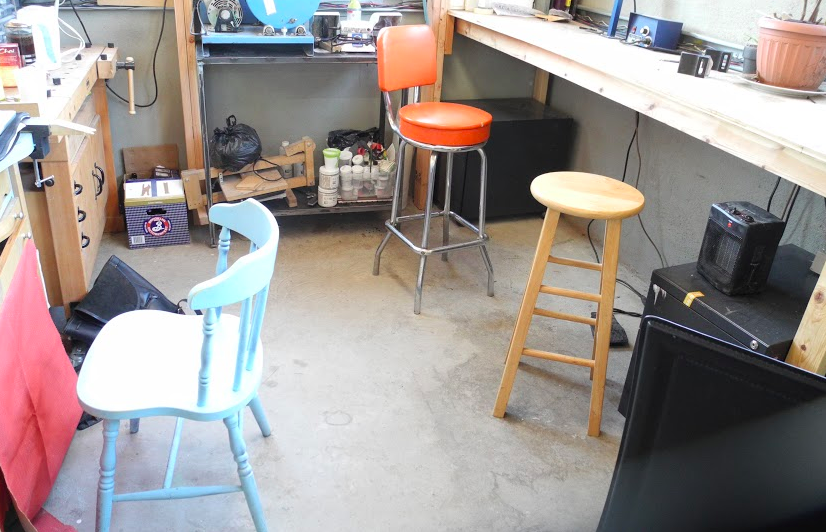 3. Furniture
I highly recommend a stool or chair that offers adjustable heights. This will let you move very close to work surface for operations like sawing or beading, and further away for operations like chain making or filing, where you might want to be above your work. A good sturdy work bench can be purchased from a jewelry supplier, or easily adjusted from something like a woodshop bench or a butcher block. Anything sturdy that can withstand hammering and clamping is a good bench.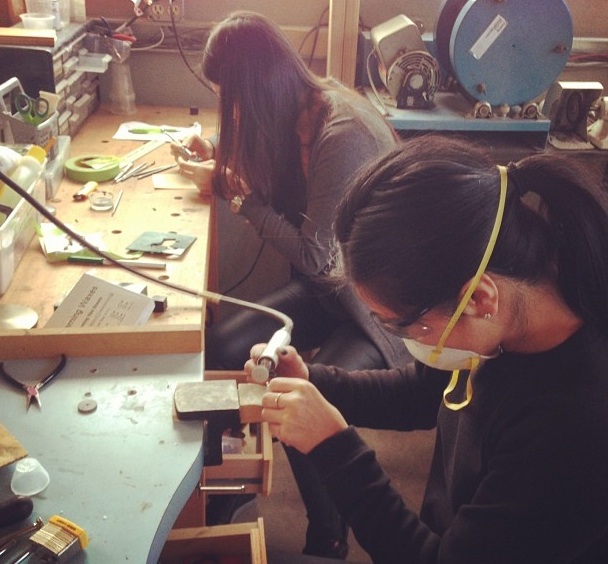 I prefer a work height of about 36″, but this should be adjusted for your personal comfort. I prefer a bench that, when seated, is about the height of my collar bone for fine work, so that I am very close to the task at hand.

4. Inspiration
Really make your workspace YOURS! See something you love in a magazine? Pick up a trinket while traveling? Create an area in your space where you can position these things and soak in the ambiance of your aesthetic tastes. I always keep at least one "inspiration" object on my bench top, and most of my students and colleagues keep a peg board, journal or other area just for this purpose. If you're feeling stuck, a good inspirational talisman can be a godsend.

5. Snacks
Yes, snacks. It might seem trivial, but I find that keeping a coffee maker and a mini-fridge in my shop really lets me keep working. Otherwise, I might have to walk around the corner to the coffee shop and lose an hour of time. When I really get into the rhythm of things, I don't like to stop.
Even if your workspace is in your home, keeping a few tidbits in your working area will stop you from procrastinating by wandering into the kitchen, and encourage you to keep working rather than taking long breaks — it minimizes interruptions.
Keeping a mini-fridge in the shop saves me time and money, and even makes sure that I'm bringing healthy snacks from home, rather than buying junk food on my way to and from the shop.
You might also enjoy our 5 essential tips for selling your handmade jewelry.
I hope these ideas help you as your set up your own workspace. Please leave comments with other cool tips and tricks you used when setting up your workspace. We're a community here, and we love to hear from you!
About Max Goodman

A Philadelphia native, Max Goodman earned her BFA in jewelry and painting from the Tyler School of Art. She spent two years as a horse trainer in Italy before settling in Brooklyn, N.Y. There she created the jewelry program at 3rd Ward, a community artist studio where Max both teaches and makes her own work. Max founded Uproar Art, a nonprofit art program in Brooklyn that offers extracurricular art classes to kids and teens. When she has the time, she still enjoys riding horses in the New York area. Check out Max's own work at www.moxymetals.wordpress.com, and find out more about Uproar Art at www.uproarart.org.