If the summer season finds you enjoying a well-deserved getaway to the seaside, like me, you have probably marveled tirelessly at seashells, studied tidal patterns and watched the colors of the water change throughout the day. Lakes, rivers and, especially, oceans have such a powerful and primal pull on us, don't they?
Whether you are content merely to dip you toes in the water or like to spend an entire day riding the waves, akin to an amphibian, no doubt you derive inspiration from the ebbs and flows of your favorite bodies of water. And while others are compelled to put this inspiration to pen or paintbrush or camera, some of us choose to wield knitting needles and yarn to express our love affair with the sea. The lineup of patterns seen here are all infused with the salty air of the seashore. Some loudly declare their aquatic theme, others whisper it gently.
Discover tranquil waters with 8 seaside knitting patterns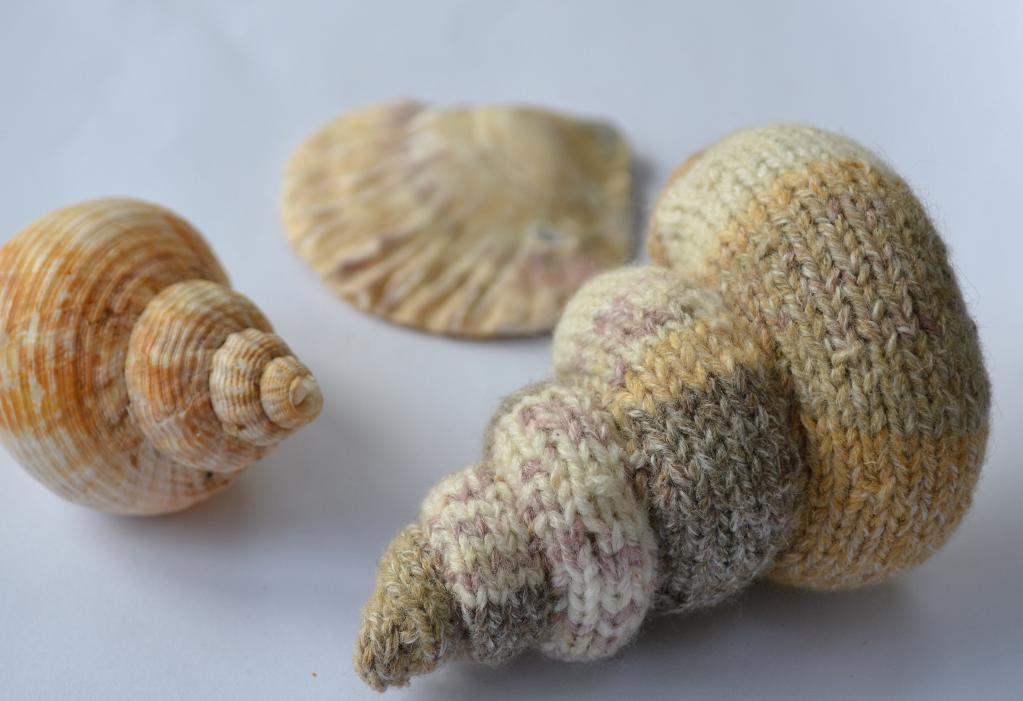 Photo via Bluprint member Ginx Crafts
Start with some sea shells
First up is Spiral Shell pattern, which is designed to be so close to the original that if done in the right colorways, could be virtually indistinguishable from the calcium carbonate versions that mollusks wear. I can picture these as part of a coffee table display or in beachside cottage style decor setting, or turned into a pendant for a necklace. The pattern sounds easy to conquer and involves a bit of creative sewing. So, if you are up for that bit of needlecraft challenge, you will be richly rewarded with the result. Why not make a handful of these at once? Like shells strewn on the beach, there will be even more beauty in numbers.
Get the Spiral Shell pattern here.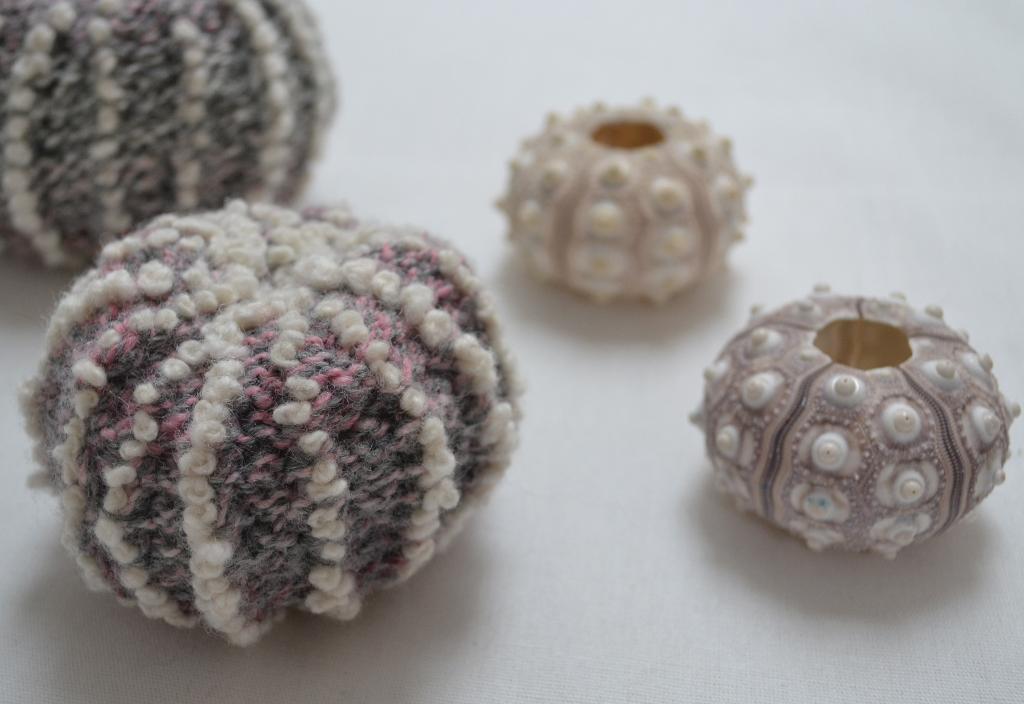 Photo via Bluprint member Ginx Craft
From the same designer, Ginx Craft, comes Sea Urchin Shell, which is equally lovely and charming. Worked in one piece and decorated with French knots, I wonder whether you could get a similar effect by using a boucle yarn for parts of the pattern? Give it a try!
Get the Sea Urchin Shell pattern here.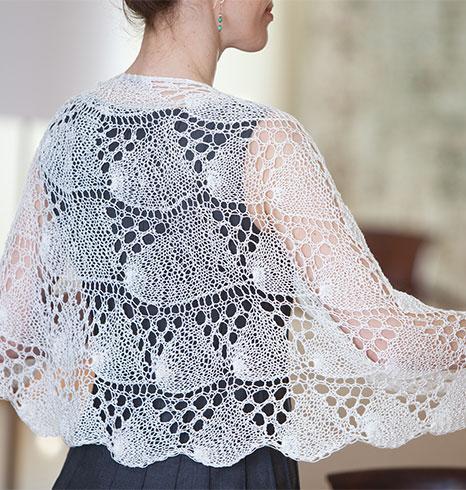 Photo via Bluprint member Jill Wolcott
Then try a seaside shawl
Next up is the enchanting Belon — I can see the white crests of distant waves so clearly here! Airy and lightweight, it is very well suited for cotton or silk blend yarns. Such a pretty number to wear to a beach wedding at sunset.
Get the Belon shawl pattern here.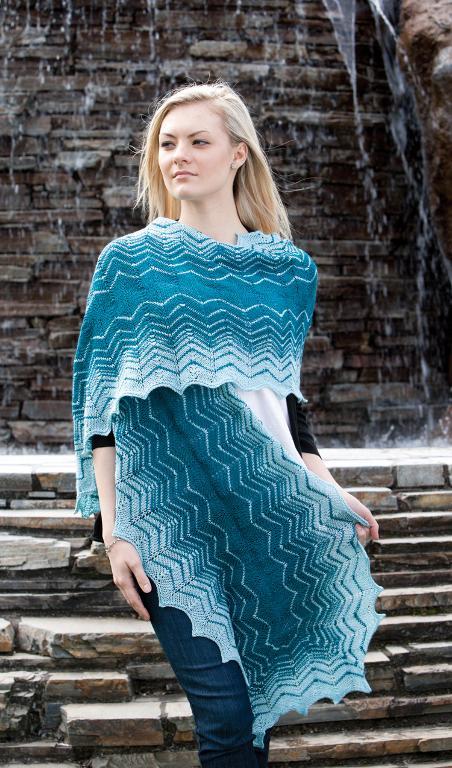 Photo via Bluprint member Amy Gunderson
More substantial but still very much "of the sea" is the Lighten Up! pattern. It's flowing and perfect for blowing in the wind. The colorwork and hues, as shown, are fantastic. I picture this shawl in shades of green or shades of gray too. Best not to choose contrasting colors, however. Instead, I recommend selecting those from the same hue, for a subtler effect.
Get the Lighten Up! shawl pattern here.


Photos via Bluprint designers Sorren (left) and Steve Plummer (right)
Find the ocean in your accessories too.
Two home decor patterns inspired by the sea are The Fisherman and his Boat (pictured left) and She Sells Seashells (pictured right). The former has a darling sailboat motif that would make it ideal for a bedroom of a little boy or girl who adore the sea. The latter features an unusual (and very cool) illusion effect in a clam-shell or fish-scale pattern. The author says the pattern would also be easily adaptable as a bag — what a great summer knit accessory that would be!
Get the Fisherman and his Boat pillow pattern here.
Get the She Sells Seashells pillow pattern here.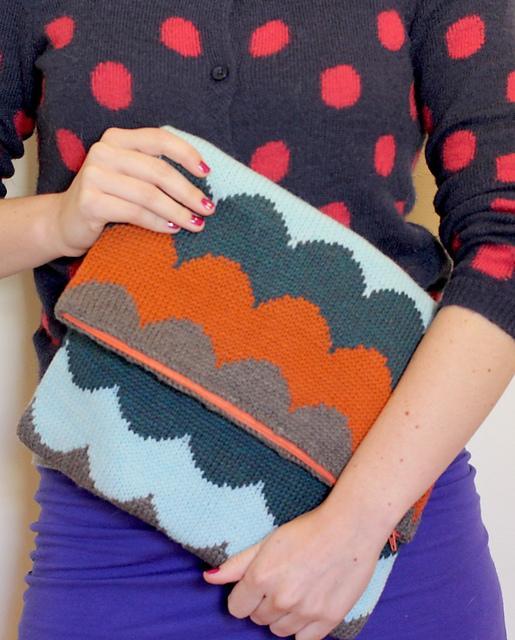 Photos via Bluprint member KatieCanavan
Speaking of bags, the Scallop of the Sea pattern is an attractive oversized clutch that looks cozy and comfortable, through and through. The author has a flare for vintage knitting and chose this "mod" color combination/ But, you could make it in shades of gray and burgundy or silver and black for autumn/winter wear. It would retain only a hint of the water theme then, but the scallop motif is decidedly sea-inspired.
Get the Scallop of the Sea pattern here.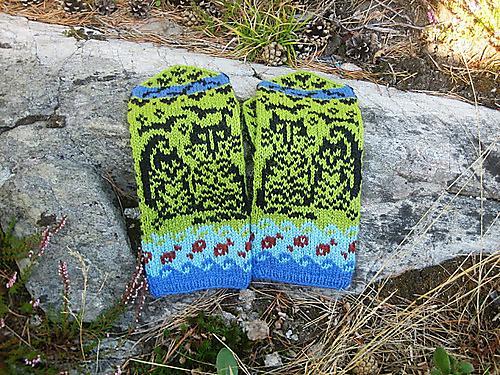 Photo via Bluprint member Kulabra Designs
If you are lucky to live by the shore year-round, the playful and whimsical A Day by the Sea mittens would be a joy to wear on your strolls on the beach even when the temperatures dip close to freezing, for the sea beckons and invigorates in any season.
Get the A Day by the Sea mitten pattern here.
How does the ocean inspire you and your knitting in the summer and all year long?