There are plenty of online tutorials for how to press quilt seams, but few people talk about the why. Did you know that the direction your press your quilt seams will effect the rest of your quilting decisions? I'd like to share how different methods of pressing seams can influence the overall look of a finished quilt.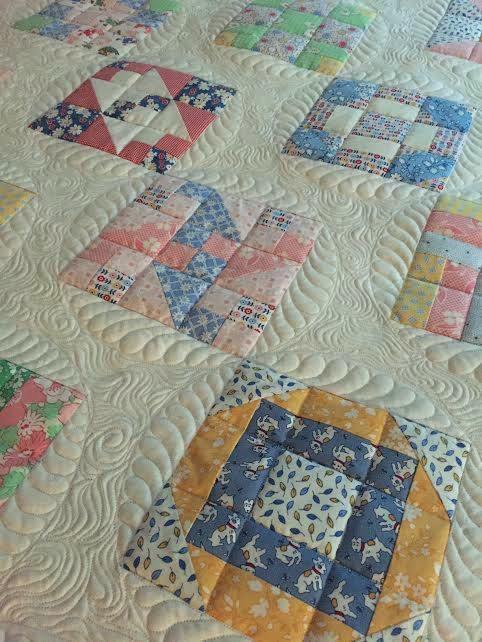 Photo via laugh yourself into stitches
Before you get started…
Heat set your seam before pressing!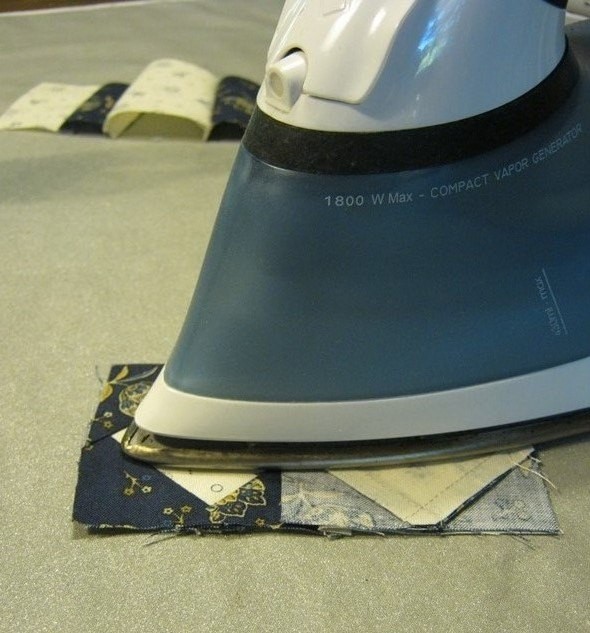 Before pressing seams as we'll discuss, heat set them first! Apply a couple seconds of heat to flatten the seam before pressing.
Some find this step unnecessary; I don't. I find this step helps set the seam securely, accurately and "squares it up" if needed. Of course, if the seam seems a bit too wonky or out of shape, take it out and redo. Careful unit construction is essential for block success!
Pressing Option 1: Press to One Side
Many quilt patterns and quilt teachers suggest pressing seams in one direction. This means to press both seam allowances to one side.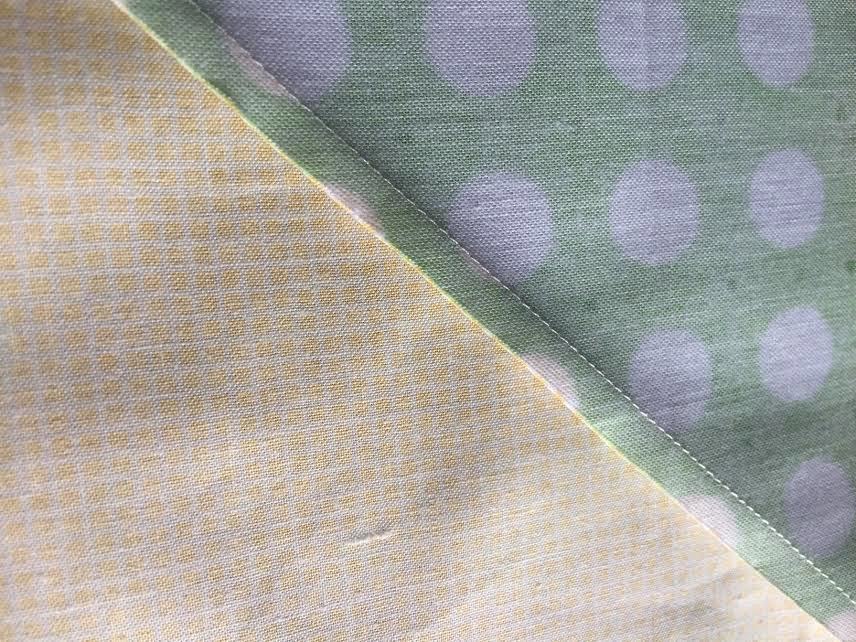 When seams are pressed in one direction or folded to one side, it allows the quilting design to include what is traditionally known as stitching in the ditch or SID. The needle pierces into the seam, yet is protected by the direction of the fold.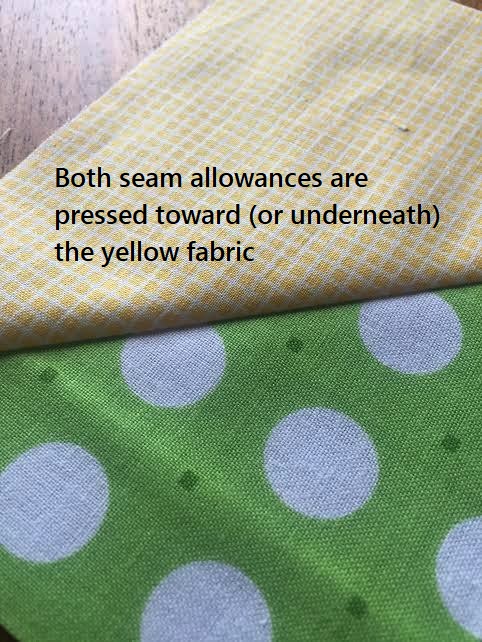 Below is an example of stitching in the ditch. The white thread is stitched directly into the seam line.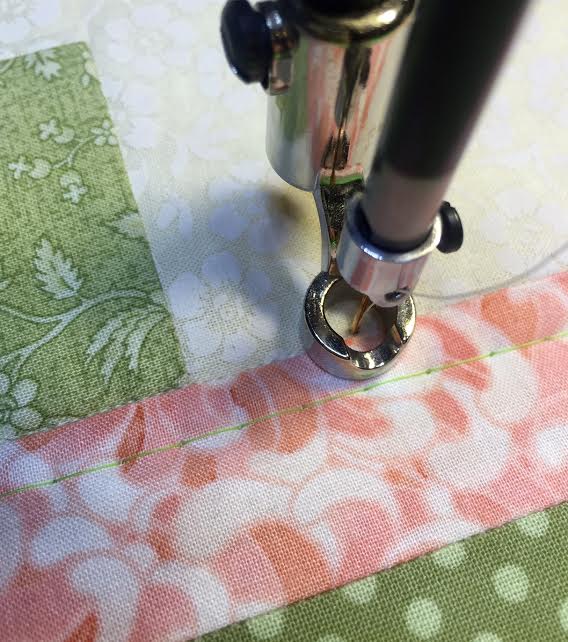 In the photo below, many of the blocks include stitching in the ditch. SID divides a block nicely into sections, which enhances the individual pieced units in the block. The perimeter of each block is also stitched in the ditch, giving the feathers a little extra poof.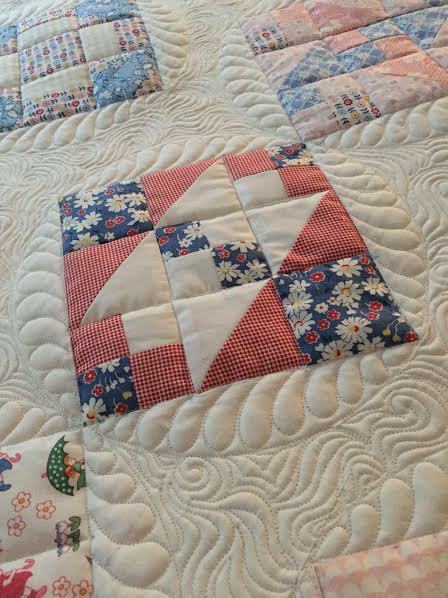 Pressing Option 2: Pressed Open
When seams are pressed open, stitching in the ditch is not an option. The needle would go directly into the open seam, catching only threads.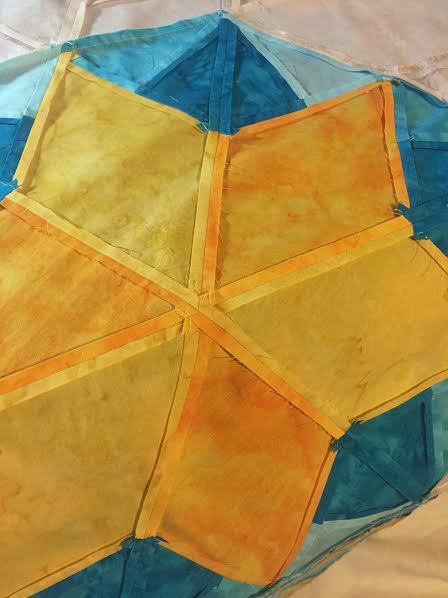 Quilting designs for pressed-open seams can be just as effective as quilting designs for seams that are folded and pressed to one side.
In the examples below, the machine quilting designs move away from the seams. The quilting may go over the seams, but never includes stitching directly into the seam lines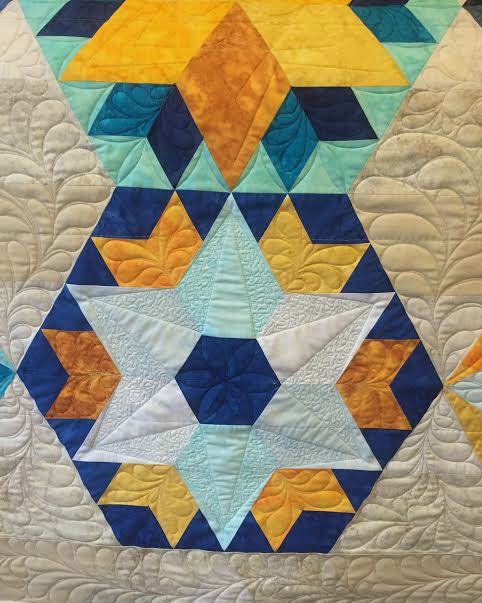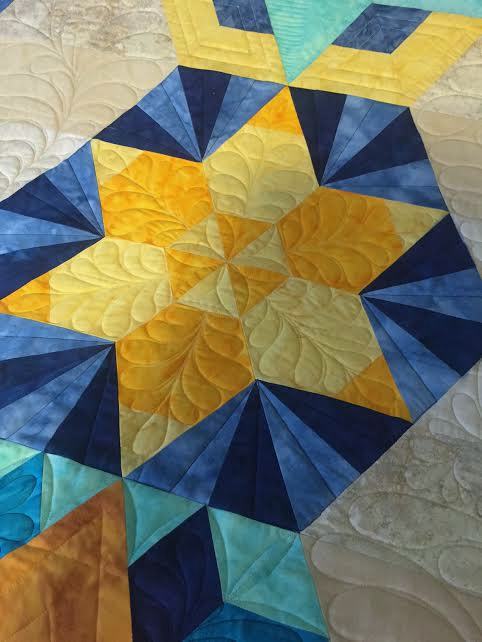 On a personal note, I enjoy the ability to stitch in the ditch. I find it helps make the block pop. However, this effect can also be achieved by stitching a quarter inch away from the seam line if the seams are pressed open.
When an all-over, edge-to-edge or pantograph quilting design is chosen, it does not matter whether the seams are pressed to one side or opened. The quilting design will be stitched consistently over all the seams and the entire quilt. Lattice star is quilted with a spiral pantograph.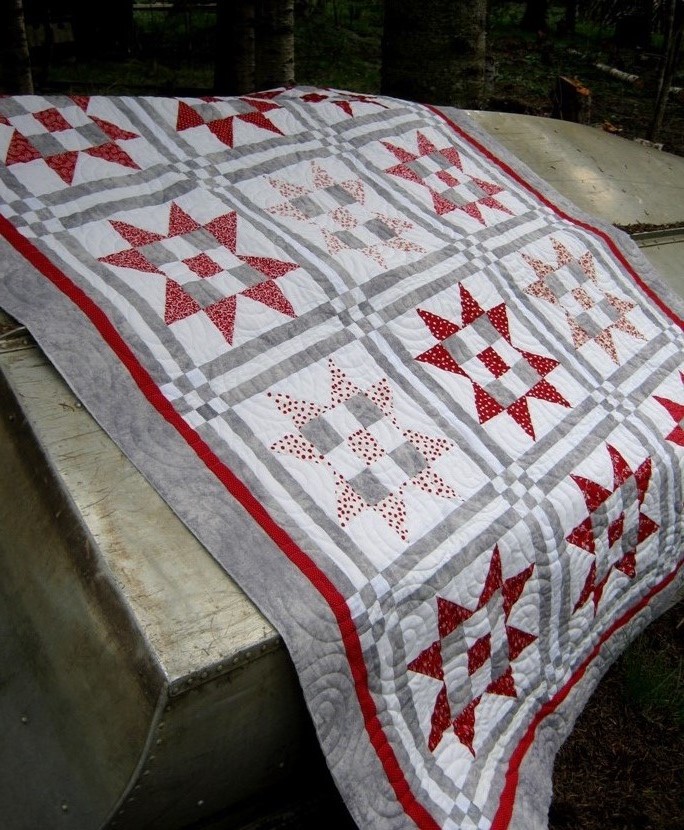 Lattice Stars pattern via laugh yourself into Stitches*