Do you ever feel uninspired when scrapbooking? With so many letters, decals, die cuts and stickers, sometimes it feels like every scrapbook page looks the same. When we fall into that rut, sometimes we just need a bit of inspiration. We've rounded up our favorite scrapbook page design ideas for those times you could use some help coming with new, creative ideas!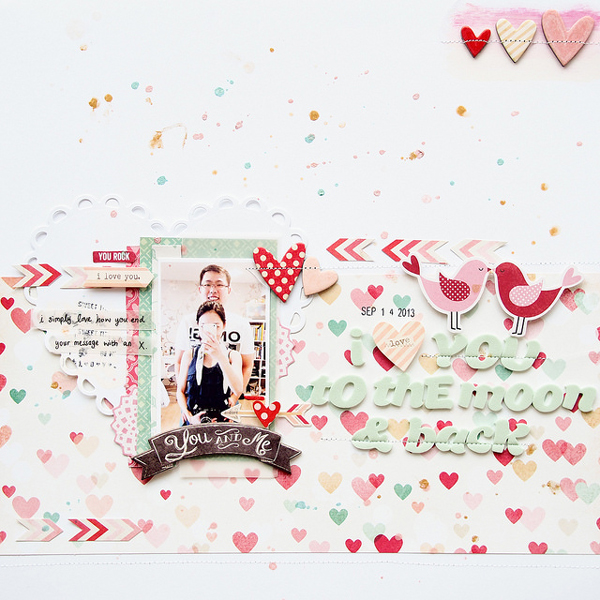 Photo via Happie Scrappie
1. Find one of your favorite quotes and run with it
I always find so many quotes that I just love, but I never know where to put them — your scrapbook is an ideal place to showcase some of these. I love what Sam of Happie Scrappie did here, using a classic quote as a way to showcase her love.
This is great with song lyrics, too — including a few of your favorite lines from your first dance as bride and groom on your wedding scrapbook page is so sweet!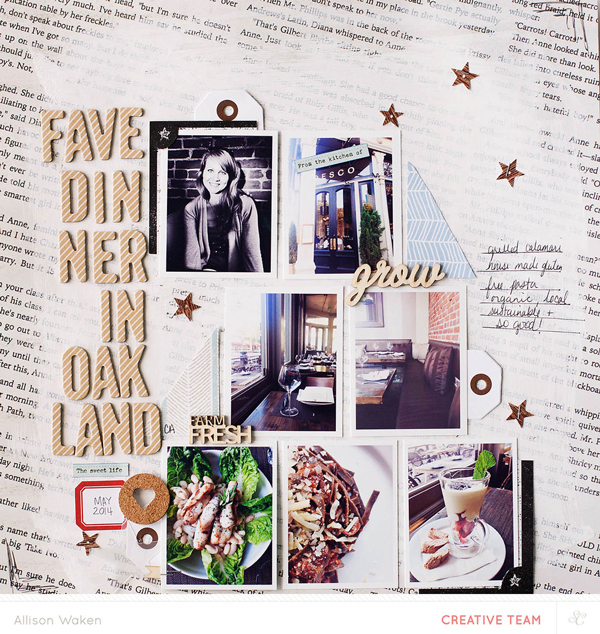 Photo via All For the Memories
2. Illuminate a favorite specific memory
Remember that craft ice cream shop that was to die for? Or that museum that you and the hubs spent hours in playing around like little kids? Devote an entire page to these little memories so you are sure not to forget. I love how Allison of All for the Memories took Polaroids and glued them into this page — it totally creates an even more authentic experience. I mean, who doesn't love snapping photos the old-fashioned way? For a modern way to make this nostalgic look happen, print your photos through Polaroid Fotobar.
Photo via Craftsy member Marciehix818950
3. Re-live old memories
In light of the #throwbackthursdays, old photos are truly a way to vamp up your scrapbook pages with a little vintage love. Find classic pictures of loved ones from the past and watch the nostalgia come flooding in. One of my favorite objects to put together are pictures of parents and their kids at the same age to see the similarities — sometimes it's like looking in the mirror!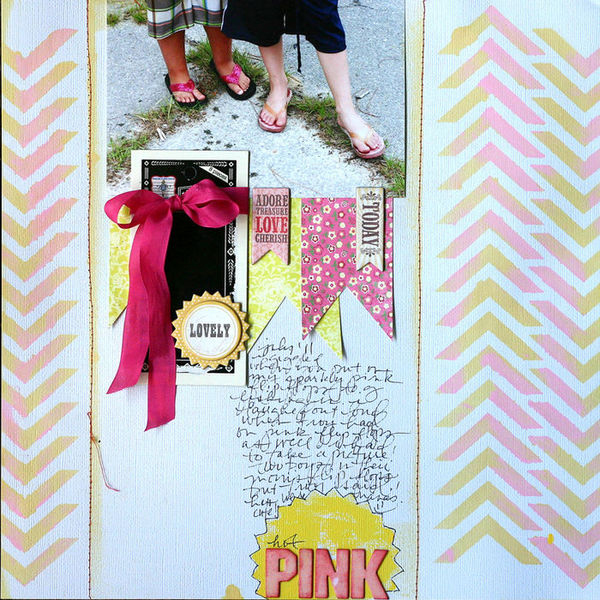 Photo via Debbie Hodge
4. Have a few pages with indirect or candid photos
No one loves the idea of feet, however when those feet are of your littlest one who are not so little anymore, it can truly be something you cherish for a lifetime! Don't be afraid to put indirect shots where a smiling face is not the main focus — shake it up a little bit and be bold with some risky shots.
A simple way to do this is to think about a part of a loved one's body you adore, or a part of a favorite place you want to remember. Intentionally focus in on this as you are shooting and write up a page about why that specific seat at the coffee shop (or why your husband's bicep) means so much to you.
Photo via Craftsy member Design on Cloud 9
5. Be animated
Let your creativity run wild with thematic pages. You don't have to follow the books and put photos on every page, but you can be super lighthearted like Craftsy member Design on Cloud 9 was when she created this adorable monster page. Create a specific themed page with colorings, images, tickets, etc., for whatever stage you are wanting to remember. The spreads will give your scrapbook such a fun, whimsical style.
Photo via Debbie Hodge
6. Be inspired by art deco
Art deco was not just for the '20s and '30s. What's more fun than a lot of symmetrical designs that all seemingly go together for your scrapbook page? Creating art deco patterns and designs are a great introduction to a more graphic looking book. Many of them can be made with the simplest shapes repeated over and over again. Try the triangles above, circles or squares repeated and sparsely covered for a unique and creative backdrop.
Photo via Craftsy Member Marciehix818950
7. Craft directly on your pages
Think outside the box — put garland in your pages, add little samples of wallpaper or old fabric — just be creative!
You can make pendant garland or flags for a page by simply cutting our triangles! String them along a bright piece of thread or attach one to a toothpick to add a bit of personality to an otherwise plain page.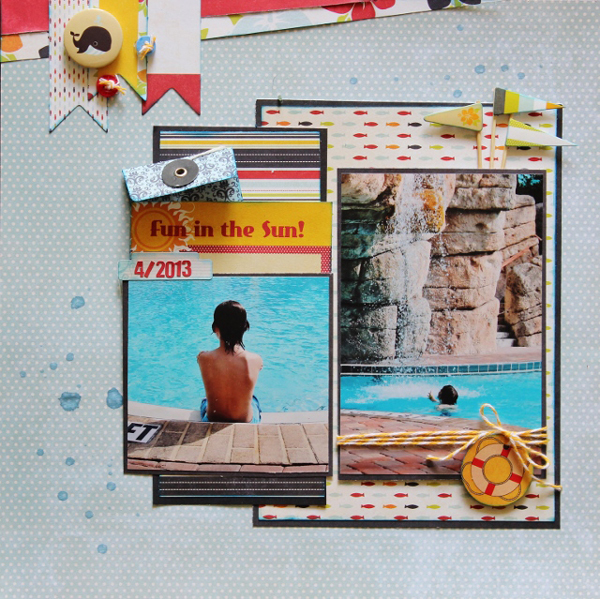 Photo via Laura Whitaker Designs
8. Put your Instagramming skills to the test
Who says you can't take Instagram out of the digital world? By printing your squared pics through companies like PostalPix, your Instagram photos can be delivered right to your front door and jump right onto your next scrapbook page! They are truly a perfect size for collages and so much more. I know we all need encouragement to get those photos off of our phones. I've begun to set aside one night a month to choose my favorite phone photos from the month before to print. Keep on top of it and create a scrapbook that truly commemorates your days.
Make stunning scrapbook pages you'll cherish for a lifetime with the new Craftsy paper crafts class Scrapbooking With Style: Clean & Simple Layouts. Sign up today to learn how to stylishly preserve your memories with well-balanced layouts, gorgeous backgrounds, embellishments and more!
Get Started Now >>
What are your favorite scrapbook page design ideas?