Looking to infuse more color into your quilting projects, but not sure where to start? We've done the heavy lifting for you! In our Color Play series, we show you how to masterfully mix color in unexpected ways and achieve beautiful results when considering fabric selection.
Read below for this month's most inspired color trends!
With the holidays long gone, and your vacation days stored up for May, you might be looking for ways to indulge that don't involve breaking the resolutions you've worked so hard for last month. Now is the time to make yourself something luxurious: Enter rich jewel tones and opulent textures.
Not quite orange, and not quite brown, rust is a shade of red that happens in nature when iron is exposed to oxygen and moisture for long periods of time. In design, rust adds a dimension of warmth and richness that's rivaled by very few shades of color. While brighter hues of mustard and seafoam can balance out rust's deep warmth, we're loving colors that accentuate rust's richness, and red wine, pumpkin, olive and sage create the perfect recipe for sophistication.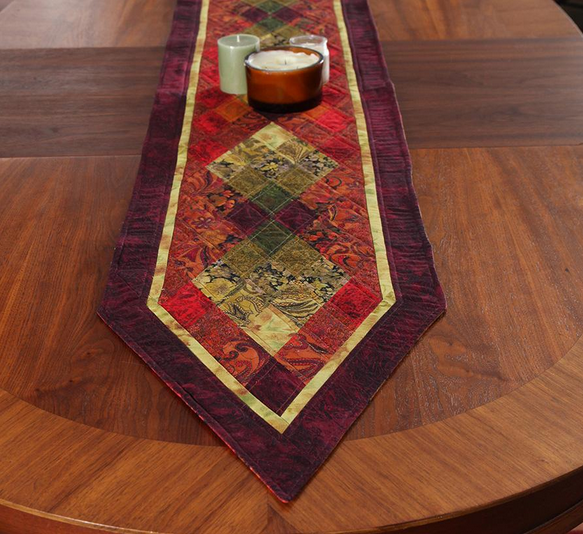 Diamond Life Table Runner
Dine in stylishly this season with a lush, stunning table runner. Complete with pattern and fabric from Jinny Beyer's stunning Bedfordshire fabric collection. you'll have everything you need to get started on a beautiful strip-pieced table runner. Look closely: the striking textural prints and one-of-a-kind florals create a luminous effect that will make both modern and traditional dining areas alike glow with opulence.
Buy the Diamond Life Table Runner Quilt Kit here.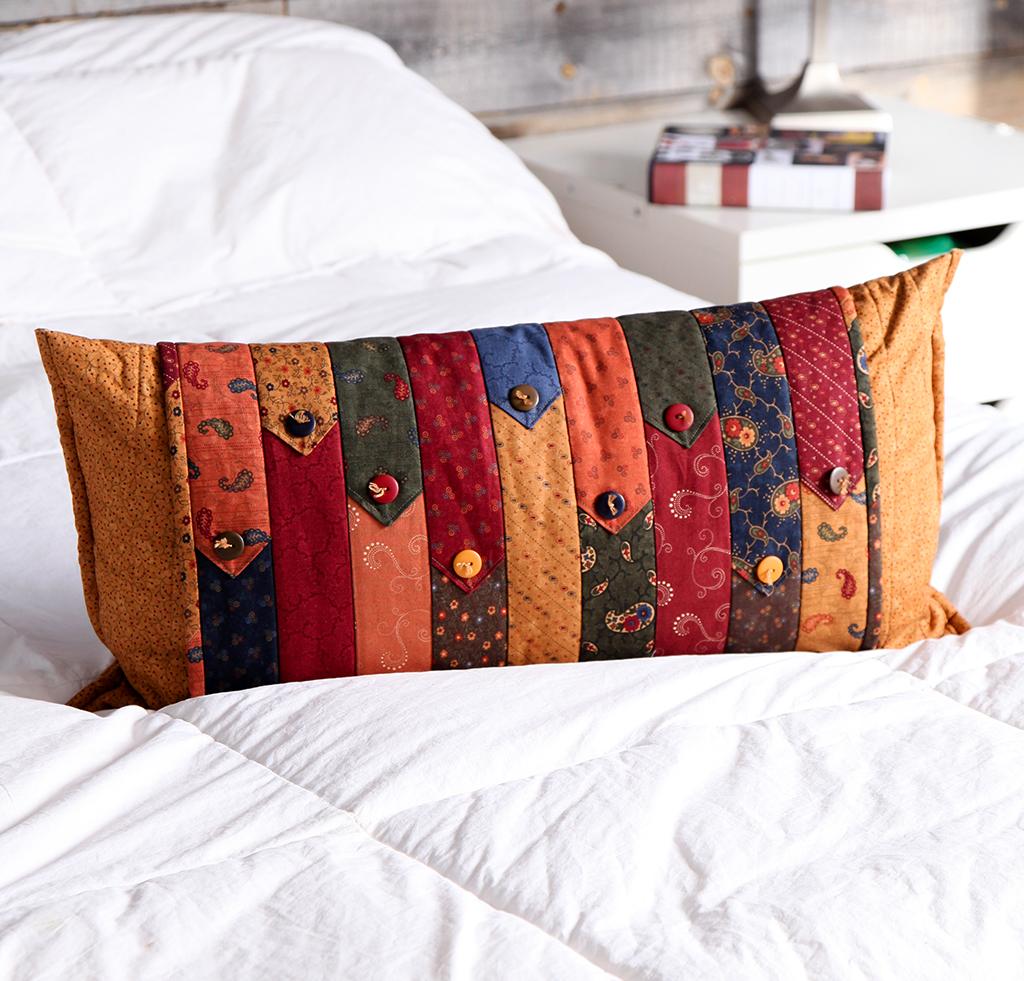 Paisley Party 3 Projects in 1 Quilt Kit
Another rusty rouge project we love? This charming pillow kit from Moda. Made with the warm, inviting Paisley Park fabric collection, this kit also comes with a pattern and two bonus projects: two table runners!
Each of the three projects included in your kit features a different design, so you can mix-and-match your finished decor to liven up your space all season long.
Buy the Paisley Party 3 Projects in 1 Quilt Kit here.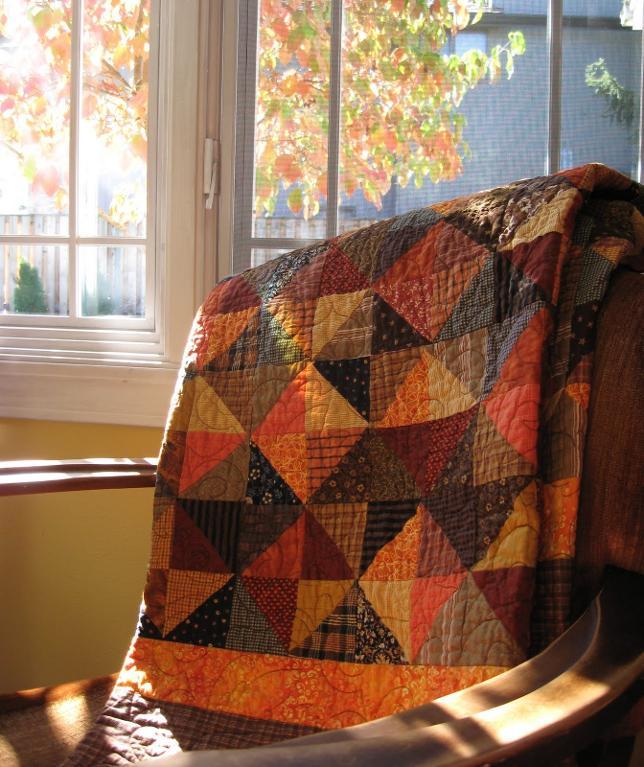 Photo via Bluprint member Karen M Walker
Pumpkin Spice Pattern
Rust, pumpkin, and olive play together nicely in this Pumpkin Spice pattern from Bluprint member Karen M Walker. Round up your favorite, scraps, fat quarters, or charm packs to create this scrap-busting half-triangle masterpiece, or use your favorite flannel scraps for added warmth for chilly, snowy days.
Buy the Pumpkin Spice pattern here.
Craving more color? Check out more ways to play with color in your quilting projects here.
Quilting Kits You'll Love!
Your next project made easy: Get a designer pattern & perfectly paired fabric.Shop Kits Now>>
*Due to popular demand these items will sell out quickly! We're so sorry for any inconvenience that may cause you. You can always find even more great quilt kits here. If you'd like to be the first to find out about new featured products, become a Bluprint Blog Buddy by subscribing to our blog for free today.