Oftentimes with fashion, we see a return of something old, in a new form, such as bell-bottom pants. Yet, as we all know, the new release of an old product must have a unique twist or appeal. Bell bottoms as they were worn in the 1960s wouldn't be as popular today, unless embellished with tapestry belts, rhinestones or frayed pockets. Just like in fashion, trends make their way into quilting as well.
So what's coming around again in the quilting and handwork arena?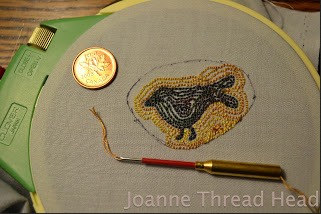 Photo via Thread Head
Punchneedle is making an incredible comeback, with new styles of patterns and threads that are sure to tempt you into this delightful craft!
You might remember the old name of this handcraft: Igolochky. Yet today, punchneedle is everywhere, and offers quilters of all skill levels a chance to incorporate something new into their quilting.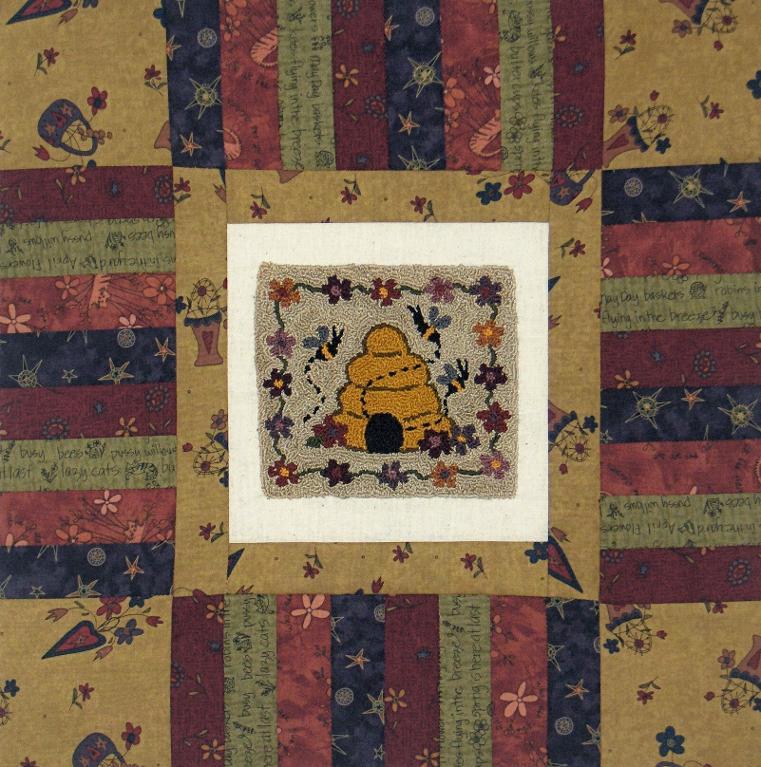 Photo via Bluprint member christineFRD
The new pattern styles — a little bit of traditional combined with a touch of whimsy — are beautiful. The new choices of overdyed floss are fabulous, too, with variegated color, for a textural look in a finished project. Want to add some sparkle to your project? Check out polyester "shiny" or metallic floss selections. In various colors and textures, the floss world is now as diverse as the fabrics you buy.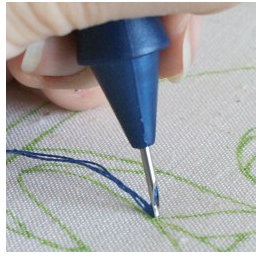 Photo via The Punchneedle Handbook from PlanetJune
The portable punchneedle
Most of all, we love the portability that punchneedle offers. A few skeins of floss, a piece of weaver's cloth and your punchneedle are all that's required! Place your items in a handy project pouch and you're ready to go. Us quilters are busy women, traveling frequently, attending our children's sporting events, guild meetings and more, so portable handwork is a plus for us. What's more, we love the instant gratification we receive when we can finish a project in just a short amount of time!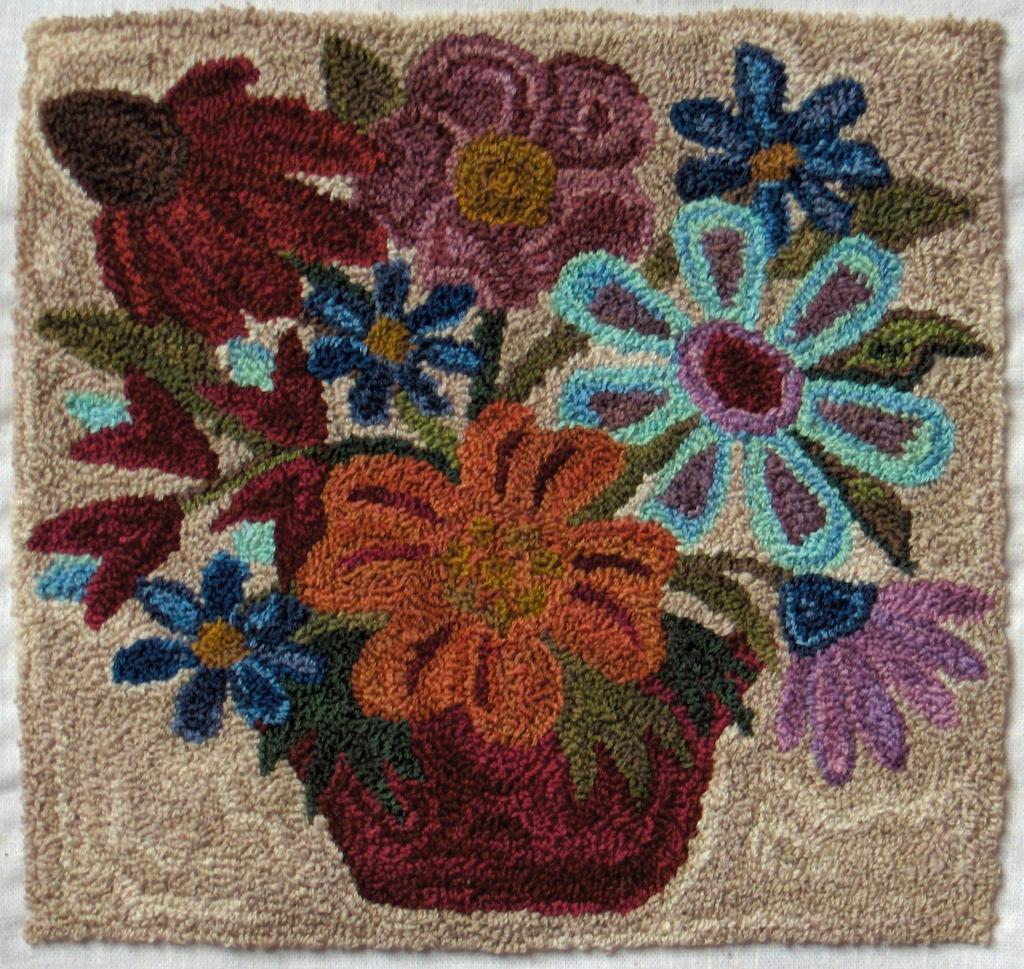 Photo via Bluprint member christineFRD
Incorporating punchneedle
Punchneedle projects can be finished on their own, or incorporated into an existing project. I've seen finished projects mounted in beautiful frames, punchneedle ornaments, purses with a small punchneedle project sewn into the front flap, punchneedle projects embellished with buttons and beyond! One pattern I've come across even allowed for a customized date, which would make for a great wedding or housewarming gift.
As we all know, it is so soothing to work with our hands, and this craft has come back in a big way. With freshly updated colors and designs, I know you'll love the return of this craft as much as I do!
Have you tried any punchneedle projects?