Here at Craftsy, we like to keep our eye out for new, inspiring knitting trends so we can change up what's on our needles. This year, ruana patterns are one of the trends that we're excited to try.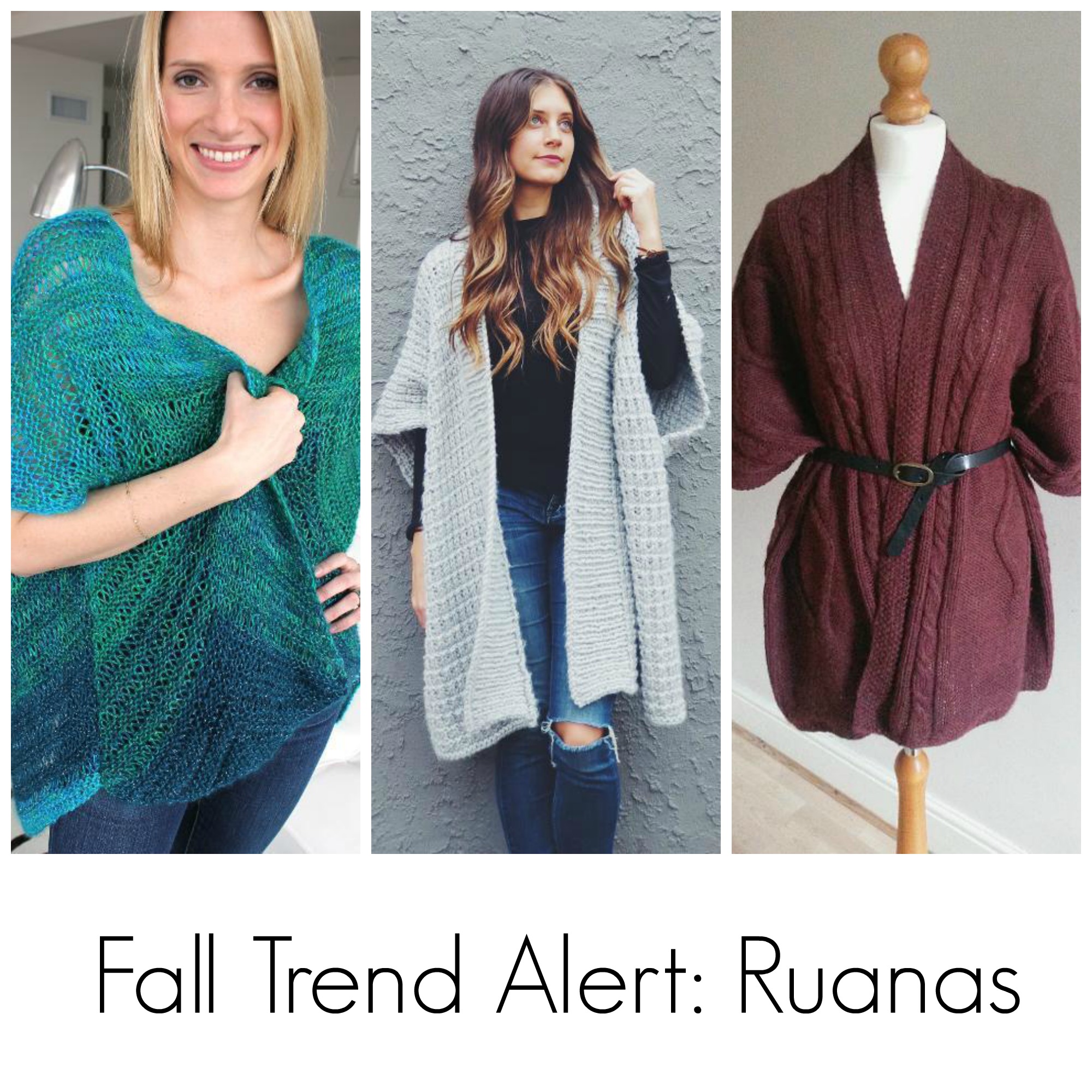 So, what exactly is a ruana?
Don't worry — we weren't quite sure at first, either. A ruana is an oversized wrap that's like a long scarf or blanket.
These accessories are fast and easy to knit (even for newer knitters), since there's no shaping involved. Experienced knitters can check out ruana patterns with a bit more texture, like cables. 
How to wear a ruana
The ruana appears shapeless at first, but there are lots of styling options. You can wear a ruana open in the front without any kind of wrapping or folding, of course. You can also drape one or both ends around your shoulders. If you find that the ends keep falling off your shoulders, you can even secure the ends with a brooch or shawl pin. 
Another option is to belt the ruana for a neat, cinched look. The belted option works especially well if you're wearing something fuller on the bottom, like a flowing skirt. We love the idea of pairing a ruana over jeans and boots, too. You can even wear a ruana for a special occasion if you choose a more delicate yarn.
Like most wraps, you just have to play around with your ruana and see what works best for your body type. 
Ruana patterns to stitch up this season.
Ruanas work with a variety of different yarn weights, as you'll see from these Craftsy designers' beautiful patterns.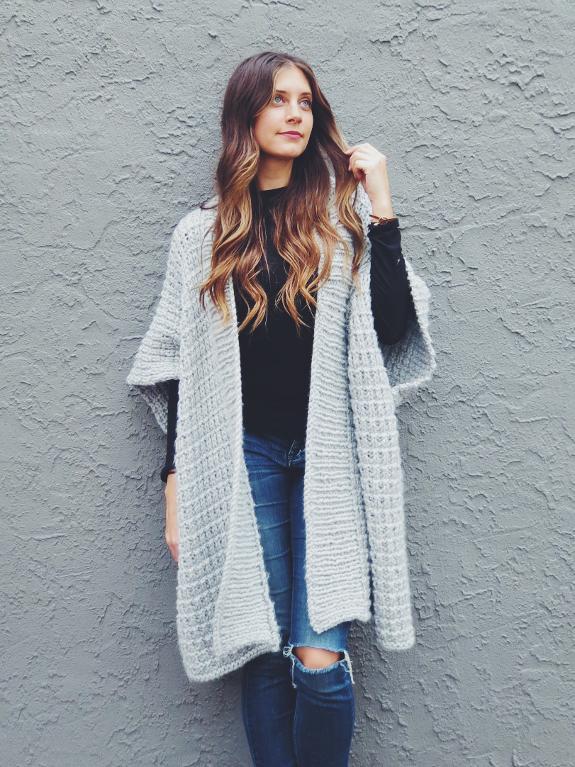 Photo via Craftsy member Alexandra Tavel
1. Cloaked in Clouds Poncho
A textured thermal stitch and ribbed collar make this a warm, snuggle-worthy ruana. The pattern is worked up in a bulky-weight yarn, so it's great for a weekend knit. If you're also a crocheter, you can also check out Alexandra's Blanket Ruana.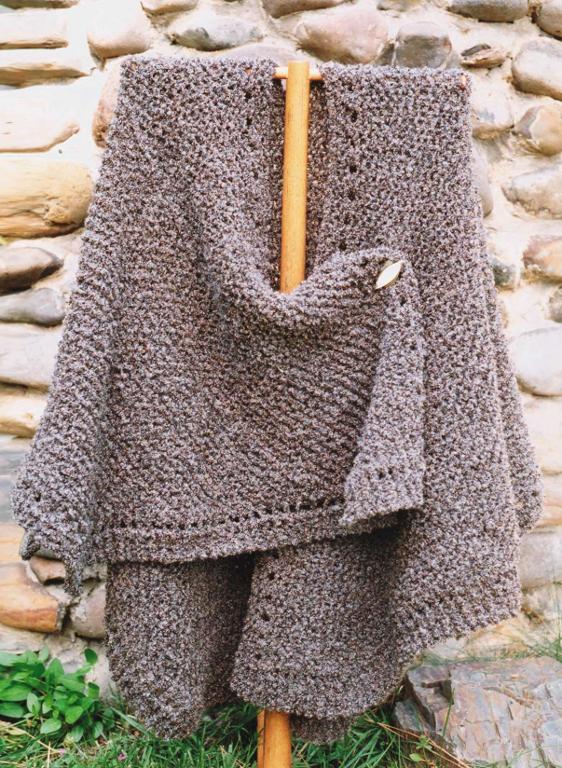 Photo via Craftsy member Annie Dempsey
2. Knit Ruana
Choose from three different yarn weights to stitch this ruana: worsted, bulky or super-bulky. The weight you use depends on your desired finished size, plus the drape you want. A pretty eyelet border along the edges makes this ruana a bit more elegant.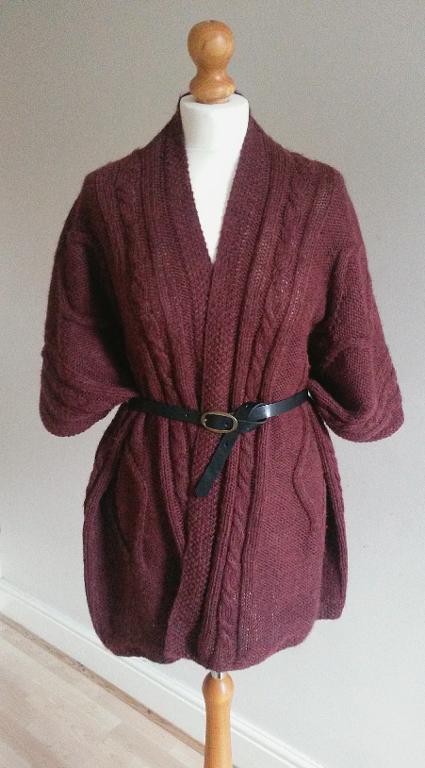 Photo via Craftsy member Yummytripletmum
3. Ijeoma Ruana Wrap
If you're a fan of working from charts, you'll love this pattern. The instructions include three different charts, and you'll be working from two charts simultaneously at some point. It's definitely a great way to practice those chart-reading skills!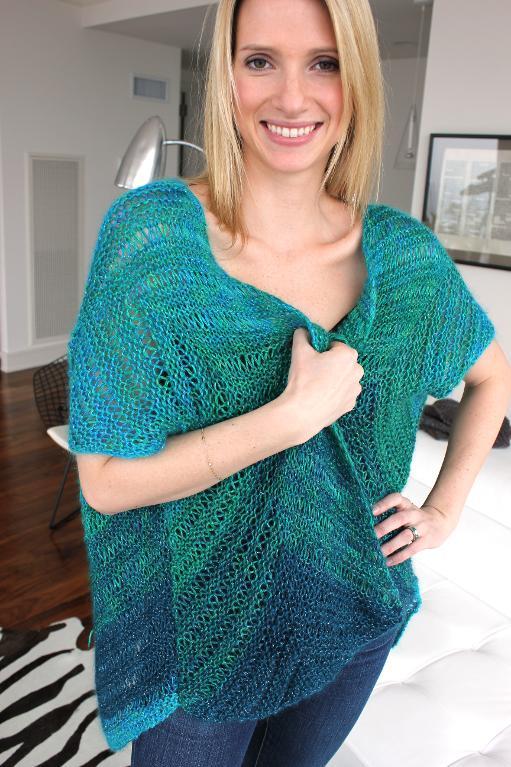 Photo via Craftsy member Iris Shreir
4. Graduated Chevron Ruana
This design is ready to be paired with that special light-weight yarn you've been holding onto for so long. Three different colors blend to create a beautiful palette that will make you want to work up three or four different versions of this.