Roses are definitely timeless, elegant and a classic flower to feature on any cake design from wedding tiers to topsy-turvy birthday creations. If you're looking for the perfect inspiration for your next floral cake look no further than this rose-covered post!
Read on for six of our favorite rose adorned cakes and cupcakes…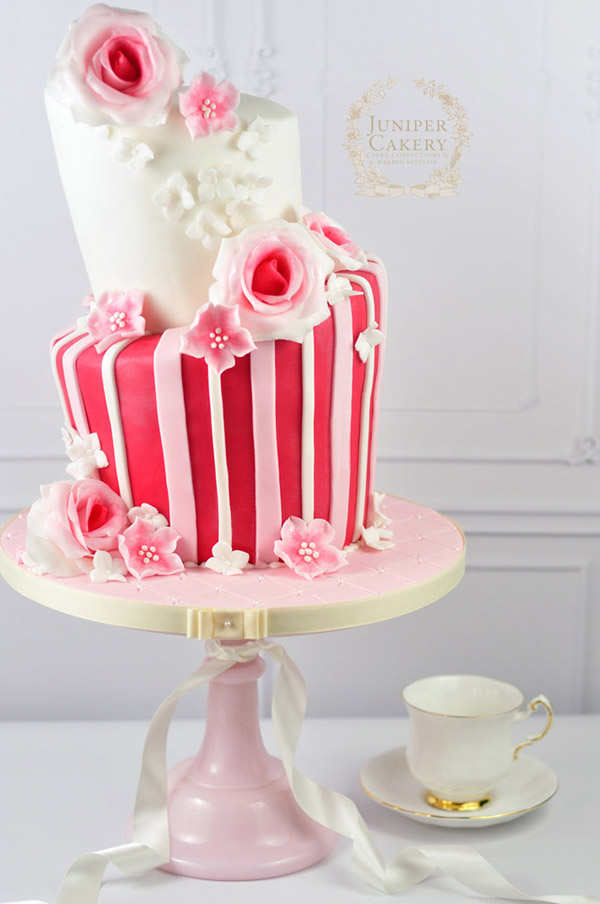 Photo via Juniper Cakery
Pink topsy-turvy birthday cake
We created this super pink cake and adorned it with ombré pink and white roses for a fun birthday party. Ombré is still a popular trend when it comes to cake decorating plus it creates a fabulous look when creating sugar roses. We love how the brighter and bolder pink in these roses is given depth and dimension just by playing with the color of the petals!
If you'd love to make impressive blooms Nicholas Lodge's The Ultimate Sugar Rose class is perfect so why not enroll now!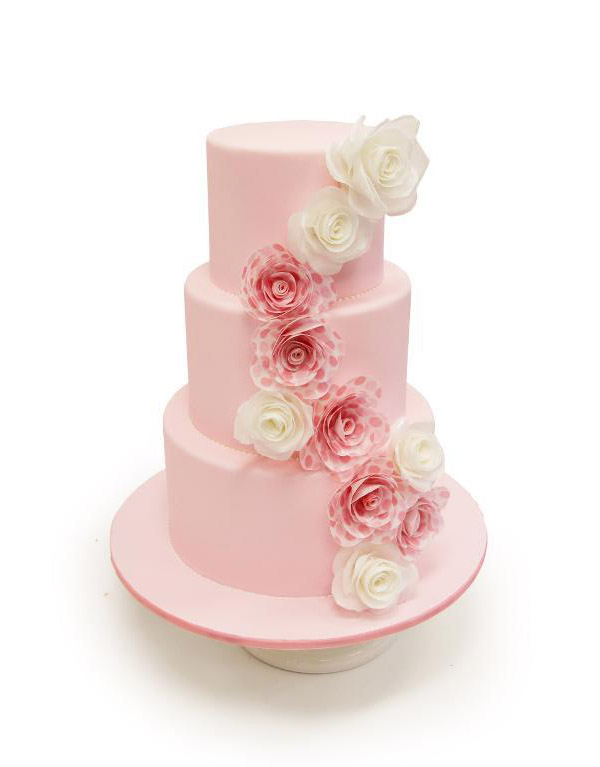 Photo via Bluprint instructor Anne Heap
Wafer paper rose cake
If you're a novice to cake design or want to create a more modern styled cake then edible wafer paper is absolutely perfect! You can play with cutting, tearing or curling petals to achieve some brilliant textures and styles. We love the addition of the polka dot print wafer paper in the design above which adds such a wonderful sense of fun; perfect for a more carefree party or wedding reception!
Make the cut and sign up for Stevi Auble's Delicate Wafer Paper Cakes class to begin creating some show-stopping designs today!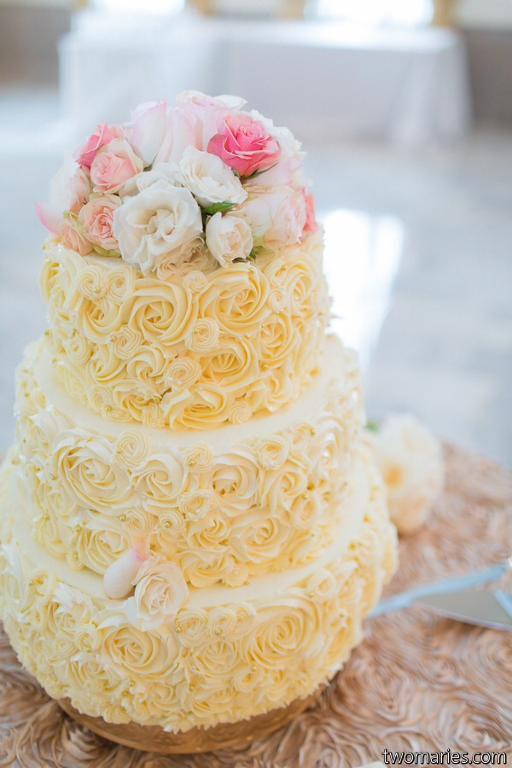 Photo via Bluprint member Mrsgillespie
Buttercream rosette cake
Piping sweet buttercream roses onto a cake instantly adds such a romantic touch of whimsy which makes this technique perfect for rustic wedding receptions as well as vintage themed parties! Why not try piping roses in different tones of yellows, pinks and ivory for a fun look!
Discover some amazing new buttercream techniques with Beth Somers' The Wilton Method®: Buttercream Skills class and sign up today!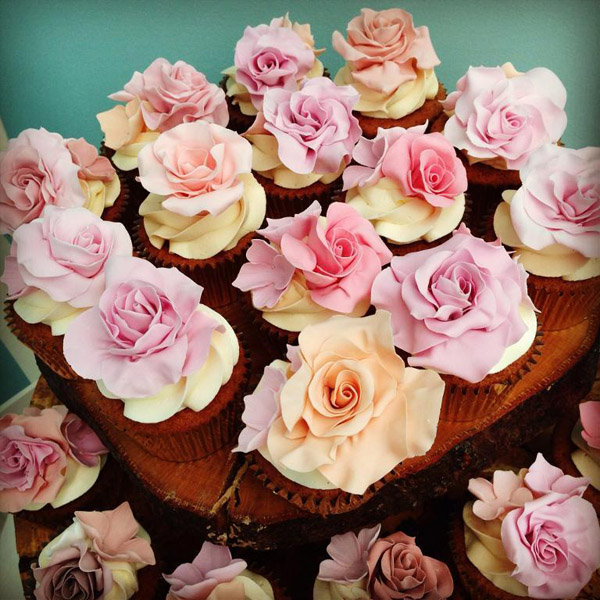 Photo via Bluprint member Jasmine Griffin
Rose cupcakes
Adding hand made sugar roses to adorn the tops of cupcakes or even mini cakes would certainly make quite an impact. We love the idea of large open blooms perched atop of a smaller cake as we think this would look rather playful and romantic.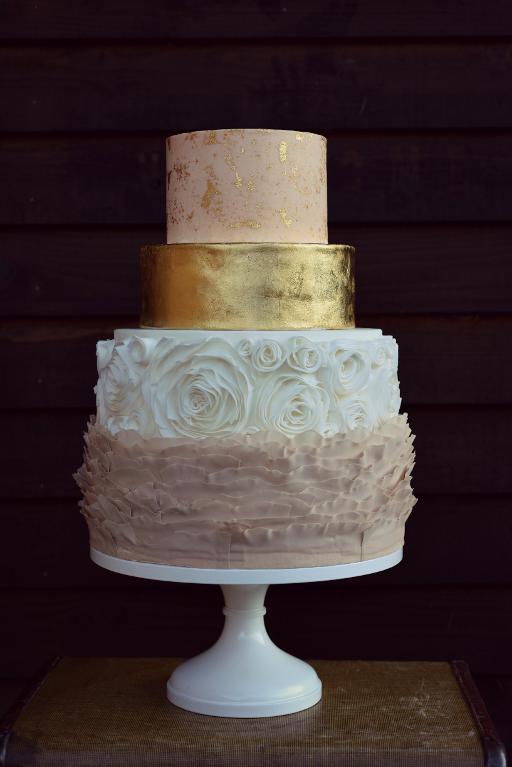 Photo via Bluprint member SaraJean
Gold leaf and rosette frill cake
You can add a more subtle yet wonderfully textural rose design to your next cake project with the use of delicate fondant frills like the gorgeous cake above. We love the fashion-influenced technique of the ruffled second tier and we think that this would be perfect for more modern designs.
Enroll in Marina Sousa's Design Fondant Textures class to begin creating some fabulous on-trend cake designs today!
Rose adorned cakes are much-loved classics perfect for any celebration from weddings to afternoon tea settings. With so many exciting ways to implement roses in cake designs we're sure you're bound to find inspiration for any of the above gorgeous creations!