Whether you're one of Gemma Stafford's million+ YouTube subscribers or are discovering her for the first time, you'll be amazed at how easy it is to make this rocky road ice cream recipe without a fancy ice cream machine.
Enjoy a sneak peek into Gemma's new online class, Bigger Bolder Frozen Desserts: Ice Cream, Gelato & More, and see how she transforms her signature ice cream into delicious rocky road.
No-Machine Rocky Road Ice Cream Recipe —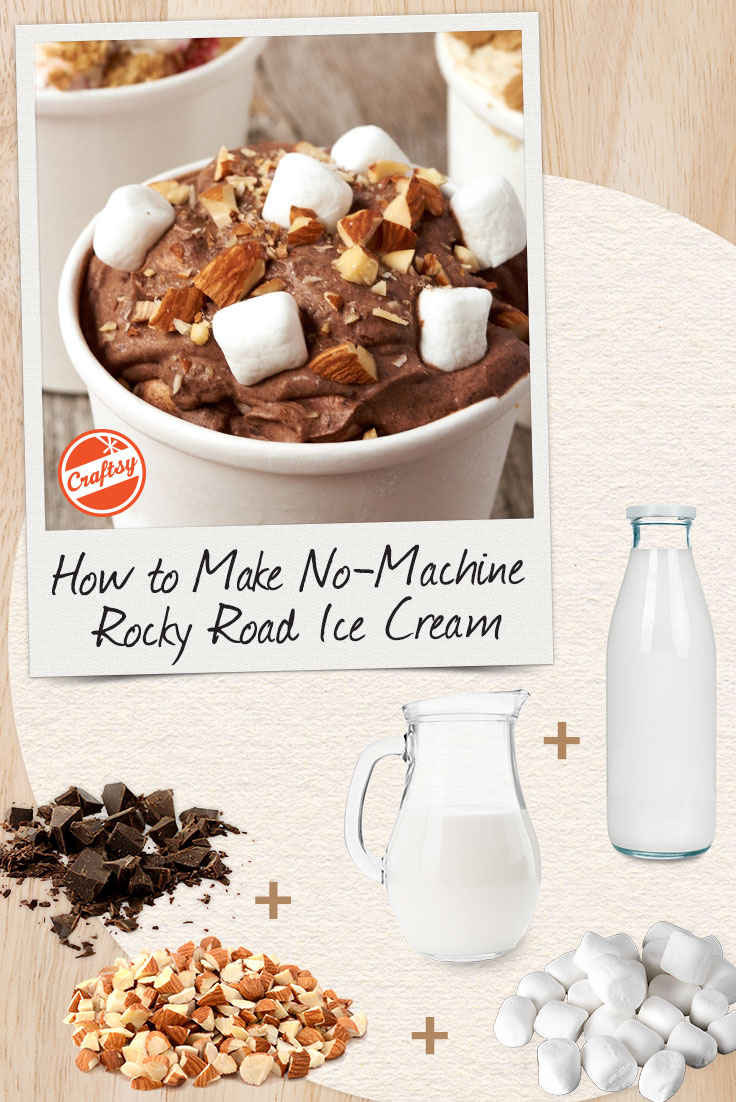 Yield:
Makes 1-2 pints (500ml-1l)
Ingredients:
½ cup (7 ounces/200 ml) cold sweetened condensed milk (fat-free or regular)
1 cup (8 ounces/250 ml) cold whipping cream (all-purpose cream, heavy cream)
3 ounces (90 g) chocolate, melted (72%)
¼ cup (½ ounce/13 g) mini marshmallows
¼ cup (1¼ ounces/35 g) almonds, toasted and chopped
Method:
1. Beat the cold heavy cream on medium in a stand mixer fitted with the whisk attachment (or using a hand mixer) until soft peaks form.
2. Turn down the speed a little and pour the cold condensed milk into the whipped cream.
3. Now, turn the speed back up to high and whisk until the mixture is thick, and stiff peaks form. Now you have an ice cream base.
4. Melt the chocolate and set aside to cool down for 5 minutes.
5. Once cool, swiftly fold in a large spoonful of the ice cream base until the mix is combined. Work fast so the chocolate doesn't set.
6. Stir in the remaining ice cream base until the chocolate ice cream is rich in color and has no lumps of hard chocolate.
7. Fold in the marshmallows and almonds.
8. Transfer to an airtight container and freeze for at least 6 hours or overnight. The ice cream will keep for up to 8 weeks.