In the world of fall and winter vegetables, there are those that get the spotlight while others often play second fiddle to those that shine. I'm such a big proponent of carrots because the color is gorgeous and the flavor, especially when roasted, is a mellow,delicious flavor. This healthy soup is simple and uses the entire carrot package — tops and all!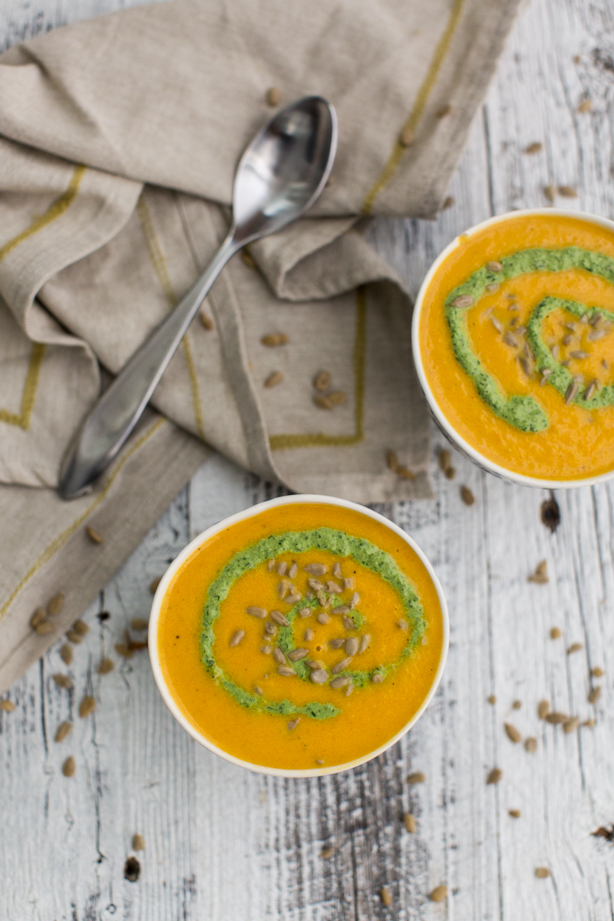 Enjoy expert instruction from your very own kitchen with lifetime access to your online class.
Learn how to make simple, satisfying soups from scratch! Discover the delicious secrets to flavorful stocks, roasted soups, seafood chowder and more in the online cooking class Simple Soups from Scratch.

Sign me up! >>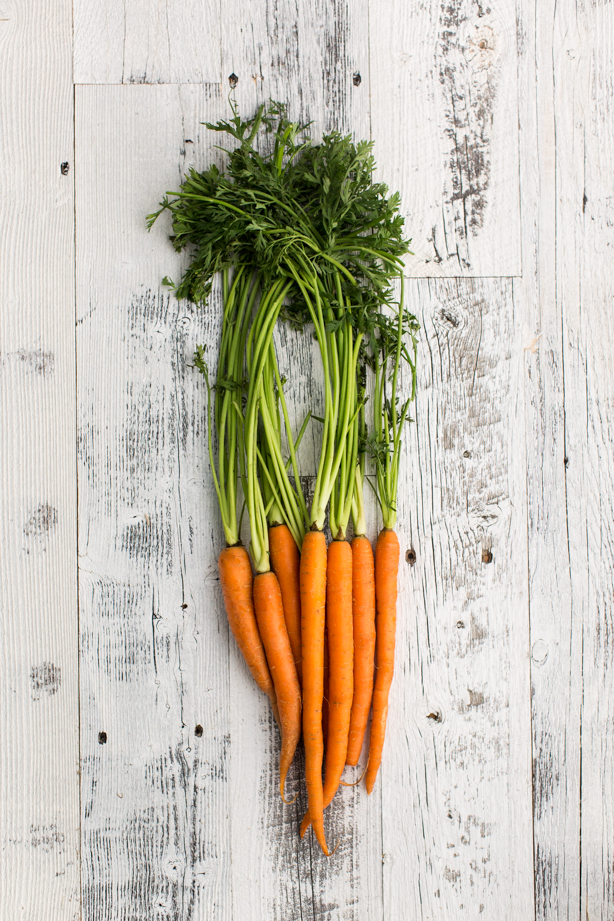 If you want to try this with the carrot top pesto, try hitting up your farmers market, local co-op or even Whole Foods. I have the best lucky finding the carrots still sold with the tops at the places just mentioned or a supermarket that has a decent size organic department.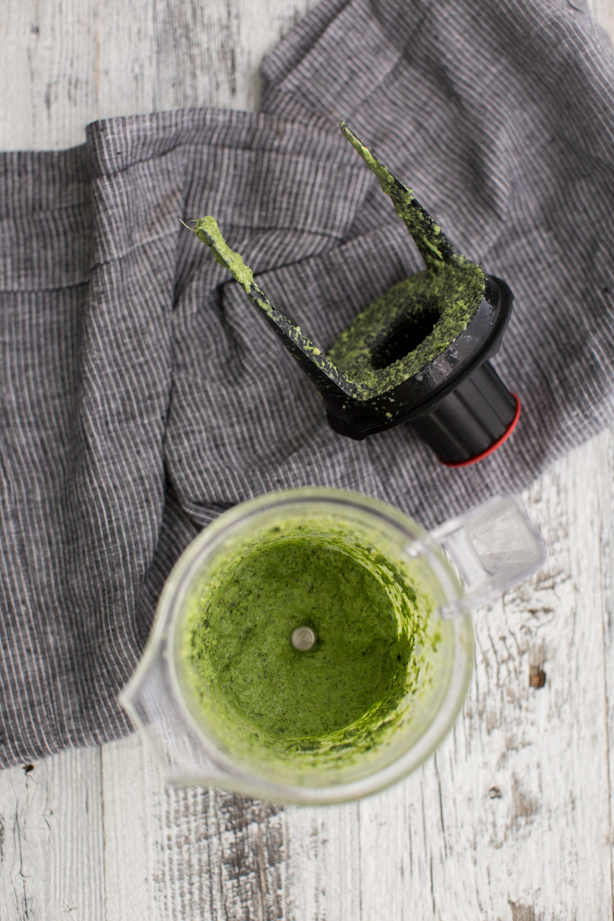 However, if you can't find the carrots with the tops, you can still make the soup! Since I kill off my basil every winter, I like to mix it up with different greens, especially spinach and arugula. Using arugula in place of the carrots tops creates a nice zing.
If you're in a hurry, you can always skip the roasting and just boil everything until tender. Of course, I'd advise against this only because I love the flavor of roasted carrots — especially when combined with garlic!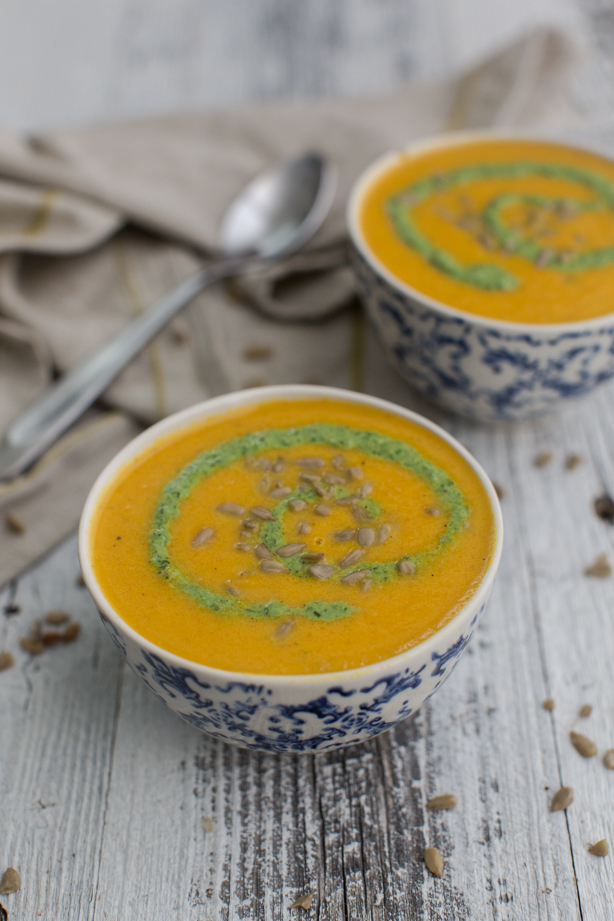 Roasted Carrot Soup with Carrot Top Pesto
Serves 2
Ingredients
2 bunches carrots, with tops if available
1 tablespoon olive oil
2 cloves garlic, smashed
3 to 4 cups vegetable broth
1 tablespoon fresh thyme
1/4 cup heavy cream
1 cup carrot tops or arugula
2 tablespoons sunflower seeds
1 clove garlic
pinch salt and pepper
3 to 4 tablespoons olive oil
2 tablespoons lemon juice
water to thin, if needed.
Step 1:
Preheat oven to 400 F. Cut carrots into 1/4″ thick slices. Toss with olive oil and mashed garlic. Spread carrots into an even layer in a roasting pan and bake for 20 to 25 minutes until carrots are tender and just starting to brown. Remove and place in a stock pot.
Step 2:
Add vegetable broth and thyme to the pot along with the carrots. Bring to a boil, reduce to a simmer, and cook until carrots are soft. Puree soup using a blender or immersion blender. Return to heat and stir in heavy cream. Heat again if needed.
Step 3:
While soup cooks, place ingredients in a blender and puree until smooth. Taste and adjust flavors as needed or if you would like the pesto to be a bit thinner, add 1 to 2 tablespoons of water. Divide soup into two bowls and spoon pesto on top.